Worst Pro Wrestling Injuries
We all know Pro Wrestling is scripted, that's no secret to anyone, but everything that happens inside a wrestling ring, the pain that these wrestlers inflict on themselves for our entertainment, is real. Here are some of the worst injuries in Pro Wrestling.

The Top Ten

1 Droz paralyzed during match against D'lo Brown (10/5/1999)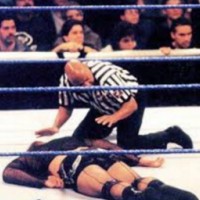 2
Cactus Jack Loses an Ear (3/16/1994)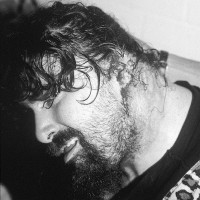 The ropes we're too tight during the match and when Foley was supposed to go over the ropes, he wasn't able to slip through and instead found himself being choked to death by those ropes. The referee was quick to help him out, but Foley lost an ear while slipping out. Losing an ear is better than losing your life.
That's horrible
3
Sid Vicious Breaks his Leg (1/14/2001)
This is so hard to watch. Seeing Sid's leg snap in half really makes me cringe every time. I can't imagine the pain the poor man must of been in!
Every time I see this clip on YouTube, it's still hard to watch.
4
Sabu Breaks his Neck Twice (11/5/1994) & (12/19/1998)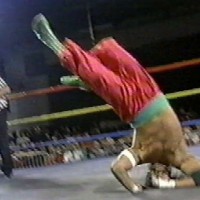 That crazy bastard is lucky to even be alive right now
5
Joey Mercury's Face is Wrecked by a Ladder (12/17/2006)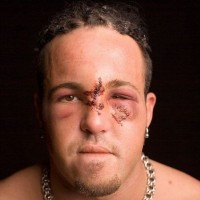 6
Brock Lesnar Snaps Hardcore Holly's Neck (9/12/2002)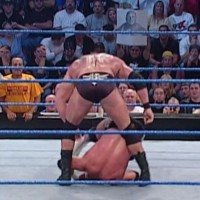 7
Foley Falls from the Cell (6/28/1998)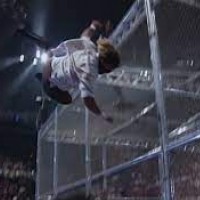 Not to mention he also was thrown through the cell which was not planned as the cell broke and Foley was sent crashing into the ring.
The most iconic moment in wrestling history, Foley was a crazy guy that would do anything to entertain a crowd
8
X-Pac Rips his Anus (3/23/2013)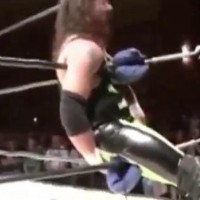 I heard that was the second time that happened to him, ouch!
Nasty and that must have hurt so bad.
Very disgusting!
9
Sting suffers severe neck injury by Seth Rollins following botched Turnbuckle Powerbomb (9/20/15)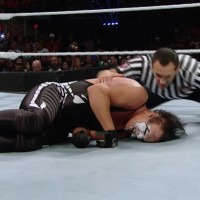 10
New Jack and Vic Grimes fall from a scaffold (3/12/2000)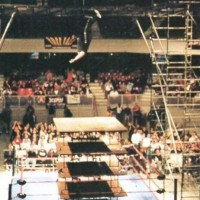 The Contenders
11
Bret Hart's Concussion (12/19/1999)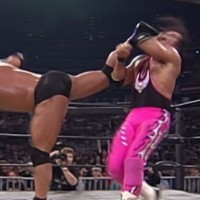 12
Owen Hart Crushes Stone Cold Steve Austin's Neck (8/3/1997)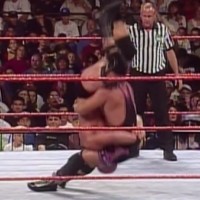 This could have killed Stone cold, he was really lucky, it is also sad because Owen Hart is such a good wrestler that you wouldn't expected him to botch the move
13
Sabu tears his bicep during a barbed wire match against Terry Funk (8/9/27)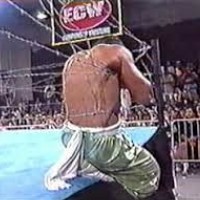 It happned in 1997 at Born to be Wired where Sabu's tore his bicep from the barbed wire and instead of stopping the match he tapped it back up and continued the match.
14
Brock Lesnar injures neck and Gives Kurt Angle a concussion following a botched Shooting Star Press (3/30/03)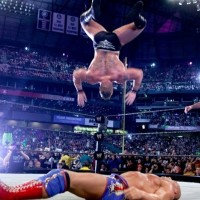 15
Triple H Tears His Quad (5/21/2001)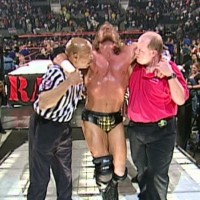 16
Rey Mysterio Breaks The Undertaker's Face (5/25/2010)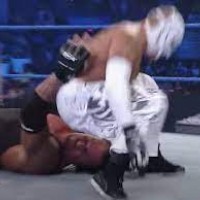 17
Triple H Gets His Throat Crushed After Rob Van Dam Botches the Five Star Frog Splash From the Top of the Elimination Chamber Pod (11/17/02)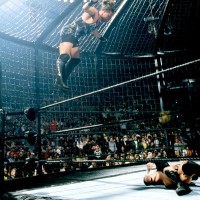 18 Chavo Guerrero Gets Knocked Out By Billy Kidman Following a Botched Shooting Star Press (8/26/04)
19
Vader's Eyeball Pops Out of It's Socket (2/10/1990)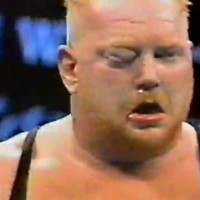 Vader popped it right back in. What a badass!
20
Cesaro Gets his Teeth Busted Up from the Turnbuckle (9/24/17)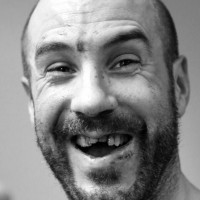 21 Buff Bagwell Breaks His Back (4/22/1992)
22 Randy Orton Breaks His Collarbone (9/1/2008)
23 John Cena's Nose Broken by Seth Rollins (7/27/2015)
24
Mr. McMahon Tears Both of his Quads (1/30/2005)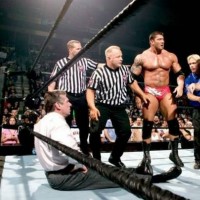 Lol! That one is pretty funny.
BAdd New Item