Dream Theater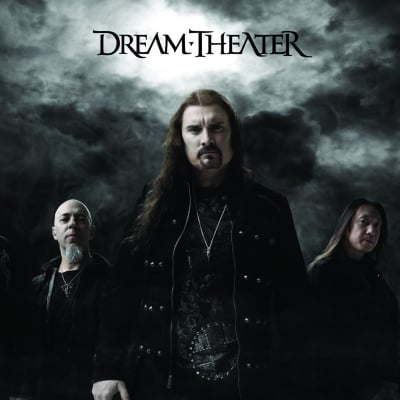 Found on alphacoders.com
Info
Dream Theater is an American progressive metal band from Boston, Massachusetts. The band was formed in 1985 under the name of "Majesty", only to change its name to Dream Theater later. ...
read more
.
Comments
Top
Popular
Newest
Too good, possibly my favorite band.. Metropolis Pt2 was simply a masterpiece along with Images and Words. Amazing metal band and one of the greatest of all times. They aren't doing TOO bad nowadays either.
All these bands are great!, That said, DT has the technical, creativeness and sensibility that really makes them number 1. Opeth is great BUT the growling really is an embarrassment, Mike's talent, voice and inner beauty.. Listen to Bleak from 3:09 on.. The magic of his voice and the balance and beauty of the music really brings you too a special place. Of course, Pain of Salvation, Porcupine Tree, Trans-Atlantic and of course, Tool, are all great Prog bands I only have a problem with Symphony X.. It's too power metal to me.. It lacks the darker more serious feel of real Prog. A great list though and I am very glad to see Nevermore get put up there!
Technical, beautiful, heavy, epic, dark, melodic and complex. What more could you possibly ask for? Do yourself a favor, take an hour or two and listen to A Change of Seasons, Octavarium, In the Presence of Enemies, Illumination Theory and maybe Six Degrees of Inner Turbulence (yes the whole song). And no need to stop there. Metropolis, The Mirror, Scarred, The Great Debate, Stream of Consciousness, Panic Attack, Lost Not Forgotten, I could go on forever. Dream Theater can turn a drop of water into an ocean!
Come on man.. You cannot have a discussion over who is the best progressive metal band.. Everyone deep in their heart know it is " DREAM THEATER".. No band however good can be compared with the maestros of dream theater.. Every band has an unfulfilled dream of playing and composing like Dream Theater. So no arguments Dream Theater is the definition of Prog Metal.. HAIL DREAM THEATER m//
My first experience into anything progressive started off with Dream Theater-Octavarium, and instantly fell in love with the band. Such complexity and yet brilliance results out as music. And only when one goes deeper into the band they realize DREAM THEATER is more about MUSIC and MEANING than technique.

No competition. Well deserved spot as the number 1 progressive metal band of all time!
Dream Theater is simply the greatest band to ever exist. Do you doubt it? Look up Octavarium. Or the Glass Prison. Or Home. A Change of Seasons, Metropolis Pt. 1, Space Dye-Vest, Stream of Consciousness, Endless Sacrifice, Strange Deja vu, In the Name of God, Sacrificed Sons, The Best of Times, The Count of Tuscany, In the Presence of Enemies, The Ministry of Lost Souls...
Dream Theater is absolutely stunning in the way they push the boundaries of technicality and quality in song production. The first song I listened to was Illumination Theory, and it was really good, but once I listened to some of the very masterpieces, DT offers, Octavarium, I got so emotional it could feel my skin shivering like a porcupine's quills and the pulsing coming from my heart. Haven't tried any of their biggest hits? You will witness the best Dream Theater can yet offer you regarding expertise level. You won't be disappointed.
The best band of all time with the best musicians
This thread is just a number of one-sided circle jerk 'Top Ten's' lists that will not accept or budge from any opinion other than the original poster's OP. Dream Theater are the greatest progressive metal band on the planet, despite the fact they are obviously not. It's not a lie, so long as you believe it. Just go create a Dream Theater-only thread and stop wasting everyone's time. Quick, remove this post before anyone finds out the truth because we wouldn't want that now, would we?
I've listened to a lot of bands, but Dream Theater stands out the most. They aren't some typical band you'll hear, most of the music they've made is unforgettable. Songs to listen to: Pull Me Under, Panic Attack, A Nightmare to Remember, The Glass Prison, As I Am and too many more to name.
There is no other band as talented and diverse as Dream Theater no matter what the genre is. They deserve first place on any list. Also, I agree that even though James Labrie is not a stand out singer in his own rite, he is perfect for this band, and there's no other person who can fill his shoes.
The Greatest Band when it comes to musicianship, technical proficiency of instruments and creativity. This band is truly one of a kind! There isn't a single band that comes close to them in the above terms (except Tool but their's is a different level altogether. ) - blasphemian
They worth the position. The Daddy of all Metal Band. They are really the BEST in the Metal sector. No other bands can make sounds like them. Dream Theater really help anyone to love the Metal and the Progressive. All the best musicians are in this band...
I like Dream theater because I cannot stop listening to their music at least once in a day and for a long period of time. They are musically very talented and the most importantly they are gentlemen.
Nothing can beat them, as they include the five pillars of music, as they said in a recent interview, which are heavy, progressive, melodic, technical and epic. They managed to become the story of modern music too.
dream theater rules. that much is enough to say. they have got the best guitarist(John Petrucci), Drummer(Mike Portnoy(former)), keyboardist(jordan Rudess) of the progressive metal genre.
This is the place that DT deserve...here's my list...
1.Dream Theater
2.Opeth
3.Queensryche
4.Symphony X
5.Tool
6.Fates Warning
7.Liquid Tension Experiment
8.Gojira
9.Between The Buried And Me
10.Meshuggah
Dream theater's the best, they make awesome songs and so good musicians! They are like the best in progressive metal and they compose all their songs so well and play so well awesome!
Brilliant band. It's a shame that not a lot of people have heard their music. I'm a huge fan! All their songs are amazing and John Petrucci is just awesome!
DT rules the roots of progressive metal... Just look at them-Black Clouds and Silver Linings was great! And all the albums... Tool comes next and then Tesseract
great great band, favorite band of all time. Images and Words/Metropolis part II, and Train of THoughts are the greatest ever. My favorite albums of all time. - dabulge
As my favorite genre of metal (prog) it is really hard to choose: Dream Theater, Tool, Opeth or Symphony X?

Dream Theater is the ultimate prog band.
One of the best bands ever for me! My favorite song is probably "The Count of Tuscany", just a masterpiece...
Okay, DT is my favorite metal band but I dedicate my vote to a band that's not even mentioned in this list. Evergrey. Seriously, how can you forget to add Evergrey? They are one of the best in the Prog scene (at least to me). Dream Theater is the best of course, but Evergrey should be in the Top 3 or at least Top 10.
It was practically Dream Theater who invented this genre (there's still debate about it). But not only I think they were pioneers, they are able to create this epic, grandiose and beautiful music that is difficultly matched. Anyone who loves good music, disregarding genre, should give DT a try.
Related Lists

Top Ten Dream Theater Songs
Best Dream Theater Albums

Best Songs From Dream Theater's Falling Into Infinity

Best Songs On Dream Theater's A Dramatic Turn of Events

Best Songs From Dream Theater's Octavarium