Greatest Progressive Metal Bands
petrucci75hammet
The Contenders: Page 2
21
Threshold
What Threshold should be the NUMBER 1! They are the BEST!
V 3 Comments
22
Riverside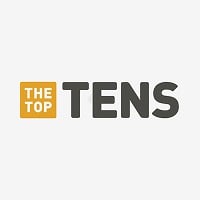 Riverside is a progressive rock/metal band from Warsaw, Poland. It was founded in 2001 by friends Mariusz Duda, Piotr Grudziński, Piotr Kozieradzki and Jacek Melnicki, who shared a love for progressive rock and heavy metal.
Just recently discovered these guys from Poland, they have their own awesome progressive sound, check out their album "Second Life Syndrome". - petrucci75hammet
One of the most underrated bands.

People who love Opeth & PT and looking forward to more music of that kind then this is a perfect choice.
This is not progressive metal. Nor prog rock. This is the sound of nostalgia and dark psyche.
Absolute amazing band. Well worth to check out for every progressive rock metal lover...
V 2 Comments
23
System of a Down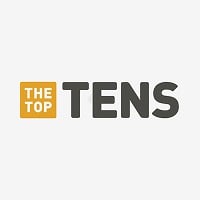 System of a Down formed in 1994 as an Armenian-American Nu Metal group from Glendale, California . The band name is sometimes shortened to System or SOAD. ...read more.
System of a Down is NOT progressive metal. Please remove it from here. I love them but they are NU. NU METAL. NU!
Pretty good band but it's nu-metal and not progressive metal so it shouldn't be on this list
What if I told you alternative metal and progressive metal are different genres.
Nu meta, alternative metal. I wouldn't count them as a metal band. Most of their music is punk rock style. Especially guitar riffs - zxm
V 1 Comment
24
Leprous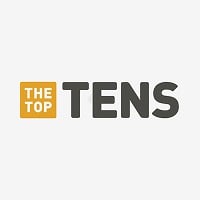 Leprous is a Norwegian progressive metal band formed in 2001 in Notodden, Norway. The band gained prominence as the backing band for former Emperor frontman Ihsahn's live shows.
This is perhaps one of the most refreshing, original, amazing bands, I have heard for a very long time, and the fact, that they've only gotten 0,8% of the votes, is just wrong...
You see the boundaries of progressive music? Well, Leprous don't.
Only this low on the list because they are not as popular. The best band on this list, with music catpturing pure, undying emotion like no other band. Everyone should give them a listen.
Dream Theater? Tool? Symphony X? Between the Buried and Me? Gojira? Don't make me laugh, this band is easily better than all of them. This band is a real breath of freash air in sea of Dream Theater and Meshuggah clones. Excellent songwriting held together by Einar Solberg's fantastic vocals.
V 4 Comments
25
Circus Maximus
One of the greatest Prog Metal band out there along with Dream Theater and Opeth. Their last album "Nine" is probably the best metal album of 2012.
Album NINE is one of the best I ever heared!
Everything included - Power - Melodic -... - Just Fantastic!
The 1st Chapter is in my opinion one of the greatest prog albums ever along with Images and Words, The Divine Wings of Tragedy, Mercy Falls, and Moving Pictures
What has surprised me from CM is their ability to create progressive metal but still being "accesible". As I heard their 2nd album, Isolate, I was so focused on the melodies, which are very "pop-ish", and forgot that the music accompanying it was progressive metal. They have the ability to make metal without feeling "metal" (at least from their 2nd album and onwards). Just really good music. Recommended for all good music fans
V 9 Comments
26
The Dillinger Escape Plan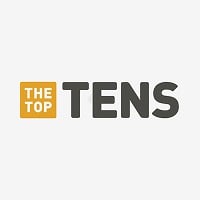 The Dillinger Escape Plan is an American mathcore band from Morris Plains, New Jersey. The group originated in 1997 after the disbanding of Arcane, a hardcore punk trio consisting of Ben Weinman, Dimitri Minakakis, and Chris Pennie.
Brilliant. Extremely prolific, Greg is actually extremely versatile and has allowed the band to continue to stand out and create fresh music. This band deserves much more attention and credit than they get, but that holds true for any real music these days.
See: Calculating Infinity, Irony is a Dead Scene, Option Paralysis.
V 3 Comments
27
Andromeda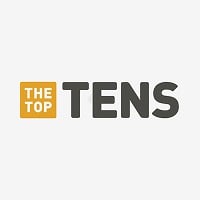 This band is amazing. Not the most well-known band out there, nor the oldest, but I must say every single song they've released is a masterpiece. Some of them may require a few listens but I'm sure you won't regret it. Their first two albums are among my top ten prog albums, and their sound is progressive, complex and genuine. Yes, this is some prog metal with soul.
28
Wintersun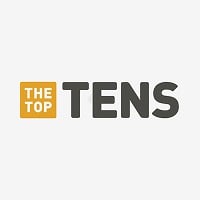 Wintersun is a metal band from Helsinki, Finland and was originally created by guitarist, keyboardist, bassist, songwriter and vocalist Jari Mäenpää as a side project to folk metal band Ensiferum for whom he was lead singer and guitarist.
Wintersun are truly masters of matching melo-death, folk and prog metal together with great guitar skills amazing drummer and use of Vocal harmonies are a few of the reasons this band are great.
Absolutely incredible band. Time I was worth the wait and considering Time II is from the same batch of material it will be as well. This man's music really is immaculate. Here's hoping that the rest of the songs on the follow up to the Time double LP though are better than "Forest" lol. Other than the groovy riff I didn't find it very masterful
29
Death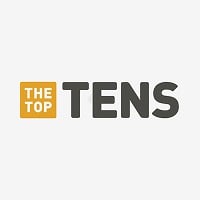 Death was an American Death Metal band formed in 1983 by Chuck Schuldiner. Death is considered to be one of the most influential bands in heavy metal and a pioneering force in death metal. its debut album, Scream Bloody Gore, has been widely regarded as the first death metal record, while the band's ...read more.
Amazing band. Simply spectacular and one of my all times favorites BUT not progressive. One of the best death metal bands ever. Period
Last 4 albuns are prog death, Opeth is prog death as well... I love both, but Death should be definitely on 3 or 4 at least... I say 3 or 4 only because the first 3 albums are pure death... anyway best death metal and the best band ever in my opinion - Deako
#38? They should be in TOP 10! - Ananya
Wow Death is WAY to low on this lost. I mean, sure their old school stuff is pure Death metal. Put their newer albums; specifically Symbolic and especially The Sound of Perseverance, are death and progressive metal mixed. R.I.P Chuck.
V 1 Comment
30
Enslaved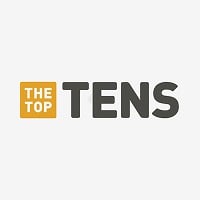 Enslaved is a Norwegian extreme metal band formed in Haugesund in June 1991. They are currently based in Bergen, Norway.
This bands deserve top 20 at least, best progressive black metal band out there in my opinion - Derrick_Fox
31
Animals as Leaders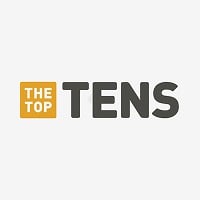 Animals as Leaders is an American progressive metal band from Washington, D.C. It is composed of guitarists Tosin Abasi and Javier Reyes along with drummer Matt Garstka, having been formed by Abasi in 2007. Their musical style has also been described as djent.
Tosin Abasi is pretty much the only guitarist I know who has a band focused around him, who doesn't drift into the endless number of egotistical shredders these days. One of the things that struck me about Animals As Leaders on first listen was that it not only featured the incredible guitar skills of arguably the most unique and technical shredder of this age, but also created absolutely brilliant compositions, which is often overlooked in prog in favour of all out technicality.

This band still have plenty of technical ability, but it is showcased in a much more controlled manner than most. Also, John Petrucci of progressive gods Dream Theater, who happen to be one of my favourite bands, stated that some of the riffs on the self titled DT release were inspired by the likes of Animals As Leaders, and Periphery (another good progressive band).
Tosin Abasi is definitely one of the most skilled guitarists alive. He plays incredibly complex guitar techniques and he can do it all live exactly how it sounds on the albums. Incredibly accurate and he showcases this in all of the band's work thus far. Javier Reyes is also a great guitarist as well. Give this band a listen, you won't be disappointed - MetalFoREVer1228
Ridiculous guitar skills, true musicians, amazing melodies, I can't find a band I like more at the moment and I'm here looking. I want to point out how they consist of two 8-string guitarists and a drummer with a bit of computer sampling, quite out of your normal band composition and its it just real good. All three of them seem pretty humble as well which is a bonus with their abilities.
I honestly do not see why these guys aren't higher
V 7 Comments
32
Scar Symmetry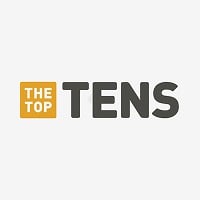 Scar Symmetry is a Swedish metal band from Avesta in Dalarna County, Sweden, formed in 2004. The band has released six albums, with seven released singles.
Scar Symmetry does not get nearly enough attention. Holographic Universe is in my opinion one of the best progressive metal albums to date.
Wish I would have seen scar symmetry before I voted they are very underrated they are a wonderful band who deserve more attention
Per becoming the songwriting dictator of this band is by far the best thing that's ever happened to it. He hasn't been able to express his proggy side this much since the title track to Holographic Universe (which is the only 10/10 thing on that album and one of the best songs ever) but now we have Technocalyptic and Neohuman and Cryonic Harvest...

Easily megaprog this new album is. Hail this man's talent.
33
King Diamond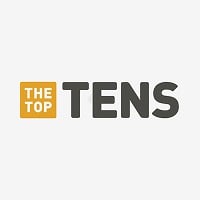 Kim Bendix Petersen, better known by his stage name King Diamond, is a Danish heavy metal musician. He is known for his extensive vocal range, usually sung in falsetto. King Diamond was originally known as the vocalist for Mercyful Fate, but has become notorious for his horror themed Concept albums ...read more.
King isn't prog so I have no idea why he's on here.
The record Abigail alone should land KD in the top ten prog/power metal bands in history. Actually, the first four records are among the best of the era. Great musicianship and performances, epic!
34
Ne Obliviscaris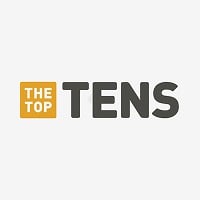 Ne Obliviscaris (Latin for "forget not") are an extreme progressive metal band from Melbourne, Australia, formed in 2003.
Ne Obliviscaris just blew my mind from the very first time I heard about them. Mesmerizing Prog Metal with amazing violin... And they only have one album out. These guys deserve a top ten spot on the list, and I'm sure they'll get there within the next few years. Definitely the best Metal band to come out in the last few years.
Bren is god. Benji is god. Band is god. Devour Me Colossus is one of the greatest and most potent masterpieces of this decade. CHECK IT.
Excellent extreme progressive metal band.
35
Edge of Sanity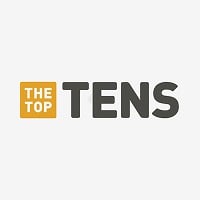 Edge of Sanity was a Swedish progressive death metal band that, alongside Opeth, is commonly regarded as being the first to fuse extreme metal styles like death and black metal with progressive rock. Their sound is often described as "Progressive Melodic Death Metal".
That Voice in Black Tears
Should be higher - Deako
36
Blind Guardian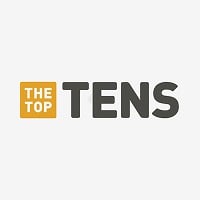 Blind Guardian is a German power metal band formed in the mid-1980s in West Germany. They are often credited as one of the seminal and most influential bands in the power metal and speed metal subgenres. Heavily influenced by Queen, they use the technique of overdubbing. They also incorporate large ...read more.
37
Tesseract
Tesseract at 46? You gotta be kidding me. These guys are awesome. Should be in the top 20 at least
Listen to Concealing Fate and you will see why TesseracT deserve to be top 10
A fantastic band with some beautifully haunting tracks and fantastic vocals
Should be a lot higher in this poll.
V 4 Comments
38
Redemption X
If you listen "Snowfall on Judgement Day" and "Redemption - The Origins Of Ruin 2007 Progressive" albums, you will place they top 10...

Not: vocal is fates warnings' vocal
It has the singer from fates Warning but in my opinion this band is way better; just listen to the album the Fullness of Time - germshep24
Redemption deserves much more
V 1 Comment
39
Metallica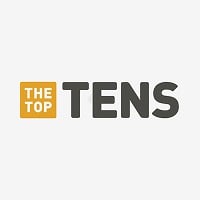 Metallica is an American Thrash Metal band formed in 1981 . The original lineup was James Hetfield (Vocalist and Rhythm guitarist), Dave Mustaine (Lead Guitar), Lars Ulrich (Drums), Ron McGovney (Bassist). The group came into mainstream from their Self-Titled album and the hit single "Enter Sandman". ...read more.
Metallica is not a progressive metal band. And Justice For All may have had a bit of prog going on but they're primarily thrash.
Because their first 5 thrash albums are not only the best 5 thrash albums in metal history, but they're also the most progressive thrash metal albums in history.
Metallica is thrash metal/ heavy metal/hard rock, not progressive metal - zxm
40
To-Mera
Interesting and unique blend of prog and jazz, with amazing female jazz-style vocals, "Inside the Hourglass" really got me into them! - petrucci75hammet
PSearch List
Recommended Lists
Related Lists

Top Ten Most Underrated Progressive Rock/Metal Bands

Top 10 Most Underrated Progressive Metal Bands

Best Progressive Death Metal Bands

Top Ten Modern Progressive Metal Bands
List StatsUpdated 20 Aug 2017
6,000 votes
185 listings
7 years, 309 days old

Top Remixes (44)

1. Dream Theater
2. Nevermore
3. Between the Buried and Me
Messej

1. Opeth
2. Dream Theater
3. Mastodon
zach_buddie

1. Opeth
2. Gojira
3. Meshuggah
nooreldeen
View All 44
Posts
Error Reporting
See a factual error in these listings? Report it
here
.