Greatest Progressive Metal Bands
petrucci75hammet
The Contenders: Page 4
61
Katatonia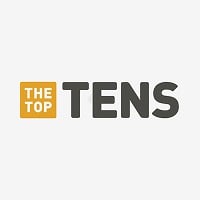 Katatonia is a Swedish metal band formed in Stockholm in 1991 by Jonas Renkse and Anders Nyström. The band has released nine studio albums spanning the course of three decades, and their tenth studio album, The Fall of Hearts was released on May 20, 2016.
Katatonia is not the death/doom metal band they were in the 90's. I can't describe them currently as progressive metal OR progressive rock, they seem to exist in a genre all their own. Still, Night is the New Day, Great Cold Distance and Dead End Kings are some of my all-time favorite albums, they are beautifully dark, and have a clean, refined sound. I love the harmonized vocals, haunting guitar riffs and technical drumming.
From Sweden and successfully sharing headliners with Opeth and sharing members on the fantastic side project Bloodbath. Another death metal band worth to try.

Katatonia might be recently exploring the progressive side of metal, but is a serious contender thou.
Not so much in their earlier offerings but everything from viva emptiness on makes these guys one of the top contenders for the prog metal hall of fame. I'm always anxiously awaiting their next release
One of the best post-metal bands of all times!
V 1 Comment
62
Voivod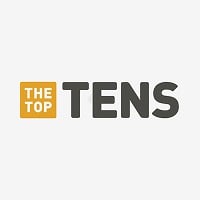 Voivod is a Canadian heavy metal band from Jonquière, Québec. Their musical style has changed several times since the band's origin in the early 1980s.
Wow. Not even in the top 10? Disgrace. Any fan of Progressive Metal that has never heard Voivod needs to rethink Progressive Metal entirely. Porcupine Tree is number 8 and they're NOT EVEN METAL.
Voivod is Yes meets Exodus meets Pink Floyd meets Rush meets Motorhead meets Genesis meets Kreator on bath salts; and I'm not talking about the kind your Mom uses.
Voivod has more balls than any of these guys, with the exception of Rush. Too many lame-ass boo bands being labeled as progressive.
There's no speck of doubt this band belongs in the top 5.
V 4 Comments
63
Anathema
Actually, Anathema have a close feeling to the listener.
64
Voyager
Their V album is progressing good
V 1 Comment
65
Xerath
Greatest band in the entire world. megaheavier than the omniverse crushing groove riffs mixed with modern filmscore and romantic era classical orchestrations and emotion conveyal? perfect formula...

No wonder they're at 126 hahaah

Rich is songwriting Jesus
Greatest band in the entire world. Megaheavy groove riffs that crush omniverses mixed with romantic era classical and modern filmscore inspired orchestrations and emotion conveyal? Perfect formula they have...
Rich is songwriting Jesus but its no wonder they're at #126 :/
66
Gorod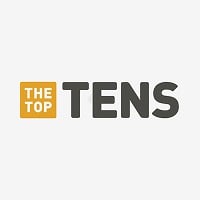 Gorod is a technical death metal band from Bordeaux, France. They formed in 1997 under the name Gorgasm releasing their debut album Neurotripsicks on Deadsun Records in 2004. They changed their name to Gorod in 2005 to avoid confusion with an American band also called Gorgasm, re-releasing their debut ...read more.
67
Devin Townsend Project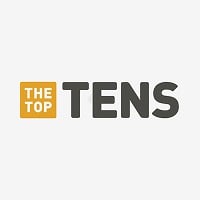 Devin Townsend is the prodigy of metal! Listen to him, thank me later!
67th? Are you kidding me?

Devin has more songwriting than this top 50 combined.
Listen to "deadhead",this is amazing song
He's way too talented and cool
V 6 Comments
68
Watchtower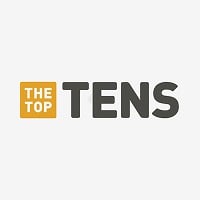 Watchtower is an American progressive metal band based in Austin, Texas. The band was influenced by late 1970s progressive rock acts, such as Rush and U.K., as well as the burgeoning new wave of British heavy metal scene.
69
Section A
The Best Progressive Band in the world
70
Mekong Delta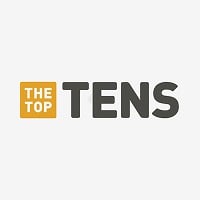 71
Sikth
Excellent band with great techincality! Song orientated, aggression and experimentation throughout. The vocals are marvellous and really theatrical, definitely not in a cheesy way. A must listen.
72
Bad Salad
A fantastic band that deserves more attention than they get
Another band that I came across today on YouTube... Spot on DT cover of Mpt1... And their original music is very good also... They get top marks from me...
73
Dreamscape
The self-produced first album, "Trance-Like State" (97), showed great promise although the vocalist was a bit of a disappointment. The subsequent "Very" (99) and the following "End of Silence" (04) feature two entirely different yet excellent vocalists as well as a phenomenal drummer, guitarist and keyboard player. The longer tracks on "End of Silence" provide ample space for instrumental stretch-outs yet never sound over-indulgent or contrived. The most impressive thing about this band is their ability to be SO powerful, raise your blood pressure, and then suddenly break out the acoustic guitars and bring you way down to some beautiful, majestic power ballads. These guys are in complete control of their art. Their catchy melodies will no doubt attract the AOR crowd; the restraint they show despite their technical abilities will also be noted by symphonic prog fans; and their crunchiness won't fail to grab the attention of the most demanding metal crowd. A classy metal band indeed.
74
Redemption
How in the world are these guys not on the list? Insanely good prog metal and fronted by Ray Alder from Fates Warning. A must have.
75
Ballerina
Ballerina really kicks ass! My favorite new band. Up there with the greats, like Dream Theater, Fairyland, Spiral Architect and Spastic Ink. This level of musicality is rare and hard to come by. Down with commercial marketing and let the true artists shine. Here's to the New Age.
How were they able to cram so much musical know-how at such a young age. Couldn't praise them enough! The best indonesian metal progressive!
The greates band from indonesia
Ballerina you guys are just excellent..technically knotty but you did it..saludo! Greates music keep on prog m/
76
Disillusion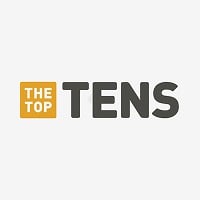 V 2 Comments
77
Dir en Grey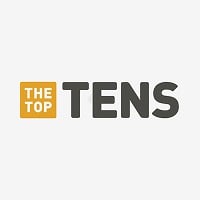 DIR EN GREY is a Japanese metal band formed in 1997 and currently signed to Firewall Div., a sub-division of Free-Will.
The album Uroboros is phenomenal
And don't listen to the old ones... They're not prog metal
78 Versailles
79
Vektor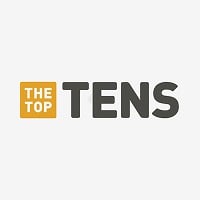 Truly under appreciated masters of the genre. A very original act.
80
Rishloo
Rishloo is just one of the few good things that will happen in your life. Period. Vocals rule, atmosphere rules, instrumentation rules. At first their sound is similar to Tool, but don't let that stop you. Their sophomore album takes them away from what they used to be. We're talking about one of the greatest and most talented bands out there.
One of the most musically creative bands there are. Still fairly unknow due to their highly deep music and the fact that all their albums are self-published. My favourite band with TOOL and Karnivool.
PSearch List
Recommended Lists
Related Lists

Top Ten Most Underrated Progressive Rock/Metal Bands

Top 10 Most Underrated Progressive Metal Bands

Best Progressive Death Metal Bands

Top Ten Modern Progressive Metal Bands
List StatsUpdated 28 Jun 2017
6,000 votes
180 listings
7 years, 256 days old

Top Remixes (43)

1. Dream Theater
2. Nevermore
3. Between the Buried and Me
Messej

1. Opeth
2. Dream Theater
3. Mastodon
zach_buddie

1. Opeth
2. Gojira
3. Meshuggah
nooreldeen
View All 43
Posts
Error Reporting
See a factual error in these listings? Report it
here
.