Greatest Progressive Metal Bands
petrucci75hammet
The Contenders: Page 7
121
Vitalism
This is a Brazilian new talent instrumentalist progressive metal you should listen too! Great guitars and musically wise
122
The Ocean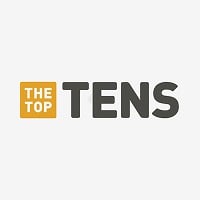 Pelagial is one of the best concept albums I've heard
123
Make Me a Donut
MMAD is very new, and quite heavy. My favorite song by them is 'Psychic Crystallization'. That song is rather heavy. Definitely passed my expectations...
A band formed very recently. Albums include Make Me A Donut EP, Olson, and Brightside. My favorite song is Olson, a progressive instrumental.
124
Atheist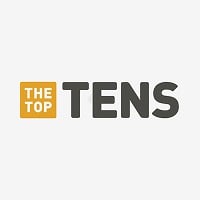 Atheist is a progressive/technical death metal band from Florida, founded in 1984 by drummer Steve Flynn and singer/guitarist Kelly Shaefer.
125
Cynic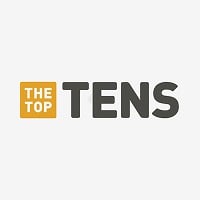 Cynic is an American progressive rock band - incorporating experimental music, alternative, metal and jazz fusion elements - founded in Miami, Florida, and currently based in Los Angeles, California.
Listen to Veil of Maya and get your minds blown.
126
Karnivool
See them live, change your life. Alternate the three: Tool - Karnivool - Porcupine Tree.
Karnivool should be in the top three, on the basis of two albums alone (Sound Awake, and Asymmetry)
Yes! Karnivool is certainly one of the most creative bands along TOOL and Rishloo.
How comes they're 39? This band is so underrated.
V 7 Comments
127
Myrath
Can't believe Myrath aren't in the top 10. This band takes progressive metal to a new level with its middle-Eastern influenced sound! If you haven't listened to Myrath, you haven't listened to progressive metal!
They are the best with zaher's great voice anis jouini their bass player they're simply the best
I don't think Myrath deserve the top spot, but certainly the top 15/20. These guys are monsters on their instruments.
Magic.
V 6 Comments
128
Haken
Listen to the album "The Astonishing" by Dream Theater. That's the most recent album by the current #1s on this list. It's pretty good, but there are only a handful of memorable moments on the album. ("Three Days" is the only track I can list off the top of my head without much thought).

Now listen to the album "Affinity" by Haken. That's the most recent album by the rising #1s on this list. The whole album is memorable, from that 80s synth brass break on "1985" to the solo section on "The Endless Knot." Not to mention their previous EP, "Restoration," has my current favorite track, period ("Crystallized"), and "The Mountain" is a hell of an album.

If you're talking about technical skill, DT has Haken beat. Petrucci is a god, and Rudess is the best prog keyboardist out there, but if you're talking about musicality and just the overall sound of the band, which I consider the most important, Haken wins.
Stumbling across Haken via randomly pouring through a list of new progressive bands, I thought, "They've got an interesting name, let's hear one of their songs." First one that came up, "Celestial Elixir." I thought, "My god, this is by far one of the greatest current bands ever." And I hadn't even listened to their newer albums yet.
Visions sucked me in immediately, prompting me to begin composing again.I awaited the release of "The Mountain" with a hunger unparalleled by any other anticipation I've felt before. To think I believed "Visions" couldn't be topped -- "The Mountain" has become my #1 favorite album ever.
Haken consistently puts out greatness after greatness, album in album out. It's no stretch of the imagination to see them climb into the Top 10 in time.
For every prog philosopher out there, Haken fits the bill on every aspect of musical brilliance. They will be, with out a doubt, the next king in the prog universe. Take a moment and embark on the epic journeys Haken has brought to the ear, it is a moment of breathtaking excellence.

Recommendations for heavier posed listeners: Darkest Light, Insomnia

Recommendations for melodically posed listeners: Crystallized, Visions, Celestial Elixir
Give them a few more years and they'll be on the top of this list. Mike Portnoy has declared Haken the progressive metal band of the future and he is not wrong.

I have always viewed Haken as the Dream Theater with a little bit more soul and grit. They aren't as technically proficient as DT (although they are pretty damn close), but as a whole unit they just know how to write good music. Ever think a story about a mermaid could bring you to tears? Me either, but then I listened to Aquarius. Haken will blow your world apart.

They also have the best prog singer in the business in Ross Jennings in my opinion. That guy has an incredible voice.

Go listen to them now and see what I mean. This is the prog band of the future.
V 21 Comments
129 Augury
130 Glass Cloud
131 Abiotic
132 I, the Breather
133 An Obscure Signal
134
Corelia
This band is amazing, the fantastic harmony between clean vocals and proper death metal growling is phenomenal. This band needs way more love on this list!
135 In Fantis
136
Revocation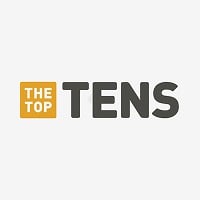 Revocation is an American technical death metal band from Boston, Massachusetts founded by guitarist and vocalist David Davidson, bassist and vocalist Anthony Buda and drummer Phil Dubois-Coyne in 2000. Originally known as Cryptic Warning, the band changed its name to Revocation in 2006. Revocation ...read more.
137 Horizon
138
The Human Abstract
The Human Abstract are top 10 in progressive metal for me. Nocturne and Digital Veil are both excellent albums. Their second album "midheaven" is a definite change of pace; still a good album but definitely not for everyone.
Wow. I've heard of them - cue (in)famous digital cover of Beethoven's Moonlight Sonata. That album didn't really ring with me, but give the album "Digital Veil" a try - you won't regret it. Seriously.
139 Exotic Animal Petting Zoo
140 Mureau
PSearch List
Recommended Lists
Related Lists

Top Ten Most Underrated Progressive Rock/Metal Bands

Best Progressive Death Metal Bands

Top 10 Most Underrated Progressive Metal Bands

Top Ten Progressive Rock and Metal Bands

Top Ten Modern Progressive Metal Bands
List Stats
7,000 votes
188 listings
8 years, 63 days old

Top Remixes (50)

1. Fates Warning
2. Pain of Salvation
3. Crimson Glory

Caleb9000

1. Opeth
2. Gojira
3. Meshuggah

nooreldeen

1. Riverside
2. Leprous
3. Threshold

petrucci75hammet
View All 50
Posts
Error Reporting
See a factual error in these listings? Report it
here
.