Greatest Progressive Metal Bands
petrucci75hammet
The Contenders: Page 9
161
Ørkenkjøtt
Original Norwegian Metal with both smooth emotional cleans and brutal monster growls. Great sound produced by Ihsahn. They sing partly in norwegian.
162
Need
This band... This band... For those who would like to hear how PoS, Riverside and Pantera would sound like together...
I love that band! Their 3rd album "Orvam: a song for home" is an absolute masterpiece! If you like dreamtheater, tool etc CHECK THEM OUT!
V 1 Comment
163
Gods of Eden
An immense start to what shall become soon become one of progressive metal's most talented and innovative bands.
164 Giant Squid
166 Deligma
167
The Watch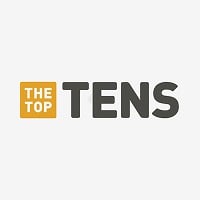 168
Green Carnation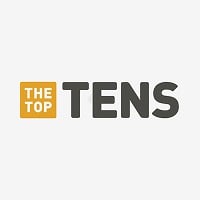 This band also deserves a spot in this list. - Opister
169
Primus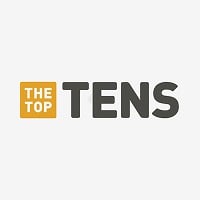 Primus is an American rock band based in San Francisco, California, currently composed of bassist Les Claypool, guitarist Larry LaLonde and drummer Tim Alexander. Les Claypool is regarded as one of the best bassists of all time for his slap-bass ability in notable songs like "My Name Is Mud", "The Toys ...read more.
170
Atheist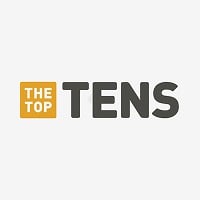 Atheist is a progressive/technical death metal band from Florida, founded in 1984 by drummer Steve Flynn and singer/guitarist Kelly Shaefer.
171 Wolverine
172 Witherscape
173
Strapping Young Lad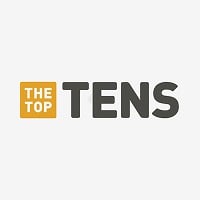 Strapping Young Lad was a Canadian extreme metal band formed by Devin Townsend in Vancouver, British Columbia in 1994. The band started as a one-man studio project; Townsend played most of the instruments on the 1995 debut album, Heavy as a Really Heavy Thing.
174
Muse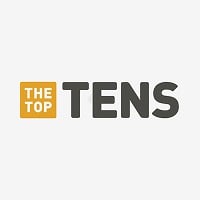 Muse are an English alternative rock band from Teignmouth, Devon, formed in 1994. The members are Matt Bellamy (lead vocal, lead guitar, piano, keyboard), Dom Howard (drums, percussion) and Chris Wolstenholme (bass, backing vocals). They've won several awards including five MTV Awards, 8 NME Awards, ...read more.
Another band that doesn't represent the sonic of metal arrangements and sound but still been listed here! What man... Do you really know about music?
How muse is progressive metal, they are not a heavy metal, not even hard rock, they are more of an alternative rock band. more accurately alternative pop - zxm
175
Epica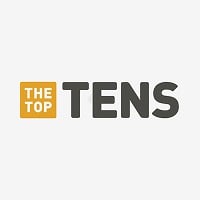 Epica is a Dutch symphonic metal band, founded by guitarist and vocalist Mark Jansen after his departure from After Forever.
Should be way higher on this list. This band is the best symphonic, female fronted, progressive metal band in their genre out there. They have surpassed Nightwish, Tristania and After Forever as the benchmark this decade.
To me they are the best group born after 1990 in the progressive-power-symphonic metal world, an Do strongly belong to this list.
Just check out Design your Universe, it seems composed by Dream Theater with some thrash riffs.
Or the Quantum Enigma for a more immediate sound.
176
Karnivool
See them live, change your life. Alternate the three: Tool - Karnivool - Porcupine Tree.
Karnivool should be in the top three, on the basis of two albums alone (Sound Awake, and Asymmetry)
Yes! Karnivool is certainly one of the most creative bands along TOOL and Rishloo.
How comes they're 39? This band is so underrated.
V 7 Comments
177
Distorted Harmony
A great band is not only a band that plays good music, because they can really play because of their chops and skills, but especially because they know how to write great songs that you don't forget in a sec.
Their songs are unique, different from other bands. They have a good vocalist and an amazing drummer. Their lyrics are just mindblowingly awesome, its impossible to stop listening to them after discovering them.
V 1 Comment
178
Voivod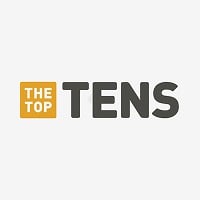 Voivod is a Canadian heavy metal band from Jonquière, Québec. Their musical style has changed several times since the band's origin in the early 1980s.
Wow. Not even in the top 10? Disgrace. Any fan of Progressive Metal that has never heard Voivod needs to rethink Progressive Metal entirely. Porcupine Tree is number 8 and they're NOT EVEN METAL.
Voivod is Yes meets Exodus meets Pink Floyd meets Rush meets Motorhead meets Genesis meets Kreator on bath salts; and I'm not talking about the kind your Mom uses.
Voivod has more balls than any of these guys, with the exception of Rush. Too many lame-ass boo bands being labeled as progressive.
There's no speck of doubt this band belongs in the top 5.
V 4 Comments
179
Haken
Listen to the album "The Astonishing" by Dream Theater. That's the most recent album by the current #1s on this list. It's pretty good, but there are only a handful of memorable moments on the album. ("Three Days" is the only track I can list off the top of my head without much thought).

Now listen to the album "Affinity" by Haken. That's the most recent album by the rising #1s on this list. The whole album is memorable, from that 80s synth brass break on "1985" to the solo section on "The Endless Knot." Not to mention their previous EP, "Restoration," has my current favorite track, period ("Crystallized"), and "The Mountain" is a hell of an album.

If you're talking about technical skill, DT has Haken beat. Petrucci is a god, and Rudess is the best prog keyboardist out there, but if you're talking about musicality and just the overall sound of the band, which I consider the most important, Haken wins.
Stumbling across Haken via randomly pouring through a list of new progressive bands, I thought, "They've got an interesting name, let's hear one of their songs." First one that came up, "Celestial Elixir." I thought, "My god, this is by far one of the greatest current bands ever." And I hadn't even listened to their newer albums yet.
Visions sucked me in immediately, prompting me to begin composing again.I awaited the release of "The Mountain" with a hunger unparalleled by any other anticipation I've felt before. To think I believed "Visions" couldn't be topped -- "The Mountain" has become my #1 favorite album ever.
Haken consistently puts out greatness after greatness, album in album out. It's no stretch of the imagination to see them climb into the Top 10 in time.
For every prog philosopher out there, Haken fits the bill on every aspect of musical brilliance. They will be, with out a doubt, the next king in the prog universe. Take a moment and embark on the epic journeys Haken has brought to the ear, it is a moment of breathtaking excellence.

Recommendations for heavier posed listeners: Darkest Light, Insomnia

Recommendations for melodically posed listeners: Crystallized, Visions, Celestial Elixir
Give them a few more years and they'll be on the top of this list. Mike Portnoy has declared Haken the progressive metal band of the future and he is not wrong.

I have always viewed Haken as the Dream Theater with a little bit more soul and grit. They aren't as technically proficient as DT (although they are pretty damn close), but as a whole unit they just know how to write good music. Ever think a story about a mermaid could bring you to tears? Me either, but then I listened to Aquarius. Haken will blow your world apart.

They also have the best prog singer in the business in Ross Jennings in my opinion. That guy has an incredible voice.

Go listen to them now and see what I mean. This is the prog band of the future.
V 21 Comments
180
Myrath
Can't believe Myrath aren't in the top 10. This band takes progressive metal to a new level with its middle-Eastern influenced sound! If you haven't listened to Myrath, you haven't listened to progressive metal!
They are the best with zaher's great voice anis jouini their bass player they're simply the best
I don't think Myrath deserve the top spot, but certainly the top 15/20. These guys are monsters on their instruments.
Magic.
V 6 Comments
PSearch List
Recommended Lists
Related Lists

Top Ten Most Underrated Progressive Rock/Metal Bands

Top 10 Most Underrated Progressive Metal Bands

Best Progressive Death Metal Bands

Top Ten Modern Progressive Metal Bands
List StatsUpdated 20 Aug 2017
6,000 votes
185 listings
7 years, 309 days old

Top Remixes (44)

1. Dream Theater
2. Nevermore
3. Between the Buried and Me
Messej

1. Opeth
2. Dream Theater
3. Mastodon
zach_buddie

1. Opeth
2. Gojira
3. Meshuggah
nooreldeen
View All 44
Posts
Error Reporting
See a factual error in these listings? Report it
here
.