Best Progressive Rock and Metal Albums of 2015 by Underground Bands
Underground, or obscure bands are lesser known bands - most of you probably never heard of them.
The Top Ten
1
A Dream In Static - Earthside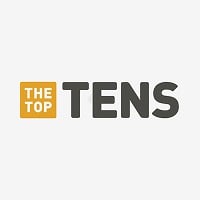 Update: I made this list one year ago and put this album at #1. Now, one year later, I am happy to report that this album got over 1 million views on youtube. This is very good because, you know, prog and technical albums with many instrumentals aren't easy listening. - Metal_Treasure
This masterpiece is their debut album.
Songs: The Closest I've Come, A Dream In Static, Mob Mentality
The title track features TesseracT's Daniel Tomkins on vocals.
They are an American band from CT. - Metal_Treasure
2
Eidos - Kingcrow

Songs: The Moth, If Only, Slow Down
An Italian band. - Metal_Treasure
Great Album!
3
Bloom - Caligula's Horse

Songs: Marigold, Firelight
An Australian band, formed in 2010. - Metal_Treasure
4
Chronicles of the Immortals: Netherworld II - Vanden Plas

Songs: Godmaker's Temptation, Stone Roses Edge
A German band. - Metal_Treasure
5
The Congregation - Leprous

Songs: Rewind, The Price, The Flood
A Norwegian progressive metal band formed in 2001. - Metal_Treasure
I don't know how I discovered Leprous but they're awesome.

At first I didn't like Rewind but then it didn't get out of my head.
Such great band. (They have more good songs! ) - Fretto
6
Altered State of Consciousness - Abnormal Thought Patterns

Songs: Nocturnal Haven, Distortions Of Perception
A band from California, formed in 2011 - mostly instrumental stuff (Technical/Progressive Metal/Shred) - Metal_Treasure
7
The Beacons of Somewhere Sometime - Subsignal

Songs: A Myth Written On Water, Everything Is Lost
German melodic progressive rock/metal band - Metal_Treasure
8
Please Come Home - Lonely Robot

Songs: Are We Copies, The Boy In The Radio
Lonely Robot is not a band so much as a project, a project conceived and helmed by veteran guitarist and singer/songwriter John Mitchell.
Mitchell is probably best known these days as long serving guitarist for British progressive rockers Arena and singer for the 1980s progressive rock band It Bites. - Metal_Treasure
9
The Oblivion Particle - Spock's Beard

Songs: Minion, Bennett Built a Time Machine
A band from LA, California - Metal_Treasure
10
+4626 Comfortzone - Beardfish

Beardfish are really underrated and this album proves they should get the recognition a band like Dream Theater does. - IronSabbathPriest
Pretty good album, pretty eclectic, and in my honest opinion should be in at least, top three.
The title track (Comfortzone) in particular is awesome. I agree it sounds a lot like old 70s prog. I look forward to the band's lead singer's upcoming solo album this year! - IronSabbathPriest
@IronSabbathPriest - this is really good, thanks for adding it!
It's nice to have here an album that sounds closer to the classic 70s prog rock (because the albums I added are probably more metal-lish). - Metal_Treasure
The Contenders
11
Grappling - The Tea Club

12
Hand. Cannot. Erase. - Porcupine Tree
This is a great album but it's by Steven Wilson and not by Porcupine Tree. Anyway, thanks to whoever added this album. - Metal_Treasure
13
In the Head of a Maniac - Audioplastik

Songs: Now, Leave me here - Metal_Treasure
14
Quiet World - Native Construct

This album made a lot of Metal Injection writers' top 10 of 2015. Really an amazing album - ryanrimmel
15
Grimspound - Big Big Train

16
Vola - Inmazes
Imagine Meshuggah with dream pop influence of Mew and you get this, best djent of the year.
17
The Madness of Many - Animals as Leaders

BAdd New Item