Projected Best Fantasy Football Defenses for 2019
1
Bears's DST
Talented roster on defense and maybe the most talented team right now really. The only concern I have with taking Da Bears as my first choice would be that they lost their defensive coordinator and i'm not sure if Pagano will honor how that team played last season to that tee. - htoutlaws2012
Fine
2
Cowboys's DST
The maturation of the linebacker and back end. Solid up front I think the Dallas D is wicked strong. Cowboys offense is getting all the attention but it's going to be their defense that wins them games.
For me my #1 defense to take in fantasy perspective is the Cowboys. The best defensive line in my eyes, a stud linebacking core led by Jaylon Smith and Leighton Vander Esch, and a pretty good secondary if you ask me. Sure the safeties aren't all that at times, but the cornerback crop on this team is pretty deep with guys like Byron Jones, Chidobe Awuzie
Jourdan Lewis that's pretty impressive if you ask me sure Bears are projected the favorite to go first I'd take Dallas just because Rod Marinelli is still there. - htoutlaws2012
3
Chargers's DST
If we're going by actuality Chargers defense in general would be either #1 or #2 easily. I'm not sure how the special teams will be, but their defense is gonna be good based on talent alone its very promising. - htoutlaws2012
4
Bills's DST
Buffalo didn't start off like a good defense until very near the end of regulation they played very well. I know they got the talent on defense for sure, I mean they got Ed Oliver who could turnout to be a great future player up front at nose tackle what a void fill in for the long gone Kyle Williams. I just feel like the defense is capable of being good to great this season if they actually aren't either of those I'd be stunned. - htoutlaws2012
5
Rams's DST
If I was to bait on taking a defense safely it would probably be the Rams's defense for sure. Wade Phillips is a defensive guru, and even so Ram special teams is very effective in terms of fantasy. - htoutlaws2012
I love rams - Lifestyle
6
Jaguars's DST
Yeah shocker I have the Jags defense slipping down outta the top 5. They got an elite defensive line with one major glare with the unknown Taven Bryan. Linebacking core looks good, secondary led by Jalen Ramsey looks solid maybe aside from the opposite safety. The defense has the talent, but you can't have a nightmare October if you want to stay close in a very competitive AFC South Division. - htoutlaws2012
7
Vikings's DST
Minnesota's defense was kinda weird last year they weren't dominant the previous season and one of those reasons was Everson Griffin not being on the field as much of the factor up front. A regressed Xavier Rhosed something just didn't click with that defense can they fix what they did two seasons ago when they were contenders are will they give too much pressure on Captain Kirk? - htoutlaws2012
8
Patriots's DST
They were definitely an above average crew that's for sure. This season they could be get even better with some of the upgrades they got in the off-season. A very unique old style 4-3 type of defense with some players who aren't quite household names that do fit the Belichick way very well. - htoutlaws2012
9
Redskins's DST
This could be one of the best front sevens in football, but the secondary is a glaring weakness.
I hope to take this one in our league
Why is this defense not ranked higher on a lot of boards? Look at the potential talent with this defense. You have 3 studs up front Da'Ron Payne, Jonathan Allen, and an improved Matt Ioannidis. You got a beat up linebacking core led by Ryan Kerrigan leading the way. An intriguing secondary that could also blow up if they don't coexist well. The special teams could be decent I say if there's a sleeper on defense take Redskins if nothing else looks favorable. - htoutlaws2012
10
Steelers's DST
Just imagine if Ryan Shazier comes back. - 2storm
The Contenders
11
Texans's DST
Houston defense is pretty good overall, up front is mostly J.J. Watt swat the way. Followed by a good to great linebacking core led by Jadeveon Clowney (who might enter his last year with the team), and a secondary that shows some weakness, but has upside with some of the players they acquired.In terms of special teams ability I don't expect them to return them for touchdowns but how much can they get down each drive? - htoutlaws2012
12
Titans's DST
Definitely has the upside talent on defense for sure, problem was that secondary ended up collapsing early on last season. Maybe they turn it around, and actually look like the defense they should be on paper when everybody's healthy. Your giving some hope to support Jurrell Casey pairing him with Jeffery Simmons (will we ever see him play this coming season? ). You got a nice young linebacking core led by Wesley Woodyard, and again it all comes down to if that secondary can bounce back from inconsistency. - htoutlaws2012
13 Ravens's DST
14
Broncos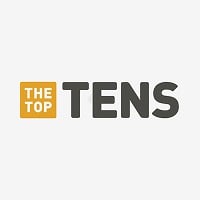 The Denver Broncos are an American football team based in Denver, Colorado. The Broncos compete in the National Football League as a member club of the league's American Football Conference West division.
Gonna be sick
15
Jets's DST
I'm not sure about that one to be quite honest, they lost one of their better kick/punt returners. Plus even with C.J. Mosley acquired I feel like this defense is taking a slow step backwards even with what's been seen. - htoutlaws2012
Go jets