Best PSD to Joomla Service Providers
Alex199
The popularity of Joomla! as a successful CMS is visible by its large community of users and developers. People use it as a website, community portal, social networking site, online magazine and in various other forms. In other words it is a CMS which is fit to everyone's need.
But in order to get a swiftly working Joomla! powered website it need to be integrated successfully with the web pages. And PSD to Joomla is one such important phase of this whole operation. If you know designing well enough that you can convert PSD into xhtml/css, then you just need to integrate the template with your Joomla!
But if whole designing thing is alien to you then you better let the experts handle it. Below are the names of few companies who provide PSD to Joomla services and they have earned a reputation in the industry by their sheer labor and quality work.
The Top Ten
1
CSS Chopper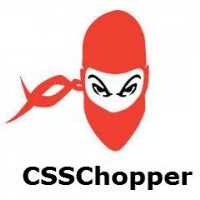 Established in 2009, CSSChopper is a recognized web development company that has successfully served in over 90+countries so far. Backed by a team of 228 odd developers, the company proudly boasts a huge clientele that includes major brands and companies. The ardent developers employed by this company ...read more.
It was a long time that I was looking for a suitable service provider to get my PSD to Joomla conversion completed. I found CSS Chopper via web and ordered my project. It was really surprising for me that they proved to be awesome in all terms including cost, efficiency and accurate project delivery.
It was good experience working with CSS Chopper. They provided the best PSD services for my Joomla based project. The team of expert developers completed my project within set time frame. I am planning to start another project with them. They are nice to work with!
I had a great experience to work with CSSChopper. The most surprising thing for me was to get affordable, quality-rich and secure PSD to Joomla conversion service as per my specific requirements. And, I am quite satisfied by their excellent job.
This so good for ME (RICKY)
4 Comments
Visit Website
2
Sparx IT Solutions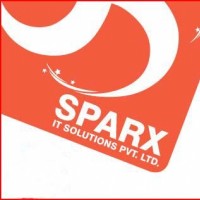 Sparx IT Solutions is a web & app development company that creates user-centric websites. Designing apps that could easily engage the audiences is one among the several profiles of the company. The company has a dedicated team of professionals as a result of which it successfully delivers projects within ...read more.
Best PSD to Joomla service provider.
"Great client services" are the three words that can define the work culture of Sparx IT Solutions. The company is excellent to contact for PSD to Joomla conversion services. I had a great experience working with skilled professionals for my PSD to Joomla conversion requirements.
Sparx IT Solutions has been gaining the limelight as one of the best PSD to Joomla conversion service provider of the present times.
Visit Website
3
XhtmlChamps
Xhtmlchamps are amazing... I have been with them from past 2 years. I really love to work with them again and again. I am also happy for SEO and Social Media services for my website..
We have 5 years experience with XHTML CHAMPS. They have done excellent job.
XHTMLChamps are great both the team and the boss. I was very happy with the service and final completed work - We have just started another project with them also and I am very confident that this will also be 100% perfect.
It was amazing working with XHTMLchamps.com, I love to work with them again. - Deepak123
24 Comments
Visit Website
4
HireWebDeveloper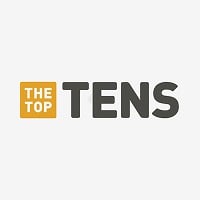 HireWebDeveloper is a recognized web development company known prestigiously for delivering exclusive, reliable and affordable web and app development solutions. Being equipped with world class development solutions, the company also participates in providing web app developers who are meticulously ...read more.
Best option if you are looking for Joomla Development company. - Myra1
HireWebDeveloper is one of the best company for psd to joomla conversion services. - nola
5
PSDtoANY
Very poor support... I lost my client due to their un-professionalism.
We have worked with psdtoany for many open source development like joomla, wordpress, magento, opencart projects, they always gave best service at best price...
We have used PSDtoANY Joomla Service Many times, its FAST and Reliable.. We surely recommend PSDtoANY for joomla and Wordpdress development..
6 XhtmlJunction
7
Convert2Xhtml
Cool service. Fast and reliable
8
Joomladevs
They are just incredible, best service providers ever for Joomla.
Just one word "Awesome" is the best way to describe the Joomla services provided by Joomladevs team. I contacted several companies but most of them told it's not possible to implement with Joomla but Joomladevs guys made it possible for me. Thank you Joomladevs again! Highly Recommended Service provide!
Very fast and reliable PSD to Joomla service provider. Very professional and quality services. Highly recommended!
I would like to say amazing! I am really surprise when I see, they completed the job within 24 hours and without a single mistake. Awesome! Highly recommended PSD to Joomla service provider. Fast communication is a plus point.
45 Comments
9
ValueCoders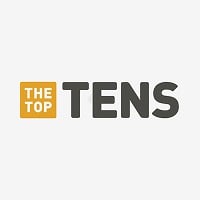 They're an Indian software development company focused on just one thing - offshore software development services. 13+ years in business & 450+ developers strong, they have worked with startups, software product development companies, digital agencies and enterprises to help simplify their IT outsourcing ...read more.
Best and reliable IT outsourcing company
10 WebKul
The Contenders
11
PixelCrayons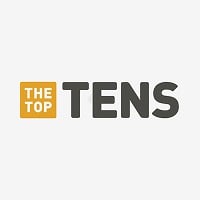 It was a great experience working with PixelCrayons, I'm looking forward to working with them again.

Highly Recommended!
I would say, 'Pixelcrayons is Best for those who look for good quality at affordable prices'.
They should be at the first place here. Great IT consulting company, I must say.
The same is with this company, look at the messages here... They all has been posted by their own SEO executives. Can anyone or the-top-tens.com staff will tell me how you are selecting the top 10 list?
4 Comments
12
Iflexion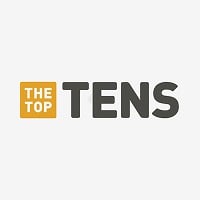 Established in 1999, Iflexion is a global IT solutions company with 400+ employees. Iflexion serves clients from SMBs to Fortune 500 companies in more than 30 countries worldwide. Iflexion has solid experience delivering advanced web & mobile solutions in different areas like web & enterprise ...read more.
13
Email Chopper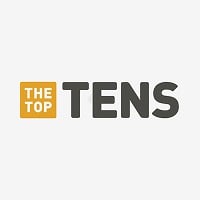 EmailChopper is a renowned name in the realm of email template designing services that offers result-driven services. The company is having 8 years of experience in designing email templates and newsletters as well for the clients in the global arena. With extensive years of professional services, the ...read more.
14
MarkupBox
My Joomla website component facing problems from a long time and one of my friend suggest me to take Markupbox's services and after taking their maintenance services my website is working fine currently. I must say thanks to MarkupBox team. : Roosevelt
A complete web and android application development company. Develop sites in Joomla, WordPress or Magento. Convert your PSD to HTML, Joomla, WordPress, Magento, osCommerce. SEO along with Bootstrap is also among the main services given by the company
Fantastic Work.I hired them for my B2B portal development work.They did really well and delivered BANG on time. I would love to work with them again. - Markspencer
Markupbox is highly recommended for those who are looking for psd to joomla service, the community is very well versed in all aptitudes with the good customer service.
15 PSDGator
16 US Joomla Force
17
Markupcloud
Well! Seeing the fact that there are many PSD to Joomla service provider, but I have taken services from Markupcloud and they are best in their work.
Joomla conversion was something I was skeptical to outsource, but they did awe inspiring work and delivered the project on time.
Their wordpress customization is really impressive
Great work developers. Thanks and have a great future!
33 Comments
18
Wordsuccor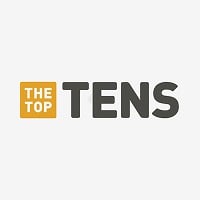 Established in 2010, WordSuccor Ltd. is a well-known WordPress Development Company. Being a trusted name in the world of website and web development, we are committed to rendering exceptional services in across the globe. Our passionate and determined developers make it possible for us to carry WordPress ...read more.
I love Wordsuccor for optimal quality and timely delivery. Thank you so much for the incredible WordPress services, I really liked it a lot. Great job!
Such a talented team of developers. They are experts of Wordpress!
A smart and experienced group of developers! Highly recommended!
One of the Best Development Company around! Highly recommended!
4 Comments
19 HTMLSliceMate.com
20 cmsXpert
21
OSSMedia
OSSMedia a leading open source web development company that provide high quality PSD to Joomla development services. For more details about our services visit us today.
Visit OSSMedia For Best PSD to Joomla Services
22
Joomstax Ltd.
Joomstax Ltd. is really a professional Joomla development company, I must say thanks to all Joomstax team.
My Joomla website component facing problems from a long time and one of my friend suggest me to take Joomstax services and after taking Joomstax maintenance services my website working fine. I must say thanks to Joomstax development team.
Thanks to complete my Joomla website within assign time.
Joomla portal developed by Joomstax has been outstanding. Now, I'm able to run my online business in a hassle-free way. Thanks a lot!
11 Comments
23
Alian Software
Outstanding work by joomla veterans of Alian Software...
Always surpassed my expectations...

Thank you Alian Software..
24 ChilliApple
25
Bhavya Soft
All type of Joomla services from PSD to Joomla Template Building, Custom Component, Module, Plugin Development Services.
26 HTMLSliceMate
27
Only PSD 2 HTML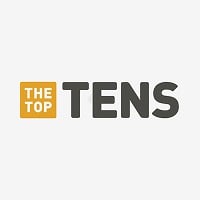 Only PSD 2 HTML is a fast growing IT company proffers excellent quality services for PSD to HTML conversion. We have coding professionals with efficiency to convert any types of PSD designs into HTML files with full functionality. We offer quality services to convert PSD into cross-browser compatible ...read more.
28
DesignSkulls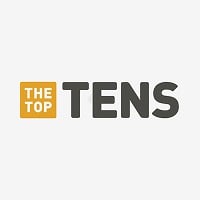 29
Joompros
Excellent PSD to Joomla conversion service!
PSD to Joomla Expert
First choice joomla service providers
30
Designs2HTML Ltd.
Designs2HTML is the leading PSD to Joomla theme conversion company with reliable source and dedicated developers.
Working with Designs2HTML is simply amazing. They have a strong team of professionals who do the flawless task of converting PSD to Joomla format. They are fast and efficient. Will definitely work with them again in future.
At Designs2HTML, I received excellent PSD to Joomla services. Their team of dedicated professionals was always ready to provide flawless website design. They fully ensured that my custom Joomla design gets matched with my requirements. Will look forward to work with them again.
We will continue to work with Designs2HTML. They have great technical skills and customer support. Converting our PSD systems to Joomla with them has been a great experience. No complaints so far!
67 Comments
31 Elevated Third
32 Excite Markup
33 Yudiz
34 ChopFactory
35 Rarefly
36
Fast Conversion
Also provide Joomla cms wed development.
37 Joomstax
38
MarkupHQ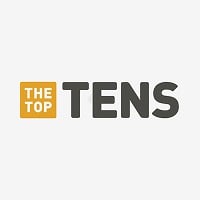 We are well trained to convert your PSD into a wide range of CMS: anything from a simple blogging platform to a complex eCommerce solution. So whether you are looking for PSD to WordPress, PSD to Magento, PSD to Joomla or PSD to Drupal we are here you assist you. We do not just do CMS implementation ...read more.
At MarkupHQ we provide PSD to JOOMLA conversions to create one of the best JOOMLA themes implementation. We are the best CMS service provider with various features - user account registration, RSS-feeds, page layout customization, menu management, etc.
39 Digital Echidna
40 InternetDevels
41 DotcomWeavers
BAdd New Item
Related Lists

Top 10 PSD to Joomla Service Providers for 2017

Best Top Ten PSD to Drupal, Wordpress, Joomla Conversion Service Providers

The Top Ten Joomla SEO Service Provider Company

Top 10 PSD to Wordpress Service Providers

Top 10 PSD to Magento Conversion Service Providers
List Stats
800 votes
41 listings
9 years, 272 days old

Top Remixes (21)

1. Iflexion
2. Digital Echidna
3. InternetDevels

BarbaraSanches
1. XhtmlJunction
2. seoSemanticxhtml
3. Joomlian

katenotley
1. PixelCrayons
2. MarkupBox
3. Joomladevs

veenej
View All 21
Error Reporting
See a factual error in these listings? Report it
here
.