Best PSD to Responsive Development Companies
The Internet offers tremendous scope for growth of businesses; it has come to play a crucial role in enhancement of revenue and being able to reach out to a plethora of target customers. Now as we talk about the ability of the internet to be accessible to a wide range of users, it is important to bear in mind that flexibility of the website is the key aspect of its popularity. In simpler terms, a user could access the internet via his desktop laptop and given today's time and age even his smart phone! Now is your website device friendly?

A Responsive web design (RWD) is that approach which aims at crafting sites to provide an seamless optimal viewing experience to the user—with easy navigation across all mobile devices/platforms. A responsive development company is that which focuses on building a single solid website for all devices without designing multiple sites for different sized devices,without compromise on users viewing ability or his overall experience.

The Top Ten
1
CSS Chopper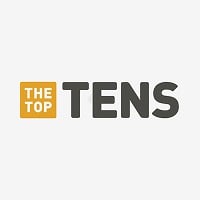 Established in 2009, CSSChopper is a recognized web development company that has successfully served in over 90+countries so far. Backed by a team of 228 odd developers, the company proudly boasts a huge clientele that includes major brands and companies. The ardent developers employed by this company ...read more.
PSD to Responsive conversion for my website was turned as an easy going process with the efficient team of CSSChopper. I really appreciate their dedication towards quality and to ensure timely delivery. Love to recommend them.
CSSChopper is a perfect choice for PSD to Responsive conversion. They really rejuvenated my business by giving an alluring design to my company's website. It is a delightful feel seeing your boosted traffic and expanded sales.
Visit Website
2
HTML Panda
Are you looking for the best of the best responsive web development company, then you should go for HTMLPanda. This is the company that is competent to bestow you exclusive and standard web design covering every trending requirement including platform-friendly, SEO-oriented as well as W3C validated.
Wonderful company to get desired psd to responsive development solutions at very affordable price. I want to say thanks to HTMLPanda team, who worked outstandingly over my project to make me satisfied.
I really want to thank HTMLPanda for providing such a wonderful services. I am highly impressed with the way they deliver the project before time without any reminder and always ready to give their assistance in any doubts regarding project. thanks guys for such a wonderful assistance. - imaamya
I raelly love the way they deliver the project before time without any reminder and always ready to give their assistance in any doubts regarding project. I really want to thank HTMLPanda for providing such a wonderful services. - imaamya
3
XHTML Champs
The team of experts at XHTML Champs comprises highly creative and talented people and it is evident in our website done by them
The major advantage of the experts at XHTML Champs is that they have clients from all over the world and hence they got a vast exposure to different styles and trends prevailing at different parts of the world. This factor helped them a lot in creating a masterpiece website for us. - mattscoble
XHTML Champs are excellent.. - marktaylor
It is just like working with our in-house web developers even when we have outsourced the work to XHTML Champs. There was no communication gap that gave arises to confusions
Visit Website
4
Sparx IT Solutions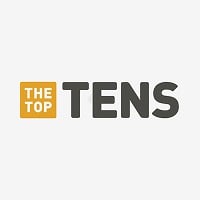 Sparx IT Solutions is a web & app development company that creates user-centric websites. Designing apps that could easily engage the audiences is one among the several profiles of the company. The company has a dedicated team of professionals as a result of which it successfully delivers projects within ...read more.
5
Email Chopper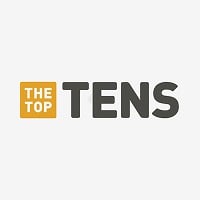 EmailChopper is a renowned name in the realm of email template designing services that offers result-driven services. The company is having 8 years of experience in designing email templates and newsletters as well for the clients in the global arena. With extensive years of professional services, the ...read more.
No company could match up to the responsive email template designing skills of Email Chopper. I recently contacted the company for the same services and it was great to get the results as per my specifications. I am pleased with the client-centric services that were offered to me by expert team of Email Chopper.
6 Pixeden
7 HTMLSliceMate
8
xhtmlcrab
I have been working with this company since two years. This guys are awesome. Time to time delivery and good quality of works
9 Psdslicer
10 Wordpress Maker
The Contenders
11 PSD To Manythings
12
Iflexion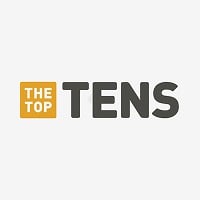 Established in 1999, Iflexion is a global IT solutions company with 400+ employees. Iflexion serves clients from SMBs to Fortune 500 companies in more than 30 countries worldwide. Iflexion has solid experience delivering advanced web & mobile solutions in different areas like web & enterprise ...read more.
13 PSD to Any
14 Xhtmlchop
15
DesignSkulls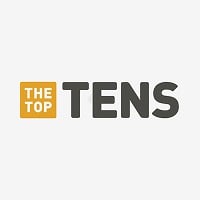 16
Responsive Dad
I tried their service few times. Excellent code. Timely delivery
Excellent service. Quality Code
Good service. Fast delivery
Very nice coders, They did exactly what I needed on time.
17
WordPrax Ltd.
WordPrax is deploy with young and enthusiastic professionals that work towards providing best solutions and techniques through technology platforms. Operating in market for more than 5 years, this company has delivered many successful projects to their clients.
It is an awesome and fruitful experience with wordprax ltd. They made my website very attractive I could ever wish to had. Now, my website is getting more visitors. I must say this company rocks in world of Wordpress competitive market.
What an experience with you guys. Great work!
Wish you all good luck!
Thanks for deliver best PSD to WordPress themes in an affordable range.

All the Best!
18 Dreamsoft Infotech
19
Only PSD 2 HTML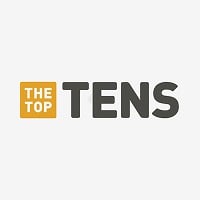 Only PSD 2 HTML is a fast growing IT company proffers excellent quality services for PSD to HTML conversion. We have coding professionals with efficiency to convert any types of PSD designs into HTML files with full functionality. We offer quality services to convert PSD into cross-browser compatible ...read more.
20
PHPDevelopmentServices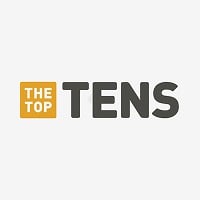 Positioned in Delaware, USA, PHPDevelopmentServices is a trusted name offering a comprehensive range of web development solutions. Since its inception in the year 2012 , the company has successfully completed 2100 projects with 1601 happy clients around 80+ countries. With a support of sophisticated ...read more.
Are you looking for Responsive Web Development Companies? PHPDevelopmentServices is USA based trusted web development company that serves world class web development services.
21
PixelCrayons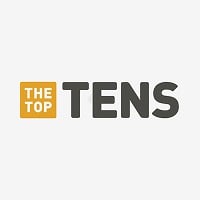 22
MarkupBox
I must say that MarkupBox is a worthy Service Provider if you are looking for any Markup services.
Hiring MarkupBox was fantastic and fruitful experience. They really did well and made my website appealing for every picture corner.Now I am getting more users to my site. MarkupBox really rocks for all Mark up services. - Goldy
23 Rarefly
24 Pixint
25 ChilliApple
26
Designs2HTML Ltd
What a great treat to a client, that's what I sees in a time period of my CLARA Web Project.
I will probably say that Designs2HTMl Ltd are a real worthy Service Provider if you are looking for Responsive Development Companies.
Really want to say that a Wao Service provider is Designs2HTML Ltd. for a Responsive Design Complexion.
Great experience with this company and his team members. Design2HTML is the best company in psd services provider.
27
Wordsuccor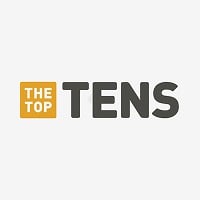 Established in 2010, WordSuccor Ltd. is a well-known WordPress Development Company. Being a trusted name in the world of website and web development, we are committed to rendering exceptional services in across the globe. Our passionate and determined developers make it possible for us to carry WordPress ...read more.
I love Wordsuccor for optimal quality and timely delivery. Thank you so much for the incredible PSd to WordPress services, I really liked it a lot. Great job!
I love Wordsuccor for optimal quality and timely delivery. Thank you so much for the incredible WordPress services, I really liked it a lot. Great job! - emilyjohns
Nice guys.! Very professional and clear communication and code quality as expected. highly recommended.
28
Markupcloud Ltd
Best PSD to Responsive wordpress theme conversion company.
Got pixel perfect & full responsive theme. great work.
What I say is just that they are among the true service providers of PSD to responsive HTML development with magnificent role capacity and strategies. Even though so many companies do not disclose their working structure but they do just to satisfy their clients in every condition.
If I have to give a rating and marks to all of these companies then I would rate Markupcloud Ltd as the top rated and perfect one. In terms of marks they do not need the recognition to prove because they have shown their potential through genuine work. Thanks for satisfying us.
29 Alian Software
30
HireWebDeveloper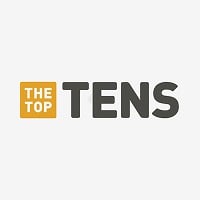 HireWebDeveloper is a recognized web development company known prestigiously for delivering exclusive, reliable and affordable web and app development solutions. Being equipped with world class development solutions, the company also participates in providing web app developers who are meticulously ...read more.
31 Netlings
32
MarkupHQ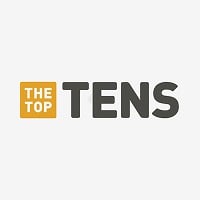 We are well trained to convert your PSD into a wide range of CMS: anything from a simple blogging platform to a complex eCommerce solution. So whether you are looking for PSD to WordPress, PSD to Magento, PSD to Joomla or PSD to Drupal we are here you assist you. We do not just do CMS implementation ...read more.
BAdd New Item