Top 10 Most Psychedelic Neo-Psychedelia Bands
Neo-Psychedelia is many a term for any psychedelic music from the late 70s or early 80s to now. So, in other words, any psychedelic bands formed after the early 70s. Let's begin.
The Top Ten
1
Tame Impala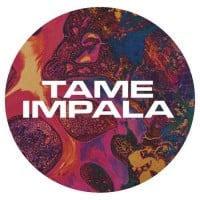 Tame Impala is an Australian psychedelic rock band founded by Kevin Parker in 2007. The group began as a home recording project for Parker, who writes, records, performs, and produces the music.
I'd say this band is definitely the most Psychedelic Modern Psych band. They basically bring the psychedelic era into the future, and they do it very well. They even managed to make disco somewhat psychedelic, in their latest album "Currents".
2
The Black Angels
They are almost as Psychedelic as Tame Impala, but not quite.
3
King Gizzard & the Lizard Wizard
It seems that this band gets more psychedelic as their career progresses. Their first 2 albums are not very psychedelic, sure they may have had some hints of the psychedelia, in those albums, but they were more Garage/Indie Rock in those albums, more than anything else. However, they started getting psychedelic in their 3rd album in 2013. Ever since then they have just gotten more and more psychedelic since then.Their 2016 album, and all 5 of their albums from last year as of wringing this (2017), are all very psychedelic. They even have elements of Progressive Rock, and Space rock in their music as well, so they also have a unique style as well.
4
The Flaming Lips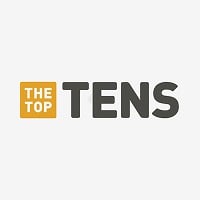 The Flaming Lips are an American rock band formed in 1983 in Oklahoma City, Oklahoma. The group recorded several albums and EPs on an indie label, Restless, in the 1980s and early 1990s.
This band is still very psychedelic but has kinda more became Indie Pop, and Ambient music later on in their career, while still being psych, don't get me wrong, but they have definitely changed their sound. However, their early work, from the late 80s to the 2000s, is very much psychedelic, and they even managed to make one of the best psychedelic concept albums ever made in many people's eyes, in 2002 "Yoshimi Battles The Pink Robots".
5
The Brian Jonestown Massacre
Maybe the greatest band of all time.
This band named themselves after the first Rhythm Guitarists of The Rolling Stones who sadly died in 1969. Interesting naming none the less. This band is psychedelic, but they are really out there, and they do experiment with other experimental, genres of music besides psychedelia as well.
6
The Claypool Lennon Delirium
This band only has one album, and one EP, as of writing this, but they seem to have a promising start as of right now. Their sound kinda reminds me of Tame Impala's early work, with a little more of a dark edge. I have high hopes for this band.
7
Melody's Echo Chamber
Maybe not a band exactly, but this solo artist is very much Psychedelic, She has only released one album as of writing this in 2012, but hopefully she will release more in the near future.
8
Animal Collective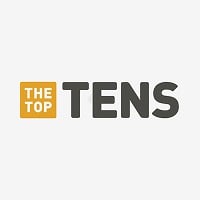 Animal Collective is an American experimental pop band formed in Baltimore, Maryland in 2003. Its members and founders are Avey Tare, Panda Bear, Deakin, and Geologist.
This band has more of an electronic Psychedelic sound but is still very good in their own way. Their work has often been compared to The Beach Boys Later 60s work such as Pet Sounds, and Smily Smile.
9
Loop
Loop was a Psychedelic/Space Rock band from the 80s and early 90s. The band is definitely worth checking out.
10
Slowdive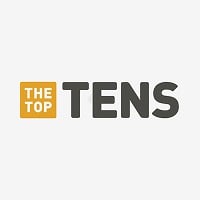 More known as a Dream Pop band, but they are considered Psychedelic by many, including myself. They are also playing at a music festival for Modern Psychedelic artists this year in Austin Texas, called "Levitation".
BAdd New Item
Related Lists

Top Ten Best Neo-Classical Metal Bands

Best Neo Thrash Metal Bands

Top 10 Most Technical Neo-Classical Metal Guitarists

Top 10 Neo Geo Games
List Stats
10 listings
1 year, 265 days old

Error Reporting
See a factual error in these listings? Report it
here
.