Top 10 Punjabi Singers of the 21st Century
The Top Ten
1
Babbu Maan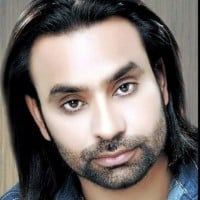 Babbu Maan is a Punjabi singer, songwriter, music director, actor, video director and producer.
Babbu maan is a trendsetter in punjab...
Chita Chadra zypsy kalli
He is Excellent singer of punjabi industry. He is not just only the singer he is our emotion. He has done lot of social works but never disclose them. We are proud to be his fan.
Best singer ever, unlike using fake views, likes comments, subscribers like sidhu moosewala, he is the Most talented and legendary artist in Punjabi Industry.
2
Diljit Dosanjh
He is a great singer, a great actor, and has a great personality. He has beautiful voice. He sung a great songs with deep meanings songs like nanki the veer, main fan bhagat Singh the and other. We are lucky to have a singer like diljit in punjabi singer industry. I loved you I love you and I will always love you diljit. You are the best and one is like you. Because there is only one you out there. God bless you keep it up. Love you
One person whocan handle every field of entertainment is diljit.. Not only singer, top4punjabi movies belongs to this person alone. Whatever he do sets new trends everywhere.. You can find his songs on the top list on itunes chart and also on you tube just after it got released.. His style d'nt need anything to say about.. He is also a perfect anchor.. In punjabi industry most of the artists are his fans. Moreover he is a nice personality. He is running a NGO for poors in punjab named "SAANJH" foundation.. He is the best.. He also have a good deal of haters which dignifies his popularity...
I have a five year old son watches Jatt and Juliet every day thanks to you has it and punjabi and I'm so proud for him to follow because he sings all your songs I have my son getting married next year please is there any way I can contact you soYou can perform at wedding
Diljit Singh Dosanjh, is an Punjabi singer and film actor.
3
Gurdas Maan
Gurdas Maan is everybody's favorite, no can say, I don't like him, he is one of the living legends, he does not need to practice anything, no one can stand on the stage for 3 continue hours and sing, all the other singers cannot sing without practicing may times (period)...
Gurdas Maan is one of the few singers who keep Punjabi culture and language alive. The new singers are shameless and making a big mistake by copying westerners. Copying some other culture isn't doing any positives for Punjab but it is making life worse.
Gurdas Maan is an Punjabi singer, songwriter, choreographer, and actor. He is considered one of the most notable figures in the world of Punjabi music.
He always has some kind of feeling in his songs and that what songs about. he gets along with the motherland India and his respect, songs and speeches are very emotional and well understandable
4
Honey Singh

Hirdesh Singh, known by this professional name, Yo Yo Honey Singh or Honey Singh, is an Indian music producer, Indi-pop singer and film actor.
I love you yo yo honey singh awesome you are a great rapper just love and wish to meet you one day
Your voice is just awesome... I don't have words to describe you because you r just so cool and fabulous.. YO YO HONEY SINGH... Top 1... I just love you
Best rapper ever in the whole universe
He is the best in the world that ever I have seen in my life in my career... Just love him so muchh... He is the best... Just say YO YO HONEY SINGH...
5
Gippy Grewal

Rupinder Singh Grewal, commonly known as Gippy Grewal, is a Punjabi actor, singer-songwriter and film director.
He is not even the best singer in Punjab. As far as India goes, singers like him are no where near the greatness of singers like Kishore Kumar, Mohammed Rafi, Kumar Sanu. Those are the real singers.
He represents punjab and will always remain on top. He is not an artificially made singer like new comers. Even diljit and amrinder are not more than a child before him.
I think he is very cute and the best singer and actor in the universe. I'm also really excited that he his coming to Virginia for a Punjabi mela!
He is so. good singer I love his every song from 1st song to last song he is also a good actor his acting was superb
6
Amrinder Gill
I love his voice very much. He is the of all. He is the fast and last singer that I like
Amrinder Gill is the best singer and Actor. He has beautiful voice. He sung a great songs with deep meanings.

Amrinder Gill is the best best personality of punjabi industry

I love his songs. He is my favourite singer.
He is truly mesmerizing...All his songs are so much amazing that bounds anyone to listen the entire series...extraordinarily talented...

All the best and thanks for such awesome songs...You are superstar
He has such a melodious voice, lovely personality. His sogs are heart touching. He is the voice of nation. He is best ever and ever. I love his voice
7
Sharry Mann
His voice is different from others, his words actually have meaning in his heart touching songs
He is the only present Punjabi singer who knows too write lyrics with a goodd meaning and presents them reaaly nicely in the form
Of song.
He has most beutiful voice that touch our heart
He is so cute n I just love his voice... Awesome singer and lyricist.
8
Imran Khan
Imran Khan is my favorite punjabi singer -songwriter. Why? I will tell you why...

It's very simple... To release a really good song 3 things are very important : the meaning, the emotions, and an excellent background sound... :) well, I can say that Imran Khan music has it all, in complete package!

He made unbelievable impact with his first album 'Unforgettable" over the Punjabi Music industry with his unusual, unique style acompanied with mind- blowing lyrics
>>>The single "Satisfya" an extremely good song with completely different genre from his previous album - Win the best Urban Asian single #fact. He keeps on surprising us how creative and talented he can be with his new music And of course That's exactly the reason what makes Imran Khan the Best Punjabi Singer of this century...
Imran Khan takes time between his songs so they can rock the industry. He releases songs to remind the industry that he is the king, and releases raps pertaining to the fact that singers are copying him. His latest track know as 'Hattrick', is a masterpiece associated with the best beat around! Imran Khan uses time to his advantage and uses it to release great tracks so he can reaming as the King of Punjabi Music! Imran Khan is truly the best Punjabi singer and rapper.
No one has been better than Imran Khan. He only has 2 albums. The albums are Unforgettable, which stands for its name. Then Satisfya, which satisfies every one that he is the best singer. No one will go above Imran Khan. Just imagine his next album that he is working on. That album is going to be the best album. No singer showed this much success with two albums, as much as Imran Khan.
He makes me proud that my grandparents are Pakistani. I love his music! Amplifier and Bewafa- both songs are the best! He's the best singer ever, soon he'll be number 1! He deserves it! He has natural talent- his voice is a rare gift.
9
Panjabi MC
He's a global icon and most popular punjabi artist worldwide. and still is the bestselling worldwide
Everyone has heard Panjabi MC's music. He's the most iconic Punjabi artist of this century. "Mundiyan to Bachke Raween"
Ehh kehra singer aa?
My Siddharth Khurana sir mai bhi singer bna chahta hoo sir phone no 6391798121 mai achha singer hoo singer sir mai hogya to aap ka naam rosan kardu ga sir
10
Harbhajan Maan
His voice is like melody. He is the only singer in today's time who promote our punjabi culture, so may God bless him.
Amazing singer and actor and you can watch his films with the whole family
I think he is the best ever singer,actor who lifted the punjabi film & musical industry. We are thankful to you SIR.
Harbhajan is world best singer..I think
The Contenders
11
Atif Aslam

Muhammad Atif Aslam is a Pakistani singer and film actor. His movie debut was the 2011 social drama Bol.
I love you atif aslam u r so good and very awesome singer your voice is so col and heart touching.. I love you so much
He owns best voice which wins hearts of audience and brings them in the world of imaginary love.
I love your voice atif your songs are so damn good to listen I really love it
Atif aslam is great singer he is fantastic all genres rock pop sufi great singer
12
Satinder Sartaaj
His legend his song lyrics singing style compo everything is brilliant. I love his voice pure Punjabi Singh his top on this list
Great soul great thoughts great mind great music great voice devoid of filth and pure like nectar
Satinderpal satrap is a great singer. He has a beautiful voice. People love to hear his sweet voice. Gog bless him
He is a great singer. Has an amazing voice. Every time I listen to him, my heart melts!
13
Sidhu Moosewala

Sidhu moose Walla is legend in his decade.
Sidhu breaks all records and those recodes made by sidhu no one can break him.
In up coming years no one can standing with sidhu moose walla and sidhu moose walla is only one singer who can standing on top in up coming 2 to 3 years.
Sidhu has changed the punjabi music scene in just three years. People can fight, argue but no one is better than him. He is GOAT. His sings like Dhakka, So high, Tibeyan da Putt, Bambiha bole, Sohne Lagde are chart toppers. No one in Punjabi industry is better than him. Period.
It is a great reason behind that why I should choose to vote sidhu moose wala . I think It should be a great reason Because I am belong to sikh religion And He also cares for sikhism and also from sikh riligion
Sidhu Moose Wala is most famous and best singer in world, Since he collabed with Mist RS & Steflon Don in 47 Song, Drake also followed Sidhu Moose Wala on Instagram.
14
Garry Sandhu
He is a best Punjabi singer now days and he is great human being as well.. He should move to first place I don't know why you give him 9th palace.. Full support from end bro..keep it up..keep entertain us with your magical voice..
Garry Sandhu is an award-winning Punjabi singer currently active in the Bhangra scene.
I don't think garry sandhu is the best I just think he's th best out of these selections
Garry sandhu is rilly a gd singer... He deserves to be at 1st position bcs after deported from uk he nevered loose his confidence and then again became a world wide hit after his remarkable hard work... God bless him
15
Kamal Heer
Kamaljeet Singh Heer aka Kamal Heer is a Punjabi musician.
Best singer ever.
My favorite
Hez a awesome singer... <3 loves hiS songs
16
Jassi Gill
He is the best person Best singer Best actor and artist. There is a such magical melody in his voice that wins the heart of his fans. He is like a Big brother for me. I love the way he respect his work and his passion and love the way he owe respect to the instruments and owe on stage before star his performance on stage.such great artist and down to earth person. Love you Jassie Gill Bro
Love you Jassi sir. I am your biggest fan. I love your all songs specially yaar Jatt de and Jodi Teri meri. You should be in number 1. You are the heartbeat of Punjabi music. You are very humble and honest. You are the only reason why I started listening Punjabi music.
Classy artist with beautiful voice. He is not only good on screen, but he is an equaly good artist on stage and in real life. Very honest and humble. Beautiful voice. Deep lyrics, fun attitude, and honest heart! Love you Jassi!
As far as I am concerned with punjabi singing I regard him as the best punjabi singer I have ever heard. I know each and every punjabi singer but he is the best. I wish he becomes the number 1 in this and every list because he is worth it.
17
Bilal Saeed
He is the most best singer in the world his song 12 sall really touch the heart
Bilal Saeed is the best singer than other singers, some of the mentioned above. He is the best singer with heart touching voice.
He is lyricist, composer, singer & producer. Many opportunity in one person. His songs very touchful of heart. That's I like bilal saeed.
Bilal saeed is super singer my name also bilal and my voice also like bilal saeed
18
Guru Randhawa

Guru randhawa is a very good singer and I love him very much I loved his all songs from the deep heart I loved him I am the biggest fan of him and he is a very much good singer and songwriter. And many blessings from me and try to make your songs very much best. Thank you.
I love you Guru Randhawa I listen your every song and my heart says this is the best song of the world hey guy you are the best and you are the one who have so much chances to reach the goal you want.

Your biggest fan
Inaya Ahmed
Love you so much
You are my favourite singers earlier I don't have listened your songs but one day my classmate Riya has told me that he is her favourite singer and when I have listened your songs I gone mad.
I am big fan of guru randhava. Guru is a best indian singer. And it also a good actor. He is a very handsome singer of india. His songs and background are excellent. God bless yo sir!
Sir you are my first and last singer.
I LOVE YOU SIR (GURU RANDHAVA) I love you tooo much!
19
Jazzy B
The undisputed king of Punjabi music his fame counts for itself. Anywhere you go everyone knows about Jazzy B. Can that be said about any other singer
He is the trendsetter the game changer in punjabi music industry! He make punjabi music popular at international level
Jazzy b is number 1 singer he is world' famous better than others honey gippy diljeet garry
Great greater greatest singer of 21st century
20
Sukshinder Shinda
Best on melody
Down to earth 🌍 personality
21
Bohemia
I was expecting him at 1st spot... I think so different den others
Number I rapper I don't how they set him on 19 number he is number one you know
Best from honey singh bohemia is the best rapper
Awesome rapper with such bass voice great bro
22
Ammy Virk
He is the best singer in punjab, he is superb. He should be number 1 singer
His voice is superb... Just need good lyrics and he is the ammy...
The king singer of Punjab...he is awesome...should be at the top position
His voice is amazing! He doesn't deserve to be at 20! It should be on 4!
23
Sippy Gill
Sippy is very good singer and actor I like sippy gill'$ hobbies like pets etc. I likesippy songs very much sippy gill village is rauli and sippy is very simple person. sippy is very frank with every one
No words for sippy I think he is2nd babbu maan in punjabi Industry... mind blowing, outstanding
"Sippy Gill" is best singer in the world
Great voice and great personality
24
Miss Pooja
I like your song
I like your song very much
Very good singing miss pooja. Punjab ki super star.
She is much talented
25
Kulbir Jhinjer
Best jatt punjabi singer.. Rocked the Punjabi singing only in one album.. He will be the topmost Punjabi singer in future carry on bro..
One of the singers you could listen anytime to. Most Soulful voice in the industry.
One of the singers you could listen anytime to. Most Soulful voice in the industry.
He is best singer with great and energetic songs.
PSearch List