Top 10 Punjabi Singers of All Time
We have seen a huge evolution in today's Punjabi music industry, where we can see that the major part of the industry is filled with some young big shots as well as some imposters. Well, what is your favorite all time Punjabi singer?

1 Babbu Maan

Babbu maan is best. He writes his own lyrics. He is the only singer who takes stand for the truth. He has the guts to speak truth.

Babbu Mann is Best. He is own writer of his lyrics, He sings all time HITS

Babbu Maan is the best ever in history of Punjabi music industry. He is the only singer who has the courage to speak truth. He always present real picture of rural Punjab.

Ustaad Babbu Maan... is a totally different personality altogether. He doesn't sing to earn money, it's his inborn talent. He's a great social worker, and has contributed a lot for rural development, even he doesn't take fees when singing at a wedding and sometimes he donate huge amount if the family is economically weak. He can't be compared to other modern popular singers, because he's a LEGEND forever. The top celebs of today are big fan of ustadji. And lastly, There was none like Babbu Maan, is like Babbu Maan, or ever will be like Babbu Maan.

2 Amrinder Gill

Amrinder gill is best he should be number 1

You are really cool

He is the best and awesome

I think that Amrinder Gill is the best punjabi singer ever. Also when someone starts listen to his songs, than can't stop until they have listened to his whole album.

3 Gippy Grewal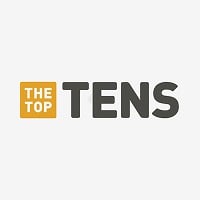 Rupinder Singh Grewal, commonly known as Gippy Grewal, is a Punjabi actor, singer-songwriter and film director.
His all song is super duper hit he is best singer in punjab this time he is most popular in the world
He is the best...no one could compare him with some one else...deserves to be at number 1...not only singer he is a very very talented actor, producer, writer, director...he is an filmy all rounder
Awesome singer. He has good looking personality.i love him. I am fan of gippy. He is a handsome guy. I like him. His voice is so beautiful like him. I want to meet gippy grewal in my life, he is my rockstar and my dream hero. I love you and I like you really. Saini
This list is meaningless, undoubtly GIPPY GREWAL is moet rocking singer of all time
4
Diljit Dosanjh
I think he should be at top superb singer with fantastic voice stupendafantabulous look he is my all time favourite. He deserves no. 1 position amongst all the singers. Keep it up dude I love his each and every song
Best Punjabi singer ever to be born! He struggled to climb the success ladder, and now, he's at the top. All of his songs are very popular and are super hits. I listen to every single Diljit song out there, I also watch all of his movies, and he is superb at acting! Even my white friends sing Jatt Fire Karda! LOVE YOU DILJIT!
Best punjabi singer world has ever get is diljit
Singh is king
No doubt, Diljit dosanjh is not only best Punjabi singer, he is best Punjabi actor too. He is most talented guy who have so many good qualities. Good luck Diljit my bro...
5
Honey Singh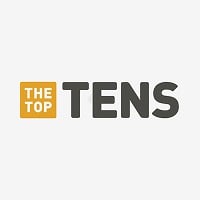 Hirdesh Singh, known by this professional name, Yo Yo Honey Singh or Honey Singh, is an Indian music producer, Indi-pop singer and film actor.
Honey singh is an awesome rapper his style is amazing and I like his dressing sense also. My favourate rap is of yaar bathere. He sings so fast and is best when you watch his song and relate with others please! Vote him, he is awesome
Honey singh should be at top!
Honey Singh is great singer and his styal is different from other
Yeah yo yo honey sngh is the real rap star
6
Gurdas Mann
Gurdas maan is the living legend. His songs are near to god. His voice and stqge performance is best. I salute him and pray for his long life
Gurdass mann is only one of the punjabi music industries. His songs direct touch to heart.
He is the wall of punjabi music... Nothing can be written to describe this personality.. We all know who he is.. And what he capable of doing...
Mann of punjab
7
Jassi Gill
Jassi is really good at what he does! What I love about him is that he is very honest as an artist. He always shows his fans respect. The way he bows on the stage before starting his performance really touches our hearts! I wish you always stay the way you are. May no nothing or no one ever steal your smile! You are one of the best singers and you will go a long way! I love the types of songs you sing and your videos and your movies and your performances and EVERYTHING ELSE! Love Love Love you! You are unique and you are a very special artist! Never change!
My favorite singer is jassi gill
He is cool and the greatest singer that punjabi industry can ever have.. his voice is clear and sensational
Great artist! Jassi's voice quality is beautiful! His voice is like honey! He is so fun at live shows. He brings music videos to life with his great expressions. AND THIS MAN CAN DANCE! He is awesome at bhangra! Very good hearted, humble, sweet, cute, CHARMING, and fun. His personality is just as awesome as his talent. Very Very Very HANDSOME! I want to meet you! I LOVE YOU JASSI!
8
Jazzy B
He is the best Punjabi Singer.. His Lyrics are Superior and are in Pure PUNJABI. Unlike other contemporary Artist Like (Imran Khan)
The best punjabi singer of all time... He is just awesome! - Aamirmalik
He is number 1 he is versatile singer always doing great song pure punjabi singer and awesome
He is the best singer in the world
9
Surjit Bindrakhia
He is the best singer of all time
His voice can be easily recognized amongst thousands. He clearly distinguishes himself from others
He was a good singer
His songs touch the heard.
10
Ammy Virk
He is just the best... No one can beat him.. I just love his songs
Best singer ever
He is my favourite singer in the world
Best singer of the world, personality
The Contenders
11
Kuldip Manak
Best ever, no one will even be close to him as regard punjabi music and singing part from some classical singers. Shame on singers and people who even believe that there is anyone even close. This is not about popularity, its about punjabi singing at its best, not dancing. He was god gifted unique no one singer will deny this. Best duet singer ever Amar Singh Chamkila. The rest are just shadows of the two. Best singer today Master Saleem. I Believe lots of good singers (Hans Raj hans, Sardool) have stop singing or recording because of not making money.
My favourite singer all time my name is kuldeep singh
Simply the greatest voice ever!
The king of punjabi folk.
Nobody can take his place ever.
His voice is the essence punjabi language.
12
Kaur B
You are my favourite kaur b and I like all your songs and I am a fan of u
Need to level up but love your songs
New Songs Fulkari good and best dancing
Kaur b u very smart.
13
Gurdas Maan
His singing is awesome and his every word has a truthful meaning.
Gurna maan was a very good singer he was a so surely. Singer
number 1
Koi elfaj nahi maan sab de sift nu rab kare meri ve umar lag jawe ess rab warge roh nu
14
Garry Sandhu
I like your songs and I love you. You r my rockstar
I like your songs
Garry please back with bang
Best Punjabi singer only after Babbu Maan...
15
Chamkila
Chamkila is on 1st position of all singers
The epitome of punjabi folk, took lyricism to the next level and spoke about many things
He is actually the best because no one can wrote the lyrics as he can
Chamkila 22 is the greatest. He has the highest grossing sales in history of Punjabi music. The popularity he has is cult status
16
Sharry Mann
I like his songs and his voice too.
I like his melodious voice and his high vocal and style of singing like 90's singers and lyrics referring to common people... But I dislike his name sharry...
I like his songs and voice
My favorite singer sharry Mann
17
Harbhajan Maan
He's best romantic singer
Harbhajan good singer. I love maan
No words to tell
Love all your songs and movies
18
Hardy Sandhu
His voice is very sweet
Your song r heart touching and I love you
Very best punjabi singer
Love his songs.
19
Imran Khan
He is just a fab singer he should be at top
Imran khan a very good singer I like it
Easily the best, but over here is Indian dominated because Indians are voting
Only 4 you vote
20
Bohemia
He is already on 1st place on rapper... Performed more than 80 raps... & has sung 1 song named Janne jaana
Great Rapper and now he Has made his Debut as a singer in his Song 'Rooh'

Superb! Voice Amazing
Awesome Rapper..! Pioneer of punjabi rap!
He's the best rapper for yesterday, today, and forever
21
Manmohan Waris
Vere good voice... Nice collection of every song...
He is a nice singer - 634536
Best singer in Punjab down to earth
Waris is number 1 singer in Punjab
22
Debi Makhsoospuri
Best singer best lyricist
Best writer and best sad song singer
Best shayar and singer
All time best
23
Yamla Jatt
All sons list yamla jatt
How could anyone even forget the name of Yamla Jatt when it comes to Punjabi singers?
He is always the best.
Yes he was the best
24
Sukshinder Shinda
He is the music man, he is a singer he is the best music director n last but not the least he is the real LEGEND
He is like a best singer in the world if he works more hard then he can come in top10 or at top5 and his voice is super he is a REAL LEGEND
His songs will always freshen the mind of people, not only punjabies but all over the world
25
Babbal Rai
He is very handsome and has a very good choice when comes to song...also his songs are awesome
His most of the songs were against the over attitude girls
Love his style and personality! His songs are superb and his singing quality is awesome. He is a great example of a true artist. I admire and respect his friendship with Jassi and Prabh. He is definitely a star and artist no one can ever replace. Love you Babbal Rai! Keep up the hard work. Your fans will always support you! :) Always remember that you have touched your fans' hearts and that they will never leave you! All the best!
One of the best vocal in punjab
26
Satinder Sartaj
Satinder sartaj you a very good singer
He is my favourite - harbhajan
He is the best singer in the universe. Love you sir
Satinder is nice singer
27
Guru Randhawa
I like your all songs I just love you you are my rockstar guru is fab singer he really deservs to be on the top
You are the number 1 guru
I think u all are wrong why Guru is not at position 1...he is the best singer of India I. E Punjab also
Excellent singer
28
Roshan Prince
He deserves all the praise he can get. He has very popular songs to his name. He is a very good artist whether it is in the field of singing or acting. He puts in a lot of hard work and it shows. He is a true artist as he is always encouraging young talent. Keep up the hard work! Your fans love you!
He is nice boy and best singer.
He the best singer actor and a performer in punjabi industry
You are a best singer in the world. You are my favorite singer. You are very very good singer. LOVE YOU PRINCE
29
A Kay
A-Kay is very young & talented. He always bring young & Struggling talents in his every song.
He has Fabulous voice & he always tries something new apart from the crowd.
All his songs are super.
His latest released song is Rambo.
Great song ever heard from him... But if yo yo and a kay songs for the same song, then that song might take lead from all the superb songs
Sir you are the best that's I know and I know one day you will become not only punjabi rockstar but Indian rock star
He is younger and will enter top 10 for sure
30
Kulwinder Billa
Billa sir's songs try to remembered that things that sometime happened with us,the lyrics that they used to sung always remain close to that old days memories...I like there work style...so I will always support them for there good work (singing)
Kulwinder billa is good.
His songs is very nice
Great punjabi singer
31
Alam Lohar
Should be on no#. 1
- The Greatest if your honest and know music! dominated Punjabi world singing for 50 years
Alam sahib is king of singers
The Greatest of all!
32
Malkit Singh
His songs can be listen in family.
The Best Ever!
Punjabi industry da rajja
33
Sunny Leone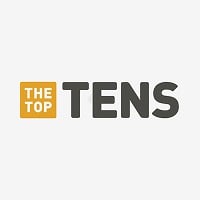 Karenjit Kaur Vohra, better known by her stage name 'Sunny Leone', is a Canadian Bollywood actress and model, and former pornstar. She was born on May 13th, 1981 in Sarnia Ontario, Canada.
Not Punjabi I think
sex bomb
You are the best
Sexy lady
34
Hans Raj Hans
WHY is he missing form the list so long. Who else have capability of his class?
Lovely singer and a great person...
Is the best Punjabi singer.
35
Nusrat Fateh Ali Khan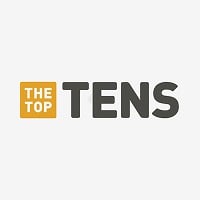 Nusrat Fateh Ali Khan was a Pakistani vocalist, primarily a singer of Qawwali, the devotional music of the Sufis. Widely considered one of the greatest voices ever recorded, he possessed an extraordinary range of vocal abilities and could perform at a high level of intensity for several hours.
He must be on the top. Number one. Whoever made this list does he even know the real meaning of music and singing. Putting vulgar singer Babbu Maan as number 1 and nusrat at this number is just shame and unfair.
The best, The king & The legend
What a biggest joke at this pool. No one can beat Nusrat Fateh Ali Khan when it comes at sufi music. Sad to see he is at the bottom due to his nationality (Pakistani).
How can Nusrat Ji not be at least at the TOP 5!
36
Mankirt Aulakh
Mankirt bai should be at the top of all
You are my best singer
He is the att singer
Your all song is best you my best Singer
37
Reshma
Been a v. good singer.
38
Ninja
He is very good singer I like you
Me and my brother like your all songs and also love you.
His attitude love it
He is a very good singer
39
Bilal Saeed
He is a very very awesome singer..
He is best singer song song for is love
I Love You Bilal Saeed You Are Best. You Should be On The Top
Bilal Saeed You Are King You Are Best Love Ya
40
Kaler Kanth
He deserves to be in the list of the top singers of this generation. He has sung some of the most meaningful and deepest songs. His voice is of course a talent of its own. Keep up the hard work! Your fans love you!
He is fantastic and honest singer
He is my best singer.my best song tere bin, pardesh, I thing many many song I can't forget best of luck thanks
He is best singer of Punjab. His voice is very natural.
41
Miss Pooja
I really hate miss pooja in all Punjabi industry
Your voice is great
I hate miss puja
Bad songs you sing,s
42
Ranjit Bawa
What why I find ranjit bawa so below. He is all time best and great singer I have ever seen. In my point of view he should be on the list of top 10 or top 15 at least.
He is good singer
Now ranjit bawa is best singer in punjabi music indsutries
Damm awesome new age singer
43
Babbu Maan
Babbu maan legend - Karanramgarhia
Babbu mann always att
legend
Ustad ji
44
Sukhe
Very best singer
:-* best singer
Your hairstyle is my favourite...
Your voice is so bad
45
Gagan Kokri
Gagan kokri is the best.
You are the best singer in singing industry. I licen your new song is best. I love you very much.
Nyc singer
Asla ala gana cam lagda all the best for your next song
46
Kulwinder Dhillon
One of an ace singer of all time.. Lyrics at its best
He was good singer
47
Preet Harpal
He is very nice singer
He sings very well
Very good singer
48
Surinder Shinda
You are best singer in the world
You are my favorite singer
Shinda g a great singer
49
Sippy Gill
It is rock singer
My fvrt... Fantastic in singing as well as acting...
Sippy gill is my favourite singer. I love you sippy g
50
Hazara Singh Ramta
Father of real punjabi rap...
I love ❤
PSearch List