NOFX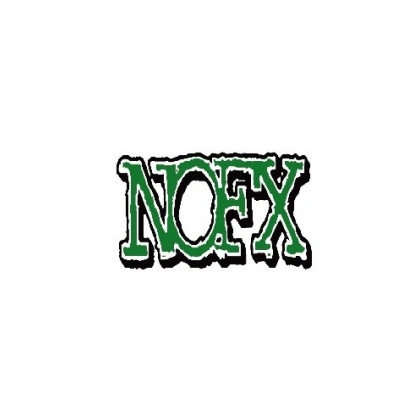 Uploaded by ahmedaser
Info
NOFX are an American punk rock band from Los Angeles, California. The band was formed in 1983 by vocalist/bassist Fat Mike and guitarist Eric Melvin. Drummer Erik Sandin joined NOFX shortly after.
Comments
Top
Popular
Newest
I actually came across a REAL punk band in this list (besides misfits)
NOFX kicks ass by the way
NOFX is the best band on the planet. Punk Rock's not popular so I can't say they are way underrated. I can say I'm their #1 fan. Songs such as Vincent, San Francisco Fat, Total Bummer, Lower, Freedom Like a Shopping Cart, Drop the World, The Longest Line... & many, many more that get overlooked even by so called NOFX fans.
Half of these bands aren't real punk. most are variations of pop. Bands like Bad Religion, NOFX, Social Distortion, Rancid, early Offspring (songs before there 2003 album), The Romones, Sex Pistols, Nirvana, The Clash, Misfits, Bad Brains, and Papa Roach are examples of real Punk. Rise Against can be considered punk. Sum 41 and My Chemical Romace, depends on the song otherwise its pop punk or post hardcore. Blink 182, Simple Plan are Pop Punk. Green Day started off somewhat punk, then when pop punk, and are now alternative. bands like All Time Low, All American Rejects, Good Charlotte are Pop and Alternative
Honestly this is one of the first educated lists I've seen on this site. I was half expecting a ton of bad fueled by ramen bands, but I was thankfully surpris ed. s ure their are plenty of less heard of punk bands that are superior to the rankings on this list (dead milkmen, bad brains and snuff all come to mind) but aside from that this list isn't that bad.

NOFX should still be placed higher
NOFX stays true with their unique punk style, and all of their albums are energetic and fun, while sometimes being politically-charged and serious. Green Day isn't real punk and I don't understand why its #1 on this list. NOFX kicks ass and is great to listen to
NOFX is a great punk band that carries on the tradition of true punk. Great lyrics, and one of my all time favorites. When anybody asks me what punk is about, I dust off my vinyl copy of "The Decline" crank it up, and make them listen to how punk is about politics.
Nofx should be first, Green Day has pretty much more sales than anybody else on the list, but nofx has consistency, they never stray from punk, whereas everyone else has done different styles of music, nofx will always be playing straight punk
I can't even look at this list I see four bands tops that play punk rock music. There is a difference between punk and pop punk. I'll give you a clue; One sucks - mikeford
Problem is that most people don't know about real punk rock... Green day number one? FML! They have like 3 good songs the rest are ok. NOFX should be number one, no doubt!
I love the pop punk bands on here, but this is a punk list, not a pop punk list. NOFX is great. My favorite punk band of all time.
Personally I'm not a big fan of NOFX's music, but what they've done for the punk industry is too amazing to overlook. Fat Mike started Fat Wreck Chords! Enough said - SmileyStudios
I love NOFX, listened them since I was 7, which was a long time ago.. laugh out loud
Most of the other bands listed here are lame. There are many bands listed here that are not even punk, for example Paramore and Fall Out Boy. How is Paramore even above NOFX on Punk bands? It's not a punk band.
Why's "Green Day" at the top of this list? That's pure rubbish, some of you lot obviously wouldn't know punk if it slapped you upside your head. Kids these days...
NOFX # 11. Shhhit whatever no way is Offspring a better band or Green day. Punk is on and off stage its personality its attitude, I'm not saying either band sucks they both rock just not better band. And black flag # 10 come on this is dumb
Nofx is the best. Period. So original and great. They are a breath of fresh air on the world of punk. And by the way, blink 182? New found glory? Not only unpunk, but they suck!
I couldn't stand the thought of Blink 182 (a disgrace to music in general) being above my favorite punk band, NOFX. So there - I'm doing what I can.
NOFX, Rancid, Bad Religion, Ramones, Lawrence Arms, Black Flag, The Clash, Minor Threat, Wire, Distillers, No Use For a Name, Dropkick Murpheys, Misfits, The Cramps, Sex Pistols, The Cramps, The Melvins, Circle Jerks, Operation Ivy, Osker, The Stooges, This is Boston not LA, Social Distortion, Pennywise, Bouncing Soles, Mike Watt... Get the idea?
One of the pioneer bands of the California Skate Punk Scene. Thank God for Fat Mike and his vision in starting Fat Wreck Chords - Parklink
I blame society for NoFX being #16 on this popularity contest bull list!
This list is ridiculous... Cause of thirteen year olds listen to "real" Punk rock like offspring, Green Day etc...
I don't care what bands are punk or not, I just love this band so much!
I couldn't find The Civic Minded Five on this list so I voted for the second best punk band.
NOFX and misfits all the way. Gotta love the Ramones though and Green Day is kick ass too.
They are one of the best selling independent bands of all time. They are one of the best REAL punks bands ever.
The fact that Green Day is number one and NOFX isn't even in top ten disgusts me. - JacksonRauch
Related Lists

Greatest NOFX Songs
Best NOFX Albums
Best Songs From NOFX's Pump Up the Valuum
Best Songs From NOFX's Punk In Drublic
Best Songs From NOFX's War On Errorism