Punk Musicians Who Died Tragically
THC13 I know there's handful more then what's on this list (please feel free to add). But I think that the people's death on this list sent the biggest shockwave through the punk scene.
The Top Ten
1
John Macias (Circle One)
John Macias
? /? /? - May 30 1991


While reading this story keep in mind John Macias was tall, muscular and intimidating. He was the guy that would knock out the bouncers at punk shows who beat on the kids. He normally wasn't violent unless he saw something he felt was unjust. Like a 200 lbs roided out jock bouncer beating a 130lb kid. He was the guy that would break up fights at shows. John was known as a peacekeeper. In his right mind he seemed like a good guy.
On May 30 1991. John was at a restaurant in Santa Monica California eating breakfast when he suddenly started talking at the ceiling. John had psychological problems and had to take meds for it. Turns out he was off his meds and hadn't taken them for awhile. Customers were freaked out so the manager called the police. The police asked him to leave which he did. Before leaving he told the cops, "God will see that you die pig! " and went on his way towards the Santa Monica bridge/pier area. When he got there he ...more - THC13
2
D. Boon (Minutemen)
Dennes Dale Boon
April 1 1958 - December 22 1985

Another "27" club member. While traveling down I-10 in Arizona Boon was lying down in the back of a van when the van's axel broke. The van veered off the road and Boon was ejected out of the van and broke his neck. He died instantly. - THC13
3
Dave Insurgent (Reagan Youth)
David Rubinstein
September 5 1964 - July 3 1993


His girlfriend (Tiffany Bresciani) was the final victim of New York's most notorious serial killer Joel Ripkin. She was hooking to support their drug habit. He was standing around with her when Ripkin picked her up. He watched her drive off with him. When she didn't return, he went to the cops to report her missing. The cops didn't care (cause she was a prostitute and he was a junkie) and told him to get lost. Three days later, on June 28 1993, Ripkin was pulled over by the cops and they found Tiffany's decomposing body in the trunk. His Mother was killed in a car accident around the same time. On July 3 1993 Rubinstein committed suicide by drug overdose. - THC13
4
Sid Vicious (The Sex Pistols)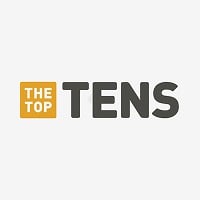 John Beverly, born John Simon Ritchie, later named Sid Vicious, was an English musician, most famous as the bass guitarist of the influential punk rock band the Sex Pistols, and notorious for his arrest for the alleged murder of his girlfriend, Nancy Spungen.
John Simon Ritchie
May 10 1957 - February 2 1979
After Sid posted bail after being arrested for assaulting Patti Smith's brother, Todd Smith, Sid and friends celebrated at a friend's Manhattan apartment. Before he was allowed to post bail he was enforced to do a 55 day detox. That night he had heroine delivered to him. He overdosed and died that night. He was found by his mother the next morning. - THC13
5
Joey Ramone (The Ramones)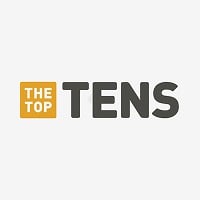 Jeffrey Ross Hyman, professionally known by Joey Ramone, was an American musician and singer-songwriter, lead vocalist of the punk-rock band The Ramones.
Jeffrey Ross Hyman
May 19 1951 - April 15 2001
Died seven years after being diagnosed with lymphoma at New York Presbyterian Hospital. - THC13
6
Darby Crash (Germs)
Jan Paul Beahm
September 26 1958 - December 7 1980
Darby Crash committed suicide by intentional heroine overdose. - THC13
7
Lux Interior (The Cramps)
Erick Lee Purkhiser
October 21 1946 - February 4 2009
Lux died suddenly from an aortic dissection. - THC13
8
Wendy O. Williams (Plasmatics)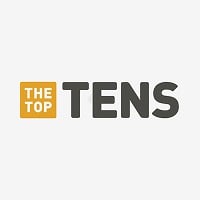 Wendy Orlean Williams, better known as Wendy O. Williams, was an American singer, songwriter and actress.
Wendy Orlean Williams
May 29 1949 - April 6 1998
Williams successfully committed suicide on her third attempt. The first attempt was in 1993 when she hammered a knife in her chest where it lodged in her sternum. Her second attempt was in 1997 when she tried to overdose off ephedrine.
On April 6 1998 Williams walked to a wooded area near her home and took her life with a self-inflicted gunshot.
Regarding her decision to take her own life she wrote in her suicide note:
I don't believe people should take their own lives without deep and thoughtful reflection over a considerable amount of time. I do believe strongly, however, the right to do so is one of most fundamental rights anybody in a free society should have. For me, much of the world makes no sense, but my feelings about what I am doing rings loud and clear to an inner ear where there is no self, only calm. - THC13
9
Dee Dee Ramone (The Ramones)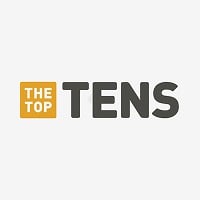 Douglas Glenn Colvin, known professionally as Dee Dee Ramone, was a German-American musician, singer and songwriter best known as founding member, songwriter, bassist and occasional lead vocalist for punk rock band the Ramones.
Douglas Glenn Colvin
September 18 1951 - June 5 2002
Dee Dee was found dead in his Hollywood home by his wife. Cause of death was ruled a heroine overdose. - THC13
10
Pig Champion (Poison Idea)
Thomas Roberts
November 4 1958 - January 31 2006
Roberts died in at his home in Portland Oregon. Cause of death was never disclosed. A few rumors float around about his death but nothing can be confirmed. - THC13
The Contenders
11
Joe Strummer (The Clash)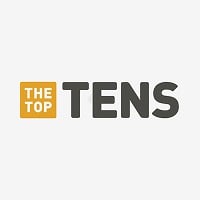 John Graham Mellor, known by his stage name Joe Strummer, was a British musician, singer, actor and songwriter who was the co-founder, lyricist, rhythm guitarist and lead vocalist of the Clash.
BAdd New Item