Best Pop-Punk Bands of 2014
The Top Ten
1
Blink-182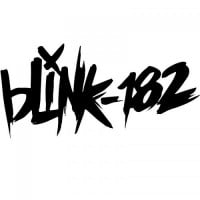 Blink-182 are a pop-punk band formed in 1992. Original lineup were Mark Hoppus (Bass Guitar, Vocals) Tom DeLonge (Guitar, vocals) Scott Raynor (Drums). Raynor was fired from the band in 1998 and replaced by drummer Travis Barker. They got into mainstream after the album "Enema of the State" Tom DeLonge left the band in 2015 and was replaced by Matt Skiba. Tom DeLonge returned in October 2022, bringing the classic line-up back
If this was best pop punk bands if all time they would be in the top 3.
I think for 2014, 6 is a fair spot.
As much as I adore Panic! At the disco, I think Blink-182 should be 2nd!
Blink 182 are amazinnng the just rock travis is one of my favourite drummers
Agreed :) Blink-182 deserves to be #1
2
Green Day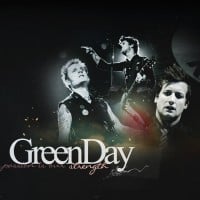 Green Day are an American pop punk/punk rock band formed in East Bay, California in 1987. The members include Billie Joe Armstrong (vocals and guitar), Mike Dirnt (bass), Tré Cool (drums) and Jason White (guitar). Green Day are associated with punk rock, pop punk and alternative rock. Some of their influences include The Ramones, Sex Pistols, NOFX, and Bad Religion. They are best known for their songs like 'Boulevard of Broken Dreams', 'Basket Case' and their 'American Idiot' & 'Dookie' albums. American Idiot sold 6 million copies in the U.S. and won a Grammy Award for "Best Rock Album". Green Day have sold over 75 million records worldwide and have won 5 Grammy Awards. They ...read more.
Sorry Green Day has GOT to be number 2. Great longevity, has been up there since the 90s, and are actually the most popular band in this entire list. Not to mention Green Day hasnt really changed until the 2000, but their change wasnt too big until 21st century breakdown. I love this band and they should be number 2 under blink. All time low is nice but they're at like number 6 or 7 on the list
Green Day... Its songs makes me fly high... Probably one of the best band in the world... Songs like "Boulevard of broken dreams, Wake me up when septembar ends" are Chartbusters
Green Day has been a huge part of the soundtrack to my life since 1994! Got to be #1!
They can't be number one, they gotta be number two blink invented the genre
3
Yellowcard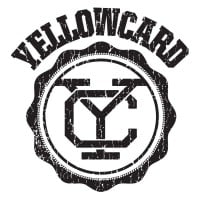 Yellowcard was an American pop-punk band that formed in Jacksonville, Florida, in 1997 and were based in Los Angeles beginning in 2000. The band is well known for its singles "Ocean Avenue", "Only One", and "Lights and Sounds".
4
Fall Out Boy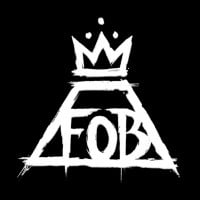 Fall Out Boy is an American pop punk band formed in Wilmette, Illinois, a suburb of Chicago, in 2001. The band consists of vocalist and guitarist Patrick Stump, bassist Pete Wentz, guitarist Joe Trohman, and drummer Andy Hurley.
Love the band the music style and watch big hearo six when it comes out it will have fall out boys new single Immortals but patricks voice is amazeing his distat vocals are perfeact and the pete and joe bass and gituar playing is wonder ful also andys is awaesome with the drums and sorry for all the space my laptop is werid I am not used to useing it
My absolute favorites and always will be!
I love fall out boy. There my favorites
Fob fob fob fob all the way dude!
5
Panic! At the Disco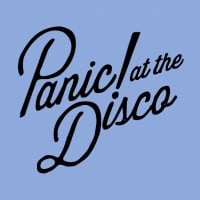 Panic! at the Disco is an American pop rock band from Las Vegas, Nevada, formed in 2004 and featuring the current lineup of vocalist Brendon Urie, accompanied on tour by bassist Dallon Weekes, guitarist Kenneth Harris, and drummer Dan Pawlovich.
They are actually amazing; among my fave bands fall out boy, Green Day, my chemical romance and three days grace!
So much love for these guys right now.
Their songs are catchy.
<3333
They are amazing, Brendon Urie
6
Jimmy Eat World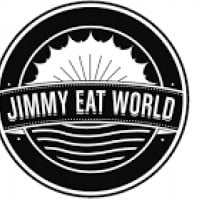 Jimmy Eat World is an American rock band from Mesa, Arizona, that formed in 1993. The band is composed of lead vocalist and guitarist Jim Adkins, guitarist and backing vocalist Tom Linton, bassist Rick Burch and drummer Zach Lind.
7
All Time Low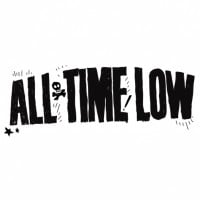 All Time Low is an American pop punk band from Towson, Maryland, a suburb of Baltimore, formed in 2003. The band currently consists of lead vocalist and rhythm guitarist Alex Gaskarth, lead guitarist and backing vocalist Jack Barakat, bassist and backing vocalist Zack Merrick and drummer Rian Dawson. ...read more.
YES they are an awesome band and deserve to be #2 on the list! They work hard, aren't fake, and don't treat their fans like crap..
All time low is amazing! They're perfect honestly.
Amazing songs and concert. overall perfect
All Time Low is Awesome they deserve to be number 1!,
8
Four Year Strong
I saw Four Year Strong recently and they were crazy! I'm so glad that they play a couple of songs off Rise or Die Trying!
There isn't a band out there that is more masterful in m their craft. Very skilled, innovative pop-punk. Refreshing and filled with blood pumping riffs, Four Year String is the best newcomer (2006-present).
9
Good Charlotte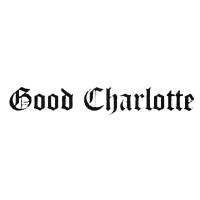 Good Charlotte is an American pop-punk band from Waldorf, Maryland that formed in 1996. Since 1998, the band's constant members have been lead vocalist Joel Madden, lead guitarist and vocalist Benji Madden, bassist Paul Thomas, rhythm guitarist and keyboardist Billy Martin and drummer Dean Butterworth, ...read more.
10
Mayday Parade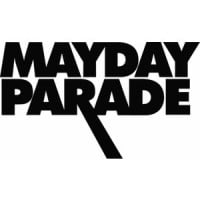 Mayday Parade is an American rock band from Tallahassee, Florida. Their debut EP Tales Told by Dead Friends was released in 2006, and sold over 50,000 copies without any label support.
Mayday Parade is one of the best thing that happened to music.
Mayday parade basically saves my life. going to their concert was the best thing that had ever happend to me
The Contenders
11
5 Seconds of Summer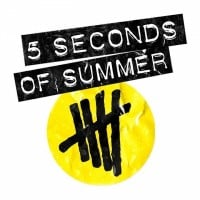 5 Seconds of Summer are an Australian pop-rock band from Sydney, Australia, that formed in 2011. The group were originally YouTube celebrities, posting videos of themselves covering songs from various artists during 2011 and early 2012. They rose to international fame while touring with One Direction ...read more.
They're music has changed my life... They are all unbelievably talented and beautiful! I understand that they might seem a little more pop than pop punk in some of their songs but give them time to find their sound, they've only been together for less than three years and are so young. But seriously they are the best thing you will ever find in this world even if you don't realise it
Saying 5sos is pop punk is like saying Rise Against isn't punk rock. They aren't pop punk. Pop punk is new found glory, taking back Sunday, real friends, the story so far, wonder years etc. not 5sos, attack attack, you me at six, the summer set
These four guys made me realise who I really am. I didn't listen that much too music since I couldn't find the right genre, and I thought rock was strange( I hadn't heard it at that time, all my friends thought it was strange so) when I started listening to them I also started listening too rock bands and now I listen too music all the time. They showed me the real me
I honestly love these guys, I listen to music before I decide whether or not to check out the band themselves. I consider myself a huge pop punk fan, and they definitely are. :-) love these guys!
12
Paramore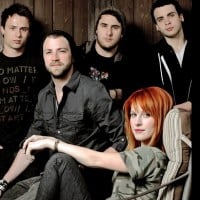 Paramore is an American rock band from Franklin, Tennessee, formed in 2004. The band currently consists of lead vocalist Hayley Williams, guitarist Taylor York, and drummer Zac Farro.
Paramore is my all time favourite band along side one direction and five seconds of summer so I think they well deserve a higher spot who is even jimmy eat world?
They are amazing a favorite. For sure
They should at least be in the top 3
Paramore deserves a higher spot
13
My Chemical Romance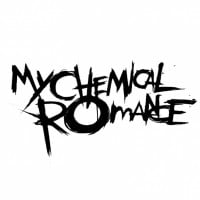 My Chemical Romance was an American rock band from Jersey City, New Jersey, active from 2001 to 2013. For much of their career, the band consisted of lead vocalist Gerard Way, guitarists Ray Toro and Frank Iero, bassist Mikey Way, and drummer Bob Bryar.
They broke up in 2013. Therefor they should not be on this list
Yes My Chemical Romance is amazing
14
Real Friends
Back in day, it was FOB defining pop punk. Now it's with a doubt Real Friends
Real freinds has lyrics that get you through 5 years of hell beat that
Real Friends are awesome as... How tf is 5Sos above these guys?!?!?!
FOB did define pop punk I think they should be 1 cause that's my opion but they have some cool ass sone so why don't you try and lissin closly it could help you through hard time also I'm not trying to be mean if it sounded like it
15
Sum 41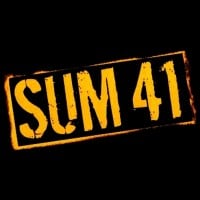 Sum 41 is a Canadian pop-punk band from Ajax, Ontario, Canada. Originally called Kaspir, the band was formed in 1996 and, as of 2015, consists of lead vocalist/rhythm guitarist Deryck Whibley, lead guitarist/backing vocalist Dave Baksh, co-lead guitarist/backing vocalist Tom Thacker, bassist/backing ...read more.
16
Breathe Carolina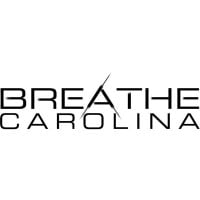 Breathe Carolina is an American electro pop group currently consisting of David Schmitt (vocals, keyboard), Eric Armenta (percussion) and Tommy Coops (guitar, keyboard) that formed in 2007. ...read more.
This band had it ups and downs but they have finally released Savages ( actually it came out in April ) but this album is so great my favorite songs are Chasing Hearts, Sellouts, and Shots Fired.
17
Boys Like Girls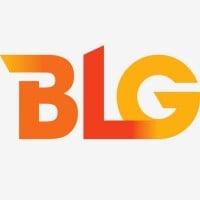 Boys Like Girls is an American pop rock band from Boston, Massachusetts. Formed in 2005, the group gained mainstream recognition when it released its self-titled debut album.
18
The Wonder Years
What the hell is wrong with you people? The wonder years have it all! Great vocals, super creative drumming, great crushing guitar chords, perfect bass lines, amazing break downs, lyrics and riffs. They should definitely be in the top 10
The wonder years should AT LEAST be in the top ten. I mean I like a lot of the top ten bands but I wouldn't call their genre "pop punk"
This band definitely needs to be higher.
19
Simple Plan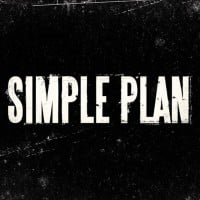 Simple Plan is a French-Canadian pop rock/pop-punk band from Montreal, Quebec. The band has released six albums.
20
New Found Glory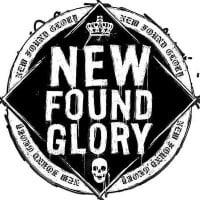 New Found Glory is an American pop punk band that was founded in 1997 in Coral Springs, Florida. The band currently consists of lead vocalist Jordan Pundik, lead guitarist Chad Gilbert, bassist Ian Grushka, and drummer Cyrus Bolooki.
These guys influenced almost all of the bands here, they gotta be at least number 3
21
The Used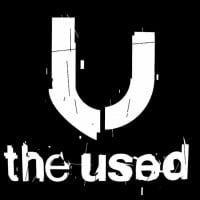 The Used is an American rock band formed in Orem, Utah, in 2001. The group consists of vocalist Bert McCracken, bassist Jeph Howard, drummer Dan Whitesides, and guitarist Joey Bradford.
22
We Are the In Crowd
Really love their songs, especially from their album Weird Kids. Definitely go check them out
23
Neck Deep
They kick ass
So inspirational and way better than paramore
In my opinion they are the equal or even better than the story so far
25 Octane Ok
PSearch List