Top Ten PVP Fighters in Mineplex Freeplay Survival
Chiragisepic
This is only for the server called mineplex freeplay survival.
The Top Ten
1
Vikkstar123HD
You have to say he is really good at pvp.
also, in his videos he wins survival games and etc. - Chiragisepic
2
Skydoesminecraft
He's ok, because he goes insane to kill anything, eg: a zombie.
but he doesn't let anybody knock him out.
When he's about to lose, he goes INSANE and just is a maniac to the attacker. - Chiragisepic
3
1st Guy
Dude, he is the unstoppable person.
He is epic at trolling and griefing.
He can break into serverstore, let alone TDM villa. - Chiragisepic
4
DanTDM
He's got many fans. he is desperate to win in pvp, without practise. - Chiragisepic
5
Ssundee
Trust me, he's good in PvP. Very good...

But I don't think he played in mineplex before...
That's just my opinion. Maybe he did but I didn't know.
6
3rd Guy
As a diamond member in the 6ers, now seveners, He takes job in brewing and enchanting, but he's a bit good at pvp. - Chiragisepic
7
2nd Guy
Was supposed to be constructor/builder, but he fights armies well, unlike 1st Guy. - Chiragisepic
8
TheCyaNideEpic
He isn't that good, but he uses traps to win.
other words, he's good - Chiragisepic
9
Pinksheep
This dude is'nt good in arena fights, but if it's something like skywars, he's good. - Chiragisepic
10
ExplodingTNT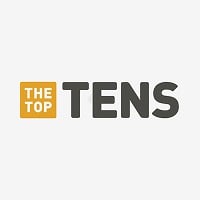 He is very strategical, but he uses bad enchantments. - Chiragisepic
BAdd New Item