Top Queens of the Stone Age Songs
The Contenders: Page 2
21
The Sky is Fallin'

Best song, Heavy guitar with beautiful melody ("Close your eyes and see the sky is falling" part) makes this their best song
22
If I Had a Tail

This song just makes you want to move, all the while feeling a sinister vibe. Love it so much. Powerful Lyrics. "Expensive holes to bury things"
Almost feels like I'm listening to the Rolling Stones' Gimme Shelter. Instrumental brilliance.
Epic intro and details throughout including big thumps and guitar riffs
Are you kidding me? This song deserves to be at the top three
V 3 Comments
23
Mexicola
Had to vote for this, should have been higher. Not sure if it's there best song though.
Coolest bass intro ever written, awesome riff, typical solo and insane lyrics
Just absolutely amazing - the intro is breathtaking
That grimy bass intro is just killer!
24
Smooth Sailing

Great song...love the guitar parts and the lyrics are amazing!
Funky! Awesome iconic riff that I'm surprised hasn't been done before, epic! Homme in falsetto is also welcome!
Awesome song I would put it in their top 5
V 1 Comment
25
Someone's in the Wolf

"No One Knows" is obviously number one, but this song needs to be in the top ten!

If you have not heard this song, you absolutely need to!
26
Auto Pilot

This at #33 and God Is The Sun at #31?! They should be top 5.
A LOT of idiots with bad taste in music..
My best favorite! Can't believe is so low in the list
Super cool tune, mixing the driving quality of their first album with the growing melodic side of Rated R, just a great vibe song
V 3 Comments
27
...Like Clockwork

The title track off the latest and GREATEST album... Homme and company never disappoint and continue to amaze.
This needs to be higher on the list... Seriously.
Such a good song.
Beautiful!
28
Hanging Tree

No one likes this song? I believe this song is one of their best because of the awesome bass and the almost epic kind of feel to it. I think this song deserves to be at the top of this list for sure.
The best song ever
29
You Can't Quit Me, Baby

There needs to be more songs in the top ten from the Queens' first album. Not the least of which is this song. Very catchy.
This song is so intense. It hypnotizes you the whole way through.
Best bass line ever. The live from Over The Years (YouTube it) is, after a decade, still the best thing I've ever heard.
The best
30
The Fun Machine Took a S*** & Died
It would be as popular as song for the deaf and song for the dead if it had a proper release, but they kept losing the track. Must listen, this song is amazing from start to finish!
This song is absolutely amazing. There is no doubt that it is underrated and deserves to be much higher on this list.
Top 5 for sure, would be there if they'd actually released it properly
This song should be top 5 definitely
V 1 Comment
31
Villains of Circumstance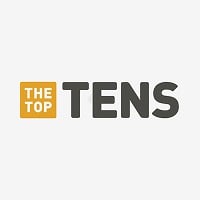 Love this song, one of the best from their new album and one of my all time favourites
32
God is on the Radio

Amazing breakdown and solo with a catchy verse and chorus. A great listen on a great album. It is a very underrated song that should be given more credit.
SO COME BACK ANOTHER DAY -- BEST PAUSE EVER -- AND DO NO WRONG. Amazing soloing on this song.
I know that god is in the radio, checking the station.
#47? No...way!
33
I Sat by the Ocean

The guitar from the start of this song is simply amazing. This and Smooth Sailing (both from their new album) deserve to be in top 10! It doesn't beat No one Knows, 3's and 7s, In my head or Give it All from their previous albums, but they are amazing still
This song easily deserves to be in the top five. in my humble opinion, the best song off of their album, incredibly catchy and reeks of crunchy, melodic, homme-esque riffs. One of the few songs that gets replayed once I hear it.
Best song by far, so emotional and the riff is amazing!
One of my favourites, in my top ten
V 6 Comments
34
I Never Came

So many feels in this song.
This song is truly amazing. The lyrics are so clever and deep. beautifully sang. A piece of fine art.
35
Gonna Leave You

Fab song. Really catchy chorus, smooth guitar melody and nicks vocals on this tune are pretty damn great. It's QotSA surf rock!
36
Kalopsia

A true masterpiece in every way. The song illustrates the duality of life through masterful lyrics and evocative melodies. This theme is mirrored by what amounts to two songs beautifully arranged.
37
This Lullaby

38
Another Love Song

39
Burn the Witch

I love this song. Its simple beat and bluesy guitar make it one of the most relaxing, and somewhat horrifying, tracks they have ever written. This album rocks, check it out
Bloody good song that is very catchy, could listen to it all day.

This and 'No One Knows' go very well together.
Burn the Witch... Burn and Ash to Bones
Burn the Witch... Burn and Ash to Bones (8)
Drum drum... Drum drum
This is criminally low!
If anyone had properly appreciated this, it would be in top 15 by now
40
I Think I Lost My Headache

One of the best Queens' songs In my opinion. It lures you in with really weird and awesome guitar melody, and then the amazing riff kicks in and it's fantastic. Also love the vocals, the slide guitar, the keyboard and the 2 minute brass outro witch still wakes me up in the middle of the bloody night
Weird, and fantastic at the same time!..
PSearch List
Recommended Lists
Related Lists

The Top 10 Best Songs on Queens of the Stone Age's "Villains"

Most Underrated Queens of the Stone Age Songs

Best Songs From Queens of the Stone Age's Songs for the Deaf

Best Songs From Queens of the Stone Age's ... Like Clockwork

The Top 10 Best Songs from Queens of the Stone Age's Songs for the Deaf and Lullabies to Paralyze
List Stats
3,000 votes
84 listings
8 years, 270 days old

Top Remixes (34)

1. I Was a Teenage Hand Model
2. I Appear Missing
3. Go with the Flow

youngblood209

1. First It Giveth
2. In My Head
3. No One Knows

courier28

1. No One Knows
2. Song for the Dead
3. You Think I Ain't Worth a Dollar, but I Feel Like a Millionaire

trev2503
View All 34
Posts
Error Reporting
See a factual error in these listings? Report it
here
.