Top Queens of the Stone Age Songs
The Contenders: Page 3
41
Turnin' on the Screw

Awesome riff, awesome beat, awesome feel, awesome everything! My absolute favorite qotsa song.
42
Do It Again

Way to low should be in top 15 at least!
I would have put this in top 10 easy
Simply deserves first 5
43
Tension Head

Honestly the best song of rated R other than Auto Pilot sounds like it is the roots to Millionaire
44
Tangled Up In Plaid

Song is amazing. Should be way more popular
45
The Evil Has Landed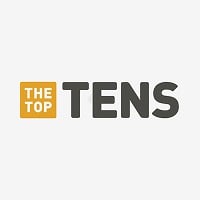 Amazing song from start to finish! The guitar sounds great in it!
Love the guitar in this song flawless
Love the song amazing guitar
The "Black Dog" of Queens of the stone age, dirty, catchy and memorable, not only QOTSA, it's Josh's essence on one song.
46
Never Say Never

What a great choice for a cover song! It felt as if they wrote it, yet when I compare it to Romeo Void's version, it still sounds like a completely distinctive and different song.
Just love everything about this song. But what really caught my attention well of course the lyrics. And is a great song to drive to.
47
Misfit Love

This songs introduction is perfect. then it slowly progresses and has an incredible payoff ending like "my designer", "leg of lamb", and "you would know".
Check out the performance at the Henry Rollins Show. Wicked Tune.
Awesome dance tune with a great feel. Every single instrument compliments the others perfectly. The intro is out of this world. One of QOTSA's best tracks.
V 1 Comment
48
I'm Designer

This song has the perfect balance of an awkward yet catchy riff, and on top of that it has just awesome lyrics. Some say it's not their best song.. Counterproposal: I go home and jerk off.
49
Keep Your Eyes Peeled

What the hell?! 53rd place seriously?! This song is amazing, massively underrated and deserves to be much higher on this list.
50
I Was a Teenage Hand Model

This song is the best of their first album and could be listened to for hours
51
Feet Don't Fail Me

Best riff and chorus of all time!
52
Into the Hollow

It's the sound that Queens of the Stone Age was born to create! It's from Era Vulgaris and just sounds so smooth. You can listen to it so many times over without getting sick of it.
A very underrated song, yet one of their best.
Shows a side of Homme rarely heard. This song does great justice to his vocal range.
54? Wow, I though that this could challenge for their bwst song.
Emotional...beautiful...as the whole album where it was released from
53
This Lullaby

54
Monsters in the Parasol

55
Run, Pig, Run

56
The Bronze

V 1 Comment
57
The Vampyre of Time and Memory

What a haunting track that is only compounded by the equally eerie video. The guitar sizzles and wails over the plodding drums like the steady footsteps of movie serial killer. Unreal song and a shame it's this low on the countdown.
Dark... Takes the listener to a place where the layers of consciousness are peeled back ever so slowly with reckless abandon.
V 3 Comments
58
The Way You Used to Do

Best song from the new album, prominent riff and addicting chorus.
59
Suture Up Your Future

Just amazing, so emotional and hypnotizing, most surprising from all of their great tracks.
V 1 Comment
60
The Blood is Love

The lyrics are just insane. Quality is pure and it could be considered one of the darkest love songs ever, even when it was written about someone on their death bed.
PSearch List
Recommended Lists
Related Lists

Best Songs From Queens of the Stone Age's ... Like Clockwork

Most Underrated Queens of the Stone Age Songs

Best Songs From Queens of the Stone Age's Songs for the Deaf

The Top 10 Best Songs on Queens of the Stone Age's "Villains"

Top Ten Best Songs On Queens of the Stone Age's Rated R
List Stats
3,000 votes
77 listings
8 years, 205 days old

Top Remixes (33)

1. I Was a Teenage Hand Model
2. I Appear Missing
3. Go with the Flow

youngblood209

1. First It Giveth
2. In My Head
3. No One Knows

courier28

1. No One Knows
2. Song for the Dead
3. You Think I Ain't Worth a Dollar, but I Feel Like a Millionaire

trev2503
View All 33
Posts
Error Reporting
See a factual error in these listings? Report it
here
.