Top Ten Most Racist TV Shows
The Top Ten
1
South Park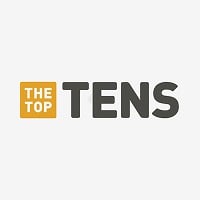 South Park is an American adult animated sitcom created by Trey Parker and Matt Stone for the Comedy Central television network. The show is about four boys, who are Stan Marsh, Kyle Broflovski, Eric Cartman, and Kenny McCormick, and their adventures in South Park, Colorado.
Funny how any AND EVERY show that talks crap about white people is perfectly fine. But you all true racists only complain if jokes are made at other ethnicities. Ironically, that makes YOU a racist
Way more racist than family guy, like eric constantly makes fun of kyle for being a stupid jew (i still hate kyle)
Here's my top three. South Park 1 Family Guy 2. Cops. 3. Number 1 and 2 are obviously racist animated shows. Cops is a show that I would consider very racist too. Cops catch African Americans and pretend to be nice to them.
All it does is poke fun at different races (even white), it doesn't say one race is superior to others. So South Park isn't exactly "racist".
V 15 Comments
2
Family Guy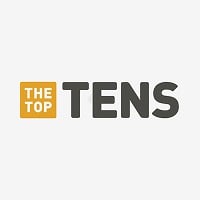 Family Guy is an American adult animated sitcom created by Seth MacFarlane for the Fox Broadcasting Company. The series centers on the Griffins, a family consisting of parents Peter (Idiotic Dad) and Lois (Nagging Wife), their children Meg (Socially Awkward Daughter) Chris (Idiotic Son), and Stewie ...read more.
I STILL LOVE WATCHING FAMILY GUY! IT'S HILARIOUS!
Take this off the air already. It's not even funny.
Peter is very racist. They made the joke about mort the Jew, Cleveland the African American, and Asians too. But mostly about blacks.
One of the most funniest/memorable scenes in the show, "How much signal I need to cut across eight lane? None? I turn now. Good luck, everybody else! "
V 4 Comments
3
FOX News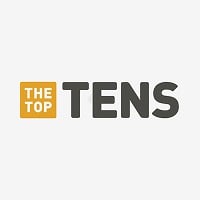 Fox News Channel is an American basic cable and satellite news television channel that is owned by the Fox Entertainment Group subsidiary of 21st Century Fox.
Number 1 by far!
They make racist comments all the time this should be number one
Should Be number 1
This is a channel, not a T.V. show
4
Black-ish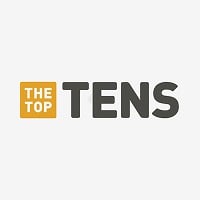 Black-ish is an American sitcom television series created by Kenya Barris. It premiered on September 24, 2014, and has run for five seasons on ABC.Black-ish follows an upper middle class African-American family led by Andre Johnson and Rainbow Johnson.
Most racist show on the list.
Very racist show!
Absolutely. Shameful!
This and Beat Shazam are the two most racist T.V. shows airing now.
V 1 Comment
5
Cleveland Show
They always make comments about being black.
Rotally racist. I can give you a million papers of reasons.
Cleveland is acaully white in real life. And I bet most of the family is too. This should be number one. South Park has only two African Americans on purpose, this has a whole African American family, and a redneck using a confederate flag, too. In one episode, they get offensive about Wisconsin, and fat people and food there like it's a state for fat people and food. Why can't this be banned? Why can't racism end? Why do people not ban these racist T.V. shows? Racism in T.V.? Showing the whole us about being racist? Why do we want to show people how to be racist from there TVs?
Cleveland is acaully white in real life he's just acting racist. 😑
6
Seinfeld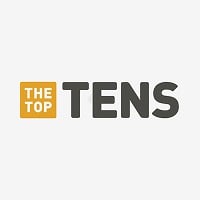 Four single friends -- comic Jerry Seinfeld, bungling George Costanza, frustrated working gal Elaine Benes and eccentric neighbor Cosmo Kramer -- deal with the absurdities of everyday life in New York City.
Its pretty obvious that many top tenners are brainwashed to confuse racism with observation.
Wow shut up you loser. You probably don't even know what racism is. don't go on a list to blame and argue.
One of the cast from Seinfeld was racist towards his black audiences and he didn't mean it in a horrible way. But it was very hilarious at the same time! 😂
7
Jessie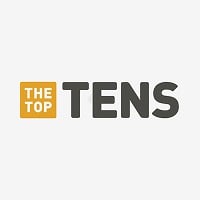 Jessie is an American sitcom that originally aired on Disney Channel from September 30, 2011 to October 16, 2015. The series was created and executive produced by Pamela Eells O'Connell and stars Debby Ryan as Jessie Prescott, a small town Texas girl who moves to New York City to try to become an actress, ...read more.
I LOVE CAMERON BOYCE!
THIS IS SIMPLY NOT TRUE! I don't believe it!
Well...it's based on stereotypes but not racist...come on guys
Indian and African American stereotypes. And... I think I've made my point. - ModernSpongeBobSucks
8
Friends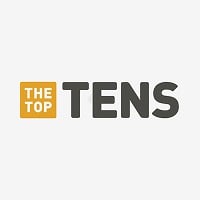 Friends is an American television sitcom, created by David Crane and Marta Kauffman, which originally aired on NBC from September 22, 1994, to May 6, 2004, lasting ten seasons. It now airs on Nick at Nite. ...read more.
Friends is funny as heck and it is pretty racist I regret it.
The show is racist as well as it is misogynistic and homophobic. They live in NY but have no friends who are racial minorities.
9
CSI Miami
How is this racist? Its about catching criminals. So what if they catch blacks or whites.
10
Legends of Chamberlain Heights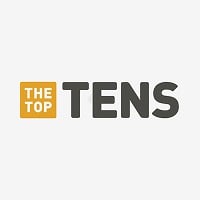 Legends of Chamberlain Heights is an American adult animated sitcom created by Brad Ableson, Mike Clements, Quinn Hawking, Josiah Johnson and Michael Starrbury.
The Newcomers
?
Naruto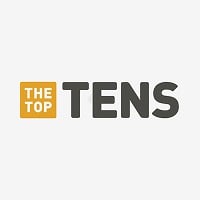 Naruto is an anime and manga franchise Naruto, created by Masashi Kishimoto. The manga was later adapted into a television anime, which was produced by Studio Pierrot and Aniplex. It premiered across Japan on the terrestrial TV Tokyo and other TX Network stations on October 3, 2002. The first series ...read more.
?
Puella Magi Madoka Magica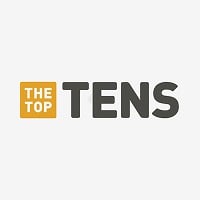 Puella Magi Madoka Magica is a 2011 Japanese anime television series produced by Shaft and Aniplex, directed by Akiyuki Shinbo, written by Gen Urobuchi, music by Yuki Kajiura, opening sang by ClariS, ending by Kalafina (sometimes by the seiyuus) and original characters by Ume Aoki. It also has 3 movies, ...read more.
The Contenders
11
The Simpsons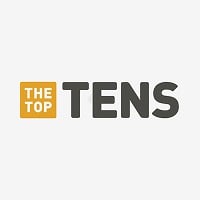 The Simpsons is an American animated sitcom created by Matt Groening that originally started on April 19, 1987 as shorts on The Tracey Ullman Show. It got its own series on December 17, 1989 and is still running as of 2019, making it the longest running animated sitcom. It is about a man named Homer ...read more.
It's not that racist, it portrays Asian Characters and African Americans, and NO WHITE PEOPLE ARE IN THE SHOW. So how is it racist? - Maddox121
12
Cops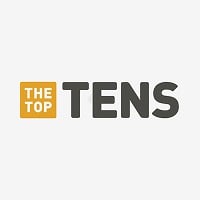 Cops is an American documentary/reality legal series that follows police officers, constables, sheriff's deputies, federal agents and state troopers during patrols and other police activities including vice and narcotics stings.
Pretty racist overall. But my super-liberal friend who gets offended at everything loved it. - Electricbassguy
Pfft, should be easily in the top ten. This is my brothers favorite T.V. show and they just try to be nice to the African Americans. - FerrariDude64
13
Black Jesus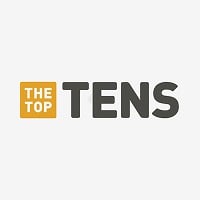 Painfully racist and painfully funny
This is how you make the show moral Orel then make it more controversial then it already is
Wow this I can't stand the racism of..
14
Blue Bloods
Conservative show that lacks diversity. Needs black writers and more black cast.
15
24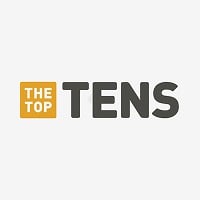 24 is an American action drama television series produced for the Fox network, created by Joel Surnow and Robert Cochran, and starring Kiefer Sutherland as counter-terrorist agent Jack Bauer.
16
Looney Tunes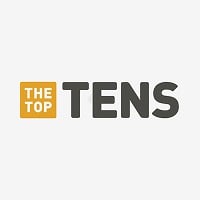 Looney Tunes is an American animated series of comedy short films produced by Warner Bros. from 1930 to 1969 during the golden age of American animation, alongside its sister series Merrie Melodies.
The 11 banned episodes are pretty racist - Martinglez
17
Drawn Together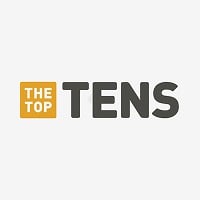 Drawn Together is an American adult animated sitcom which ran on Comedy Central from October 27, 2004 to November 14, 2007. The series was created by Dave Jeser and Matt Silverstein, and uses a sitcom format with a TV reality show setting.
18
Sanjay and Craig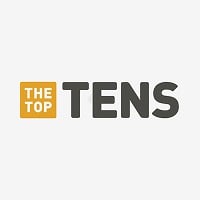 Sanjay and Craig is an American animated comedy television series that aired on Nickelodeon from May 25, 2013, to July 29, 2016, for three seasons and 60 episodes. The series is about a 12-year-old boy named Sanjay Patel who owns a talking pet snake named Craig.
19
The Boondocks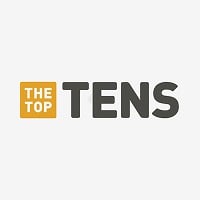 Cantankerous Robert "Granddad" Freeman is the legal guardian of his grandsons, 10-year-old revolutionary Huey and 8-year-old Riley, a product of contemporary rap culture. After moving the family from Chicago's South Side to the safety of suburban Woodcrest -- aka the boondocks -- Granddad hopes to ignore ...read more.
20
Make It Pop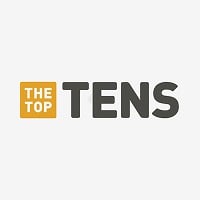 Make It Pop is a K-pop inspired Canadian–American musical comedy series in a telenovela-like format that currently airs on Nickelodeon in the United States and on YTV in Canada.
This show is so racist! The characters don't even look like they're Korean and the singing is insulting. It isn't kpop. It's ear assault
I guess this is what most Koreaboos think South Korea is like. - PerfectImpulseX
21 All in the Family
22
American Dad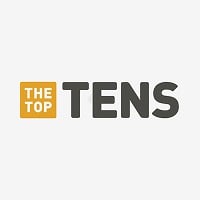 American Dad! is an American adult animated sitcom created by Seth MacFarlane, Mike Barker, and Matt Weitzman for the Fox Broadcasting Company.
The only racist character that I see in American Dad is Stan Smith: especially in Homeland Insecurity. Francine is not racist at all, even though I HATE her.
23
Stuck in the Middle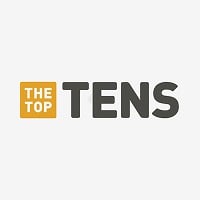 Stuck in the Middle is an American single-camera sitcom developed for Disney Channel, written and executive produced by Linda Videtti Figueiredo. The series premiered on February 14, 2016, and stars Jenna Ortega, Ronni Hawk, Isaak Presley, Ariana Greenblatt, Kayla Maisonet, Nicolas Bechtel, Malachi ...read more.
Latino stereotypes making fun of Caucasian stereotypes and Asian stereotypes. Awful.
24
Fetch! with Ruff Ruffman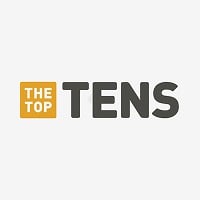 Fetch! with Ruff Ruffman, sometimes shortened as Fetch!, is an American animated television series that was on PBS Kids.
25
Tomorrow's Pioneers
It's anti Semitic and it's more like a nazi propaganda cartoon and it parody's amarican cartoons.
26
Bordertown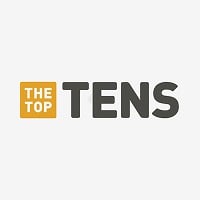 Bordertown is an American adult animated sitcom that aired on Fox from January 3, to May 22, 2016. The series was created by Family Guy writer Mark Hentemann, who also created 3 South on MTV, and executive-produced by Family Guy creator Seth MacFarlane and follows two families living in a Southwest ...read more.
The Whole Show is About Mexican Racism. - kcianciulli
27
Game Shakers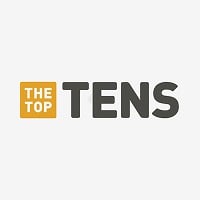 Game Shakers is an American television sitcom created by Dan Schneider that premiered on Nickelodeon on September 12, 2015. The series revolves around two seventh graders named Babe and Kenzie who start the multi-million-dollar title gaming company and who take on rap superstar Double G as their business ...read more.
They made Hudson dumb and he is blonde, which is stereotypical and racist - StayAlive
28
Barney & Friends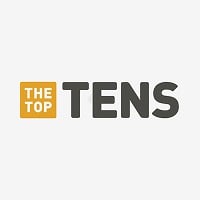 Barney & Friends is an American children's television series aimed at children from ages 1 to 8, created by Sheryl Leach and produced by HIT Entertainment. It premiered on PBS on April 6, 1992. The series features the title character Barney, a purple anthropomorphic tyrannosaurus rex who conveys educational ...read more.
29
The View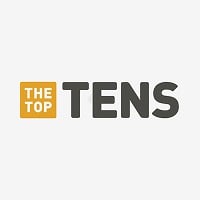 The View is an American talk show that was conceived by broadcast journalist Barbara Walters and television producer Bill Geddie.
This is the most biased, rude, ignorant vicious talk show on T.V.. The hosts yell, insult, scream at and demean their guests, with a planned and aggressive attacks. Can't stand it!
30
Dora the Explorer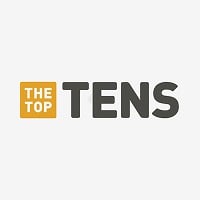 Dora the Explorer (2000 - 2014) is an American preschool educational animated TV series created by Chris Gifford, Valerie Walsh, and Eric Weiner in which Dora goes on adventures with her friend, a monkey named Boots.
How is this racist?
31
Courage The Cowardly Dog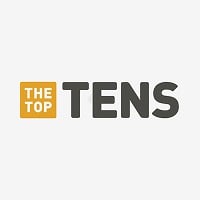 Courage the Cowardly Dog is an American animated horror comedy television series created by John R. Dilworth for Cartoon Network as part of the network's Cartoon Cartoons block.
More nationalist than racist, but still - xandermartin98
32
Tom and Jerry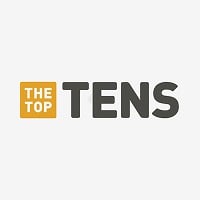 Tom and Jerry is an American animated series of short films created in 1940, by William Hanna and Joseph Barbera.
33
SpongeBob SquarePants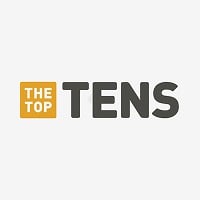 SpongeBob SquarePants is an American animated television series created by marine biologist and animator the late Stephen Hillenburg for Nickelodeon. SpongeBob is currently the most popular show on Nickelodeon, as well as the longest running show, running for 20 years, and is beginning its 12th season. ...read more.
34
The Fairly OddParents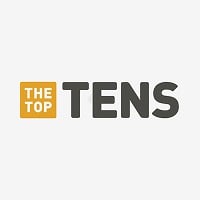 The Fairly OddParents is an American animated television series created by Butch Hartman for Nickelodeon.
35
Regular Show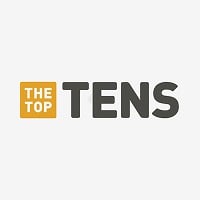 Regular Show is an American animated television series created by J. G. Quintel for Cartoon Network that premiered on September 6, 2010. The series revolves around the lives of two friends, a blue jay named Mordecai and a raccoon named Rigby—both employed as groundskeepers at a local park.
They constantly make fun of other nationalities on this show like Russians, Chinese, and Mexicans.
36
K.C. Undercover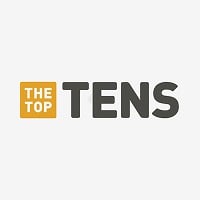 K.C. Undercover is an American sitcom developed for Disney Channel, created by Corinne Marshall and executive produced by Rob Lotterstein.
A black teen girl beating up white middle-aged men. Racist, sexist, AND ageist. Pathetic.
37
Da Boom Crew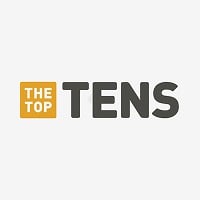 Da Boom Crew is a Canadian/American children's television animated series, produced by Berliner Film Companie in association with Jambalaya Studios in Los Angeles, California.
Racist Stereotypes
38
The Proud Family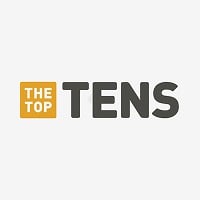 The Proud Family is an American animated sitcom that ran on Disney Channel from September 15, 2001 to August 19, 2005.
39
My Wife and Kids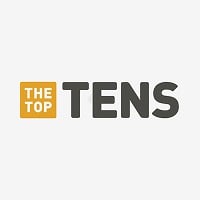 My Wife and Kids is an American television sitcom that ran on ABC from March 28, 2001, until May 17, 2005. Produced by Touchstone Television (now ABC Studios), it starred Damon Wayans and Tisha Campbell-Martin, and centers on the character of Michael Kyle, a loving husband and modern-day patriarch who ...read more.
40
The Nutshack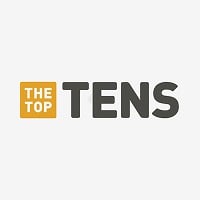 The Nutshack is an American adult animated TV series created by Ramon Lopez, and co-created by Jesse Hernandez.
41
Jersey Shore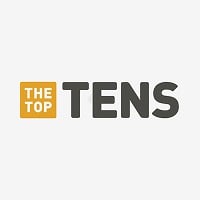 Jersey Shore is an American reality television series which ran on MTV from December 3, 2009 to December 20, 2012 in the United States.
42
Here Comes Honey Boo Boo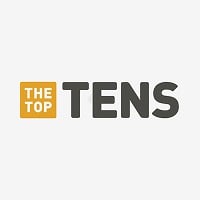 Here Comes Honey Boo Boo is an American reality television series that aired on TLC featuring the family of child beauty pageant contestant Alana "Honey Boo Boo" Thompson.
It Gives Southerners a Bad Name. - kcianciulli
43
Adventure Time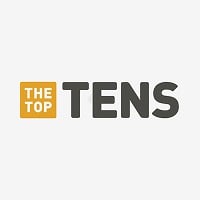 Adventure Time is an American animated television series created by Pendleton Ward for Cartoon Network. The series follows the adventures of a boy named Finn (voiced by Jeremy Shada) and his best friend and adoptive brother Jake (voiced by John DiMaggio)—a dog with the magical power to change shape ...read more.
44
Squirrel and Hedgehog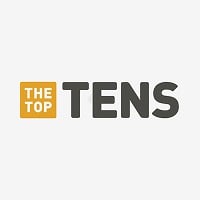 It's a North Korean propaganda cartoon. That's all you need to know.
45 Heil Honey I'm Home
46 Summer Heights High
BAdd New Item
Related Lists

Most Racist States In the U.S.

Most Racist Movies of All Time

Top 10 Most Racist Celebrities

Most Racist Comments by Celebrities/Politicians

Top 10 Most Racist U.S. Presidents
List Stats
100 votes
48 listings
3 years, 306 days old

Error Reporting
See a factual error in these listings? Report it
here
.