Top 10 Railway Stations In Tamil Nadu
The Top Ten
1
Salem Junction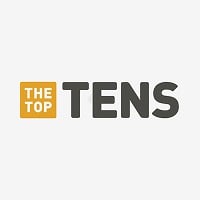 Nice places/ Decent Peoples/ Convenient Charges for Travel/ Good Climate
Clean and neat
Salem railway station is good
Best in all over India
60 Comments
2
Madurai Junction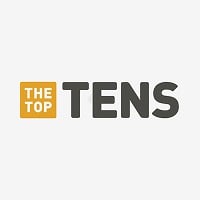 Madurai jn beautiful art
Nice
Madurai city is one of the most popular destination in south india
& this railways station cleanest Award taking by 2018. Day by day more passenger increase here. So Ministery of railway more schemes
Provide this station. This is good revenu station in Indian Railway.
Madurai division is the second biggest railway division in
(southern raiway).
Very nice
39 Comments
3
Chennai Central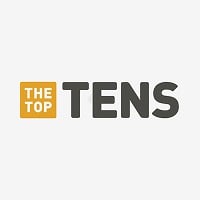 First ISO certified station
India best rail way station
Every train must stop at least for 20 min in this station... No other station in our state have such credit
One of the biggest railway station in south india
1 Comment
4
Coimbatore Junction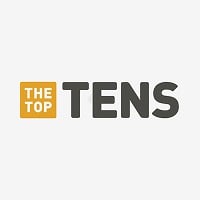 Well maintained railway station
Good railway station and it is neat and clean
Coimbatore is the 3 largest stations next to Chennai Central
It is the busiest junction in TN after Chennai.
10 Comments
5
Chennai Egmore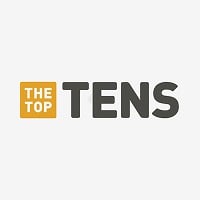 My favorite station
Every should departure from the capital of tamilnadu,which name is chennai egmore
6
Tiruchirappalli Junction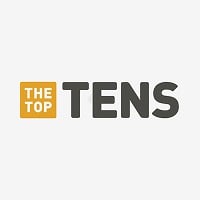 Truly the best
THEbest railway station in tamil nadu
2nd station
Cleanest station
61 Comments
7
Erode Junction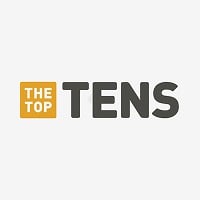 Very Good railways junction and all facility in station.
Cleanliness is gooD
Clean and underground lift facilities
Old,Safe,Hi-Tech and cleanest Railway station in Tamil Nadu
49 Comments
8
Villupuram Junction
Biggest station
It has to be the headquarters of southern railway but unfortunately it doesn't
Passenger are still increasing
It's largest junction to compare salem but it's old junction
24 Comments
9
Jolarpettai Junction
Me also jalarpatti
The next central
It's a joining point of Bengaluru and Coimbatore and south Tamil Nadu and Kerala from chennai
Mass railway station in tamilnadu
20 Comments
10
Tirunelveli Junction
Mass
Biggest station and has the 3rd longest train. I love my tirunelveli.
Very biggest & clean station
Superb
14 Comments
The Contenders
11
Katpadi Junction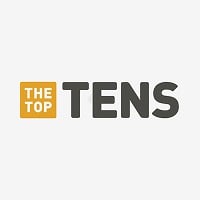 Most needed junction to Tamil nadu
Good connectivity
Major railway station
Clean, smart and well connected to rest of the cities
17 Comments
12
Arakkonam Junction
Oldest railway station in india
Best connectivity to chennai
Oldest station
Very busiest station
12 Comments
13
Kovilpatti Railway Station
Cleanest Station... High revenue yielding but neglected by southern railways
One of the highest revenue yielding station as a small town
Best railway station.i love it very much
My native place top first in the station in Tamil Nadu
14 Comments
14
Karur Junction
One of the cleanest station in tamilnadu
mass
THIS STATION IS VERY CLEAN AND QUIT
Superb and neat station. It will be in top 10 category
8 Comments
15
Mayiladuthurai
Very nice station
Super good clean
Very good condition the station and become a district head quarters and then A1 grade soon
Need District
18 Comments
16
Kumbakonam Junction
Very very clean railway station,and more population used this railway station please change the station to junction
True very good look and clean
Top Revenue station in Trichy Division
Clean station
12 Comments
17
Virudhunagar
Cleanest railway in tamilnadu... Longest platform... Announcement is perfect...
Passenger safety is perfect... Cleanest station. Food and water service also best...
The maintenance of station in cleanliness is very good
Good
4 Comments
18
Thanjavur Junction
Beautiful station
This station is look like very neatly
beauty
Needs renovation of its front elevation
It is a neat and peaceful railway station
1 Comment
19
Dindigul Junction
TICKET BOOKING IS EASY
Dindigul railway junction is one of the best southern railway in tamilnadu
South Tamil nadu very important railway junction
Good maintenance
3 Comments
20
Nagercoil Junction
It's eco station
It's my native
Cleanest station and a good place to travel
Swach railway junction
4 Comments
21
Thoothukudi Junction
It is very oldest railway station in Tamil Nadu
It's not junction. But still it is good
This station very cleaning
Tuticorin is a pearl city and hwp thermal nfc ingov dept
22
Chengalpattu Junction
Cleanest railway station
The First Class Railway Station
Massive junction of chennai's south zone entrance and a first class junction Cleanest No: 1 in Tamilnadu
First class cleanest,top of the busiest and Surrounded by good nature railway station
1 Comment
23
Kanyakumari Junction
Superb station
Beautiful place
Excellent station
very good
1 Comment
24
Karaikudi
Railway station super
It superb 4 clean,calm and maintainance
Really clean no garbage are found in both inside and outside of the junction.
Clean and com
2 Comments
25
Tiruppur
Need more new platforms
Super station need more platforms
NICE STATION VERY NICE TO SLEEP
Very ordinary and sleepy station
2 Comments
26
Walajah Road
Walajah Road junction Railway Station is south india's first station. Located station in ammor (Walajah). The passengers long time request more train stoppage and station devolp. But railway department not considering series. So, please take kind necessary action.
One of the 4th old station in india...
27
Vriddhachalam Junction
Biggest junction with 4 platforms and 10 tracks in cuddalore district
Best junction in Tamilnadu
Then support
Well cleaned, important junction and connect Cuddalore salem, Villupuram, Thirichy.
2 Comments
28
Rameshwaram
Fast developing station on economic wise and cleanliness
Best terminal station in south Tamil nadu
29 Rasipuram
30
Salem Town Railway Station
Easily accesible from city
Old,good,near and clean junction in salem
31
Manamadurai Junction
Major train are crossing for day and one of the best cleaness railway station
Center of all area to travel a train
Asia second largest turn is in manamadurai and it is biggest in southern railways
32
Ambur
Very good super clean station
One of the highest revenue given this station even less train stop and one of the highest export city in india
Less train stops, most people need to go Jolarpettai or katpadi Junction.
Ambur Rail way Station Is Super And "B"Grade
1 Comment
33
Bangalore City
Busiest station in karnataka
34
Tenkasi Junction
One of the busiest junction in terms of passenger traffic...Neat and well maintained..After punalur to shencottah broad guage completion it is surely going to be a gateway to kerala
35 Attur Central
36
Trichy Fort Station
Super station
Best in south
Very neat
37
Tanjore (Thanjavur)
Not best environment, but the busiest in trichy division
Clean station but not under busiest route..stands next to trichy in revenue generating in that division...needed to be electrified
Tanjore-chennai via ariyalur rail path should be layed fast and hence all trains from southern part of the state can be operated via trichy-tanjore-ariyalur-chennai
38
Morappur
Easy to reach Chennai & Coimbatore from here
Best connection of 3 district
39
Aruppukottai
One of the smallest and neatest railway station in tamilnadu Thuthukudi-madurai line waiting for this line
Neat railway station. with basic amenities.madurai to thoothukudi new railwayline make this station as junction railway station. need more trains..
40
Paramakudi
I like paramakudi station.
Paramakudi railway station important rout in rameswaram.paramakudi railway station best.
41
Tindivanam
Excellent Junction but due to politics this station is not developed. In Roadways Tindivanam is the main Junction, 10 years delayed projects Tindivanam - Tiruvannamalai and Tindivanam - Nagari. Still counting the delay.
All train no stop
Good Station to Serve lots of Villages Surrounded and also serves Gingee, Vandavasi, Marakkanam, Puducherry and Tiruvannamalai
42
Nagapattinam Junction
Very good clean and neatness and security services are better located in center heart of town.
43
Kulithalai Railway Station
Kulithalai town
44
Nannilam
Vera level railway station
45
Pollachi Junction
Excellent Junction Station
This is very important junction to connect south tamilnadu and kerala. As well as to connect 3 main cities Madurai via palani,coimbatore,and palakkad.Best tourist spot and very good climate.This station has sucessfully cross 100 aniversery in sep 2015. Very clean and good environment.
46
Sivakasi Junction
Famous city in the world for crackers
I love my city
ะŸ'ฅone of the largest Cracker city in india๐Ÿ'ฅ... good & neat ๐Ÿ'ช sivakasi is my city๐Ÿ'๐Ÿ'๐Ÿ'๐Ÿ'
47 Palani
48
Rajapalayam Junction
Peaceful and very silent station in southern railway
Nice Stations.
49
Oddanchatram
Very clean station in south India peaceful location
Important station connecting Palani and Dindigul.
50
Harish
I like jolarpet junction
PSearch List