Top Ten Random Last Words to Say Before You Die In a Plane Crash
CityGuru
The Top Ten
1
Yo mama
(Screaming) some people pray, others cry, you say yo mama. - CityGuru
2
I love Minecraft!
This is a great thing to say! Although I don't think I'd be saying it in the face of death. It's just really random, if you think about it. - RockFashionista
What does that have to do with any of this - venomouskillingmachine
3
What does the Fox Say?
Hate the song but still funny thing to say during such a sad final moment in life.
I'd say it in a total confused situation
Your sat there, people screening, you know it's over, but you have to know what it says, if you don't you'll die a failur, you pull out your iPhone, take a breath, and ask Siri "WHAT DOES THE FOX SAY! "
4 Shut up
5
Well, this is awkward.
I usually say this when I finally get the bartender's attention.
6
Accordion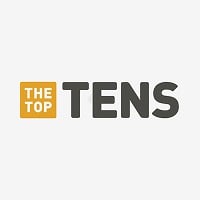 Accordions are a family of box-shaped musical instruments of the bellows-driven free-reed aerophone type, colloquially referred to as a squeezebox.
7 Hahaha!
8 Happy
9
Anybody hungry for some peanuts
This is the exact thing I would say before any disaster - Zindondiddlybop
10
Why is Psy sitting on the plane?
That's not PSY! That's the North Korean terrorist that is killing us all, you racist! - ethanmeinster
The Contenders
11
Tell Justin Bieber I adore him
Do not adore Justin Bieber why because he is a idiot and a trouble maker
12
And then I said "Oatmeal? Are you crazy?!"
Lol pinkie pie reference! - MusicalPony
LOL, I get the reference. - Pegasister12
I would say this. Because Pinkie Pie that's what. - RiverClanRocks
V 1 Comment
13 Excuse me, where can I get a refund? This plane is too bumpy
14 The square root of 64 is 8!
15
I'LL BE BACK
Yep. The one thing I'm gonna say when I die. "I'll be back."
I already I think I am going to die
16 Ducky Boots
17 Goodbye cruel world!
18 Excuse me. Does anybody have some Grey Poupon?
20 Merry Christmas!
PSearch List
Recommended Lists