Best Rap Albums of the 2010s
1
Good Kid: M.A.A.D City - Kendrick Lamar

Best ever in Rap world and also in the last generation of music
My number 1 album of all of them. Kendrick came in and dominated, Kendrick is a hard second but these two are keeping the lyrics going for true Hip Hop fans.
He manages to find numerous topics of life in compton to talk about and how they affect him as a person. Another great part about it is he is able to take trips to his childhood, beliefs, and ambitions. Honestly all the songs are great. Surprised section 8.0 wasn't in the top ten. You can see the impact the black hippy crew have had this decade with there elaborate and amazing storytelling.
M.A.A.D City, Sing About Me, I'm Dying of Thirst, Money Trees... Not one bad song on this album
2
To Pimp a Butterfly

Kendrick's great lyricism and exploration of Jazz and Funk make this a highly enjoyable album and a masterpiece. - DarkBoi-X
I had a religious experience the first time I listened to this album
Yes this was the perfect album of the 2010's decade this album was better than all of the other hip-hop albums hell even all music genre albums of the 2010's decade. Kendrick ruled 100% no doubt about it.
I love Em, but To pimp a butterfly is way better than Recovery
3
My Beautiful Dark Twisted Fantasy - Kanye West

runaway,dark fantasy,devil in a new dress, gorgeous,so appelled... Classic
Top Songs: Power, Stronger, All of the Lights

THIS ALBUM IS GOOD BUT DEFINITELY NOT THE BEST OF ALL TIME OKAY! - cameo510
There isn't a single bad track... Why is "Recovery" even on here? - EmperorAguila
Runaway as fast as you can...
4
To Pimp a Butterfly - Kendrick Lamar

Oi, this is on here twice mate! - AlphaQ
5
Recovery - Eminem

Every song is amazing, it can get slightly repetitive but the album has no peers except for other Eminem albums.
This album gets more hate than its fair share, considering the depth of lyrical and production fidelity. It is a great album with a great theme of never give up and push on.
This album is amazing I recommend it to anyone in a low point in their life - Idoz2001
This album was truly disappointing - coryrevv
6
2014 Forest Hills Drive - J. Cole

All of J.Cole & Kendrick's albums should be in the top 10. This was the best album of 2014 & J.Cole was just beast on this album.
Best New School Rap Album great Lyrics storytelling and really relatable
Best album by the best
This was an incredible solo effort
7
Long.Live.A$AP - A$AP Rocky

Ghetto Symphony and angels two of my favorite songs on this masterpiece
Was R cali on this album?
Top Songs: F***** Problems, 1Train, Peso

A$AP Rocky put together a great project with this album. F***** Problems was one of the best songs of the year. 1Train featured great rappers including Kendrick Lamar and Danny Brown. - cameo510
This is probably an unpopular opinion that will get me jumped someday…but 'F*ckin Problems' is one of the best songs of the year. - AlphaQ
8
Born Sinner - J Cole

Top Songs: Born Sinner, Power Trip, Crooked Smile

Another great but underrated album. - cameo510
This should be in top 5. This was the best rap album of 2013
Power trip and trouble are awesome
J cole is great but so underrated
9
Under Pressure - Logic

Logics best album, amazing flows, beautiful production, purely timeless and still criminally underrated
One of the best albums of all time, should be top 5 at least. - m18230
13!? It needs top 5 at least - Iggyxxc
so good
10
Section.80 - Kendrick Lamar

Very very underrated album. Definitely top 5
Possible one of the most underrated albums ever just because his other work is so good
Higher up please.
His first album
The Newcomers
?
Luv is Rage 2 - Lil Uzi Vert

?
Die Lit - Playboi Carti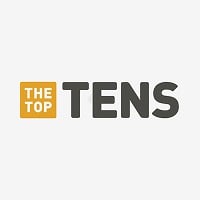 EVERY SONG IS A BANGER
The Contenders
11
Yeezus - Kanye West

This is Kanye's most ambitious project. This album was literally worked on for years, up until the week it was released. Kanye recorded enough songs for this album to fill up 2 full length albums. Kanye recorded and re-recorded verses for this album over and over until the week before it was releases. The list of collaborators on this album is very lengthy and quite impressive. Kanye worked his ass off, and he cut and rearranged so much. Kanye poured HIS SOUL into this album and it boggles my mind how more people don't like it.
Why is this on the list. This was Kanye's worst project
Top Songs: Black Skinhead, New Slaves, Blood on the Leaves - cameo510
I'm mixed on this album really. - DarkBoi-X
12
Damn - Kendrick Lamar

This will be #1 soon mark my words - Terao11
Marking Terao11's words
Lmao me too marking those word my nibba
13
Control System - Ab-Soul

Listen to this and you will put it above all except maybe GKMC
Top Songs: Terrorist Threats, Pineal Gland, Soulo Ho3 - cameo510
14
Take Care - Drake

Don't really count this as a rap album, it's a perfect mixture of rap and R&B but I think it's top 5 albums of all time. Drake was ahead of his time with this one.
Probably one of the best rap albums of this decade.
Are you crazy easily top 3 💯
15
Atrocity Exhibition - Danny Brown

Easily the best experimental hip-hop album from this decade. The whole album is amazing, with interesting and quotable lyrics, songwriting that depicts depression and addiction very vividly, and beats that are completely original and set up the songs' tones perfectly. Definitely underappreciated, though Danny's voice surely contributes to that.
Really?! Recovery over this?!
16
Pinata - Freddie Gibbs & Madlib

This is an amazing rapper, colliding with an amazing producer. Need I say more?
17
Life Is Good - Nas

18
Rodeo - Travi$ Scott

BEAUTIFUL PRODUCTION
19
Kids See Ghosts - Kids See Ghosts

20
The Marshall Mathers LP 2 - Eminem

Easily one of the best albums ever along with damn to pimp a butterfly all the 90s albums adad etc noe of that muble
The songs are awesome
Simply the best rap album of this decade... Had every emotion in it
Should be top 10
21 The Life of Pablo - Kanye West
22
Flower Boy - Tyler, the Creator

23
Habits & Contradictions - Schoolboy Q

Top Songs: Blessed, There He Go

ScHoolboy is my 2nd favorite rapper behind Kendrick Lamar. This album is great, and I think Oxymoron will be better. - cameo510
24
90059 - Jay Rock

25
Run the Jewels 2 - Run the Jewels

26
Disc-Overy - Tinie Tempah

Top Songs: Written in the Stars, Pass Out, Frisky

This album is so underrated. You just don't see many british artists putting together a great album like this one. Written in the Stars was a hit and so was Frisky. Till I'm Gone featuring Wiz Khalifa was also a great song. - cameo510
27 The Martyr - Immortal Technique
28
Cole World: The Sideline Story - J Cole

Top Songs: can't Get Enough, Work Out, Mr. Nice Watch

Can't Get Enough was a great song and is one of my favorites. Trey Songz makes the hit even better. Work Out is probably one of J Cole's most popular songs. - cameo510
Songs Such as Sideline Story And Breakdown is what made me believe he topped Friday night lights oh can't forget God's Gift
Lost Ones, Lights Please, Nobody's Perfect, Dollar and a Dream 3, and Return of Simba are the best lyrical songs. Can't get enough, Work Out, and Mr. Nice Watch are great hit songs.
Work out is his 3rd best song behind No role models and GOMD
29
Ta13oo - Denzel Curry

30
Undun - The Roots

31
Dark Sky Paradise - Big Sean

32
Wolf - Tyler the Creator

33
Saturation II - Brockhampton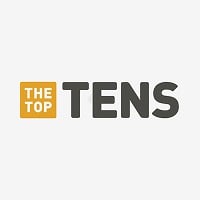 34
The Incredible True Story - Logic

This was Logic's most ambitious album, it had a really creative and imaginative story it should at least beat kanye's album dark twisted fantasy.
Amazing Album, from one of the best - boblewhak
35
The Money Store - Death Grips

GOAT Hip Hop album. The Industrial sounding instrumentals(Especially on Lost Boys and Punk Weight) and MC Ride's vocals on all the songs(Even has a few mellow songs like Get Got and I've Seen Footage) are all great. - DarkBoi-X
36
Some Rap Songs - Earl Sweatshirt

37
Doris - Earl Sweatshirt

38
Information Age - Dead Prez

39
Apollo Kids - Ghostface Killah

40
Follow Me Home - Jay Rock

Damn Jay Rock Is so slept on people will look back at this album and say it was a classic
Top Songs: All My Life, Follow me Home, Say Wassup - cameo510
41
Mourning In America and Dreaming In Color - Brother Ali

42
1999 - Joey Bada$$

Joey is top 10 rappers all time, change my mind
43
We Got It from Here... Thank You 4 Your Service - A Tribe Called Quest

Tribe came back with one of their strongest albums period. Many topics are covered, from the current generation to Tribe's legacy, and every song is beautiful. RIP Phife.
The best comeback album in hip-hop history!
44
Run the Jewels 3 - Run the Jewels

The best RTJ album yet isn't even on the list. - DarkBoi-X
45
Violence Begets Violence - Jedi Mind Tricks

46
If You're Reading This It's Too Late - Drake

DRAKES BEST ALBUM
47
Bandana - Freddie Gibbs & Madlib

48
Oxymoron - Schoolboy Q

49 Supreme Blientele - Westside Gunn
50 Soundtrack to the Struggle - Lowkey
PSearch List