Best Rap Albums of the 21st Century
The Top Ten
1
The Marshall Mathers LP - Eminem

Definitely the best rap album of the whole century, and there wont be a better hip hop album than this one.
Best Eminem album listening to it right now
Simply the best
SO GOOD
V 3 Comments
2
My Beautiful Dark Twisted Fantasy - Kanye West

An absolute masterpiece you can hear Kanye evolve from trying to be the good guy rapper who raps on soft soulful beats to accepting the fact that he has become villain everyone hates and begins to rap on more moody beats talking about money and his ego
An understated masterpiece. People fail to realize the effect this album has has on hip hop culture, and even more so the homage it pays to the MUSIC community through its intricate production/samples and pop culture references.
This album was music at its recent finest. The title track was perfect! The album was like a rap version of Prince purple rain album
Hauntingly beautiful!
V 5 Comments
3
Good Kid, M.A.A.D City - Kendrick Lamar

This album is amazing. The beats and lyrics are incredible and themes on this album are varied and interesting.
This album was inspired by illmatic
Best album I know since dre chronicles
Very special, kendrick you are truly the best :))
V 2 Comments
4
The Eminem Show - Eminem

This album allows you to have the ability to have one solid run-through and have every track be amazing.
Til I Collapse, without me its really an incredible album
Eminem in his prime
Great
5
To Pimp a Butterfly - Kendrick Lamar

To me, better than MMLP, Straight Outta Compton, and Ready to die. This breathed life back into hip hop
Greatest Rap album ever. One of the best albums in any genre of music. Should be first.
Absolute masterpiece
Should Be number 1
V 4 Comments
6
Recovery - Eminem

Songs in this album were just AMAZING
So good
No just no kys
I'm a stan...and I know this is list is way too messed up..like..recovery? Better be in your trash can
7
The Blueprint - Jay Z

It's very simple.. This is the blueprint. Of rap music. This is how it should be done. This is HOV at his very best. The best rap album by the best rapper ever, is it even a question?
Jay-Z is generally overrated but this album is amazing nonetheless, not the best of the century though, Kendrick is better
8
Relapse - Eminem

Are you kidding me, this is his worst album ever. It might be better if he hadn't used his Arab voice but cause if that it sucks
Amazing
It was epic like my JUUL vape
It was epic like my vape #betterthanmmlp #betterthanillmatic
9
Graduation - Kanye West

Best Kanye West album I've listened to
godly
10
The Marshall Mathers LP 2 - Eminem
Better than the first one
Underrated and not far off MMLP1
The Contenders
11
Madvillany - Madvillan

This album IS the most creative rap album of all time. I did not see the genius, coming fromonths a lot of great albums (Illmatic, 36 chambers, ME against the world, To pimp a butterfly)
I had seen a lot of complex rhymes, which I love. Then I listen to the songs and realized in about 8 of them, he isn't being abstract. I learn something every time I listen to it,really fun album
12
Watch the Throne - Jay-Z and Kanye West

13
Paper Trail - T. I

14
The Documentary - The Game

Develops into the best of the West Coast in 21st century thanks to great beats and influential rapping
He's the Game Changer - Subhojit_roy50
15
Hell: The Sequel - Bad Meets Evil

16
Encore - Eminem

17
Tha Carter III - Lil Wayne

Best lil wayne album by far, and this was when wayne was ruled the game.
yo
18
Relapse: Refill - Eminem

19
The Blueprint 3 - Jay-Z

20
B.O.B Presents: The Adventures of Bobby Ray - B.O.B

This is a grammy nominated album from one of the most underrated rappers in the world. The combination of rapping and singing work out amazingly on the tracks. There are also 3 top 10 singles on this one album along with features from T.I, Bruno Mars and Eminem.
21
2014 Forest Hills Drive - J Cole

Honestly one of the greatest pieces of hip-hop legend. Shows J Cole as an individual artist who can tell a story so well in an album that flows from start to finish with not a single rhyme out of place.
Better than most of these easily
This the goat
Yes
22
Supreme Clientele - Ghostface Killah

23
Stankonia - Outkast

24
Curtain Call - Eminem

25
The College Dropout - Kanye West

Recovery is top 5 and this is number 16? Bye guys
Where are the Eminem albums
Marshall mathers lp the rap álbum most sold in history - Yc07
26
Greatest Hits - Notorious B.I.G.

27
Strange Clouds - B.o.B

28
Late Registration - Kanye West

Yeah, the first 3 being Kanye might sound biased, but it is 100% true.
29
Hybrid Theory - Linkin Park

30
Welcome to: Our House - Slaughterhouse

31
The Rising Tied - Fort Minor

32
Lupe Fiasco's the Cool - Lupe Fiasco

33 Straight From the Lab - Eminem
34 Razor Tag - Styles of Beyond
35
Marshall Mathers - Eminem

Wow! This album made em one of the Greatest. wordplay, flow, introspect, punchlines... Everything!
This is already there higher up on the list in like #1 or something so yall r pretty stupid
36
Tha Carter IV - Lil' Wayne

37
Meteora - Linkin Park

Lol who put this on here
38
Planet Pit - Pitbull

39
Something Else - Tech N9ne

40
The Papercut Chronicles II - Gym Class Heroes

41
Acid Rap - Chance the Rapper

Yes
42
Under Pressure - Logic

43
The Big Picture - Big L

Every verse properly constructed and the punchlines timeless!
44
God vs. Satan - Jakki da Motamouth

Fantastic concept album that follows through with the concept the entire album without trailing off. I'm ashamed at many people don't know about this album.
45
The Money Store - Death Grips

46
The Fix - Scarface

47
Saturation III - Brockhampton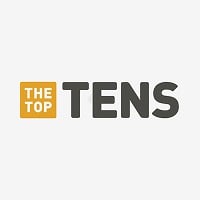 Best and most real BROCKHAMPTON album
48 Icinde Patlar - Norm Ender
49
Urban Legend - T.I.

50
Yeezus - Kanye West

PSearch List
Related Lists

Best Rap Songs of the 21st Century

Most Cancerous Rap Songs of the 21st Century

Best Pop and Rap Songs of the 21st Century

Top Ten Rap Lyricists of the 21st Century

Most Underrated Rap Songs of the 21st Century
List Stats
600 votes
91 listings
5 years, 216 days old

Top Remixes (10)

1. Curtain Call - Eminem
2. Hell: The Sequel - Bad Meets Evil
3. Strange Clouds - B.o.B

Yc07

1. Madvillany - Madvillan
2. Supreme Clientele - Ghostface Killah
3. The Marshall Mathers LP - Eminem

Rambles

1. The Eminem Show - Eminem
2. The Marshall Mathers LP - Eminem
3. Encore - Eminem

BimmyJim
View All 10
Error Reporting
See a factual error in these listings? Report it
here
.