Best Rap Songs of 2018
SuperBABY
The Top Ten
1
King's Dead - Jay Rock, Kendrick Lamar, Future, James Blake

Great song definitely deserves the spot
This song is so good
Black Panther's soundtrack was excellent - iliekpiez
This song is LIT I have to admit but I like butterfly doors by lil pump I wayyy better! x_x
6 Comments
2
Lucky You - Eminem
This and rap god are the best rap songs of the decade
Dark knight dummo trash
This is ems top 10 of all time
Joyner is so underrated. - JasePowers
9 Comments
3
Watching As I Fall - Mike Shinoda

4
Sad - Xxxtentacion

It's so beautiful it so sad that he had to go
The best rapper on earth he gave a lot of advise RIP LLJ
Rip to him. Beautiful soul. This song and him are both amazing
Very good. Good song. He brought emotion to the rap game. May he Rest In Peace. LLJ
16 Comments
5
Dark Knight Dummo - Trippie Redd

Emily got attitude today
COUNT MY GUAC - JayJayPlayzzz
6
All Girls are the Same - Juice WRLD

Nice
It's super catchy
7
Stargazing - Travis Scott

This Al.most good as Sicko Mode
8
God's Plan - Drake

I agree TOTALLY with Allamassal. Pray for me is the best. And God's Plan is not the worst,
This song isn't really bad in my opinion (just mediocre), but it DEFINITELY doesn't deserve to be higher than Pray For Me. - allamassal
Doesn't this song go like "i got hoesss callin a young duder phone"
I'll say it, I refused to listen to this song at first. I thought "well it's Drake so it sucks" but I didn't give this song nearly enough credit. Drake's had a pretty good start to the year. - hiphopgod
3 Comments
9
Lucid Dreams - Juice WRLD

The best song ever
It's too the point where I hate and love you
Good song good beat
Should be number 1
Should be in top 5s this song is rocking this years chair.
6 Comments
10
All The Stars - Kendrick Lamar, SZA

Good, but overplayed
This song is okay, the only part I really remember is SZA's part. 3/5 - allamassal
The Newcomers
?
Nowhere2go - Earl Sweatshirt

The Contenders
11
44 More - Logic

It was tough choosing between this and This is America.
This just shows that Logic is more than 1-800. - JasePowers
1. Lucky You
2. 44 more
12
Over Again - Mike Shinoda

13
This is America - Childish Gambino

This, Sicko Mode, God's Plan, and 44 more were the best of 2018. - JasePowers
My most favorite song of 2018
Its America dbeg
14
Clout Cobain | Clout Co13a1n - Denzel Curry

realist
Legendary song
Only song here with a real message
No its not, sad and probably caterpillar have a real message as well - kok2
15
Sicko Mode - Travis Scott

Mo Bamba is trash because he sound like he's asleep for like almost the whole song, and the lyrics are meaningless too. I feel like Sicko Mode is overplayed and overrated. I guess the song isn't the worst thing I've ever heard, but there was definitely better than this.
Way too overplayed, become a meme
Sicko Mode or Mo Bamba? - LilPumpTheGod
This is mediocre in my opinion. - XxembermasterxX
2 Comments
16
HXW They Judge - Scarlxrd

17
Place to Start - Mike Shinoda

Sound like a pop Song not like rap song
18
Everyday - Logic and Marshmello

19
Yosemite - Travis Scott

Lit song first time nah bruh hell nah second time banger third ice on my neck nig dat one guood
20
Self Care - Mac Miller

21
Workin Me - Quavo

wow
22
Pray For Me - The Weeknd, Kendrick Lamar

I actually like this song mainly because of the melody in the singing part, but the rap part is one of those rare rap parts that actually sounds good. 9/10 - allamassal
23
No Name - NF

The most underrated song ever.
Don't listen to this, you will get ADDICTED :P these are more than rhyming words
Most underrated song of 2018
24
Plug Walk - Rich the Kid

This song is trash - kok2
plug walk
I don't even understand how tf my plug talk
25
Freaky Friday - Lil Dicky

Needs to be higher
This song is garbage, and before yall go hating on this comment, go look up the lyrics. All they're taking about in the song is their pe***. It is trash.
Best rap song 2018
26
Killshot - Eminem

Technically demonic demonic and the best diss track of this decade.
Rap devil above this? - Genesyis
I don't know I just want to vote for this one
'you sound like a bitch, biitch'!
a very good start... I love Eminem.
27
Moonlight - Xxxtentacion

On Jah this song should be #1 spotlight uh moonlight uh
Spotlight ah moonlight ah rip big cousin
Bro this song is so lit bro rip x bro I miss him man he was a legend
28
Rap Devil - Machine Gun Kelly

29
Black Panther - Kendrick Lamar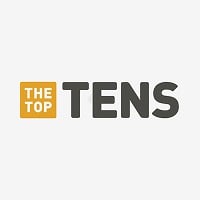 30
Whiteboy - Tom MacDonald

31
Finesse (Remix) - Bruno Mars

This song sucks - jameshoward
Bruno Mars totally nailed it on this song! The beat also makes this a fun song, but Cardi B's part, which is what makes it a rap song, isn't that good however, but still okay. 8.5/10 - allamassal
32
Caterpillar - Royce Da 5'9, Eminem, King Green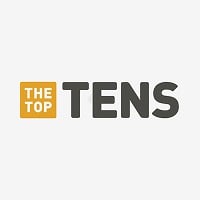 Why so low? This is flames!
Real rap, best one by far
33
Lie - NF

34
New Patek - Lil Uzi Vert

35
Big Shot - Kendrick Lamar, Travis Scott

WAKANDA FOREVA
36
Walk It Talk It - Migos

Garbage indeed...
This song isn't even a song. It's just artless sound. - allamassal
This song is so good I listen to it almost everyday
That song is garbage. Seriously.
2 Comments
37
Yikes - Kanye West

38
Fefe Parody - Bart Baker

This song is so funny - kok2
39
Powerglide - Rae Sremmurd

The only Rae Sremmurd song I like - jameshoward
Best song I have ever heard - kok2
40
Politically Incorrect - Tom MacDonald

41
Billy - 6ix9ine

This songs actually really good if u wanna listen to a rapper scream - kok2
Worst song ever created
Seriously? This is actually one of the WORST songs of 2018. - allamassal
Who put this on the list, it is trash
1 Comment
42
1985 - J. Cole

43
Taste - Tyga

Best tyga song - ShrekTheGoat
Should be top 10s the beat is so good
44
Uproar - Lil Wayne

MY favorite
real good
45
Wanna See My Pencil - Jeffy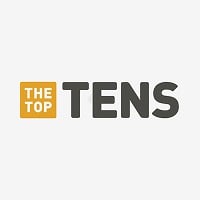 46
Apeshit - The Carters

A great song for hyping me up - kok2
47
The Ringer - Eminem

Should be higher - jameshoward
48
Look Alive - Blocboy JB

Carried by drake - Genesyis
Dope, catchy, amazing beat, just perfect. - Not_A_Weeaboo
49
Nice for What - Drake

This song is the best out of Drake's 2018 hits, because it isn't boring like God's Plan or just awful like In My Feelings. This song is catchy, and although the lyrics are below-average and full of swear words, the meaning is good. But really, Drake of all people to promote female empowerment? - allamassal
50
A$ap Forever - A$ap Rocky

PSearch List
Related Lists

Best Rap / Hip Hop Songs Released or Charting in 2018

Top Ten Most Annoying Rap Songs from 2008-2018

Top Ten Most Popular Rap Songs in 2017-2018

Top 10 Hip Hop / Rap Songs Of 2018

Best Rap Albums of 2018
List StatsCreated 3 Feb 2018
700 votes
149 listings
1 year, 289 days old

Top Remixes (9)

1. Stargazing - Travis Scott
2. Watching As I Fall - Mike Shinoda
3. Dark Knight Dummo - Trippie Redd

yaygiants16

1. Sad - Xxxtentacion
2. King's Dead - Jay Rock, Kendrick Lamar, Future, James Blake
3. Lucid Dreams - Juice WRLD

jameshoward

1. Whiteboy - Tom MacDonald
2. Watching As I Fall - Mike Shinoda
3. Over Again - Mike Shinoda

StealthRUSH
View All 9
Error Reporting
See a factual error in these listings? Report it
here
.