Best Rappers of 2017
The Top Ten
1
Kendrick Lamar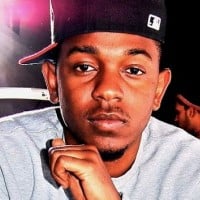 Kendrick Lamar Duckworth (born June 17, 1987) is an American rapper and songwriter. Raised in Compton, California, Lamar embarked on his musical career as a teenager under the stage name K-Dot, releasing a mixtape that garnered local attention and led to his signing with indie record label Top Dawg Entertainment (TDE).
By the end of his career Kendrick Lamar will be considered Hip Hops greatest MC's. His bars, flow, and delivery is not only better than his counterparts, but on par with Rap's greatest Legends. Lamar has not only received critical acclaim by fans, but Raps greatest legends as well. He realeased back to back to back fire albums: GKMC, To Pimp. A Butterfly,and DAMN. His greatest album is To Pimp a Butterfly which as seen as one of the greatest albums of this generation by not only rap fans, but by listeners who aren't fans of Rap. Overall, wether you like is great lyrics, his beat, or the message he displays, KDOT is doing it way better than any other rap artist out there
Kendrick has ARGUABLY had the best album of the past 5 years in good kid M.A.A.D city (or To Pimp A Butterfly it's debatable). I don't think DAMN was as good as these two as they were classics but DAMN was still a very enjoyable album. And I think he's just gonna keep growing. He's probably the best lyricist in the world right now and is a genius on the mic. Deserves to be at the top if I am being honest, but obviously others will have opinions
He's constantly pushing the boundaries of hip-hop as a genre with his flawless production choices and he is improving on the standards that have already been set with his lyricism and flow. He is also the best live performer the genre has ever seen in my opinion with his charisma and theatrics.
Not only had he proved how politically and socially aware he is, he continues to explore and enhance his sound on each album. His flow is unmataxhss, his content is unparalleled and the production value TDE puts into his work is unforgettable. On recent song "The Heart Part Four" he brags,

"1-2-3-4-5, I am the greatest rapper alive."

And rightly so.
2
Logic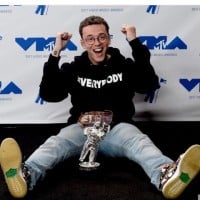 Sir Robert Bryson Hall II, better known as Logic, is one of the most influential artists in the rap game today. He was Born on January 22, 1990, in Gaithersburg, Maryland and first gained major fame through making 2013's edition of the XXL Top-10 Freshmen List and has easily become the most successful in that entire class (Only Schoolboy Q, Joey Badass and Chief Keef come close). Logic even got more popular in 2017, when he released his song, 1-800-273-8255. It was nominated for the Grammy Award for Best Music Video and the Grammy Award for Song of the Year. It also reached number 1 on the billboard charts. It was on his album, Everybody.
This champion is the heck of a story teller! In 2017, hip hop was always the same! The music was quite relevant and boring with hardly any tone but a quiet little popping crystalic sound with a bass every five seconds. And people like Migos or 21 Savage only rap about money or anything entailing finances, but I guess 21 Savage is a bit cool. But when I watched "1-800-273-8255" live on YouTube, Robert explained why he wrote it, because every dweller on Earth is special and deserves life, and that life is a fragile thing, you only get one. I sure wish I could be saying that to Chester of Linkin Park now.
The greatest rapper right now in my opinion. Not just with beats and flow with words, but with lyrics too. He raps about his drug related and violence filled life all the time in his songs. Being biracial, he knows what it's like to be discriminated on both sides, and uses that experience to rap and become one of the greatest rappers of this decade. Overall, Logic is the most underrated rapper out there and he is one of the best out there.
Best lyricist right now. Talks about real life scenarios. Doesn't talk about women, money, drugs 24/7. Definitely a man who everyone should consider to listen to. With his biracial existence and him addressing equality in his upcoming album titled "Everybody", everybody should hear what he has to say. Not to mention that him and his producers are making the hottest beats out right now.
Logic should definitely be number one. People repeatedly shut him down because of his looks before they even think about listening to one of his songs. They just see him as "Another white boy rapper." But once you take the time to listen to his songs and understand his lyrics you realize just how good he is. Also he definitely has the best flow I've ever heard. I'd definitely put him up there with the best.
3
J. Cole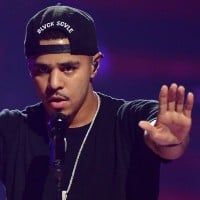 Jermaine Lamarr Cole, better known by his stage name J. Cole, is an American hip hop recording artist and record producer.
Should be above Drake for sure. Love the jazzy feel of his beats on his newest album. Not a bad album to date and each sound so different. One of the best lyricists today- brutally honest with a great flow and great rhymes. He's also able to educate and make you think in ways KRS-ONE would. He can tell stories like Nas. Always changing and evolving, yet he still sounds great in any song he's thrown into. Great producer. He's one of the few hip-hop artists I can listen to nowadays. Kendrick and Cole are too different to compare against each other, but both are great artists and take their art seriously
This guy is so versatile. Punchlines that can match any of the best in the game, lyrics so deep it's like he takes the words right out of your head, a flow good enough to make any fan of music want to just sit back and vibe. This man is the complete package. There is no other rapper whose style comes close. He is in a league of his own. By far the realist and most down to earth rapper in this generation. So humble. A poet down to the truest form of the word. Not as popular as Drake but definitely a better rapper. And I personally feel Kendrick is more hyped up given the whole Compton connection. Cole is definitely underrated and in some instances I feel that he is so humble, and tends to shy so far away from the media that he gets forgotten. Definitely #1 I'm my book.
One of the best story tellers both in his music and in his performances. Truly humble, and is also a producer and songwriter (cannot say that for everyone on this list). He stays up to date with the struggles of being a man, a black man, growing up in poverty, beating the odds of the justice system, standing up for the people, not claiming to be above anyone else - but more an equal. I could go on, but he is truly amazing!
He is much different from all the other rappers today because he tells stories in all his songs and uses examples from reality such as social, economic, and government issues. He definitely deserves to be on the top.
4
Chance the Rapper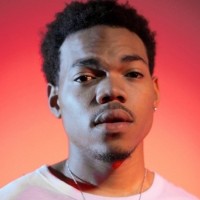 Chancelor Jonathan Bennett, known professionally as Chance the Rapper, is an American rapper, singer, songwriter, and record producer from the West Chatham neighborhood of Chicago, Illinois.
He is probably the best up and coming rapper. He does not mumble and his music has depth. He also has very good lyrics and background music.
Chance the Rapper is one of the few rappers that has an actually meaning in his songs. He almost writes poetry. You know what he talks about in his songs.
How dare people put Lil Yachty and Lil Uzi Vert over this guy he has the potential to be one of the greatest of all time!
Definitely should be1. He is an incredible story teller and while Damn is a great album it doesn't beat coloring book.
5
Eminem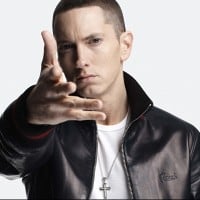 Eminem, born Marshall Bruce Mathers III, is an American rapper, actor and music producer born on October 17, 1972 in St. Joseph, Missouri. Eminem has sold over 300 million records making him the bestselling hip-hop artist of all time. In addition to his solo career, he is a member of D12 and (with Royce da 5'9") half of the hip-hop duo Bad Meets Evil. Rolling Stone ranked him 83rd on its list of 100 Greatest Artists of All Time, calling him the King of Hip Hop. Including his work with D12 and Bad Meets Evil, Eminem has had ten number-one albums on the Billboard 200 and 5 number-one singles on the Billboard Hot 100, and 13 worldwide.
I have been a long-time fan of Eminem. The mumble raps that we hear from today's rappers are no match to the lyrically genius verses that you find in songs like 'No Love', 'Guts Over Fear', 'Kings Never Die', 'I need a Doctor', 'Till I Collapse' and the list goes. The songs have given many the strength to get through tough times. His recent album Revival is an evidence of him reaching a level which is not conceivable by all. Eminem should definitely be on the top.
With his new album, he is going to be the best rapper of this year, he has come back to the rap game, I suppose for the last time as he mentioned in "Castle" and "Arose". Those who listened to the album and didn't like it, listen once again, then you WILL understand the real power of Rap King. To be honest I also liked the Kendrick's album, but guess who's back guys, back again, Shady's back guys, tell a friend. Eminem is the true best rapper of all time.
How is eminem not number one? I know everyone has their opinions but Jesus Christ. Eminem is probably in the debate for being the GOAT of rap. Why the hell is DRAKE number two!? You do realize Eminem diss the hell out of Drake and kicked his ass in their beef. Eminem is a Top 3 rapper of all time no debate. Eminem is the only sensible rapper in the modern era.
Even though his new albums have mixed reviews, many fans saw them as excellent and amazing. We also cannot forget how this man changed the music industry forever, which is why he should be number one. His talent is off the charts, and all of his hit songs have made me and many others love rap. Thank you, Eminem, for everything.
6
Joey Badass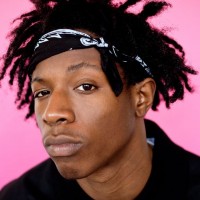 Jo-Vaughn Virginie Scott, better known by his stage name Joey Badass, is an American hip hop recording artist and actor.
Get this man over Lil Uzi please! He is so talented, the second best lyricist of the new School next to Kendrick (Yes he is better than Earl Sweatshirt in my opinion but Earl is great too). I abseloutely love his music, and All Amerikkan badass is one of the best projects of 17'
Released arguably one of the most classic mixtapes in 1999.
Only 22 and has the potential to become a top 5 rapper in the game in the next 3 years. Also leader of one of the best rap crews in hip hop, Pro Era.
His songs are amazing. I knew all the words of every song within a week of listening to his album All-Amerikkkan Badass. I think the only rapper I'd put him behind would be Logic.
Joey could body all those mumble rappers without even using half of his brain capacity. Shame people vote for Lil Uzi more than Joey.
7
Drake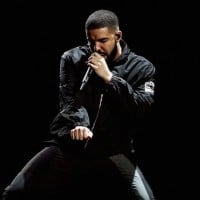 Aubrey Drake Graham, known professionally as Drake, is a Canadian rapper, singer, songwriter, record producer and actor, born on October 24, 1986 in Toronto, Canada. He started his career on Canadian reality show "Degrassi: The Next Generation".
Considering drakes versatility he is one of the greatest rappers alive. He can make great hits like hotline bling to shoeing he can spit bars with back to back. He is at the top so a lot of hate is thrown his way. Hopefully people realize he is a walking legend now and not when he dead and then decide to listen.
Drake is literally the definition of cancer. His ass should have been taken off life support on degrassi when his ass was shot. Wheelchair having crippled muppet looking ass.
Drake's music is so relatable within my life and has such a good vibe that it really makes me feel happy. I love his music from back then, and today. His music has a very attractive sound to it. It makes you want to get up and dance!
All of his songs have so much meaning, flow and rhythm. Loved him since the early 200's and watched him earn his way up. Well deserved. Couldn't have so much respect for any other rapper.
8
Tyler, The Creator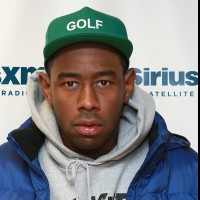 Tyler Gregory Okonma (born March 6, 1991), better known by his stage name Tyler, The Creator, is an American rapper, record producer, and music video director. He is well known for his hostile relations with his now deceased father, whom he addresses in multiple songs and albums telling the audience how much he distastes his father. Tyler has composed seven albums, which are Bastard (2009), Goblin (2011), Wolf (2013), Cherry Bomb (2015), Flower Boy (2017), IGOR (2019), and Call Me If You Get Lost (2021).
God I love tyler right now, his music has appealed to me ever since I've heard him, he doesn't care about being controversial and I love that, he actually puts meaning into his songs and I fully respect who he is and what he does.
Most unique style in the game right now and his newest album flower boy is amazing. I think he could have ranked in the top ten but that's just my opinion.
He is so good but no one really listens to him. He has a great new album called the flower boy and I love all of the songs. Him and logic should do be #1&2
Deep music that has meaning to it, gotta love Tyler. Unique, entertaining, just amazing all around.
9
Jay Z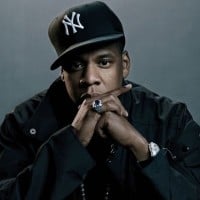 Shawn Corey Carter, known by his stage name JAY-Z, is an American rapper, record producer, entrepreneur and investor born on December 4, 1969 in Brooklyn, New York. He is best known for his albums Reasonable Doubt, The Blueprint, and The Black Album. He is considered to be one of the best rappers of all time.
I must say that Jay-Z was never one of my favorite American rappers despite he's always praised as one of the greatest. He never struck me as neither a conscious nor a pop rapper, and he tried out both. What he lacked for me is a personality or some sort of tradenark or gimmick to recognize him. "Watch the Throne" is nevertheless one of my favorite American hip hop albums, I always credited that to Kanye's irresistable insanity, but there are also moments were Jay steals the scene. Thing is: Jay has the flows and the lyrics, but not the charisma and excitement. I aknowledge he made some awesome hip hop, but I never went out like "wow that was crazy good". But now... I have to reconsider all of that. "4:44" was one hell of an album. Actually... it was almost Kanye level. It feels like Jay developed a certain unique feeling in the way he presents the music, that makes it both more personal and more experimental - I embrace both. Now... I own 2 other solo albums by him, "The Black Album" ...more
People always hate on Jay his body of work second to none! How many rappers can sell out big venues without having 5 other acts! the man is 48 years old still relevant today! Several platinum albums! Not to mention married the hottest chick in the game! more money then all your favorite rappers put together! Sounds like a whole lot of charisma to me! Knock it off!
The Story Of OJ is probably one of the best rap songs to come out in the last decade. His project 4:44 that he recently released was outstanding and shows that the future of rap may not be as bad as we perceive it to be.
He's not even relevant in 2017. His last decent album was in 2007 with American Gangster, he should hang it up. In my opinion he declined after he married beyonce.
10
Big Sean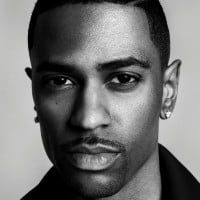 Sean Michael Leonard Anderson, known professionally as Big Sean, is an American hip hop recording artist from Detroit, Michigan.
His last two projects are seen as some of his weakest ones, but I think they are him at his best. He feels the political tension, mixing in his emotions and rapping about the power he has. His flow is second only to Logic. And Metro Boomin is the greatest producer of this year, and he will continue to be for many years to come.
Favorite Tracks
1. Savage Time
2. Moves
3. Sacrifices
4. Go Legend
5. In Tune
And why people say that Big Sean is corny? It doesn't make any sense. If their talking about his lyrics heres my question to you. have you heard what other music artist are saying in there music lyrics?
Seriously? Drake doesn't even write his own lyrics... Big Sean is probably the most lyrical rapper of 2017, behind Kendrick Lamar
Big sean is the G.O.A.T he spits lyrical fire and he has club bangers. All round the best rapper, his flow and voice are good as well
The Contenders
11
Lil Uzi Vert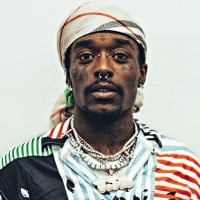 Symere Woods, better known by his stage name Lil Uzi Vert, is an American hip hop recording artist and songwriter.
Honestly, I was expecting him to be #3 or #5 because I love all of his songs, especially XO Tour Life. My sisters and me are always blasting that song. His songs are so good so I was expecting them to be way higher. He has so many good songs that I just don't understand how he wasn't higher. He is my favorite rapper.
Doesn't always have the deepest songs but always comes through with catchy beats. This dude doesn't think too much and just puts out fire songs that you can't get out of your head
Catchy but that's mostly it. A lot of repetition and lack of the ingenious style that people like Biggie, Tupac, and Eminem had. Very unimprestive and overrated.
All the other guys didn't put out that much work while uzi put out tons coming off a great 2016. He kept his momentum through the whole year
12
XXXTENTACION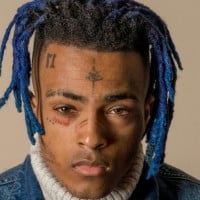 Jahseh Dwayne Onfroy (January 23, 1998 - June 18, 2018), known professionally as XXXTentacion, and often referred to as X, was an American rapper, singer, songwriter, and criminal.
Whoever says he's made on song is retarded look at his soundcloud and look on youtube or look at anything else he has many songs and pretty much all of them have millions of hits, Look at Me blew up and made him mainstream but he is making more music since he got out of jail and he is going to be one of the greatest rappers of all time. He should by far be in the top 10, Drake shouldn't even be considered to be on the top 10 he doesn't even write his own lyrics.
Give him his clout. He is not broke, his net worth is over two million. He doesn't just scream, he pours his emotions into his songs and also has positively influential songs such as Hope, Riot, and Jocelyn Flores. One of the best coming up rappers of this generation. Has a steadily growing fan base and has came up faster than some of these rap legends. People claim that he's trash bandwaggoning off of "Look at me". Update: His song "Sad" just went platinum and he is beggining to be very well known.
He is versatile, and although his Look At Me is the most famous one, he has other which he actually talks about his life. People judge him because he was locked up, which is pure hypocritical non sense, since big rappers were locked up too, it does not affect his music. He should be know for other songs like I spoke to devil in miame, Clarity, and other soundcloud stuff with real meaning
XXXTENTACION is the best rapper ever! I literally listen too him everyday...NO JOKE! He can freestyle about everything and make it good enough to go viral. His new album 17 everybody should go listen to it.
13
Kanye West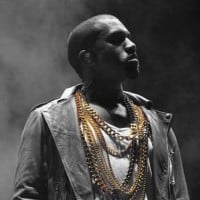 Ye (born Kanye Omari West; June 8, 1977) is an American rapper, songwriter, record producer and fashion designer. He is regarded as one of the most influential, as well as controversial, artists of the 21st century. ...read more.
By facts Mr.West is signing the new art and plus the release album Saint Pablo has a picture of a family and woman and says witch one. I think the culture relay s on false truth created by family lying about family is. In some cultures family's legally traded there young for money so witch one would you choose out of a woman that is willing to help you build the right culture or a lying family that will trade you for money. Simply I choose a woman because I have every need to give her. And she know that I have the money not to trade our young also it's not all about money but a man and that woman of truth will hold there own.
While Kanye lacks the lyrical skills or versatility that Kendrick and Eminem were blessed with, he currently has the best discography in hip hop (I say currently because, although DAMN. did show Kendrick beginning to sell out to the mainstream, he has potential). Eminem, meanwhile, reached as many lows as he did highs throughout his career. Yes I am backing Yeezus and 808s, and I am sure many who hate haven't heard these albums themselves. I do not think he is undoubtedly better, but I do think he deserves to be higher on this list
Hell no, he didn't even release music in 2017 and he hasn't made good music in a long time. Also, he uses ghostwriters. You can't be the best if you don't write your own lyrics.
He is the greatest musician/artist/rapper of all time. He was and he will always be revolutionary
14
Macklemore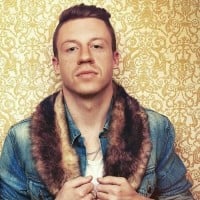 Ben Haggerty, (born, June 19, 1983) known by his stage name Macklemore and formerly Professor Macklemore, is an American singer and songwriter from Seattle, Washington.
This guy should be number 1!
His songs are so meaningful and he has changed so many peoples lives with songs like "Otherside". His songs are from the heart and he is deserving of the title of the best rapper in the world.
Please listen to his texts. Love the meanings of his songs and originality. Underrated.
Ok this is way too high like not even close. This guy isn't in the top 30 or even 40 so he's definitely not 16
Super underrated, his rap Is so varying and original.
15
Amine
The best with Caroline and red Mercedes and last but not least spice girl
16
Travis Scott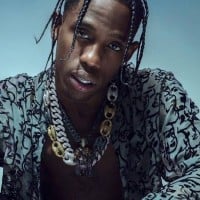 Jacques Webster, better known by his stage name Travis Scott, is an American hip hop recording artist, record producer and musician from Houston, Texas.
Purely in terms of music, TRAVIS is hands down the best rapper of this time! His concerts are lit and he's also a fashion icon! His album Trap in the birds sing McKnight was fire... so was Rodeo and Days before Rodeo. He's coming in league of Kanye west and also collaborating with great artists such as Kendrick.
Travis is extremely underrated and made some INCREDIBLE music compared to a lot of the wack rappers of this rapper. Just take a listen to Days Before Rodeo and your opinions on Travis might change.
With Travis Scott you just chill and listen to is music. 2017 was definitely his year. He was on a song with SZA and his features are amazing!
He is one of the greats. Travis's beats are the hottest out right now and listen to Days before Rodeo if you don't believe he can rap.
17
Rittz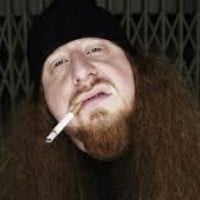 Jonathan McCollum, better known by his stage name Rittz, is an American rapper from Gwinnett County, Georgia.
Rittz should be in the top 3 for sure! There's a lot of rappers on this list that are pure garbage, and are way less talented than Rittz! Do the right thing, and put this GOAT at the top where he belongs!
Dog, rittz is is a crazy clear and fast rapper. His lyrics are one of the best in game, he's also a really nice guy. He doesn't usa auto tune like some of these dumbasses out here. He is all around a amazing rapper
Rittz has undeniably great flow and rhythm. There was a reason why he was apart of strange music. Rittz is definitely top 10 at the very least. #CNT
Yo Rittz has bars for days please let this dude shine and put him at the top of this list!
18
B-Nasty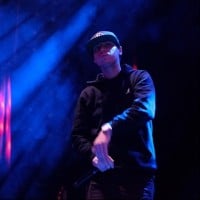 19
Migos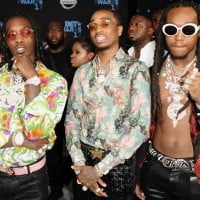 Migos is an American hip hop trio from Lawrenceville, Georgia, founded in 2008. They are composed of three rappers known by their stage names Takeoff, Quavo and Offset.
Good beats, cutting edge style, swag off the charts but their raps are trash and most for their songs sound the same. Too bad so many rapper are copying these guys. I can see why so many people like them but they ain't saying' nothing'
Migos should be higher on the list. There sound is so unique you wont hear anything like it ever. Their albums are fire and catchy! Their collaborations they do with other people is amazing too!
The 3 rappers have their own style of rapping. The guys are always coming through with their beats. And also dropped a fire album of 2017. The guys have been on several songs, that went Gold or Platinum this year. Top 10 for sure
Overhated but awesome. Pretty good lyricists. Quavo is a better version of Future and Offset could beat Desiigner (if Desiigner didn't make those sounds). They need more respect. 8/10
20
Big K.R.I.T.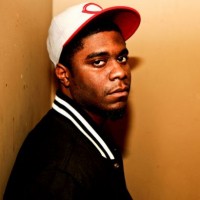 Justin Scott, better known by his stage name Big K.R.I.T., is an American rapper and record producer from Meridian, Mississippi.
This guy has excelled, he's one of the best new rappers for sure.
This dude about to blow up! His new album is amazing!
Better than everybody
21
21 Savage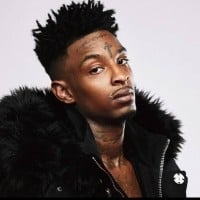 Shayaa Bin Abraham-Joseph (born October 22, 1992), better known by his stage name 21 Savage, is an American rapper. He received attention for projects such as Free Guwop (2015) as well as Savage Mode (2016, with Metro Boomin) before going on to release his debut album, Issa Album (2017). He is best ...read more.
Check out some of his interviews and you'll see what that guy went trough... I know he's not lyrical but he don't have any education. He's song are straight fire tough the beat, the rhymes and his voice. Lot of bass and a mellow vibe! 10 bad in a mansion...
Dude 21 Savage is a damn good rapper like someone said he isn't lyrical but his beats, and the meaning of his songs. Not just red oops or dip dip, but songs like Nothing new or special are amazing because of the emotional touch he puts on it. ISSA could and in my opinion should be Rap Album of the year
Lookout he's the man. He is the best sounding rapper ever to have grabbed the mic. He got wife and I listening to trap she only liked country music. Not now it's on 104.5 all day all night. Can't wait to hear what he does next. We frigging Luvs him and all ofem right now they all come together maken best dam music rap n hip-hop ever will see again. History in the making. Savage come to Knoxville Tennessee I I'll hook it Up Glad for you man you did good. Zenfire72.
21 Savage uses stories of things he experienced. I feel with a little help, he could become a mumble rapper J Cole.
22
Hopsin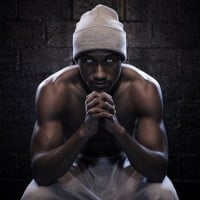 Marcus Jamal Hopson, better known by his stage name Hopsin, is an American rapper, record producer, director and actor from Los Angeles, California. Hopsin was born on July 18, 1985. His first album was called Emurge but he's best known for his album titled Raw.
You hopsin is top 10 for sure. Get these ratchet ass rappers out of here.
Amazing artist. One of my top 10 honestly
What is he doing at 87? Top 15 for sure
23
Blu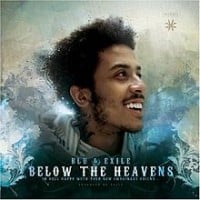 24
NF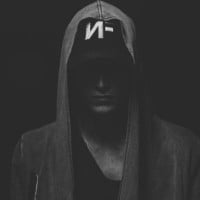 Nathan "Nate" John Feuerstein, whose stage name is NF, is an American Christian hip hop rapper, singer and musician from Gladwin, Michigan.
I HATE it when people are like "him being a christian is what makes him great blah blah blah". No. Being a killer rapper with and amazing flow and heartfelt lyrics are what make him a beast. Perception wasn't a very "christian" album but it was still a phenomenal album. The lyrics on Therapy Session and Mansion can be interpreted in either a christian or none christian way. To all the people reading this who don't know who he is try listening to "Remember This", "Intro III", "Mansion", "All I Have" and "Real".
His Christian beliefs and faith are what hold him back from being higher up on this list but honestly, he deserves respect for pumping out straight fire that rubs against media and what other rappers have to say. His beats are dope, his lyrics are unlike any other and he's even been compared to Eminem. This guy is amazing!
It's not just the christian rap and the flow that I think makes him such a good rapper. It's the fact that no other artist has music as deep as NF, don't even try to compare another artist saying that they have "Real Music" no music will ever get as real as NF

REAL MUSIC (Been here since Mansion)
His CHRISTIAN BELIEFS and FAITH is what makes him one of the best rappers out there, he has been compared to Eminem and he won. So yeah I'm pretty sure that his Christian faith is what makes NF himself. The best rapper out there, or at least in my opinion.
25
2 Chainz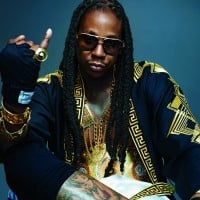 Tauheed Epps, known by his stage names 2 Chainz and formerly Tity Boi, is an American rapper from College Park, Georgia, and is often regarded as one of the most mediocre rappers of recent years. He started out in the southern rap duo Playaz Circle with fellow rapper Dolla Boy, before he would become ...read more.
PSearch List