Top 10 Rappers People Either Love or Hate
phillysports
Hip hop has an abundance of artists in the game that people either love or hate. Here are a few of the most prominent divisive people in rap music.
The Top Ten
1
XXXTentacion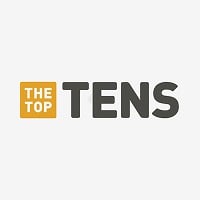 Jahseh Dwayne Onfroy (born January 23, 1998), known professionally as XXXTentacion, and often referred to as X, is an American rapper, singer and songwriter.
Why people love him:
- His songs touch on heavy topics such as depression and suicide, and he poured his heart and soul into his music.
- His instrumentals incorporated elements from genres such as folk and emo that most rappers would not attempt to fuse their style with.
- Due to his untimely death, he will always be known as an artist who died too young. He clearly showed a lot of potential as well as willingness to improve and change up his style, but we will never know where his career would have went.

Why people hate him:
- His songs didn't go deep into the subject matter he was discussing and they often came off as superficial, and even glamorized the issues he was talking about.
- His music was either boring or obnoxious instrumental-wise. You either got a distorted, over-bearing bass or the same guitar chords/piano notes looped in each of his songs. Regardless, they were never too interesting.
- He wasn't really a good person. He was known to pick ...more - phillysports
Honestly, I didn't really like much of X's music. The only song from him I liked where he really brought out his lyrical talent was Riot. It gave me much respect for the kid because it showed that he could write powerful lyrics that were relevant to today's society, but the problem is that he didn't do this often, or even at all, really. Most of his songs were just about him, and I never really found him to be exactly clear in what he was trying to say. Still, I have much respect for the dude because he was trying to better himself, and the fact that he died so young made me really sympathize for him. - Mcgillacuddy
I liked him but I'm not crazily obsessed like all the edgy emo suicidal teens who treat him like the greatest thing ever. - B1ueNew
If you go to a YouTube comment section regarding X being a bad rapper, then you'll have a terrible time. - Not_A_Weeaboo
2 Comments
2
Drake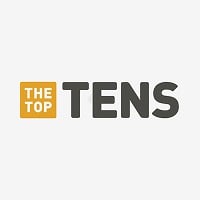 Aubrey Drake Graham, known professionally as Drake, is a Canadian rapper, singer, songwriter, record producer and actor, born on October 24, 1986 in Toronto, Canada. He started his career on Canadian reality show "Degrassi: The Next Generation".
Why people love him:
- Each of his songs have an emotional and personal feel to them, and touch on a wide range of topics such as his love-life, his roots, and his family.
- He has a pretty good singing voice and knows how to make catchy music that appeals to the general public.
- Michael Jackson was the defining artist of the 1980s. Nirvana were the defining artist of the 1990s. Eminem was the defining artist of the 2000s. Like him or not, Drake will most likely be viewed as the defining artist of the 2010s.

Why people hate him:
- He has a boring and monotone flow in most of his songs that does not demand any listening attention. His voice often sinks into his instrumentals and does not excite the listener in any way.
- He has ghostwriters who write his songs for him. This hasn't been officially confirmed, but everyone knows that most of the time Drake didn't come up with what he says on an album or mixtape.
- His beats and instrumentals often follow trends ...more - phillysports
Drake was a monster in 2014-2015. He made several hit singles, including 0 to 100 and Back to Back which nearly ended Meek Mill's career, and his mixtape If You're Reading This It's Too Late is easily his most polished project to date.

Once he made Views, though, he went downhill from there. - Mcgillacuddy
I personally like Drake. - 2storm
I like some of his music, like Hotline Bling and God's Plan. Those are good songs. - saturatedsunrise
3
Post Malone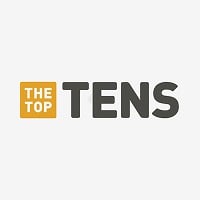 Austin Richard Post (born July 4, 1995), known professionally as Post Malone, is an American singer, rapper, songwriter, record producer, and guitarist.
Why people love him:
- He brings an authentic singer-songwriter aspect to the rap game and has loads of respect for past artists that are from the hip hop industry as well as rock stars and folk singers such as Bob Dylan.
- He has an actual decent singing voice compared to many other pop-rappers out there, and has a knack for making very catchy melodies and hooks in each of his songs. His music also has the interesting mixture of being both exciting and relaxed at the same time.
- He has a cool, laid-back personality that's easy to relate to. No other popular current rapper would have the time or interest to make cameos in random YouTuber's videos (H3H3/iDubbbz). That's a testament to how humble and down-to-earth this guy is.

Why people hate him:
- His lyrics and rhymes aren't very creative and fall back on rap clichés such as partying, drinking, drug-use, and material possessions.
- Many people are just sick of the current auto-tuned trap style of music which ...more - phillysports
He's not my favorite rapper, but I'll take Post Malone over other mumble rappers any day.

And Rockstar was pretty catchy. - Not_A_Weeaboo
One of my least favorites, but he has one really good song. - saturatedsunrise
4
Lil Wayne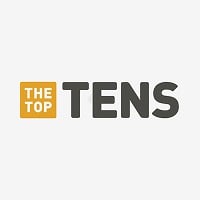 Dwayne Michael Carter, Jr. is an American hip hop artist and is often referred to as one of the worst rappers of all time. He was signed to Cash Money Records by Birdman at a young age. Before he became a household name and the artist he is today, he was 1 quarter of the southern rap group The Hot Boys, ...read more.
Why people love him:

- His ability to create clever, singalong hooks that stick in your head instantly.
- His instrumentals are/were typically very good and fit the mood of his songs well
- 2000s nostalgia for current teenagers and 20-somethings

Why people hate him:
- His auto tuned voice is very grating and not pleasant to listen to.
- His songwriting range is very limited and he typically raps about common rap clichés such as strippers, money, cars, and drugs. He never has lyrically challenged himself in his career and has stuck to the lowest common denomonator.
- He was a major player and trendsetter in the infamous "bling era" of hip hop.
- His embarrassing attempt at "rock" music. - phillysports
5
Lil Uzi Vert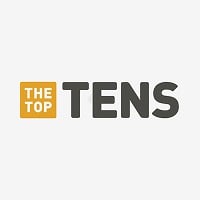 Symere Woods, better known by his stage name Lil Uzi Vert, is an American hip hop recording artist and songwriter.
Why people love him:
- His songs have spacey, interesting instrumentals that transcend the current boring trap scene.
- He has a larger than life personality that people gravitate to.
- He's relatively good at writing catchy hooks.

Why people hate him:
- He intentionally mumbles and slurs most of his words in each of his songs.
- He often sings in his songs, and his singing voice is awful by most people's standards.
- Many people consider his music to be whiny emo rap without much substance. - phillysports
6
Cardi B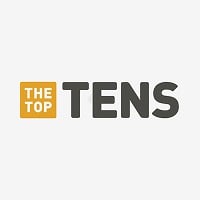 Belcalis Marlenis Almánzar, known professionally as Cardi B, is an American rapper, songwriter, television personality and more.
I can't even pretend to muster up any positives to say about this godawful joke of music. The fact that people like Cardi B so much to the point where she already has two number one singles on the Billboard Hot 100 should honestly be seen as one of the biggest travesties in the history of American pop culture. So here's all the reasons why Cardi B sucks:

- Her rapping voice is one of the most insufferable assaults on the ears that I have ever heard. She sounds like she's 10 years old with her lisp and sounds like someone who has never rapped before in EVERY one of her songs. Also, the way she needlessly elongates her syllables in most of her raps is pure ear torture.
- Her songwriting range is very, VERY limited. Most of the time, she raps about basic things such as money and sex without doing anything new or different with it. She also has the same nasally flow in each song and rarely switches up her rhyme schemes.
- She has a massive ego and always has to tell the ...more - phillysports
Because plenty of other people like her...for some bizarre reason. These aren't the rappers I have mixed feelings on. These are the rappers that the public/critics have mixed feelings on. I think Cardi B is a talentless hack and an obnoxious person, but she does have a following. Plenty of people like her and plenty of people hate her, as well. It's just that I can't come up with a single objective reason to like her or her music. - phillysports
I mean, at least you can understand the lyrics. - Not_A_Weeaboo
Not a fan. - saturatedsunrise
7
Lil Yachty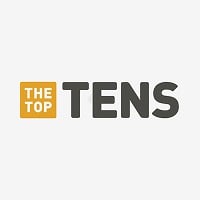 Miles Parks McCollum, known professionally as Lil Yachty, is an American rapper, singer and songwriter. Yachty first gained recognition in August 2015 for his singles "One Night" and "Minnesota" from his debut EP Summer Songs. He released his debut mixtape Lil Boat in March 2016.
Why people love him:
- He exudes innocence and a charming stage presence, and has shown the willingness to improve and shake things up in his career.
- He has a decent flow in many of his songs.
- Like Uzi, he has developed a larger than life persona that instantly gets people to notice him.

Why people hate him:
- He has an unpleasant voice that reeks of autotune.
- The dude literally sounds like he has marbles in his mouth. It's hard to get into somebody's music when you don't even know what they're saying half the time.
- He doesn't have a lot of respect for his older contemporaries and devalues the hip hop music of the past. - phillysports
8
Nicki Minaj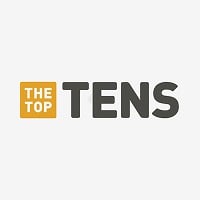 Nicki Minaj is a Trinidadian/American rapper / pop music artist. Nicki is most known for songs like "Anaconda", "Only", "Truffle Butter", "Super Bass" and "Stupid Hoe" . Her real name is Onika Tanya Maraj. She was born on December 8, 1982 in Saint James Trinidad and Tobago. ...read more.
Why people love her:
- He technical rapping ability and speed are quite impressive. Her flow and rhymes can also be interesting at times.
- She knows how to make an immediate impression on the listener. She elicits strong feelings from the audience in each of her songs. You can call Nicki Minaj many things, but one thing you cannot call her is boring.
- While female rappers such as Salt-N-Pepa, Lauryn Hill, Missy Elliott, Lil Kim, and Eve experienced loads of success before her, Nicki Minaj was the first female rapper to become an all out superstar that could rival her male counterparts critically and commercially. She was at the forefront of the music industry for a good five years earlier in the decade.

Why people hate her:
- Her lyrics are very repetitive and don't have much range to them subject-wise. She often relies on monotonous hooks that use the same words over and over again without switching up her style. She also has a tendency to fall back on common hip ...more - phillysports
Nicki in my opinion is a rapper that either makes good songs or bad songs. For example, Starship and Anaconda. - Not_A_Weeaboo
9
Lil Dicky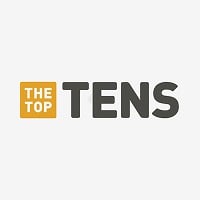 David Andrew Burd, better known by his stage name Lil Dicky or LD, is an American rapper and comedian.
Why people love him:
- He's a breath of fresh air in the rap scene by deliberately not taking himself seriously and rapping about mundane things that anyone can relate to. He's probably the biggest comedy rapper in hip hop currently.
- His flow is very impressive, with many different rhyme schemes, rapping speeds, and wordplay in his lyrics.
- He, as he puts it, makes "rap for people who are anti-rap", and satirizes the genre in a lot of his songs.

Why people hate him:
- A lot of people find his jokes too lowbrow, immature, and simply not funny.
- Some consider what he's doing to be disrespectful to the artistry and genre of hip hop as a whole.
- "Freaky Friday" was his first major mainstream smash, and it received controversy due to its inclusion of Chris Brown. It was a lot of people's first time listening to Lil Dicky, and many were rubbed the wrong way by him. - phillysports
10
Logic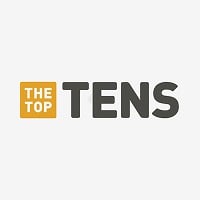 Born on January 22, 1990, in Gaithersburg, Maryland. Sir Robert Bryson Hall II, better known as Logic, is one of the most influential artists in the rap game today, with amazing lyricism and flow. Logic first gained major fame through making 2013's edition of the XXL Top-10 Freshmen List, and has easily ...read more.
Why people love him:
- His flow is great and his lyrics touch upon serious subject matter. He doesn't need to pander to rap clichés in order to gain success. He has actual substance and messages behind each of his songs and lyrics.
- He's a sincere guy no matter what you think about him. He also appears to be very genuine, both as a rapper and as an overall person.
- He has a great amount of respect for both hip hop as a whole and his fans.

Why people hate him:
- He often comes off as preachy and pretentious, which can turn a lot of people off. People typically don't enjoy the feeling of being talked down to.
- Despite his best intentions, he often misses the point on a lot of his subject matter and trivializes the problems he raps about. None more egregious than the line "Who can relate?! Woo! " on 1-800-273-8255, a song about depression and suicide.
- He isn't too good of a singer when he has attempted to sing in some of his songs. - phillysports
People hated logic? Didn't know that. - Not_A_Weeaboo
The Contenders
11
Eminem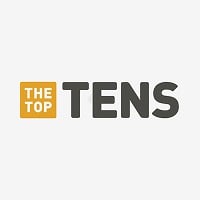 Eminem, born Marshall Bruce Mathers III, is an American rapper, actor and music producer born on October 17, 1972 in St. Joseph, Missouri. Eminem has sold over 300 million records making him the bestselling hip-hop artist of all time. In addition to his solo career, he is a member of D12 and (with Royce ...read more.
My favorite rapper personally. My favorite song from him made me cry called "Nowhere Fast". It perfectly describes what is happening in the U.S right now with all the shootings and terrible things. - NightJinx
12
Lil Pump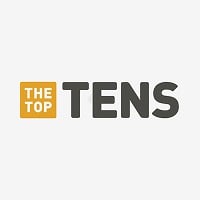 Gazzy Garcia (Known professionally as Lil Pump, born August 17th, 2000) is an American rapper, producer and songwriter. Gazzy began his career in 2016 with a collaboration freestyle with Smokepurpp, which was eventually posted in Soundcloud to popular success. He broke out to mainstream the following ...read more.
People love this nonce? - Userguy44
Why people love him:
The people who love him don't know real music
Why people hate him:
-He's an idiot. - B1ueNew
13
CupcakKe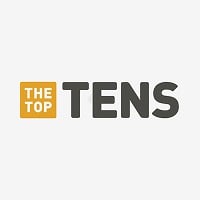 Elizabeth Eden Harris, better known by her stage name, cupcakKe, is a rapper, singer, and songwriter. She was born on May 31, 1997 in Chicago, United States. Although she is best known for her sexually explicit lyrics, cupcakKe was raised in a church and is still a devout Christian.
14
2 Chainz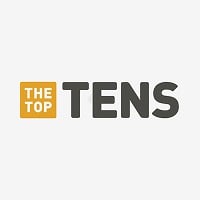 Tauheed Epps, known by his stage names 2 Chainz and formerly Tity Boi, is an American rapper from College Park, Georgia, and is often regarded as one of the most mediocre rappers of recent years. He started out in the southern rap duo Playaz Circle with fellow rapper Dolla Boy, before he would become ...read more.
15
Pitbull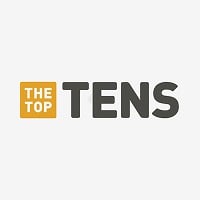 Armando Christian Pérez, better known by his stage name Pitbull, is a Grammy (and Latin Grammy) winning Cuban-American rapper, songwriter and record producer.
16
Kanye West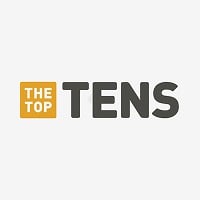 Kanye Omari West is an American rapper, songwriter, and fashion designer. He was born on June 8, 1977 in Atlanta, Georgia. After West's parents divorced, him and his single mother moved to Chicago, Illinois. At the age of 10, West temporarily moved to Nanjing, China, because his mother was teaching ...read more.
He should be much higher. His older music like Gold Digger was good. Now he makes mediocre and bland music and is a egotistical jerk. - B1ueNew
BAdd New Item
Related Lists

Top 10 Deceased People Who Were Never Jailed for Their Crimes but Either Deserved to for the Rest of Their Lives or to Be Executed

Top 10 Teams in the 2010s that Either Won Their First Championship or Broke a Title Drought

Top 10 Teams Capable of Winning Either Their First Title or Ending a Title Drought in 2019
Top Ten Movies You Either Find Hilarious or Off-Putting
List Stats
16 listings
1 year, 89 days old

Top Remixes
1. XXXTentacion
2. Post Malone
3. Drake
phillysports
Error Reporting
See a factual error in these listings? Report it
here
.