Big L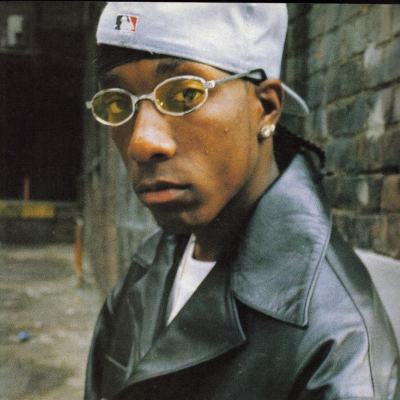 Uploaded by djdangerous
Info
Lamont Coleman (May 30, 1974 – February 15, 1999), best known by his stage name Big L, was an American hip hop recording artist, born and raised in Harlem, New York City, New York. Coleman embarked on his career in rapping, with the hip hop trio, Three the Hard Way. His first notable appearance came ...
read more
.
Comments
Top
Popular
Newest
Having something in common with Eazy-E, Big L was an extraordinary talented gangsta-rap rapper. Characteristic of Big L was his gangster-rap, delivery and flow and despite of other rappers you actually knew it was true what he was saying. Worked together with Tupac, Fat Joe and big dady Kane, to bad he was killed after a couple of years, he could have been one of the best!
Favorite rapper of all time, can't believe these fake rappers like wayne and drake are before him... It's shameful because his punchlines were legendary and his free styling was unmatched by anyone in existence
Has unbelievable flow, true lyrics and great free-styler. Wish he would have been around longer to make more music.
By far the greatest rapper of all time. GOAT. I know its an opinion to say this but there's rappers on the top of this list that don't even compare. clearly Tupac and biggie are only up there because of their fame. Realistically though biggies lyrics were no good and rap is poetry, you need to have lyrics to be on this list. with that being said they are great rappers but L doesn't compare, he's way too raw.

Eminem deserves #1 as him and big L are so similar just L was cut short so Eminem tops him because of his works.

Although this list is junk. Clearly its about fame and not skill.. kendrick only in 19th? Lmao him, L, and em should be top 3 at least. I know there's better the kdot but he is a beast.

Anyways Big L is number 1 in my opinion. I know if he got the showcasing he deserved and didn't die he would have made many great albums like Eminem.
The originator of rapping the illest jaw dropping subject known to rap. Technically superior as a lyricist, only a few rappers are in his league for putting together the syntax of a sentence and making it relevant to the subject matter. His premature death took away a rapper I believe would have been Top 3. - cowcod
Can't believe Drake is even on this list much less all these dudes from the middle east. BIG L was one of the reales in the game. At least he talked about the struggle of black americans. Kanye and Drake should be so far behind L. This list is a joke. RIP BIG Homie. Legends never die even if corporate fakes like Drake and Kanye pop up, POP STARS will never represent the true struggle and the game.
Are u serious? big L at 15? Behind Z? 1998 jay z vs Big L freestyle, Big L destroys him. Big L should be up there with Biggie, Tupac, and Rakim. I have to admit Eminem is a decent candidate, but all he does is raps about being bullied and that got tiring a long time ago. Listen to Big L, one of the most talented lyricists out there.
This is not a contest. Big L is by far top, only reason he's so low is because he's not well known enough. Anyone that doesn't know who big L is and hasn't voted yet, search up his freestyle raps. You'll seen vote Big L. I think big L has better flow than even Biggie.
Find a more talented rapper than this... I dare you. It's near impossible to match the unprecedented perfection that was Big L. Everything from his flow, to his delivery, to his lyrics were, and still are, unrivaled as a rapper.
How is L this low? He had everything, ridiculous flow, best punchlines of all time, great storytelling ability, unreal lyrics. The only argument I can listen to is the lack of quantity, but the quality of what he put out more than makes up for that. I've got L top 5, but I guess some people just don't got the same taste in music as me...
He kills any beat he touches, definitely doesn't get the credit he deserves... Probably the most lyrically talented artist ever to enter the rap game. My favourite rapper by far, after all he's M.V.P.

"I wasn't poor, I was po, I couldn't afford the o-r"
"Crimes i comitted, im a villain admitt it,im the type to murder you and tell ya moms im the kid who did it" The late great BIG L! Histories Best
He is undoubtedly a top 5 rapper of all time. It is unfortunate that the public's lack of knowledge of Big L's work is primarily the reason that he is so low on this list in comparison to his actual location within hip-hop.
Absolutely, Big L is the greatest rapper to have ever lived. A lyrical master. No one else is even in the conversation. Too bad he died so young and didn't make much music, therefore he's not well known. Hands down the best ever.R.I. P L. 2/15/99.
Honestly, L would have been top 10 easily if he kept going. Arguably the best freestyler that has held a mic. I wish L and Eminem could have battled each other, Em would destroy just about any rapper in a battle, just to say that a battle with Em would be so close should be enough evidence that he was a beast. A master of punch lines, he was so great (ask bevis I get nothing but head is brilliant) - AiJ
Big L is without a doubt, the best lyricist to touch a microphone, with pac, biggie, jay z, nas, eminen and dmx, Big L should go down as one of the G.O.A.T. Lil Wayne and the rest of young money should listen to one of these rappers and take notes.
Cannot believe big l is so low on this list, I'd put him above nas and Tupac based on lyrical talent alone which frankly Tupac lacked, I wouldn't put him above biggie or em though
BIg L is the most hardcore rapper in the history of gangsta rapper's.... check out 7min freestyle most ill lyrics
An underground legend that could have changed the game.
L dicks all over almost any mc ever, definitely top 10 with rza, gza, deck, ghostface, meth, reakwon, big pun, Nas and biggie in no particular order, they're all the best. Done.
Big L and z-ro need be in the top 5. I'm sorry but if you want lyrical talent it would have to be L and Z-ro, Followed by Nas'. They are all amazing But these rappers by far need the most credit. Tupac also

Are you crazy how is he not #1, he was out for 2 years and revolutionized the whole game.. Way ahead of his time, listen to 98 freestyle and tell me that that song isn't better than any rhyme Eminem ever came out with.
Disgusting how someone who even Biggie, Pac and Nas said was the greatest freestyler and one of the most talented rappers can be below Drake, Wayne, Kendrick, 50 Cent.

Also how is THE Method Man not even top 10?
He never got the shot he deserved, but had he not died he would be slaughtering everyone still. He had flow and lyricism like no one had ever seen. He was a genius with the way he wrote lyrics and delivered them in a humble way - Infinit
15 should be 1 Lil Wayne ahead of big l haha people that think that don't know rap seriously Lil Wayne, drake and 50 cent no way just stop this list needs to be destroyed