Dr. Dre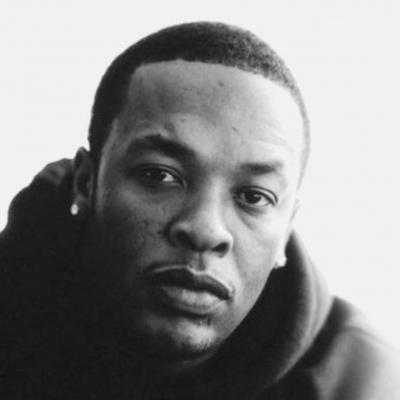 Uploaded by DaLizts
Info
Andre Romelle Young, born February 18, 1965, better known by his stage name Dr. Dre, is an American rapper, record producer, and entrepreneur. He is the founder and current CEO of Aftermath Entertainment and Beats Electronics.
Comments
Top
Popular
Newest
Dr. Dre, The Chronic, Aftermath, West Side. These terms may have been bragged and boasted upon by fanboy rapper 'The Game' to a painful extent, however, no-one can deny the doctor's impact on hip hop. Although, Dr. Dre hasn't dropped many albums as a solo artist, his most successful and strong album to date is ranked amongst the greatest of all hip hop records, of course I am talking about the Chronic. The Chronic is the clearest example of G funk within Gangsta Rap, and it has remained one of the most influential albums of the decades, with songs such as F***' Wit Dr. Dre (And Everybody's Celebratin'), Let Me Ride, Nuthin' But A G Thang and Lil' Ghetto Boy it is clear to understand why this album has received its deserved status. - MickyG94
There is no doubt about it Dr. Dre is definitely the greatest alive and to ever live. Dr. Dre is the reason for why rap is at it's point now do to G Funk type music. From the 80's to the present Dre was the life of old school hip hop. Even though he doesn't have many albums, he has been busy producing for those on his label of Aftermath including some of the other greatest artist around today including: Eminem, Snoop Dogg, 50 Cent and etc. So not only is Dre the greatest he has the rest of the greatest under his label. It's like many has FORGOT ABOUT DRE, just caz he doesn't have many albums doesn't mean a thing because he has dedicated himself to his artists on the label including his greatest creation Eminem. This shouldn't even be up for discussion; Dr. Dre is the best he has, did, still does, and always will have the greatest impact in the rap game.
Dr. Dre is the heart of rap. There are a lot of rappers that have made an impact on rap, but Dr. Dre may be the reason why rap is thriving, when it could have just been a fad. Dre is likely the greatest producer there ever will be in rap, and his contribution to rap and what he does for the music industry in general goes far beyond any other person in hip hop history. His friendship with and discovery of Eminem and other notable artists have likely made rap more than it would have ever been. The man also has the gift of singing. His song, Forgot About Dre, is a great example of how smooth and how great of flow Dre is capable of.
This is a hard call with Jay Em and Biggie on the list but I'm going with Dre (even though I'm east coast all the way) because of the diversity in his contributions to hip hop, and all genres through out his still thriving career. As of rt now dre is the riches man in hip hop and the only rapper to hit billionaire status. This is incredible to me as someone that has mad respect for anyone self made as dre is definitely self man. He is a founding member of NWA the goodfathers of west coast gangsta rap. He and Cube I would say were the two leaders in writing and making beats of the group. And then there's the chronic, his production of Tupac, snoop, em, 50, kendrick lamar, the game, and he's worked to produce so many of your favorite beats... Dre is the..., from the writing about the crack game in the streets of Compton to billionaire musician gracing Forbes. I would say he's got the game figured out.
You guys act like you forgot about dre. "Who you think brought you the o' G's, Eazy-E's, Ice Cube's and D. O. C's. The Snoop D O double G's
And a group that said mutha**** the police"
Not to mention Nas, eminem, 50 cent, and the game. And he's still going with detox. Only tupac and eminem deserve to be above this guy.
I'm confused? Do you not remember who brought you to oldies? Easy E's, Ice Cubes, DOC's The Snoop D O double G's. And the group that said mother f*** the the police, gave you a tape full of dope beats to bump as you stroll in your hood, and when your album sales wasn't doing to good, who's the DOC that they told you to go see. AND over 80 million records sold, and he didn't have to do it with ten or eleven year olds. If you know any good dre songs you will understand this
I'm no person to talk much about rap, but Dre, Eminem, and Snoop Dogg are in my I-Pod along with rock, metal, funk, reggae and even Japanese rock (I have a VERY wide taste in music) And whenever I feel like Rap, Dr. Dre knows how to satisfy my needs. Most of the rappers on this list are really just a joke, Lil Wayne, Kanye West JOHN CENA? Grow up kids... - Buddha
Dr dre is the one and only rapper who deserves the first spot... His songs have the best beats.. BEST BEATS.. He has contributed to almost all the good rappers now like Eminem... His songs are really awesome... He is the BEST, the producer who can rap n control the maestro.. Really waiting for detox.. He is a LEGEND.. IS, WAS, N ALWAYS WILL BE THE BEST!
I love Eminem, I swear to God, Shady ROCKS! But Shady would still be a street boy if it wasn't for Dre. Besides, Shady is already at the top of this list, and I'll never know how the HELL LLoyd Banks got higher than Dre. So Shady's not getting higher in this list, and Dre is just TOO LOW, so... Dr. DRE!
Dr dre should definitely be in top 5. Okay, so hasnt done an album since 1999, but so what, 2001 is by far the best album ever made: great songs like still dre, next episode, bitch n***** etc... Seriously, how is dre behind jokers like 50, Lloyd banks lil Wayne and ti?!
Why Dre isn't in the top 3, never mind the top 10, has produced 2 quality albums, part of the greatest rap group of all time, has showed the world Eminem, Snoop Dogg, 50 Cent and others. Without him, rap would be nowhere near as good. Why Lil Wayne is third I don't know he gives rap a bad name. Top 3 should be Dre, Em and Pac but not in that order.
GOAT he is cool and has a lot of friends I heard that he might be coming to play basketball with me and some people so if he does I will tell you guys if he is good or not. Also he goes to the gym a lot now witch is a positive message for young people who might see him rapping and want to be more like him.
I don't know if he should be top 5, but he should be in the top 10 for sure. The chronic 2001 is one of the best rap albums of all time he launched the careers of several of the other rappers on this list... TI? LLoyd Banks? Shinoda? Really? Give Dre some respect
No introduction is needed for Dr. Dre, the founder of Death Row Records, Aftermath Entertainment and one of the best producers in music history. And as far as being an actual rapper? Check out his first album, The Chronic. It kinda changed rap as we know it. "Nuthin' but a G Thang Baby... " - GangstaReppinDaCPT
Seriously I love dr. dre he's one of the best rappers in the world and the best thing is HE MADE Eminem indeed the best rapper EVER and I love that dr. dre was always in Eminem's funny music videos and still dre is really a fantastic song please vote for him he deserves it because he must be higher on the list next to Eminem. and why is lil Wayne on this list I can't believe that.
The Dr is in my opinion the best rapper to ever live and without question the best producer to ever live. He shaped the careers of Game, Eminem, 50 Cent and Snoop Dogg all of which are ahead of him on this list.
Dr. Dre is not a rapper he is a producer. He has found some of the best rappers alive and he is still making money in the game. He deserves to be lower on this list because he is not a rapper. He is a great producer and one of a kind in discovering talent. He does;t write his own raps and has been riding on the coat tails of great lyricists since Ice Cube and NWA. Don't get it twisted he is still the father of beats and an all time great, just not when it comes to rapping his own rhymes.
Dr Dre didn't write his lyrics but he was amazing. He is the greatest producer of all time and is a very good rapper. If you look at top ten rap albums of all time you'll get two Dr Dre albums in there, with "The Chronic", and "2001". He doesn't make many songs himself, but when he does, he makes it special. You've got to give him credit for all the songs that he produces.
He's not just an awesome rapper but he also has a good personality too, which is also very important. He's is best beat maker ever produced in rap industry. His songs are the marvelous creation of mix-tapes and western hip hop
Without Dre, there would be no Eminem, 50 Cent, G-Unit, Snoop Dogg, Slaughterhouse, D12... He is the Godfather of late 90s/early 00s rap... One of (if not THE) greatest producer of all time. His solo albums are some of the finest pieces of music ever written. Just waiting on Detox!
He drastically changed the rap industry. He helped many of the best artists of today become what they are by supporting them and giving them the exposure they needed to become popular. He also kills the beats and raps old school.
I can see Dre not being the #1 rapper, but he is hands down #1 producer, visionary, and businessman in the rap industry, to the point where had he gone a different direction in life, this list and industry wouldn't even exist to this day.
He's gone downhill recently, and I definitely prefer some other artist's music over his, but you can't deny that he was one of the most influential of all time. Arguably THE most influential. He pioneered a whole new set G music and introduced rappers like Eminem. Der has done the most out of everyone in the hip-hop industry.
When you listen to his rap then you will know that all the other rappers are joking and the people ratting are really jealous only Dr. Dre can change rap or revolutionize rap. He is the God of rap
Started it with NWA, right there at the beginning, had an ability to produce mesmerising beats (still DRE anyone). A real father figure of the genre, but he continued to support talent and feature it. Aftermath was/is arguably the best label - Dre, Snoop, Eminem and many others. Better than Death Row or any others.
Related Lists

Best Dr. Dre Songs

Best Songs On Dr. Dre's 2001
Top Ten Best Songs from Dr. Dre's Compton

Top 10 Best Songs Between N.W.A, Dr. Dre, Ice Cube and Eazy E