Eunhyuk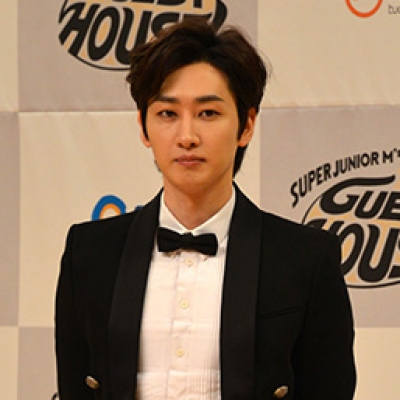 Uploaded by ParasN2000
Info
Lee Hyuk-jae, better known by his stage name Eunhyuk, is a South Korean singer-songwriter, dancer and actor.
Comments
Top
Popular
Newest
He the best rapper and the best dancing machine forever! We ELF will always vote for Super Junior!
Eminem got's style, Jay-Z is a genius, Lil Wayne sounds awesome as always.. But whenever I hear those great rappers rap, there are always some words that are considered explicit or being censored.. But Eunhyuk got style too, he writes his rhymes too and I don't hear explicit words because he usually talks about love and how he appreciates the world.. That is one unique thing about this rapper. Plus, he can dance real well, so rapping plus good dancing is total Awesome.
I don't think that there's a rapper like EunHyuk! He is the BEST OF THE BEST really. His rap makes you fall for him each time, he rocks!
The most rappers rap about like "sex, playboys, sexy girls" and other disgusting stuffs -. - Eunhyuk, Super Junior raps and sings about true love and wonderful things. One of them are Hyuk so please vote for him. His really really good, I mean REALLY. His rap is unique and I love to listen to it. Eunhyuk Fighting! Come on ELFS
He's part of a Korean group called Super Junior. Lead rapper and lead dancer.
He also writes lyrics for their songs
He's one Of the best rapper in Korean. Hope That you add eunhyuk at this vote. He' one of super Junior Member. In other hand his dance... Very " good he's the Best machine dance In Korea. But I thing In the world.. Please add him too. I love him very much
Lee Hyuk Jae is this kids name.. He's really good.. He came from 197 to 25, because he has amazing ELFs... He is part of a group name Super Junior... It's KPOP.. Korean Pop Music... You should check him out, He's averagely amazing.
He's just so hot! Cool! I love all his rap part! Go Jewels! Go ELF!
He. Is. Amazing. He is so talented and not only is he a great rapper, but he's also an amazing dancer and singer. He's also hilarious and is one of the greatest KPOP stars out there. He deserves to be called the Best Rapper of All Time, and he definitely is to some ELFs (Super Junior fanclub members)
You're in the Top 10! You totally deserve it.
I just love his raps he puts in to the songs, especially in the remix of Super Girl. It just belongs there. Besides being able to rap, he's spectacular at dancing and he can do both simultaneously. Eunhyuk!
He's the best rapper and also the lead dancer in Super Junior. He can rap with all of his emotion in it. He makes a girl feel happy through his rapping. Go HyukJae! I you FOREVER! ANCHOVY FIGHTING! YOU ARE NUMBER 1 IN MY HEART
He is the best rapper ever in Korea and in the whole world no one can be like eunhyuk in the rap he is so amazing and I love him so much
He is the most amazing rapper ever and his voice is so amazing and he is so cool no one can be like him in this whole world he looks very handsome and he is so professional in dancing saranghae hyukie oppa
Our EunHyuk will prove his talent to this world!

Hyuk SJ For the win!
The sweetest guy and the best dance machine I have ever known
He Rap with passion like he is the goddest. He have his own style, his rhythm is the best, his rapped faster than wind - caichachacha
He is a rapper a dancer a every thing, I love the rap from him, He is the best rapper ever also the lead dancer. I really proud to be an E.L. F fighting our anchovy
Lee Hyukjae is amazing, I could listen to his voice all day. It's silky smooth and fierce at the same time, and it can easily swift from soothing to forceful in a matter of microseconds. You can tell that he is passionate about what he does, and that every word he utters counts. He pours his heart, soul and every emotion into every word. Which is why Eunhyuk gets my vote. Oppa, saranghae.
Eunhyuk is just downright amazing you can tell right away when he raps that he's talented at it, whatever language/topic/style/genre you throw at him. Super junior + ELF forever
Hyukkie is the best rapper of all times, He can mesmerize you with he's amazing rap! That's not his only talent, he has also the talent to make people enjoy music and everything related to it... My heart belongs to this rap machine
LEE HYUK JAE (EUNHYUK) is the Best Rapper in the world, he is the most talented member of the kpop group (Super Junior), He can Rap, Sing, Dance so well.. He is the best of the best
Yeah! Of course I choose him. He is a talented Korean singer. He has a good dancing skills. He is so charismatic, funny and yeah handsome! I love it when he makes a new single featuring donghae! They have a special skills in dance and rap
His rapping skills is just so awesome, it's not like some regular hip hop songs when you listen to him, his rap is calming. Believe it or not.
He's not just some random Korean boy band member... He's our Jewel and Dancing Machine! He stands out from the rest when he raps. He composes his own raps which touch peoples heart. That's why I love him
He is the best rapper, singer, dancer and a member of band famous - SUPER JUNIOR. It asserted that he who excels all and he deserves this title and of course he is friendly, sociable with other members and fans. And he is a dutiful son to his parents. He used the money to make his building a house for parents to help parents work harder. In the music world at present little singer, artist like him. He is a good example for many to follow and he got really hard in the last 7 years. For me and the other ELF, he is number 1
Best ever I never seen performance better than him! He is so perfect and nice. Also, his character and personality is awesome! He is so nice to his fans and always smile to fans. He doesn't wanna make his fans worried so even if he had a hard time, he give us best smile and positive power! Furthermore, his dancing! AWESOME! Killing me every stage he has never had a same performance, he always tries hard to make himself perfect! I'm proud of him, I'm happy that I am his biggest fan!