Best Rappers of All Time
The Contenders: Page 22
421
Loonie
his great!
good in rhymes
he is one of the best rapper in the Philippines

so LOONIE TUNES!
THE ONE'S WHO NEVER MADE IT...
V 1 Comment
422 Ill Bill
424
Mack Maine
I think Mack Maine is like cheese. He is like cheese because you can eat him. That is all I have to say about Mack and his cheesiness. In other words, he is so cheesy that he has holes in his body and is yellow. Case closed.
425
Necro
Great artist listen to who's your daddy and I need drugs such great songs
Necro's brutality and viciousness should make him in the top 50 easily.
426
Coo Coo Cal
For sure Wisconsin's best rapper. He is also one of the Midwest's best rappers. He represents Wisconsin's hip hop. Not only a man with good music, but a good personality, too.
427
N.O.R.E.
The best Spanish rapper with tons of skills and a true rapper. He always stays real and keeps making music. Every song he makes is quality. He deserves to be in the top 50 for sure.
Noreaga has got a lot of great songs like: nothing' and Built Pyramids. He deserves to be in the top 50 in my opinion.
428
Example
Incredible rapper and singer. Listen. You have his first album which has great songs like you can't rap, (laugh out loud)I don't want to and so many roads (His earlier stuff was so funny check out video for you can't rap) then he has wont go quietly that has tunes like Kickstarts, wont go quietly and watch the sun come up- album track something in the water is sick- and has his third non-remix album Playing in the shadows, which has massive hits like CHANGED THE WAY YOU KISSED ME and STAY AWAKE, along with natural disaster( my fave song) and midnight run. He is the most underrated THING IN THE HISTORY OF THINGS.
Elliot is an absolutely amazing rapper, and he's very underrated. I've loved his music since I was nine. All of his work - from We Didn't Invent The Remix to his most recent song that is not yet out - is absolutely fantastic. He's incredible. He's one of the only decent British rappers out there. A top bloke, genius songwriter, and a maker of some of the best music I've ever heard. He's just incredible. - bloodfromastone
Don't you guys know Example? He is the great rapper and singer... You guys must listen to his songs and please vote him... He deserves top 20
Mike Shinoda is better than him, but Example is very underrated.
430 Pigeon John
431 Kid British
432
Roscoe Dash
You gotta love the kush inspried lyrics this guy's got to offer.
433
Eye-Kyu
Had some sick lyrics with Eminem on the infinite album
434 San Quinn
436 Akbar
437
Cheloo
Best Romanian rapper.
Here to troll
438
Jim Jones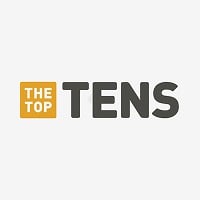 Ballin enough said bump him up Yo - roadrage
439
Sage Francis
He is by far one off the most talented artists out there his style is unique and only people that truly love true hip hop from its roots will agree with me that he is in the top ten best artists. Yet I do agree with Del the funky homosapien being on of the best ITs always better when its underground because its not influenced by main stream garbage I. E lil Wayne and all of young money yeah the all blow and have no real lyrical talent all they do is rhyme words that don't exist in any dictionary
So underrated, he's a poet and he's very diverse, he's the only rapper to be signed to Epitaph Records
440
Andre Nickatina
Damn, this list is beyond terrible. Half the rappers that deserve to be in the top 10 are not listed close to there. Many of these emcees are not even ranked in the top 20 which is just insane. People need to have more knowledge about rap music and hip hop culture I guess before voting. Why is a Bay Area pioneer and legend that is still relevant to the contemporary hip hop scene today be placed this far down the list; An utterly insane lyricist and a master of flow, similies, metaphors, and storytelling. He glides over beats and makes rapping look simple. This is a unique skill that only certain emcees can master and Dre Dog is one of them. Nickatina would destroy most of your favorite rappers. Seriously, he is the most overrated dude in hip hop emcee wise by far. For all of you unfamiliar, take a listen to the albums "The New Jim Jones" and "I Hate You With A Passion" first. Then go on to listen to all the albums he does with fellow Bay rapper Equipto (The entire ...more - PrincelyVirtu
Wow, just wow! Andre Nickatina, AKA Dre Dog is definitely one of the best emcees out of the Bay Area along with fellow legend Mac Dre. He is also one of the greatest rappers of all time. I know that he is underground and his songs don't appeal to everyone, but he is truly the most underrated gangster rapper ever. Listen to these songs when your just chilin, and peep his unremarkable rap skills: (Jungle, Conversation With a Devil, Soul of a Coke Dealer, Dice of Life, That pt. 1 & 2, Train with No Love, Killa Whale, Situation Critical, Mind Full of Hatred, Smoke Dope and Rap)
The fact that he is this far down the list shows how little people know about rap. Listen to the song jungle and be amazed.
V 2 Comments
PSearch List
Recommended Lists
Related Lists

Best Persian Rappers of All Time

Most Overrated Rappers of All Time

Most Lyrical Rappers of All Time

Top 10 Most Inspirational Rappers of All Time

Top Ten Trap Rappers of All Time
List StatsUpdated 24 Jul 2017
398,000 votes
1,639 listings
10 years, 213 days old

Top Remixes (1772)

1. Eminem
2. Tupac
3. Notorious B.I.G.

ikkemads

1. Notorious B.I.G.
2. Eminem
3. Big Pun

Totalbeasto001

1. Tupac
2. Eminem
3. Immortal Technique

InhaleDeep
View All 1772
Posts
tupac4life
Top ten best rappers alive, the best by true lyrical critique and punchlines that you can feel
LyricalGenious
Tupac, Eminem, Biggie
visitor
Tupac is the best rapper of All time,there will not be another".
milla
Error Reporting
See a factual error in these listings? Report it
here
.