Best Rappers of All Time
The Contenders: Page 8
141
Ke$ha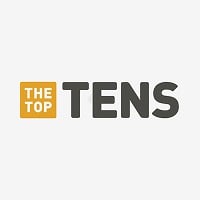 Kesha (formerly known as Ke$ha) was born in Los Angeles, United States. She is best known for her hits like Timber, Tik Tok, and We R Who We R. Kesha is an animal rights activist and she works for H.S.I. (Humane Society International). Kesha also stands up for L.G.B.T. rights in America
Rap no, pop yes
So bad singer booo
142
Xpert
Azerbaijan Best Rapper
Type: Hip-Hop / Hardcore Rap / Old School / New School
Started: 2009
144
Diabolic
Does anyone even know who this is? It is Diabolic! Immortal Techniques rap partner.
One of the best Underground rappers of all time. He would be so popular if he was more widely known.
INSANE LYRICS, amazing rapper who should be recognised. Diabolic is a god mc. Just listen to a liar and a thief then youll be a fan in an instant
V 1 Comment
145 Mansour Sedghi
146
Trip Lee
Trip inspired me into rap
I saw how uniquely talented he was. He raps like a mad dog. Most importantly he raps about Jesus christ the only the that matters.
Trip Lee is my favorite rapper of all-time. He raps about Jesus which is the only thing that matters. If you guys listen to Eminem, Lil' Wayne, Nikki Manaj and rappers like them, I am asking you to change because profanity is bad and is wrong, plus, those rappers rap about bad stuff like drugs and killing not God.
One of the best Christian rappers right up there with lecrae and gets no credit!
Yes!
V 2 Comments
147
L'A Capone
L'A Capone's "Some More" and "The Gat" are in the top ten songs I ever heard my entire life. Its like nothing I had ever heard before
#LongLiveLA #Free9 #GDK
LA GOT BARZ
148
Canon
Canon is one of the best underground rappers of all time. The dude survived a 35 foot fall, then after he recovered he started rapping again. He's a true inspiration
Great Christian rapper should be at least top 50!
This guy can rap faster than busta rhymes! it's a shame how underrated he is just because he's a Christian rapper...
149
Vinnie Paz
Vinnie Paz is real, I'm voting for him because he's not getting near enough attention. Most people don't appreciate real hip-hop and listen to garbage like soulja boy, and Lil Wayne. I can't understand how kids are so stupid to listen to some idoit like soulja boy yell something about failing math class.

If Tupac shakur was still alive he would listen to vinnie paz
I can't believe the top of this chart, Vinnie kills the competition! Seriously how outdated and pop are all the top rappers here? There should be a ban on pop-rap, 50 cent haha what a joke!
Vinnie Paz is one of the best rappers right now. He's definitely keeping REAL hip-hop alive. His music has meaning, thought, and tons of effort in it. His stuff makes you think. Not just the same mindless "Hip-pop" you hear now. I can't believe that 'rappers' like Lil Wayne are higher up on the list than Vinnie.
Why in the world is this dude at 147?! Definitely the realest rapper out there. Crazy pengame, extremely aggressive delivery and works with some of the best rappers and producers in the game! Army of the Pharaohs, with the extremely underrated Apathy and Celph Titled has made some hip hop classics. Also works with R.A. the Rugged Man (who Biggie himself said was the most talented rapper ever). Why do kids these days don't know about these cats. SMFH
V 15 Comments
150
Afroman
What a joker! Funniest rapper alive!
Listen to crazy rap. So funny.
He is more high than everyone and I always laugh a little when I'm listening his songs
He must be at the top 20 or something this is ridiculous...
He's mutthaphukkin funny
V 2 Comments
151
Tha Joker
Joker is a boss he should be way higher. He goes out and just straight up kills it. I'll never stop listening to the joker. Who ever made this obviously never heard him because he is top 10 all day
Duh the joker number 1 all second min hour day of the year that we live in!
This website is dumb there are so manny garbage rappers above and the joker is in the top 10 even ace hood should be up there
He's the smartest rapper alive
V 1 Comment
152
Diddy
This is the biggest disgrace of a list I've ever seen. Diddy, the richest rapper alive with hits like "I need a girl" "Missing you" "Ass on the floor" and "Coming home" plus his role in the bad boys? He should be pushing top ten like actually.
He is not top 50 at all things are too hot! He made madd money off one hit mans! But he probably is better tah 206 HA HA I wont give him my vote though!
This is sad :'( top 40 at least
Diddy is a god
V 4 Comments
153
Daddy Yankee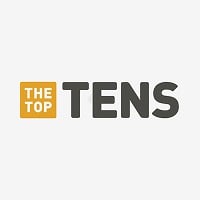 Ramón Luis Ayala Rodríguez, known by his stage name Daddy Yankee, is a Puerto Rican singer, songwriter, actor and record producer.
This is crazy how iis it that daddy yankee is way down here this makes no sense it is clear that wjo dver came up with this list does not know what real music is
One of the best latino rappers ever
Daddy must be at least in top 20.
I agree. Daddy Yankee is the best hispanic rapper of all time...
V 1 Comment
154
Crooked I
From the group slaughter house. Has a hectic flow and amazing lyrics. Disagree, well listen to this song:

Take My City (feat. B. O. B, Crooked I) - DJ Drama
Crooked I is one of the greatest in the west now a days. Slaughterhouse is nasty, his solo carrear is nasty, and he's also the CEO of C.O.B... With great rappers like one-2, horseshoe gang, and iceman. Without crooked I we wouldn't have these great underground rappers too. Very underrated. Should be amoung the top 30
Once was a lyrically killing bulldog for Suge Knight's Death Row back in the hay days of the classic west coast label. As of now, he is apart of Shady Records' super hip hop group called Slaughterhouse. Basically, this dude has insane flow.
Best albums: Hood Star, DysFunktional Family Soundtrack, Planet C.O.B. , Hip Hop Weekly Mixtape Series (Free on Datpiff)
V 3 Comments
155
Emam e Rahel
what?
Agha koon dos dare, kheyli, be khoda :DDD
156 Legacy
157
Jedi Mind Tricks
JMT is the greatest CREW of rappers evr, that includes Wu-Tang, NWA and B, T and Harmony.

period.

dont take my word for it - google "violent by design" RIGHT NOW, listen to that and tell me I'm wrong...
Definitely Top musicians how the hell ain't they higher then this?
This group should be way higher on the list, they have some of the most amazing lyrics in rap.
Are you kidding me 115. they should be top 40
V 10 Comments
158
Siavash Sijal
He is on of the best!
Perfect...
He is one of the best ZAKHARS.
Best of all time
V 26 Comments
159
Del tha Funkee Homosapien
For Del to be this far down the list is a joke. (But then again Slick Rick is somewhere in the 160's I think while drake is near the top so I'm not surprised). Del is EASILY one of the best MC's to ever do it he's just been criminally under exposed since he went indie and left the major labels in the 90's. As far as flow he is undeniably one of the best to do it. In fact I'll say he's the best to do it, and definitely on the same level as a Rakim or Eminem. But when it comes to the 'technical' part of putting bars together I'll give those two the slight nod. But nobody can ride a beat like del when he's feel in it.

Del's imagery is amazing and he's my favorite to listen to when he's on good production. Also founded one of the best rap groups to ever do it in Hieroglyphics. He and Hieroglyphics single-handedly defined a new West Coast underground sound that had not existed before them. They essentially created a new sub-genre within rap.

Del also has the best voice I've ...more
Hip Hop ain't dead. It's just burried alive, and Del is the reason for underground hip-hop to be living!
Del and mf doom are the best rappers around in my opinion. Del is the reason I even got into rap in the first place, after I heard "Clint Eastwood" and "Rock the House" on the gorillaz's first album. And his side project, Deltron 3030, is one of the coolest things I've ever heard, and I can't wait for Deltron Event II!
Legitimately good lyrics that don't rely on sex appeal like most modern rappers.
V 11 Comments
160
Choi MinHo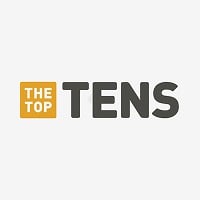 The best and most charming guy that has ever captured my heart, Choi Minho. I love the way he raps, plus he has that charming deep voice despite his sparkling eyes, wonderful smile and that flowery looks of his. To me, he is the best rapper. I love you flaming charisma. MINHO FIGHTING! X)
He is so charm and he has a deep voice in the rap of course we don't forget his charmy smile he went to the SM when he was in the high school
Love you choi minho
He is the beast rapper I ever seen & he also write the lyrics for all the rap parts or the rap songs of the group songs he just the best. Actuality I don't like rap but I like because of him I just understand the rap feeling from him.
in my opinion he is the best.
i will always sport you. Minho fighting! - MellowMushroom
MINHO oppa..we'll love your rap forever
Rap monster,chanyeol...love ❤ u too..
V 11 Comments
PSearch List
Recommended Lists
Related Lists

Best Persian Rappers of All Time

Most Overrated Rappers of All Time

Most Lyrical Rappers of All Time

Top 10 Most Inspirational Rappers of All Time

Top Ten Trap Rappers of All Time
List StatsUpdated 18 Oct 2017
406,000 votes
1,654 listings
10 years, 299 days old

Top Remixes (1795)

1. Eminem
2. Tupac
3. Notorious B.I.G.

ikkemads

1. Notorious B.I.G.
2. Eminem
3. Big Pun

Totalbeasto001

1. Tupac
2. Eminem
3. Immortal Technique

InhaleDeep
View All 1795
Posts
tupac4life
Top ten best rappers alive, the best by true lyrical critique and punchlines that you can feel
LyricalGenious
Tupac, Eminem, Biggie
visitor
Tupac is the best rapper of All time,there will not be another".
milla
Error Reporting
See a factual error in these listings? Report it
here
.