Pitbull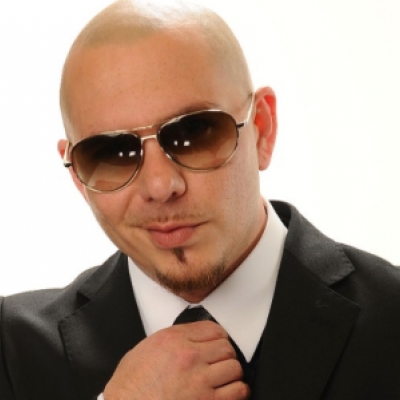 Uploaded by LJJ207
Comments
Top
Popular
Newest
I will say it straight up

Anyone who thinks he deserved this spot is retarded and totally never heard his music

I listen to him from his first album till today and he is definitely better than the ones in top ten

He is the best rapper not only on this decade but of all time!

Eminem is great but he's overrated after his Encore album

Other rappers like Tupac or Biggie makes such generic hip hop music that they sound all the same

Pitbull makes hip hop and much more

There wouldn't be any danceable rap tracks without this guy

His style is so unique, he combines almost every genre with his Miami-styled hip hop

And he is a latin rapper which added more cool factor

Like I said before and I say it again, Pitbull, Mr 305 or Mr Worldwide is the best rapper of all time

He knows how to make rap music appeal to everyone unlike those scrappy rappers that are above him

He is a rapper that the world deserves

The ...more
Ah... Pit... Well... You will be at the top in near future... What the need is to get more votes and support from world... Pit should be at 1st with eminem... This is not his position... He is the best... The way he raps, the style, personality is great... People don't know him, their ignorance...
Hey! What Mr. 305 is the best rapper of all time in my eyes, he should be within top 4... This is not his rank, you can look at his I know you want me, Hotel Room, CULO and many more this ranking is totally unfair, please bring Mr. Worldwide up...
#92? What? He should definitely be one of the top 5 rappers of all time. He has a good voice and he knows the beat! Just an overall talented rapper with such great personality and good taste on everything. This ranking is very misleading. Move him up, please!
Oh pit... Why pit is not with Eminem... He deserves first rank and people's support... He is the best rapper and singer of all time... This ranking is just ignorance of rank makers and bad luck of pit...
Not bad... Pitbull should be at first... He is the great... The best... His raps, his personality ex great... Amazing... But don't know why, world do not know him.. That's why he could not get success so much... Love you pit.. You will rock 1 day...

Ahh.. Pitbull at 41 can't even think about it.. John Cena is better than Mr. 305, Oh! Really? Pitbull puts all f him to give us an awesome one so how can this be his rank, he got such a nice voice, looks everything.. Please guyzz vote for him, bring Mr. WORLDwide up.. Dale!
I think he is the best rapper. Not better than Eminem or Tupac but he is definitely up there. I think the thing that he is Latino and that he brings it to his music is great. I think pitbull is really great.
Hey... whats the matter...? Why pit is so down...? This ranking is just worst... pit should be at top... his rapping style... his singing style is superb... amazing... what the need is just people's support...
He is the best of bests... But don't know why... People don't know him... All who dislike pit, don't know music... He should be at 1st... No one can compare him... The king of kings... My pit...!
O bull! Pitbull shouldn't be 10 or 2 he sould be boom! #1! O please he is Hott he can rap and he sings with the best female artist Jennifer Lopez! Come on you people live under a rock if you voted for little Wayne he is trash! And the only way lil Wayne made it to where he is, is some blind people voted because there is no way people saw his name and voted for that freak! Pitbull is the best o yeah! Pit bull don't swet it these people don't know what they r talking about! I will always love you! Forever pitbull! I hope you read this pitbull and I am your number one fan! I bet you hear that a lot but I am 100000% your #1 fan!
Hey... Pitbull is the best rapper ever
I don't know why he is so far...
He should be in top 10...
What are you guys doing?
Vote for pitbull... He Deserves That...
He is Mr. WORLDWIDE
Hey Pitbull...
U rock!
He should be number 1, his music is like a beautiful summer flower, like a girl's first act of love, like a drunk driver waiting for his last mistake.
So low? This man has some of the deepest lyrics in the game. You will be amazed when you analyze just how layered this mans music is. And the beats that goes along too. Nobody can top them.

All in all this man sings about important things while really putting his musical talent out there which leads to an end product like no other. - Morefunthanfun
Ah... Please bring him up... He should be at top... This is not his rank... This is just a drama... He is the best... His voice, his style is superb...
SHOULD BE IN THE TOP 20! I DO NOT UNDERSTAND HOW ALL THOSE RANDOM RAPPERS ARE BETTER THAN PITBULL I LOVE HIS SONGS AND HIS rhythm IS AWESOME!
How can he be at so LOW RANK? This means, lot of people still don't know the taste of rap music! Pitbull should always be in TOP 3. His raps just match the beats, the rythms & are so interesting!
Why the heck is pitbull 61 I thought that he would be top 5
The person or people how made this is crazy because he is the best.
If I made a list I would put pitbull first!
He should be in top 5, in fact on top. He rap what he actually do and not like other fake. His flow his rhymes his lyrics are just best and how interesting he creates the track is unbeatable, salute to him
He is the best rapper of the world... World has never had such a great rapper... Bring him up more... This is not right place for him... He should be with toppers...
Hey, don't you know that he has two hits reaching #1 of Billboard hot 100. You better look again the 67th position. Many rappers in top 10 don't have any single reaching #1 like him.
He was, he is and he will be a greatest rapper in the world ever. Please guys give the support to this great guy
Well. Bring him up... It is not a right place for him... He should be at top... His is personality and singing style is great and breath taking...
Why is he in this position he is more better than Eminem yas or others this is real bull. his voice... Style.. Every thing about him is great. Pleas vote him but I think there most be a trick in this site he most be in top 5. I like him so much
He is was ever will be most understanding and meaningful rapper
And what is the point of rap if it can't be understand without lyrics
Related Lists
Best Pitbull Songs

Ten Breeds Most Commonly Mistaken as Pitbulls
Best Songs From Pitbull's El Mariel
Best Songs From Pitbull's The Boatlift