Best Raw Black Metal Bands
The Top Ten
1
Darkthrone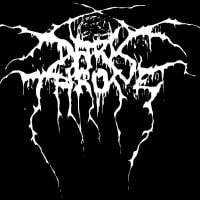 Darkthrone is a Norwegian black metal band. It formed in 1986 as a death metal band under the name Black Death. In 1991, the band embraced a black metal style influenced by Bathory and Celtic Frost and became one of the leading bands in the Norwegian black metal scene. Their first three black metal ...read more.
2
Burzum

Burzum is an influential black metal solo project of Norwegian musician and writer Varg Vikernes. Burzum came to prominence at the beginning of the Norwegian Black Metal scene in the early 1990s. Vikernes was imprisoned for 21 years for the murder of Mayhem guitarist Euronymous, and charges of church ...read more.
Best Black Metal Band
3
Hellhammer

Hellhammer was a Swiss extreme metal band from Nurensdorf, active during 1981–1984. They are regarded as a key influence on black metal, and one of the founders of death metal.
Yes, and Thomas Gabriel Fischer partly replicated this raw sound in his next band - Celtic Frost. - Metal_Treasure
4
Satanic Warmaster

Satanic Warmaster is a black metal band from Lappeenranta in southern Finland. Musician "Werwolf" began recording under this name in 1998. Satanic Warmaster has sold tens of thousands of albums worldwide without the support of any major distribution companies or record labels.
5
Judas Iscariot

Judas Iscariot was an American black metal band. It began in 1992 as the solo-project of Andrew Harris, who performed under the pseudonym Akhenaten. With the release of Heaven in Flames, Duane Timlin joined the band as a session drummer.
6 Nargaroth
7 Mütiilation
8
Blasphemy

Blasphemy are a black/death metal band formed in Vancouver, British Columbia, Canada in 1984. The band released a demo titled Blood Upon the Altar in 1989 and their debut album, Fallen Angel of Doom, the following year through Wild Rags, a record label they had signed to while touring the United States. ...read more.
9 Beherit
10 Horna
The Contenders
11 Von
12 Vlad Tepes
13
Inquisition

Inquisition is an American black metal band that formed in Cali, Colombia in 1988 and later relocated to Seattle, Washington. The band possessed a thrash metal sound on its earliest recordings, but began incorporating more black metal influences.
14
Celtic Frost

Celtic Frost was a Swiss extreme metal band from Zürich. They are known for their strong influence on the development of extreme metal. Formed in 1981 as Hellhammer, the band became Celtic Frost in 1984 and was active until 1993.
15
Behexen

Behexen is a Finnish black metal band founded in 1994. They adopted a more traditional approach to black metal by incorporating raw characteristics.
16 Peste Noire
17
Satyricon

Satyricon is a Norwegian black metal band formed in Oslo, Norway in 1991 by vocalist Satyr and drummer Frost. The band's first three albums typify the Norwegian black metal style. Since their fourth album in 1999, the band has moved towards a more traditional heavy metal style.
18 Drowning the Light
BAdd New Item