Top 10 Real-Life People that Most Deserved Their Deaths
While nothing lasts forever, people who's their deaths is pretty much what they all needed.
The Top Ten
1
Adolf Hitler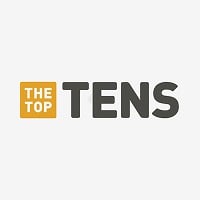 Adolf Hitler was a German politician who was the leader of the Nazi Party, Chancellor of Germany from 1933 to 1945, and Führer of Nazi Germany from 1934 to 1945. As dictator of Nazi Germany, he initiated World War II in Europe with the invasion of Poland in September 1939 and was a central figure of ...read more.
There should be a national holiday celebratimg his death - TwilightKitsune
He should perish in hell for eternity.
The most hated man on the planet
His soul burns in the flames of Hell forever - NightJinx
2
Fred Phelps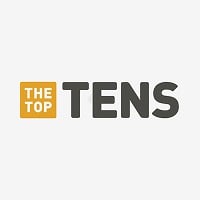 Fred Waldon Phelps Sr. (1929-2014) was an American baptist minister and civil rights attorney who was notorious for forming the Westboro Baptist Church, his extreme views on homosexuality and his protests against military veterans, homosexuals and disaster victims, whose deaths (he believed) were the ...read more.
3
Heinrich Himmler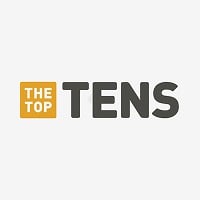 Heinrich Himmler was a German dictator, and a leading member of the Nazi party. Himmler was one of the most powerful men in Nazi Germany and one of the people most directly responsible for the Holocaust.
Wannabe Hitler? - DapperPickle
4
Idi Amin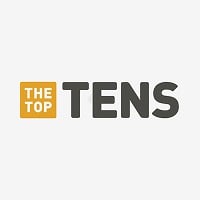 Idi Amin Dada was a Ugandan politician and military officer. He was the President of Uganda from 1971 to 1979. Amin was born either in Koboko or Kampala to a Kakwa father and Lugbara mother. In 1946 he joined the King's African Rifles of the British Colonial Army.
5
Mao Zedong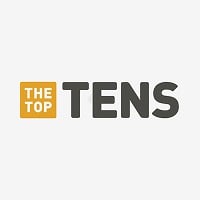 Mao Zedong, also transliterated as Mao Tse-tung and commonly referred to as Chairman Mao, was a Chinese communist revolutionary and founding father of the People's Republic of China, which he governed as Chairman of the Communist Party of China from its establishment in 1949, until his death in 1976. ...read more.
Managed to kill millions upon millions of people (estimated between 40-70 million in total) and was a brutal dictator. I remember reading about how upon death, he wasn't afraid of dying but of the power he would lose as a result. A dictator and a nasty human being in all. - Mrveteran
How is Fred Phelps, who never killed anyone, sitting at # two, while Stalin and Mao, the two worst mass murderers in history, are occupying nine and ten?
He's the guy who killed more people than Hitler and Stalin COMBINED. - EpicJake
Yea genius, nobody invaded, so that makes it all OK.
V 1 Comment
6
Kim Il Sung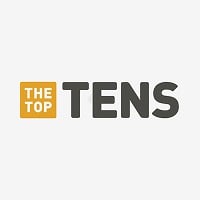 Kim Il-sung (Chosŏn'gŭl: 김일성; English pronunciation:; Korean pronunciation: [kim ils͈ʌŋ]; born Kim Sŏng-ju was the supreme leader of the Democratic People's Republic of Korea, commonly referred to as North Korea, for 46 years, from its establishment in 1948 until his death in 1994. He held ...read more.
7
Jeffrey Dahmer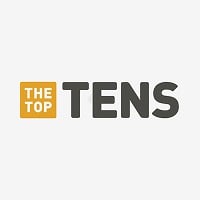 Jeffrey Lionel Dahmer, also known as the Milwaukee Cannibal, was an American serial killer and sex offender, who committed the rape, murder, and dismemberment of seventeen men and boys between 1978 and 1991, with many of his later murders also involving necrophilia, cannibalism, and the permanent preservation ...read more.
He looks like Jeff hardy
8
Pol Pot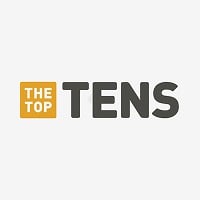 Pol Pot, born Saloth Sar, was a Cambodian revolutionary who led the Khmer Rouge from 1963 until 1997. From 1963 to 1981, he served as the General Secretary of the Communist Party of Kampuchea.
9
Joseph Stalin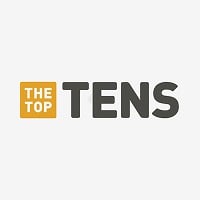 Joseph Vissarionovich Stalin was a Georgian dictator, and was the leader of the Soviet Union from the mid-1920s until his death in 1953. Holding the post of the General Secretary of the Central Committee of the Communist Party of the Soviet Union, he was effectively the dictator of the state.
Yes, I know he did some bad works. But if you say he had to die before WWII, that isn't totally right. Because he led Red Army. Which was allied force. - zxm
10
Jesus Christ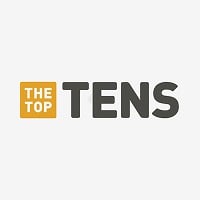 Jesus Christ was born in Bethlehem, Palestine. He was born to Mary, as the bible says "she was found with child of the Holy Ghost" (Matthew 1:18). He was both man and God (John 20:28). According to the bible He is God alone (Deuteronomy 6:4). ...read more.
He did deserve to die, because if he didn't die, then we christians would all burn in hell forever. It was good that he died.
Who added this: Is it troll or an opinion? - zxm
Yeah, screw whoever put this on the list. - NoEntranceHere
Troll alert. - GrimmShady
V 1 Comment
The Contenders
11
Osama Bin Laden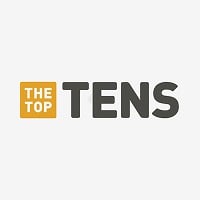 Osama bin Mohammed bin Awad bin Laden was a Saudi Arabian-born stateless terrorist. He was a founder of al-Qaeda, the organization that claimed responsibility for the September 11 attacks on the United States, along with numerous other mass-casualty attacks against civilian and military targets worldwide. ...read more.
12
Ruhollah Khomeini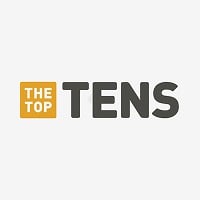 Sayyid Ruhollah Mūsavi Khomeini, known in the Western world as Ayatollah Khomeini, was an Iranian Shia Islam religious leader and politician.
13
Kim Jong II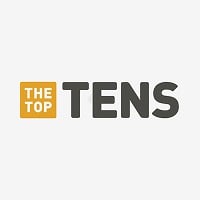 Kim Jong-il was the supreme leader of the Democratic People's Republic of Korea, commonly referred to as North Korea, from 1994 to 2011. By the early 1980s Kim had become the heir apparent for the leadership of the country and assumed important posts in the party and army organs.
14
Jimmy Savile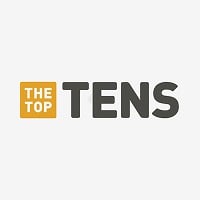 Sir James Wilson Vincent Savile, commonly known as Jimmy Savile, was an English DJ, television and radio personality, alleged child rapist, dance hall manager, and charity fundraiser.
THAT PICTURE IS CREEPY! - Catacorn
15
Clifford Olson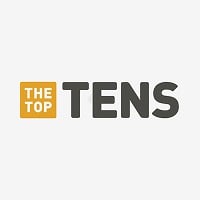 Clifford Robert Olson, Jr. was a convicted Canadian serial killer who confessed to murdering 11 children and young adults between the ages of nine and 18 years in the early 1980s.
16
Michael Jackson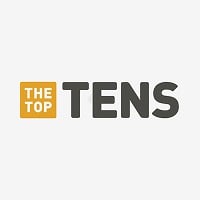 Michael Joseph Jackson was an American singer, dancer, and songwriter born on August 29, 1958 in Gary, Indiana and passed away on June 25, 2009. He donated (at least) a remarkable 500,000,000 dollars to charity. Michael is also known as The King of Pop (a title given to him by Elizabeth Taylor) or under ...read more.
He didn't deserve it at all
17
David Bowie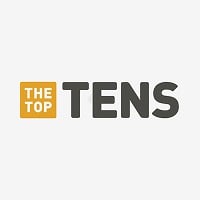 David Robert Jones (January 8, 1947 - January 10, 2016) was an English singer born in London, the son of a fundraiser and a waitress. He is credited for his experimental and creative musical discography which has won praise and accolades for many critics and fans. ...read more.
Get him and Prince off. They didn't deserve death at all!
18
Fidel Castro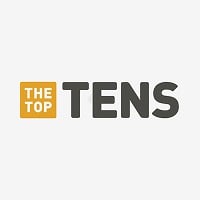 Fidel Alejandro Castro Ruz, known as Fidel Castro (August 13, 1926 – November 25, 2016), was a Cuban politician and revolutionary who governed the Republic of Cuba as Prime Minister from 1959 to 1976 and then as President from 1976 to 2008. Politically a Marxist–Leninist and Cuban nationalist, he ...read more.
19
Nero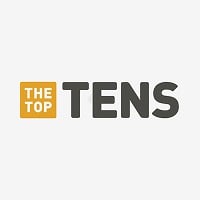 Nero was the last Roman emperor of the Julio-Claudian dynasty. He was adopted by his great-uncle Claudius and became Claudius' heir and successor. Like Claudius, Nero became emperor with the consent of the Praetorian Guard.
20
Tupac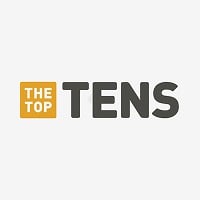 Tupac Amaru Shakur, also known as 2Pac, was an American rapper and actor born on June 16, 1971 in East Harlem, New York. Tupac sold over 75 million records worldwide and has been referred to in multiple major publications such as Rolling Stone as one of the greatest music artists of all time. 2Pac was ...read more.
Please, stop putting music artists like John Lennon, Freddie Mercury, Bon Scott and Kurt Cobain between people like Hitler, Stalin and Mao! It's not fair!
21
Whitney Houston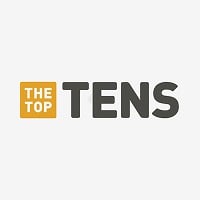 Whitney Elizabeth Houston (August 9, 1963 – February 11, 2012) was an American singer, actress, producer, and model. In 2009, Guinness World Records cited her as the most awarded female act of all time. Houston is one of pop music's best-selling music artists of all-time, with an estimated 170–200 ...read more.
What? Why? - Astro_Boy08
22
Juhayman al-Otaybi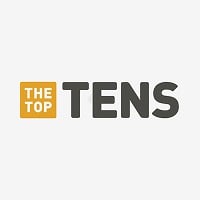 23
Prince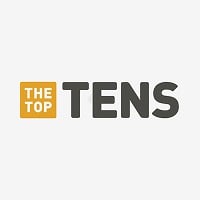 Prince Rogers Nelson (June 7, 1958 - April 21st, 2016) was an American musician, best known for being one of the most popular and influential artists from the 80s, with songs such as "Purple Rain", "Little Red Corvette", "1999", and "When Doves Cry" .
24
John Lennon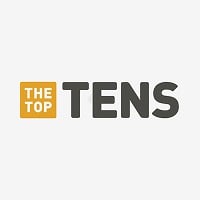 John Winston Ono Lennon, MBE was an English singer and songwriter who rose to worldwide fame as a co-founder of the Beatles, the most commercially successful band in the history of popular music. He was assassinated by Mark David Chapman on December 8, 1980 at age 40.
25
George Harrison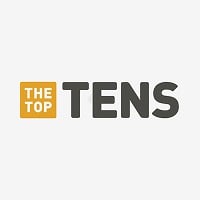 George Harrison was an English guitarist, singer, songwriter, and music and film producer who achieved international fame as the lead guitarist of the Beatles.
26
Bon Scott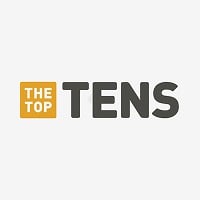 Ronald Belford "Bon" Scott was a Scottish-born Australian rock musician, best known for being the lead singer and lyricist of Australian hard rock band AC/DC from 1974 until his death in 1980. He was born in Forfar and lived in Kirriemuir, Scotland, for 5 years before moving to Melbourne, Australia, ...read more.
27
Bob Dylan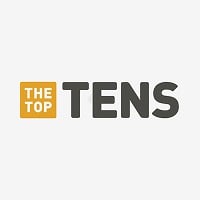 Bob Dylan is an American singer-songwriter, author, and artist who has been an influential figure in popular music and culture for more than five decades.
Ok really? He's not even dead. If you're going to troll at least do it correctly, moron. - cjWriter1997
28
Kurt Cobain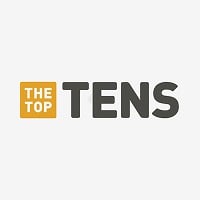 Kurt Cobain was born February 20, 1967, in Aberdeen, Washington. In 1987, he started the grunge band Nirvana, which became one of the most successful bands ever. He was a talented yet troubled grunge performer. Kurt Cobain became a rock legend in the 1990s with his band. He committed suicide at his ...read more.
29
Freddie Mercury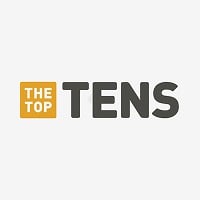 Freddie Mercury (born Farrokh Bulsara, 5th September 1946 - 24th November 1991) was a Zanzibari-born British singer of Indian descent, songwriter and record producer, known as the lead vocalist and songwriter of the British rock band Queen. He also became known for his flamboyant stage persona and four-octave ...read more.
30
John Wilkes Booth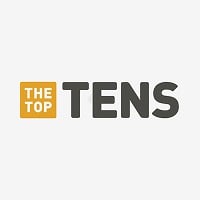 John Wilkes Booth was an American stage actor who assassinated President Abraham Lincoln at Ford's Theatre in Washington, D.C.
31
Dale Earnhardt Sr.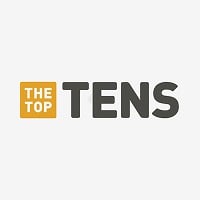 Ralph Dale Earnhardt Sr., known professionally as Dale Earnhardt, was an American professional stock car racing driver and team owner, best known for his involvement in stock car racing for NASCAR.
32
Vlad the Impaler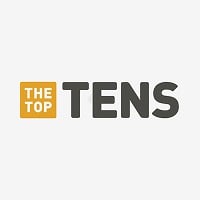 Vlad III (Known as "Vlad the Impaler" or "Vlad Dracula", born 1431) was a Romanian monarch. He was the ruler of Wallachia a total of three times before his death in 1476/7. He is most famous for his reputation as a dictator and his gruesome torture methods and executions, in which he has served as an ...read more.
33
Jack The Ripper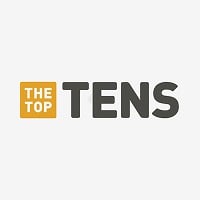 "Jack the Ripper" was the alias of an unknown serial killer in Whitechapel, London who brutally murdered 5 women (mainly prostitutes) between August and November of 1888. To this day, he has remained a mysterious and popular phenomena among serial killers and popular media.
34
Attila the Hun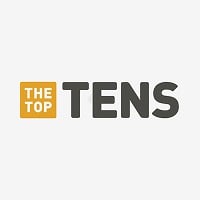 Attila, frequently called Attila the Hun, was the ruler of the Huns from 434 until his death in March 453.
35
Ivan The Terrible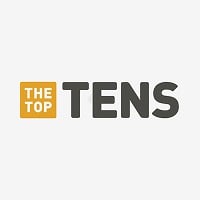 Ivan IV Vasilyevich, commonly known as Ivan the Terrible or Ivan the Fearsome, was the Grand Prince of Moscow from 1533 to 1547, then Tsar of All Rus' until his death in 1584. The last title was used by all his successors.
36
Elizabeth Bathory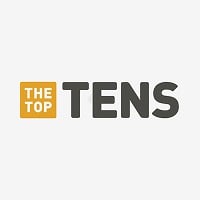 Countess Elizabeth Báthory de Ecsed was a serial killer from the Báthory family of nobility in the Kingdom of Hungary.
37
Maximilien Robespierre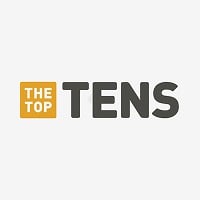 Maximilien François Marie Isidore de Robespierre was a French lawyer and politician, as well as one of the best known and most influential figures associated with the French Revolution and the Reign of Terror.
38
Ted Bundy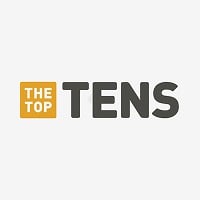 Theodore Robert Bundy was an American serial killer, kidnapper, rapist, and necrophile who assaulted and murdered numerous young women and girls during the 1970s and possibly earlier.
39
John Wayne Gacy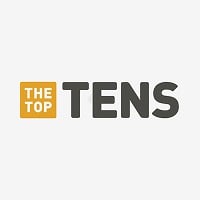 John Wayne Gacy, Jr., also known as the Killer Clown, was an American serial killer and rapist who sexually assaulted and murdered at least 33 teenage boys and young men between 1972 and 1978 in Cook County, Illinois.
40
Ed Gein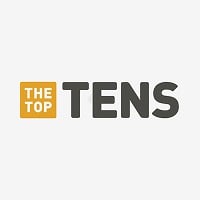 Edward Theodore Gein, also known as The Butcher of Plainfield, was an American murderer and body snatcher.
41
Thug Behram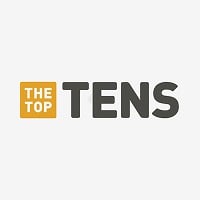 Thug Behra or Buhram, also known as Buhram Jemedar and the 'King of the Thugs', was a leader of the Thuggee cult active in Oudh in northern central India during the late 18th and early 19th century, and is often cited as one of the world's most prolific serial killers.
42
Hirohito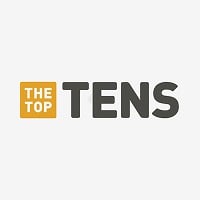 43
Saddam Hussein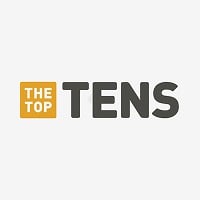 Saddam Hussein Abd al-Majid al-Tikriti was the fifth President of Iraq, serving in this capacity from 16 July 1979 until 9 April 2003. A leading member of the revolutionary Arab Socialist Ba'ath Party, and later, the Baghdad-based Ba'ath Party and its regional organization Ba'ath Party – Iraq Region—which ...read more.
44
Albert Fish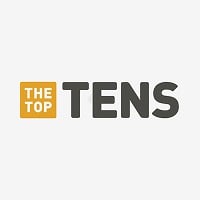 Hamilton Howard "Albert" Fish was an American serial killer. He was also known as the Gray Man, the Werewolf of Wysteria, the Brooklyn Vampire, the Moon Maniac, and The Boogey Man.
45
Mary Ann Cotton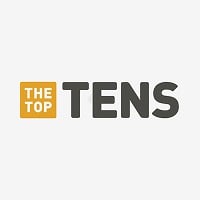 Mary Ann Cotton was an English murderer, convicted and hanged for killing three of her four husbands, apparently in order to collect on their insurance policies.
46
H.H. Holmes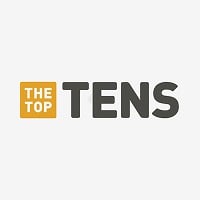 47
Gilles de Rais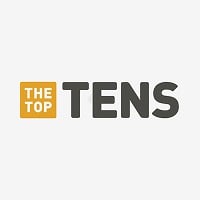 Gilles de Montmorency-Laval, Baron de Rais, was a knight and lord from Brittany, Anjou and Poitou, a leader in the French army, and a companion-in-arms of Joan of Arc.
48
Josef Mengele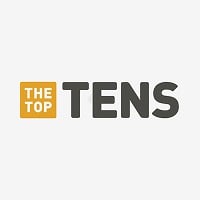 Josef Mengele was a German Schutzstaffel officer and physician in Auschwitz concentration camp during World War II.
49
Adolf Eichmann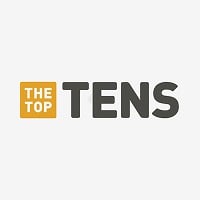 Otto Adolf Eichmann was a German Nazi SS-Obersturmbannführer and one of the major organizers of the Holocaust.
50
Ante Pavelic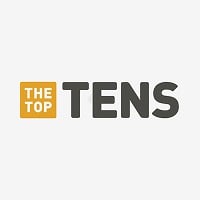 Ante Pavelić was a Croatian fascist dictator who led the Ustaše movement and the Independent State of Croatia, established in parts of occupied Yugoslavia during World War II with the support of both Fascist Italy and Nazi Germany.
PSearch List
Related Lists

Top 10 Real-Life People that Least Deserved Their Deaths

Top 10 People Who Deserved Their Death

Top 10 Animated Characters that Most Deserved Their Deaths

Top 10 Movie Characters that Most Deserved Their Deaths

Top 10 Game of Thrones Characters that Deserved Their Deaths
List Stats
100 votes
71 listings
2 years, 60 days old

Error Reporting
See a factual error in these listings? Report it
here
.