Top 10 Realest Rappers
southie187
The Contenders: Page 2
21
Chance the Rapper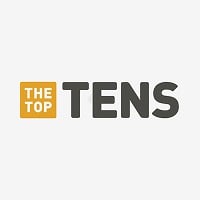 Everything chance puts out is goat
V 1 Comment
22
Meek Mill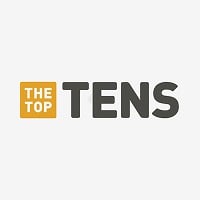 Robert Rihmeek Williams, better known by his stage name, Meek Mill, is an American hip hop recording artist.
Meek is one of the realist street rappers. When he raps I can actually visualize the picture he is creating with his lyrics.
Realist street rapper alive you funny you must ain't heard lil boosie albums ain't even close sorry
I love Meek's music.
Best
V 2 Comments
23
South Park Mexican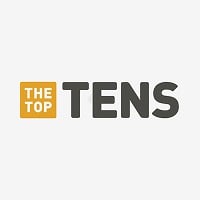 HE IS THE KING OF RAP! HIS LYRICS ARE LIKE.. And I'm black and this is the only rapper I listen to
He's the best rapper! Why is Lil Wayne even on this list!
V 2 Comments
24
WC (Dub-C)
WC is probably the most under rated rapper ever along side Proof. WC is a real lyricist and is more real than a lot of the rappers today. He was a part of Westside Connections with Ice Cube and Mack 10. Look up The Streets by him and Nate Dogg, it'll show how gangsta he is and look up This Is Los Angeles, it'll show how real he is,
25 Mysonne
26
Z-ro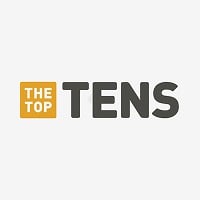 Joseph Wayne McVey IV, better known by his stage names Z-Ro and The Mo City Don, is an American rapper from Houston, Texas.
Totally slept on rapper. Everybody in Texas knows him but you got people on this list voting for hopsin over z-ro? Jesus Christ.

Go ahead and try and find me one rap fan in Texas who can't sing along with Mo City Don. You won't be able to.

Any other rappers have real footage from prison in a video?
Z-Ro shouldn't even be double digits on this list, he should be around 5 or 6.
Z-ro should be much higher on this list...
You dam skippy
V 1 Comment
27
Young Jeezy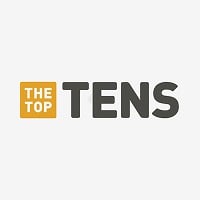 This should definitely be in the top 5. And why the hell is Lil Wayne even on this list? He's been famous since 14?
He wasn't in the top 5 this list is NOT legit whatsoever
Jeezy and boosie the realest
Yeeeaahhh let's get it... The real is here!
V 2 Comments
28
Webbie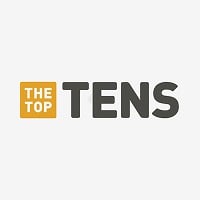 Webbie and lil boosie run the streets of baton rouge they are what they rap about trill ent ain't no joke and he should be top 15
V 2 Comments
29
Logic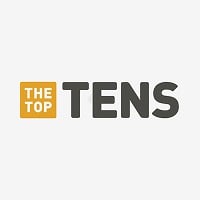 Born on January 22, 1990, Sir Robert Bryson Hall II, better known as Logic, is one of the most influential artists in the rap game today, with amazing lyricism and flow. Logic first gained major fame through making 2013's edition of the XXL Top-10 Freshmen List, and has easily become the most successful ...read more.
Logic obviously deserves a higher rank than some of the other rappers listed, not simply because of his story, but effectively raps somewhat like Eminem, real, no obsession over women or money. He sincerely loves the fans. Waiting for 5/5/17!
This man has flow. His lyricism is beyond a gift and I feel as though he just hasn't been noticed/ appreciated yet. His skill and work ethic can surpass about 95% of the fake ass rappers today. He also solved a Rubix cube in one minute while free styling. He's a genius and can't wait to see what else he can do, check him out... you won't regret it
Growing pains 3, soul food, and welcome to forever he spit some real in all these songs
Fast flow you already know his flow to cold for the these weak ass rappers but you already know let's just keep it 💯
V 2 Comments
30
Big Pun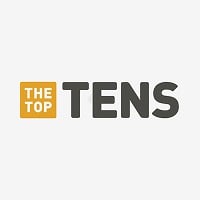 Christopher Lee Rios, better known by his stage name Big Pun, was an American rapper. Emerging from the underground hip hop scene in The Bronx borough of New York City, in the early 1990s, he was the first Latino rapper to have an album certified platinum as a solo act. ...read more.
I agree with dude below me big pun is one of the top 5 greatest rappers ever and he was real to go along with it I feel the best lyricist of all time as well he should be top 10
How is Pun not in the top 10?
31
Pusha T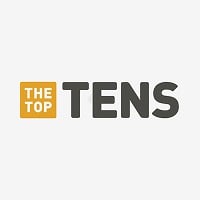 Pusha T real. Did big things in the coke game, now making money rapping about it. That real
I can't say for sure, I mean I don't know him personally, I did n't watch him grow up or else. But I trust his raps. And his raps are great. Too damn underrated!
32 Max B
33 Jadakiss
34
Pimp C
Pimp c is one of the best rapper/producers he helped make music the way it is now by adding guitars, piano, trumpets, organs, etc. His music will always be remembered in the south. And don't forget bun B.
REST IN PEACE UNDERGROUND KING OF THE SOUTH!
You are FOOLS it goes like this Scar Face Pimp C, that crazy ass white boy M,Biggie,Tupac, 50 and DRAKE and WEzzY, G-ALI deal with get outta here with Joe Budden and, Big Pun studio punks ha



jay-Z is aight but you guys put punks on this list lamo retard as rappers
35 Wale
36
Kanye West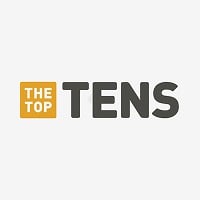 Kanye Omari West is an American rapper, songwriter, and fashion designer. He was born on June 8, 1977 in Atlanta, Georgia. After West's parents divorced, him and his single mother moved to Chicago, Illinois. At the age of 10, West temporarily moved to Nanjing, China, because his mother was teaching ...read more.
He's not realest now, but his old songs, since College Dropout till the Graduation album, the songs are realest. - Whosme2011
I agree he ain't real anymore
Kanye is still one of the realest he doesn't deserve number one but at least 15, have you heard New Slaves or TLOP, not as good as the Graduation but still very good Albums.
HE'S NOT REAL NO MORE BUT HE WAS AND WE WILL ALWAYS REMEMBER THAT
V 1 Comment
37
Lupe Fiasco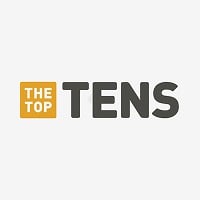 Wasalu Muhammad Jaco (born February 16, 1982), better known by his stage name Lupe Fiasco, is an American rapper, record producer, and entrepreneur. He rose to fame in 2006 following the success of his debut album, Lupe Fiasco's Food & Liquor. He also performs as the frontman of rock band Japanese Cartoon ...read more.
Genuine artistry with his work. His content stems from such heart, dedication, and real-life issues. Doesn't rap about menial and materialistic. Using his platform to spread messages and education. Doesn't get credit because the general consensus isn't intelligent enough to understand his music.
Doesn't need to talk about money drugs women or anything negative in his music. Always had a positive message that people need to hear. He should be higher on the list. People should give him more credit then he has.
Should be in the top 15 for sure. Always speaks the truth about things that matter
He is the realest how can snoop dog be ahead of lupe
38
Joe Budden
Joe Budden is the greatest of all time. He combines elements from all rappers and people that had inspired him greatly. He has the passion and conviction of Tupac, the hardcore lyricism and imagery of Nas, and the punchlines and at times the talent of the Notorious Big. Unfortunately, Joe is like none of these he is his own rapper and has the ability to drop a gem on a track and make it look effortless. Some of his best works to date vary but if you ask me... His most passionate and lyrical song is "Pray for Me" in which he pulls a DMX and has a heart-to-heart with God. One of Joe's most lyrically punishing verses come from his diss track directed to Saigon called "Pain in His Life". Give Joe a listen, he is the greatest to ever do it and you don't hear that often especially from someone who has listened to so much rap over the years and I know a lot about the art.
The most versatile, complete, lyrical, and pasisonate rapper to every grace a microphone. If you like rappers from slaughterhouse or rappers with a ton of passion (think tupac), look no further than joe budden. I have listened to rap for years and I knwo everything about the art. Joe Budden is the best rapper of all time. No doubt. He's got more passion than tupac, more lyrical skill that Nas, more wordplay than Jay-Z, more shock value than Eminem (even though I hate em) and definitely makes it all work effortlessly. I've never been more right about saying that someone that nobody knows.. Is the Greatest Rapper of All time.
Lmao if you think Joe Budden is the greatest rapper of all time you are smokin some heavy sherm
V 4 Comments
39
Snow Tha Product
One of the sickest out there
40 Sadistik
PSearch List
Recommended Lists
Related Lists

Best Rappers of All Time
Best Punjabi Rappers

Top Ten Fastest Rappers

Best Rappers of 2017
List Stats
2,000 votes
121 listings
8 years, 144 days old

Top Remixes (15)

1. Eminem
2. Kid Cudi
3. Tupac
MichaelMcGervey

1. Tupac
2. Immortal Technique
3. DMX
InfamousValdon

1. Tupac
2. Eminem
3. NAS
skittlez
View All 15
Posts
Error Reporting
See a factual error in these listings? Report it
here
.