Top 10 Reasons Ash Should End with Misty Instead of Serena
egnomac
The Top Ten
1
She Was the First to Travel with Ash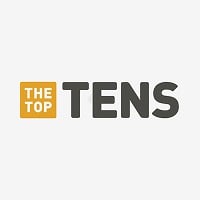 Not a boreshipper (amourshipper), but this is as stupid as when boreshippers say Serena should end up with ash, because Serena is the first girl ash knew. Bad item, & awful #1
2
She Was Ash's Longest Female Companion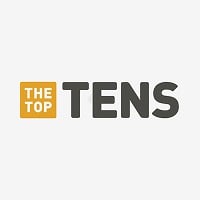 Misty stayed with Ash all the way from Kanto, The Orange Islands and Johto and returns several times she even shows up at Ash's house when he returned from Hoenn. - egnomac
3
She's Saved Ash Life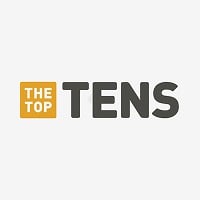 I kind of like movie! pokeshipping as Misty seems less temperamental in general & has a lot of cute moments in them. But yea Serena is so stupid & useless she put everyone in danger just to save her pretty face! Great job! - person5000
Misty saved Ash from almost drowing in Pokemon 2000, in the same situation Serena would be just as usless as Aquaman on land. - egnomac
4
She's the Strongest Out of All of Ash's Female Companions
Nah may or dawn are stronger
If by 'strongest' u mean she can kick the other pikegirl's butts without her Pokemon... then I can see that more than she has stronger Pokemon (though I think Iris is pretty strong too she took on a Pokemon with her bare hands & constantly swings on vines, having to continuously have her arms hold her weight).
Like hell they are, Misys stronger than both of them. - egnomac
Nah Brian Burke is so strong.
He can lift anything.
He's a great trainer
V 2 Comments
5
She Always Calls Ash Out Whenever He Does Something Stupid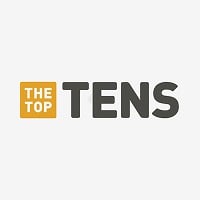 Which is something Serena rarely ever does. - egnomac
6
She and Ash Have Better Chemistry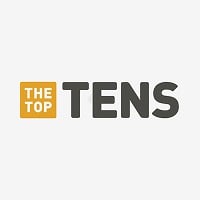 Well all the reasons here except for she is a gym leader. I mean, how does her being a gym leader like contribute to this?
7
She Became Really Jealous When Other Girls Got Too Close to Ash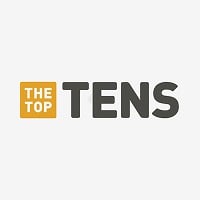 Actually serena gets extremely jealous too. See tried to force ash not to go with that teacher due to it. Anyways, jealousy is a horrible foundation to base a relationship on, anyways.
At one point she got so jealous when Macy got to close to Ash and threw her arm right between them, while in XY Serena mostly just stands there in shock doing nothing. - egnomac
Yes
8 She's a Gym Leader
9
She Gave Up Staying with Rudy to Continue Traveling with Ash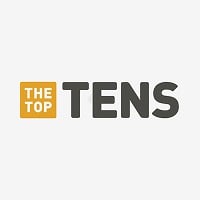 This is a good item anyone who says other wise has no idea what their talking about.
Rudy was completly in love with Misty but he asks her to stay with him she becomes conflicted but makes her choice pretty clear when she cheers against Rudy for Ash and Rudy clearly says "She Wants Him" then trys to hint to Ash by telling him his a very lucky guy. - egnomac
This isn't a good item at all. You're basically saying Misty had some conflicting feelings for someone else sometime & almost thought about leaving ash to be with another guy.

And the big problem with that, is Serena never crushed on another guy or had any thoughts about staying with anyone else during her journey with ash. Not an amourshipper by any means, but this item isn't helpful to what your saying at all
10 She Didn't Become a Trainer Just to Travel with Ash
The Contenders
11
She Cares More About Her Pokémon Than Serena
Serena cares about her Pokémon. I've never seen Misty do that.
I hate serena, but at least Serena treated her Pokemon way better than Misty ever treated psyduck. It was even her favorite type too.

And Serena never was such s b***h around bug Pokemon or had some unnecessary hate towards Pokemon like Misty did with gyarados.

I hate serena more than Misty, but Serena was way more kind to her Pokemon & Pokemon in general than b***hy misty
12 She Showed up at Ash's House to Welcome him Home when he returned from Hoenn.
13
She Becomes Really Considerate Whenever Something Bad Happens to Ash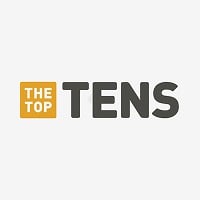 Only when something really bad happens to him? Wow, so for ash to get any kindness from Misty, your saying he must do something that gets him saverly injured? At least Serena is mostly kind & considerate to ash & without the need for ash to get harmed for her to be that way for him (not an boreshipper by means, but...)
14 She's More Useful
15 She's not Useless
16
Celebi Showed Up When Misty Kissed Him
When Celebi appears, it means there will be a bright future. He appeared right at that moment. That's PROOF that Misty is Ash's true love.
A. Misty never kissed ash, not even on the cheek.

B. Even if that bit about celebi was true, the 'bright future' bit is too vauge & can actually mean they'll individually b successful (not as a couple).
17 She Has More Character
18 She is Prettier Than Serena
BAdd New Item
Recommended Lists
Related Lists

Top Ten Characters that Serena Should Kiss Instead of Ash Ketchum
Top 10 Reasons Why the Fans of Serena from Pokemon are Horrible
Top 10 Reasons Why Sexism Should End
Top Ten Reasons Why Ash is Better Than Red in Pokemon
List StatsUpdated 24 Sep 2017
18 listings
187 days old

Top Remixes
1. She Was the First to Travel with Ash
2. She Was Ash's Longest Female Companion
3. She's the Strongest Out of All of Ash's Female Companions
egnomac
1. She's Saved Ash Life
2. She Became Really Jealous When Other Girls Got Too Close to Ash
3. She Was Ash's Longest Female Companion
Mardook
Posts
Error Reporting
See a factual error in these listings? Report it
here
.