Top Ten Reasons to Hate Ariana Grande
Reading this you'll realize why you should hate Ariana grande. There's only 5 reasons
The Top Ten
1
Her music
They are almost ALWAYS about SEX! It's disgusting how little kids listen to her trash, I'm not even surprised that her album covers are MOSTLY her in UNDERWEAR!
All modern music is about it? Dude, she isn't the only one so SHUT UP - HeyItzGrace
She sounds like my dog every time a fire truck drives down my street
She licked donuts in a store, then put them back, spreading her germs everywhere.
You should be happy nobody bought that donut CAUSE NOBODY CARES ABOUT THAT DAMN DONUT. - Johnny1248
I'm a kid and I used to like her, now I hate her. But I like her music not her music videos! T-T Does this mean I can't listen to her anymore? I'm only 11 so don't hate on me please!
V 55 Comments
2
She licks donuts and puts them back on the store tray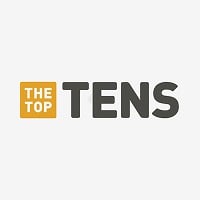 Yes, she made a "sorry" video, but she was only sorry because she was caught.
She hates America but she is an American? What is wrong with this picture?
If she is a so called vegan why was she in a donut shop?
I'd eat that donut - Adyess22
V 32 Comments
3
She hates America and Americans
Even though I will always hate this Ariana forever, I do a lot of research on her. She does have an Iranian grandfather, so why does she live in America? Well, she just lives in America because it's very popular and gets her more attention. But, once people find out about her facts, bye bye Ariana. Next thing you know she will be crying in a corner in her room. She deserves it.
She has lived in Florida for her whole life. Get your blooming facts right. She slays, your jealous. She hasn't moved for the popularity she lived there her whole life! - HeyItzGrace
Not impressed, She's full of herself and hasn't been around long enough to even come close to earning Diva Status. If she hates Americans and America I suggest she go back to where she came from and see how much of a star she is there. Never bite the hand that feeds you!
She is so ungrateful and spoiled, Americans are the ones who made her famous and the majority of her fans are American, if she hates Americans then she should just go back to Hell because that's obviously where she belongs - randomperson4563
Don't get me wrong, I kinda hate some part of America, too, they can be morons at times. - Ohno
V 24 Comments
4
Her high notes in her music
Th sound fine you're just jealous that you don't have a wide vocal range you probably can't even sing
5
She's a bad role model for kids
Kids under 13 should not listen to her trash, or watch her music videos. She wears bathing suits and Is almost nude, wearing her ugly "signature" ponytail, a bra and underwear, and knee high boots. And she dances weird in her videos. Also, if you think about it, "Love Me Harder", sounds really wrong.
This I must agree with. My little sister watched Victorious ALL THE TIME when she was about 7. Then she wanted to see how Ariana was getting on, so she watched the music video of "Break Free" and after watching it, we were sitting at the dinner table, and she suddenly said "Have you seen in Break Free where Ariana slips off her space suit and she's like floating around in this cool shiny bikini? I wanna be just like her when I grow up! " Ariana is the reason that my sister got anorexia at the age of 8. I HATE HER
They think showing your ass makes you a "role model" for young girls. And furthermore, my stepdaughter doesn't like her anymore ever since she said she hates America. My stepdaughter is only 8 and asks "Why does she hate America? " And "Doesn't she know that America is the reason she got famous and makes money? " Nothing but trash. And they call rednecks trash. At least rednecks don't hate their country.
I think she is the most amazing and sucsesful girl in the whole unviverse you are just jealous of her and what you say about you should be saying to yourself
V 18 Comments
6
Her music is so generic and all sounds the same!
She really needs to grow as an artist, her songs are so boring and generic pop crap! If she wants to be like Mariah she needs to really work on her craft! - NicoleScherzingersNumber1Fan
Before you say her music is generic, listen to her stuff on her My Everything, Yours Truly and Dangerous Woman music. Reading album reviews, they're all said that her music is R&B, with some hip hop and 90s. And the stuff on the radio is more generic pop, but her staff picks it to be on the radios and to be a single, not her. Being a popular artist, you have to sing popular POP music.
I just heard her new song with Future...I thought maybe it would be something different...but no...more generic pop crap. Now ari is using curse words in her music to prove how cool she is. It just comes off as so childish.

Freshman kid (talking to the seniors): "hey, that stupid b---h of a teacher! Yeah! I swear so I'm cool! Can I hang with the big boys now? - NicoleJohnnyLutherBrianFan
7
She is annoying
She sounds like a dog whistle nobody likes her singing.
She is complete thrash
Her voice is sooo annoying like she sounds like a dying cat I'm surprised glass doesn't crack every time she opens her mouth to sing
Watch her interviews
Especially with Jim Fallon
V 4 Comments
8
She made rumors about Victoria Justice
She made everyone hate victoria. She isn't the reason that Victorious canceled. Even Dan said that!
Victoria should be shown Justice from everyone (see what I did there? ) because she sung my favourite sing in the entire universe: Best Friends Brother
I feel bad for Victoria, I will always love her more than the Ariana brat
She is mean
V 7 Comments
9
Her fans
Her fans are the worst. They call us "Whorinators" just because we disagree with them, they're immature! Even worse, the only reason her stupid fans are watching Scream Queens is because she's in it (she dies first ep) when Emma Roberts, Lea Michele, Keke Palmer, and Jamie Lee Curtis are way better than het. Shes only in one episode, LET IT GO! Every time we say she's a diva they're like "YOU don't KNOW HER! " Maybe we don't, but Jennette does, and she tells us a lot about her in her web show "what's next for Sarah"
Her fans make Beliebers look more peaceful and friendly.
Good point on the kid thing they don't know what's going on so stop saying bar fans are the worst
Ok shut up bicthes leave her online and stop calling People stupid I am not a fan but I don't hate on her she works harder than you guys
V 4 Comments
10
She wants her fans to die
That's a stupid rumor. Who actually believes this crap?
I hate ariana grande, but I'm almost positive that that is not true. - VictoriaJusticeFan
I KNOW RIGHT?! I saw that on YouTube, and honestly, I would tell her fans that it's not worth worshiping her like she's the high priestess or something. I never thought I'd say this, but I'd much rather listen to Justin Bieber than HER
Is there proof no! She did a whole concert for her fans, no one can stop hating. SHE. IS. HUMAN - HeyItzGrace
To be honest I don't really heared this! because when after the the manchester thing happens...ariana is mad about her fans but I think she does say before that ''i want ya'll to die'' not her fans! or I don't know! maybe she was just talking about the people around her not her fans
V 22 Comments
The Contenders
11
She dresses like a prostitute at music videos and concerts
And how are the kids who are a fan of hers can learn from her outfit? - MLPFan
She shouldn't be dressing like a tramp when she has such a young audience I mean she is on Nickelodeon for crying out loud shouldn't you be more conservative considering your on a kids program?
Um she left nickelodeon, she has her own life now she can do what the blooming hell she wants - HeyItzGrace
Yeah, she hardly wears anything, her song focus is just like problem, she's practically wearing underwear on her 'my everything' album and her focus cover! She thinks she's cute but really she's not, sorry Ariana you're just not cute!
Somebody needs to dump that White Trash
V 12 Comments
12
Her overall personality
I don't add this because I have anything against Grande. I don't know her personally and most likely you also don't. But there are only two reasons to hate a person, famous or not: either because of their overall personality or because they have done something that truly harmed someone. So far, Grande has not publically done the latter. - Martin_Canine
13
She blamed Victoria Justice for nothing
Usually, I would not vote on a list like that but this item is very true. I liked Ariana and Victoria. Victoria a bit more. But I lost all my respect for Miss Grande because she made lies about Victoria about bullying and being the reason why Victorious got cancelled. That was really mean. I now hate Ariana Grande for that. I hope Victoria will be more famous and overshine towhard Ariana. - BlueDiamondFromNowhere
Victoria Justice was the best on Victorious and Ariana was jealous so she made up a bunch of lies about Victoria being the reason Victorious ended and Victoria being mean to her while on Victorious.
I know! Victoria is awesome and Ariana trashed her by saying that Victoria was mean to her on Victorious and Victorious ended because Victoria went on tour by herself. She just made that stuff up so that people will hate Victoria!
Uh NO. Victoria, actually did left victorious because she wanted to go solo and on tour, the producer of victorious even said that himself
Actually, all of these are wrong. no. victoria did nothing to ariana, and ariana did not lie. the truth is that there wasa an article in the seventeen magazine, where ariana said she'd been bullied on set. she wasn't talking about victorious though. she's been on broadway when she was younger, and that's where she was bullied. get your facts straight. she's a good person
V 15 Comments
14
Her look
She's hideous to look at. I think she's very unattractive. It looks like she wears a ton of makeup. Is that what we men find "hot" now? Now, I don't watch her music videos but from ads, pictures, things I hear, she tries being sexy? The thought of such an unappealing girl with tons of makeup on swaying her hips, pushing her breasts and bottom out, and biting her finger makes me laugh. Her body is far from sexy, as her face is far from beauty. She looks like a young child that's trying too hard to grow up. And she seems very conceited, arrogant. I bet she thinks she's a goddess, doesn't she?
She looks like Barbie in a really gross way! Doesn't her fans notice that when she's on the red carpet and when photographers take a up close picture of her face, it looks she caked on foundation and eyeliner. And yes her selfies don't count because all celebrities use a photoshop app so Ariana most likely uses a app to make her face less caked but makes her face look more fake.
It's hard to take her seriously when she looks like a twelve year old. she always is trying to make her butt look big like in her music videos she's arching her back to make her flat but look big.
She's basic bitch number 1, end of the story
V 28 Comments
15
Her songs
Her Songs Are Like All The Same For Example She Copied Focus And Made it Just Like problem And Its like All of her songs are just about her fans and how she wants them to die. Also Her Song Focus Was All About Her As one Lyric said "Focus on me" She Obvioulsy Wants The WHOLE World To FOCUS On her And No one else
The high bits in her song are annoying as hell!
Hon are you serious, how are any of her songs about how she wants her fans to "die" puhleeze honey, do you even rumor?
"Focus on me! " Sorry, I only focus on Beyoncé. - ArigatoKawaii
16
She is overrated
All these kids who know her from victorious think she's awesome, but that's because it's the only music they've ever heard. Ariana grande's music is TRASH yet she gets all this popularity. If she wasn't so pretty and didn't dress like a stripper then nobody would like her.
Man I used to like her now I don't know what the heck happened I mean I'm just 11
She is one of the most overrated celebrities of all time because she demanded us to like Justin Bieber for wishing black people were killed. >8(
Yeah uh I'm gonna go listen to marilyn monroe so uh bye
V 2 Comments
17
She's very full of herself
Yes it is. I went to her concert and she screamed so loud that the speakers made a weird ass noise
This is SOOO TRUE. My friend is NUTS about her, and she went to one of her concerts, which was her life dream and she'd been saving up to go to one for YEARS. She hoped she'd get a picture with ARIANA. You know what ARIANA said? She didn't even LOOK at her and she coldly replied "Look, there is a thing called photoshop? You can waste your time on somebody else." I'm not joking, she actually said it, my friend filmed it on her phone. To this day I am still seeking revenge on ARIANA for crushing my BFFL's dreams...
As if she said that! Haha I would like to hear that please! Haha...you can't because it's fake! - HeyItzGrace
True. She is so selfish and wants all the attention on herself
She seems nice to me
V 15 Comments
18
Her voice
She's just a copy of Mariah Carey, It's good Mariah Carey said "I don't know who Ariana Grande is" Ariana's just a wannabe. In all her music Videos its just her screaming. Like in her song, bang bang.
I HATE her voice. It sounds unprofessional and like she's crying. - VictoriaJusticeFan
She honestly just has range, but even that s questionable because she honestly just sounds like a screaming banshee. And the fact that she wears skimpy underwear on EVERY album cover... She cannot pronounce words to save her life! She literally says, "now that I've become who I really are" in her song Break Free. Apparently she can't pass 4th Grade English. She sings from the back of her throat and then barely moves her mouth!
Why y'all writing this random stuff? y'all know y'all lyin
V 24 Comments
19
Her really high notes in her music
Their like a dead cat
"Reasons why you should hate Ariana Grande"
"should"
Lmao you can't just convince people to hate something. - GamerBoy
20
She cheated on Jai Brooks twice
Nothing new in the horizon, quite the standard female of 2000, but luckily they was a time where women was real.. Not some fake girl supposedly grown up, that end up cheating someone she love in theory. Does she love her fan the same way she handle her relation.
She was using him
Ariana Grande to Jai Brooks: "YOU LIED TO ME! HOW DARE YOU BEAT ME UP! I HATE YOU FOREVER, YA NOBODY! ):/"
She is aloud to date whoever she wants so shut up. I bet most girls have cheated so what's different. She is HUMAN. - HeyItzGrace
V 6 Comments
PSearch List
Recommended Lists
Related Lists

The Top Ten Reasons Why Ariana Grande is Better Than Selena Gomez

Top Ten Reasons Ariana Grande is Overrated
Reasons Why James Norton is Better Than Ariana Grande
Reasons Why Ariana Grande is Better Than James Norton
List Stats
1,000 votes
97 listings
3 years, 87 days old

Top Remixes (5)
1. She hates America and Americans
2. She licks donuts and puts them back on the store tray
3. She wants her fans to die
Popsicles
1. Her high notes in her music
2. Her music is so generic and all sounds the same!
3. Her fans
DaWyteNight
1. Her music
2. She hates America and Americans
3. She licks donuts and puts them back on the store tray
jbella9000
View All 5
Posts
Error Reporting
See a factual error in these listings? Report it
here
.