Top Ten Reasons to Hate Nickelodeon
The Contenders: Page 4
61
Dora the Explorer
I am so happy that it's going to be over this year.
Unfortunately there's a spinoff called Dora and Friends: Into the City.
One of the WORST cartoons EVER!
I hate Dora the Explorer!
Never cared
V 3 Comments
62
iCarly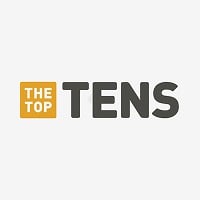 iCarly is an American teen sitcom that ran on Nickelodeon from September 8, 2007 until November 23, 2012. The series, created by Dan Schneider, focuses on teenager Carly Shay, who creates her own web show called iCarly with her best friends Sam Puckett and Freddie Benson.
This show is just stupid. I mean, I hate Miranda Cosgrove's acting, it's so horrible.
ICarly was amazing! Why is this on the list?
WHY DO SOME PEOPLE HATE THIS SHOW? I mean really! It's just annoying hearing people say that it's the worst Nickelodeon show ever when it's not. It's also annoying hearing people say that they hate Miranda Cosgrove. I mean,what did she do wrong? Some of you people are hating on the wrong person and the wrong show. Miranda Cosgrove is the nicest person. Unlikely Ariana grande. You people who hate Icarly and Miranda Cosgrove should be hating on Ariana grande. She doesn't show her fans respect,but Miranda Cosgrove does. Please leave Miranda Cosgrove alone and leave Icarly alone. I understand they do crazy stuff on that show,but that's what makes Icarly funny and you have to deal with it because that show already has billions of fans. If you don't like this show,then don't watch it and keep your bad comments to yourselves.
This was great! so whoever put this here, go drown yourself!
V 4 Comments
63
No More Nickelodeon Games and Sports for Kids
Bring this back Nickelodeon or else I'll no longer have any faith in you!
I never liked them anyway
I really miss Nick G.A.S.
64
The Creator of Sam & Cat
It's all Dan Schneider's fault, he's greedy, fat & stupid.
Since Victorious, this guy has been trying too hard. Now we got Henry Danger. It looks boring anyway - MorganChambz
He puts every Nickelodeon star down in favor of Ariana Grande. Nickelodeon teen stars are actually okay like Disney Channel stars, but Ariana Grande is not the only Nickelodeon star that sucks. Nat Wolff went from an extremely one-dimensional boy band member who can literally be compared to Jacob Sartorius to a teenager that likes to beat up teenage girls he has a love affair with.
I started to hate him when he ended Icarly and turned it into this crap. He ruined my childhood. First he ended Drake and Josh, Then he ended Zoey 101, And Last but not least, He ends Icarly and Victorious for Sam and Cat! WHY DAN SCHNEIDER WHY? WHY DID YOU WASTE YOUR TIME ENDING ICARLY AND VICTORIOUS FOR THIS TRASH? I JUST CAN'T BELIEVE THAT YOU ENDED YOUR LAST GOOD SHOW ICARLY. IT WAS MY FAVORITE SHOW AND YOU RUINED IT WITH THIS STUPID SHOW. Victorious was okay, but it wasn't as good as Icarly. I mean sometimes it would boring, but it was still good, NOW BACK TO WHAT I WAS SAYING, DAN SCHNEIDER. USED TO MAKE GOOD SHOWS LIKE THE AMANDA SHOW, DRAKE AND JOSH, ZOEY 101, AND ICARLY, BUT THEN HE WENT DOWNHILL WITH SHOWS LIKE SAM AND CAT, HENRY DANGER, THE THUNDERMANS, NICKY RICKY DICKY AND DAWN, AND LAST BUT NOT LEAST, YOU MAKE GAME SHAKERS. THE WORST PART IS THAT KEL FROM KENAN AND KEL IS ON GAME SHAKERS. HE SHOULDN'T BE ON THAT SHOW AT ALL BECAUSE HE IS RUINING HIS LIFE ON THAT SHOW. I ...more
65
Ariana Grande likes Justin Beiber
Well, then they should have sex when actually seeing each other in person and after Justin Bieber gets to break free from jail just like how Ariana Grande (in her "Break Free" music video) broke free herself from a space prison.
Imagine the ear bleeding voice their child would have X (
We hates both Ariana grande and Justin Bieber. But in my opinion, Justin Bieber is worst.
REMOVE JUSTIN BIEBER FROM PREMISES! - BorisRule
V 3 Comments
66
Nick Studio 10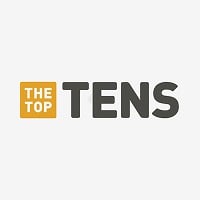 All Nick Studio likes to do is interrupt shows with their lame shenanigans, it's crap.
What an annoyance. I was watching SpongeBob when "they interrupted this program for some breaking news"(a walrus belching), and I missed 2 seconds of the episode. Nick I'm glad you ended this piece of sh**!
When the best part of SpongeBob comes on, they interrupt the show with piece of CRAP. It's nasty and disturbing.
This show is HORRIBLE AND ANNOYING
V 1 Comment
67
Mia and Me
Never cared
It is the only cartoon I watch. - playstationfan66
Save MIA!
This show is cute and it's chock-full of unicorns and pegesus's and pegicorns and nick jr says it's not so good.how mean.for a educational channel,never it be so mean-sprited.
68
The Dumb Cow and SpongeBob Commercials Between Shows
WAY TO MANY COMMERCIALS Nickelodeon WOW
69
Bucket & Skinner's Epic Adventures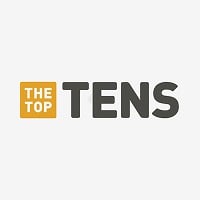 Bucket & Skinner's Epic Adventures is an American teen sitcom that premiered on Nickelodeon on July 1, 2011.
70
Henry Danger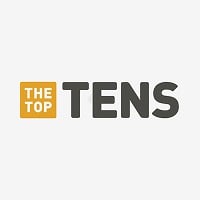 Henry Danger is an American superhero sitcom television series airing on Nickelodeon. The series was created by Dan Schneider and Dana Olsen. The series revolves around a 13-year-old boy who becomes the sidekick of a local superhero.
Each episode always ends with failure and it also rips off The Incredibles.
Henry danger is just the worst I wish I could just send nick a phone call that says no one wanted to be in guess that number contest because NO ONE at my sister grade knows about it and she's in 5th grade
WHY is Henry the side kick?!?!? HE IS SO WEAK I would have just sold Henry to brad, come one nick, your shows have to be somewhat realistic!
- Henry Hart/kid danger: weark, super dum and I really donΒ't like him, and his sidekick-name is kid danger wow.

- Ray/Captain Man: really his superhero-name is Captain Man, man even Thundermans is a bet more creative with there superhero-name.

- Charlotte: she is the best person in this show

- Jasper: buckets!?

- Piper Hart: overreacts to various issues mostly about social media, and does nothing but sceaming and being so ahhh.

and I coulde care rest of cast.
V 4 Comments
71
Underrating "Wow Wow Wubbzy"
I liked this show when I was 3 and 4.
I only liked till I was 3
It was aired a lot in late 2012. That is overrating.
They aired dora the explorer most for more of 2012 than wow wow wubbzy
I miss this and I'm 10. So nostalgic. 😒 - XpizzamanXx
V 1 Comment
72
Adam Sandler Guest Starring at the 2010 Kids' Choice Awards
Most kids don't know who Adam Sandler is. And most parents would've changed the channel by now.
No but actually Adam Sandler is funny
He doesn't suck
73
The Way That They Treat Good Shows Is Atrocious
Rocko's Modern Life, Invader Zim, Ren & Stimpy, SpongeBob, Angry Beavers, Danny Phantom, Avatar... I could go on. - xandermartin98
Avatar, invader zim, and Danny phantom was my life back then until they cancelled all of them! I'm mean like the creators of invader zim tried a rerun but nope because nick just wants kids these days to watch dumb shows like Sanjay and Craig
It only happened once, so shut up
So Sad
74
Everything Is Always Either an Underrated Gem or an Overrated Piece of Crap
Lots of shows nowadays are overrated pieces of crap, but one called Every Witch Way is definitely an underrated gem, it's a good show that got bad reviews, especially with the acting, which has gotten a lot better in the past 3 seasons, yet the actors took acting classes when they were very young.
And it's always taken to the absolute extremes, like in the incredibly annoying fan rivalry between Rocko's Modern Life and Ren & Stimpy for instance. - xandermartin98
Couldn't say it better myself.
Rabbids Invasion is SO an underrated gem.
V 1 Comment
75
Rocko's Modern Life Is Arguably One of Their Only Truly Good Shows
Don't forget Rugrats, Hey Arnold!, CatDog, the Wild Thornberrys, All That, and Clarissa Explains It All.
Don't forget Ren and Stimpy ghost was the best nick show I have ever seen.
No.
76
SpongeBob SquarePants Keeps Getting the KCA Blimp for Best Cartoon
I can't believe the Kid's Choice Awards this year. First off, they only showed half of it! Secondly, SpongeBob won AGAIN (what a big surprise), over Steven Universe, Gravity Falls, and The Amazing World of Gumball. Thirdly, Diary of a Wimpy Kid won over Harry Potter and the Hunger Games. Diary of a Wimpy Kid sucks! I am a little kid, but I hate all the other kids opinions. Honestly, I don't see why they like modern SpongeBob. Even I have to admit the pre-movie ones were the best. Why is my generation so dumb?
He keeps winning because he's so popular and no show on Nick will ever be more popular than SpongeBob SquarePants.
He wins every year most would say that it's rigged and I agree. I mean look most of the stuff that wins are either Nickelodeons shows or movies winning or just plain bad movies winning. SpongeBob has been improving a little though.
Spongebob won almost every year since 2003 all except for 2008 when Avatar won finally a different cartoon won for once but after Avatar ended Spongebob been winning ever since even though he doesn't deserve it anymore.
V 3 Comments
77
They showed a woman's breast on Oggy & the Cockroaches
LOL! Nick got slammed!
Nick didn't notice yet until I send them a letter bye bye Oggy 😏
LOL! It was cancelled πŸ˜€
WAIT! Oggy and the cockroaches is CANCELLED?!?! ... THANK YOU Nickelodeon FOR CANCELLING OGGY AND THE COCKROACHES!
V 2 Comments
78
They Nominated Nicki Minaj at the 2015 Kids' Choice Awards
Nobody cares
They can't choose a good singer.really.how sad.
79
They Don't Care About What Kids Watch Anymore
What everyone misses Invader Zim and More and they want you to watch Sanjay and Craig
It's was cancelled Sanjay and craig
Remember when Nick used to care? I do, but Nick doesn't. - XpizzamanXx
Why!?!?!?! call 911
V 1 Comment
80
Nickelodeon Obsesses over Teenage Stereotypes
Honestly, those aren't how true teenagers are. True teens are intelligent, serious-minded, sensible, responsible, and mature. When they have fun, they do that reasonably.

But it isn't just NICK (Nickelodeon) that overdoses on teen stereotypes. The Disney Channel does that too. And so, I intend to revolutionize those networks by removing everything that I believe shouldn't be on them and replace those things that I don't approve of with stuff that's better. What I mean by better are these:

1. Intelligence

2. Proper maturity

3. Devoid of stereotypes

4. No clique mentality

5. The right kinds of maturity
That's why I watch Nicktoons
PSearch List
Recommended Lists