Top Ten Reasons to Love Miley Cyrus
The Top Ten
1
She Doesn't Care What People Think
That what I love most about her
We all make fun and break the rules. If we think about people we'll never made out anything. Miley is a celebraty and a good singer. She is also younger. So she is having fun. She doesn't care what people thinks. And now she's made it this far.
Well... You've got that right... - Alpha101
I like that she doesn't get influenced by what people are telling. She's independent and strong. - popa
V 4 Comments
2
Her Music
Doesn't mean I am a fan that's why I am supporting her. It's true her songs are awesome. My mom unlike her for her present act. But my mom also agree that she make good music. And as a fan I say she is wonderful singer in earth. She has great voice. Her songs are too catchy that enough to addicted. Unlike haters. They are so jealous by her. But what to do? Miley is a wonderful singer that's why she has gone far than others. Miley we love you
I don't want to say anything. Just listen her songs then you will be understand.
1, Party in USA
2, The Climb
3, Wrecking Ball
4, May be you're right
5, Can't be tamed
6, When I look at you
7, Stay
8, Fly on the wall
9, Adore you
10, Two more lonely people
11, Who owns my heart
12, We can't stop
13,23
14, Robot
15, Do My Thang
If I start to give her all best music it won't be finish so I want you all at least heard this songs then decide. Her all the songs are amazing and meaningful.
She is a amazing singer. Her all songs are great. Nobody refuse her songs. Except haters. Because they are sucks.
Wrecking ball, the climb, stay, can't be tamed, adore you, may be you are right, robot, do my thang, drive,7 things, who owns my heart, party in Usa etc
Are great. If you check out the lyrics you will know.
My opinion is that I think her music is so good
V 13 Comments
3
Hannah Montana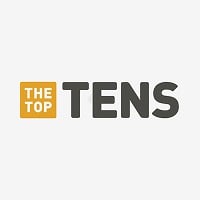 Hannah Montana, also known as Hannah Montana Forever for the fourth and final season, is an American musical comedy series created by Michael Poryes, Rich Correll, and Barry O'Brien which focused on Miley Stewart, a teenager living a double life as an average schoolgirl by day and a famous recording ...read more.
I miss her old disney days. Hannah Montana was so funny and my favorite. She was so cute and pretty in this show. The way she acted it was so beautiful. No one can take place from her. This show was great and most successful show in disney history. I love her so much.
Hannah Montana is always my favorite one. I still miss the series. It's all about sing and life style about Miley. How she managed a famous and a normal life. She is so talented. I still remember her pretty act in Hannah Montana. Her voice is also awesome. No one could define her. She was better but now...
She is awesome
Hannah Montana is the best serial in disney. Really it was so helpful for the child. She looks so pretty in it. She gave fun and act very well. I fall in love with her simle. Now she is real Miley but I miss Hannah Montana. Still love her but Hannah Montana is best.
I love Hannah Montana. I miss her. Where is she? :(
V 8 Comments
4
She's Pretty
She was pretty now she is prettier. Only haters won't regret it. So what? We smiley know she is most prettier in the world. She is crazy but still pretty. If you don't like her it's okay! We smilers understand haters are always annoying ♥
She is so pretty and hot. Her smile is cute. She is no1 singer in my own list. I really love her
She is pretty. I'd rather have her with short blonde hair and a permanent smile rather than forced long brown hair with a smile she's going to take off the second no one's watching her.
Even now, she is pretty.
V 11 Comments
5
She is Real
We the fans are real. Always love her and her songs. Haters. Go to hell
This was really rude. My feelings were hurt. Please, control your tongue
Okay, maybe she does have autotune, but even most of the good singers (like Miley) have autotune, even when they don't need it, like Ariana Grande. The point is, in live concerts, Miley can SING! Her voice sounds just as beautiful in live concerts as in her "autotuned" songs, and if not, even more. Plus unlike other artists, she NEVER tries to be anything but herself, and she wants everyone else to do the same. If you disagree, just listen to her song "Robot"
I love Miley Cyrus. She is my idol. As long as I know Miley is not fake. She is real. Her voice is real. She can sing live and her music is very good. ♡ you Miley
She is down-to-earth and a genuine person. I love Miley Cyrus ♡
V 7 Comments
6
Miley Loves to Help People
Miley is a girl who always try to be happy. She is partying, having fun, busy with her concert that doesn't mean she don't have time to help others. She is very helpful. She always try to help innocent people whose are totally helpless. Proud of her.
She is such a kind person, and although some people may not realize, she does help many foundations and charities that fight to bring an end to diseases such as AIDS/HIV. She also has her own charity (Happy Hippie Foundation) which strives to bring us closer to a world without hunger and poverty.
PREACH! People care so much about the crazy little things she does in concerts, they never pay attention to her selflessness.
She always helps people, especially, homeless ones. And I adore her that much, 'cause she is one of the biggest supporters of LGBT community. I love her.
7
She's Funny
She is so funny. Really!
If you watched Hannah Montana you would know how funny and cute is she. Unlike selena -_-. Selena just show her attitude nothing else. But my Miley baby is so funny and beautiful. She is so friendly that's why she never show attitude before her fans.
She is funny and very friendly. She is not rude to other people. She like to having fun and giving fun. I love her so much.
Miley is funny. The funnest thing she ever did is make fun of Selena Gomez
She's sassy at the right times, she's funny and she's nice. I really don't get why all people care about is the amount of clothes she's wearing, and not the amazing kind personality underneath
V 4 Comments
8
Miley And Mandy
I love them so much
9
She is a Caring Sister
Miley and Noah are so adorable sisters. Miley is always love and care for her sis Noah. Once she said Noah made her life complete. It's so sweet you know.
They are both really beautiful and love each other. Miley is always love to hangout with her lil sister. And very caring.
She is helping her lil sis Noah to set her career in music line.She is really caring.
10
Smilers Are The Best
Smiler is the best. We are not annoying like other annoying fans. We love to support Miley. If haters jealous and try to ruin it than they are wrong. We all know Miley is a nice singer. She has a big heart. She too funny, pretty, cute and like to help others. Her songs are too good. That's why we smilers always with her. We just like to support her but many haters just interfere but it's better be quit. Cause we are not like the haters. We love Miley and always will be.
We are the best.. No matter what we will support Miley. We love Miley because we know Miley is the best... Miley is awesome so smilers are awesome... Smiler forever - smiler
Smilers always love Miley. They never judge other singer. And start any fight.
True!
V 6 Comments
The Contenders
11
Confidence In Being a Women
No one said to Miley that she should act like selena. It was selena's fans. How stupid!
Forget it! I don't wanna waste my time to talk about them. I want to say Miley is growing up with confidence. She has a bright future. I agree she is crazy but crazy is better than stupid. She is talented and a successful singer. So she deserve a happier life. Love you Miley. (smiler)
Miley is a better singer than selena. No one want her to be selena unlike selenators lol. As a amazing singer most of the people love her music and like her. She is so popular in the world. So she is perfect as she is. I love her.
She inspire people to be yourself and never to care about what others think of you. People who really love you will see your true colors. She's inspirational. She's fearless. I love her.
Shez the best, man
V 5 Comments
12
Miley's Dog
They are so cute
Poor Miley. One of her dog died. :'(
She still miss the dog. Don't be sad sweetie
Haters! Leave this list. This list is for smilers not haters.
Miley should fall off a cliff
13
She Is Kind
I am a crazy fan of her. I love her all the songs. My brother like her songs but didn't like her personality. Now he's also agree Miley is a good hearted person. My brother used to say "Miley is a good singer but not a good person"
But now he say she is a good singer but overall she is a good person.
She is a horrible person.
Miley is kind... She cares about people a lot - smiler
Well she's not kind SHE SAID THIS I hate kids I don't CARE if there my fans I just want to smack them your a fAN Good LUCK don't BELEVIE ME LOOK IT UP
14
She Is Not Fake
Actually I am looking for this topic. Yeah! As a singer she is not fake. She can sing live. She can write her own song. Her voice is real. She is a perfect, mature and a popular singer at this age.
I really love her songs. She is amazing
15
She's Fearless
She literally doesn't care about what people think or say about her, she's growing up in front of everybody and everybody expected her to be something she does wanted to be, so she said I'm going to be myself. What a fearless person.
That's why she is a beautiful person. She's fearless. I love her.
16
Miley Can Dance
Yeah baby she can dance. I was there one of her concert. She was awesome. Her legs are hot. When she danced she was pretty good.
There're lot of singer who can't dance. Miley is a great singer we all know and also she can dance well. If anyone watched her concert they will be know how good dancer she is! As a great, famous singer Miley has all positive qualities what a perfect singer should be. And now she is most popular all over the world.
Miley is a good dancer.
Yeah dance as in strip on a pole in the KIDS choice awards she's a bad influence on KIDS
V 3 Comments
17
Miley Loves Smilers
Miley love her fans. She always thanked them. Her songs always get hit and she give the credits to the smilers. She is always funny and real for her fans. I am very greatful that to be a smiler♥
Yes she loves us.And this reason always makes me love her even more. Love you so much.

Suzana form Australia
Smilers are so dearing fellow to Miley. We love Miley and Miley love us.
She actually care and loves her smiler so much.
So do we :*
Love her so much.

#TEAM_MILEY
V 1 Comment
18
She Loves Her Family
She always mentioned her family in her every success. That's pretty much to say she loves her family.
19
Her live performance
All her live performances are effortlessly beautiful. She don't use any auto tune. She is a genuinely talented singer. I love Miley Cyrus.
She can sing live.Doesn't use any kind of tune.Bangerz tour was for too adult.But other wise her live performance is brilliant.
I am surprised.How can anyone just hate her? She is a singer.Listen her songs.And yes her live performance.She's amazing.Not lipsync or auto tune.She sounds real & superb.
20
Miley Loves to Party
I wanna party with her
Everyone Lovee party. Miley too. Miley partied with joy that's why she enjoy a lot. Party isn't about be gentle yourself. It's about break the rules. She awesome. I wanna party with you Mileyy :(
Pinkie Pie loves to party - TwilightKitsune
Yeah Miley I love party too. Let's fix a date where you and I'll go for a paryy...
WHOA! WHOA!
I love you
V 1 Comment
PSearch List
Recommended Lists