Top Ten Reasons to Think Twice Before Attacking Someone on the Internet
TehBoss
What was once a fad that would be passing any day now has transformed into a huge, inescapable pit filled with the minions of seething hatred and discord. Now, in a world devastated by the never-ending presence of hyperbole, a young, hopeless internet user will plunge into the depths of this mad, sickening world, where he will end conflict once and for all.
Or at least present a few readers with the 10 best reasons to be careful when trudging into a flame war on the internet.
The Top Ten
1 The internet and the world are already crazy, dark, and full of hate
2 Online bickering has been known to culminate in someone committing suicide
3 The person you're berating might have a mental disorder
4
All of the sides are probably wrong
If you get into an argument with another person regarding a certain subject, and you have differing opinions, that must mean one of you is wrong. But is the other person right? Not necessarily. Let's say one of the competitors (let's call him 'Steve') in the first argument enters a SECOND argument. Steve's opposition has different opinions from either him or the original contender. Again, only one of the two people arguing is correct, so if Steve launches himself into another debate, and keeps entering new debates with new people who have new opinions, Steve probably has a few, if not many, incorrect beliefs. Consequently, if all the people Steve argued with entered new debates, then that means they probably have invalid opinions as well. - TehBoss
5
No one will change their opinion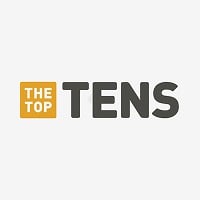 Let's face it, a lot of people like to stick to their guns in a debate and never really tend to change their opinions on the internet. - TehBoss
6 A healthy, civilized debate can quickly turn into a shouting match
7 No one cares unless they have strong opinions about the subject
8 Are you entering an intelligent argument, or do you just want to garner an emotional response from somebody?
9 You could ruin your online (and offline) reputation forever
10 They might know far more than you about a certain topic
The Contenders
11 That can happen to you too
BAdd New Item
Recommended Lists