Top Ten Reasons Why the Beatles are Better Than Justin Bieber
Finn-Mordecai-Gumball
The Contenders: Page 2
21
The Beatles are still timeless, Bieber will probably be some forgotten pop star in fifty years
You mean a month? Just kidding, considering Sorry still plays on the radio every 10 minutes, but definitely less than 50 years!
You mean a year? - doodie
Hopefully maybe he will.
You mean like right now? - Metalhead1997
V 1 Comment
22
They don't love guys that beat people up
I bet the only reason why Justin Bieber befriended Chris Brown is because he beat up Rihanna. So thus Justin Bieber beat up Selena Gomez and Nat Wolff beat up Vanessa Hudgens. The Beatles will be revolting.
Justin Bieber is a nobody. Selena Gomez and Ariana Grande should get their throats cut off for fighting over Justin Bieber's heart.
23 The Beatles took up the first five positions on the charts all in one time
24
Justin Bieber lips-sinks to his songs at his concerts
*sigh* Remove him from the Hall of Fame. - Metalhead1997
Tsk tsk tsk - Jiorl
25
They didn't rave over Ariana Grande
Of course because Ariana wasn't alive when The Beatles were together...
26
Bieber never performed on The Ed Sullivan show
It was canceled decades before he was born! - lavashooter
Honestly this one shouldn't be here. - Metalhead1997
27
The Beatles aren't douchebags
The Beatles are not only better musicians, but they're better people too. Justin Beiber is the definition of a jackass!
28 The Beatles don't treat their fans like trash
29
They are more famous
Just because you're more famous doesn't mean you're better. But the Beatles are better than JB, yes. - Metalhead1997
30
They didn't beat up girls
Go talk to John's first wife... - lavashooter
31 They put much more effort into their songs
32 They are not girly
33 The Beatles wrote better lyrics than Bieber
34 The Beatles are not gay
35
Justin Bieber is Annoying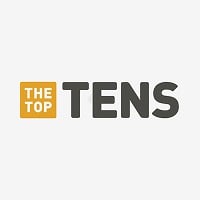 BAdd New Item
Recommended Lists