Reasons Why Disney Is Better Than Nickelodeon
1
More Lovable Characters
My favourite are Mickey Mouse and Donald Duck! - Userguy44
The characters that Disney has are funny, lovable, and great!
disney
Mickey mouse
2
No SpongeBob or Dora
The lion king is better than spongebob and dora
I love SpongeBob but he can get a little annoying at times, but Dora I totally agree with!
I Don't Like Modern SpongeBob That Much. But I Would Rather Watch That Then To Watch Dora The Exploder.
I love spongebob and I hate dora
3
Zendaya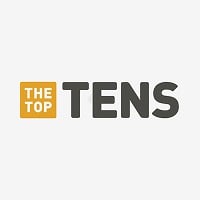 She's the best Disney star, she's a good singer, great actress, amazing role model, and she's planning on making Disney Channel cool again.
I LOVE her! She is the best ever! - Lpslover200634
4
Better Movies
Flight of the Navigator comes to mind within about three seconds. There's also Big Hero 6, Hocus Pocus, Wizards of Waverly Place: The Movie, Alexander and the Terrible, Horrible, No Good Very Bad Day, The Hunchback of Northre Dame, and about 1,000,000 more. Although I must say, the worst thing Disney has ever done with themselves is create Frozen. - RockFashionista
Too many for me to name.
5
Better Voice Actors
Don't forget Jim Cummings.
Disney:
1. Clarence Nash
2. Walt Disney
3. Wayne Allwine
4. Bill Farmer
5. Robbin Williams
6. Tony Anselmo
7. Gilbert Godfriedd
8. David Ogden Stores
9. Mel Blanc (a couple times)
Nickelodeon:
1. Tom Kenny
6
Cleaner Shows
Nick's shows are about superheroes and ghosts, while Disney's shows are about non stupid things like family and friends. Nick's only jokes are about farts and them insulting each other, while Disney actually had good jokes. Disney teaches lessons while Nick teaches nothing.
They have "Nina Needs to Go" which is a show about a little girl who constantly has to pee all the time.
7
Donald Duck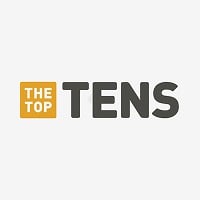 Donald Duck is a cartoon character created in 1934 at Walt Disney Productions. Donald is an anthropomorphic white duck with a yellow-orange bill, legs, and feet. He typically wears a sailor shirt and cap with a bow tie.
If SpongeBob SquarePants is better than Donald Duck, then I'm Jesus!
While SpongeBob just laughs all the time annoying people, Donald loses his tempure and makes us happy.
Best cartoon character that isn't a Looney Toon.
8
Hotter Girls
Yes, Ariana Grande and Victoria Justice are both hot and sexy, but Disney Channel had or now has: Selena Gomez, Debby Ryan, Zendaya, Demi Lavoto, Bridget Mendler, and so many more!
Their animated girls aren't so bad either, especially Jessica Rabbit, Esmeralda, Jasmine, Ariel, and so many more.
And Taylor Swift. Don't forget Taylor Swift
And Jessica Rabbit. Don't forget Jessica Rabbit. - PetSounds
9
Gravity Falls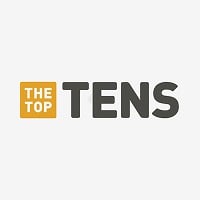 Gravity Falls is an American animated television series produced by Disney Television Animation that first aired on Disney Channel, and then on Disney XD from June 15, 2012 to February 15, 2016. The series follows the adventures of Dipper Pines and his twin sister Mabel in the fictional town of Gravity ...read more.
This has to be in the top 3, it's better than anything else we have now. - nelsonerica
It ended after Valentine's Day, so Nickelodeon is once again better than Disney Channel.
It's the best show ever so it's better that nickelodeon
Bill Cipher. Enough said... - Userguy44
10
Hannah Montana is Better Than iCarly
Yes, Nick is kinda annoying
That's not true. I refuse to believe that.
The Contenders
11
Pixar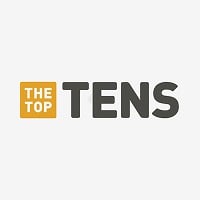 Pixar, also referred to as Pixar Animation Studios, is an American computer animation film studio based in Emeryville, California that is a subsidiary of The Walt Disney Company. Pixar began in 1979 as the Graphics Group, part of the Lucasfilm computer division, before its spin-out as a corporation ...read more.
Pixar wouldn't be what it is today without Disney, so Don't hate Disney just because they bought Pixar, Pixar makes their own films and gets all the credit they deserve. But their still part of the Disney family.
12
More History
Been around since the 20's and made the first full-length animated feature.
13 Better Animation
14
Mickey Mouse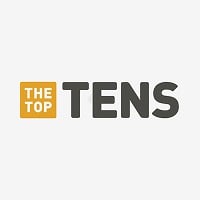 Mickey Mouse is a funny animal cartoon character and the official mascot of The Walt Disney Company. He was created by Walt Disney and Ub Iwerks at the Walt Disney Studios in 1928.
Great
He's better than SpongeBob. - Userguy44
Mickey Mouse is the face of Disney, while Nickelodeon has none.
Nickelodeon has Spongebob
15
Selena Gomez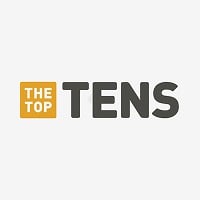 Selena Marie Gomez is an American actress and singer. She is best known for songs like "Come & Get It", "Good For You", "Same Old Love", and "It Ain't Me". Selena Gomez's voice is mezzo-soprano but she usually sings in alto. She is best known for her role as Alex Russo in Wizards of Waverly Place.
If Selena Gomez were a Nickelodeon girl, she would've been just like Miley Cyrus! - The Ultimate Daredevil, extremely furious about what Nickelodeon did to Ariana Grande
Ariana Grande: a poor man's version of Selena Gomez.

Coming soon on July 22, 2022... The Goldinum starring Selena Gomez, Kieran Stark, Emily Deschanel
16
Liv and Maddie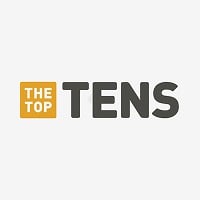 Liv and Maddie is a live-action Disney Channel sitcom that started on July 19, 2013, and ended on March 24, 2017. It is about two identical twin sisters named Olivia "Liv" Rooney and Madison "Maddie" Rooney (both portrayed by actress Dove Olivia Cameron; born in January 1996 as Chloe Celeste Hosterman) ...read more.
Good show
Sorry but this show sucks
One of the best shows the other is KC Undercover
Dove Cameron does this double roll amazingly!
17
Their Oscar Wins and Nominations
"Beauty and the Beast," "Up," and "Toy Story 3," all have one thing in common, they were nominated for Best Picture. Let's see Nickelodeon or Dreamworks do that
Hey, Dreamworks and Disney are awesome. Nickelodeon... HELL NO! It's on par with Disney Channel. Either that or it's possibly even worse. Disney is more three-dimensioanl than Nickelodeon. But Dreamworks gave us American Dragon, which has one of the strongest opinions a 1999 movie could have. The Adventures of Tintin: Secret of the Unicorn is phenomenal and probably my favorite animated movie of the early 2010s (go see ElectricDragon505 for proof), but Nickelodeon Movies did not really have a purpose to be associated with some movies.
And they were animated!
18
Actually Cares About Their Viewers
Disney does not offend female teenagers as much (by portraying them to be dainty and racist) and will cancel the shows we hate so much (mainly because they end shows after approximately 100 seasons/3 seasons).
19
Winnie the Pooh
yes
Is the most sexy beast ever
20
Disney Has Sofia the First
Sofia the first sucks.
21
No Bad Shows
Today's Nickelodeon shows are so bad (well Dan Schneider's shows were good) but Disney shows are kind of better
The first half of Dan Schneider's shows mostly consisted of the strongest Nickcoms. The other half has one of the weakest sitcoms in general.
22 Mickey Mouse Shorts
23
Disney Has 2 Theme Parks in America. Nickelodeon Has None.
California's Great America in Santa Clara used to have Nickelodeon theming until Cedar Fair took over in 2006.
In the United States, Disney has Disneyland & Disney World. While Nickelodeon Studios was once open in Florida, Nickelodeon does not have an actual theme park located in the United States unlike Disney. - anonygirl
24
Star vs. the Forces of Evil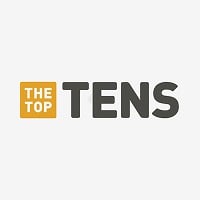 "Star vs. the Forces of Evil" is an American animated television comedy produced by Disney Television Animation for Disney XD. It was created by Daron Nefcy and developed by Jordana Arkin and Dave Wasson. The series follows teenage magical princess from the dimension of Mewni Star Butterfly and her ...read more.
Star vs. the Forces of Evil rocks!
25
No Ariana Grande
Shut up breadwinnersislofe you do not mess with the mouse
26
Muppets
Well, I see Muppets and I can't get enough to Kermit
Disney may have bought The Muppets (remember the worst ABC sitcom that portrays The Muppets to be sadistic jerks? ), but they gave us the modern The Muppets movie duology which is actually very engaging. Let's see how Nickelodeon would treat a Jim Henson product once Viacom buys it BIG TIME!
27
Subliminal Messages
They are (sometimes) cool
28
Wizards Of Waverly Place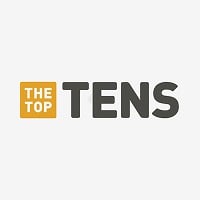 Wizards of Waverly Place is an American fantasy teen sitcom which ran from October 12, 2007 to January 6, 2012 on Disney Channel. The series was created by Todd J. Greenwald, and stars Selena Gomez, David Henrie and Jake T. Austin as three wizard siblings with magical abilities competing to win sole ...read more.
Better than Nick's live-action shows
29 No Sanjay and Craig
30
Disney Don't Overuse Toilet Humor
Nickelodeon does this way too much!
31
Sofia the First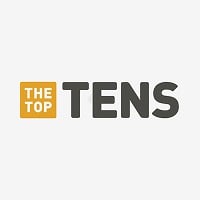 Sofia the First is an American computer-animated television series that features a commoner joining the royal family as a princess.
Please put this on the bottom of the list.
32
A Bit More Mature Shows
-Girl Meets World
-Backstage
-Best Friends Whenever
-Gravity Falls
-Austin & Ally
And So Much More!
33
Austin and Ally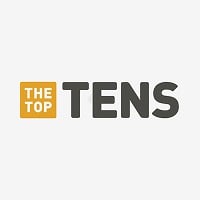 Austin & Ally is an American teen sitcom that premiered on Disney Channel on December 2, 2011, and ended on January 10, 2016. The series was created by Kevin Kopelow & Heath Seifert, the writers and producers of the Disney Channel sitcoms Sonny with a Chance and Jonas.
Austin and ally was about a rocker who loved the stage and and a songwriter who had stagefright but who was super talented together with their two best friends trish and dez they became partners and had the most incredible bond between the two and trish and den had this hate love relationship that it made you want to watch more of them just to see how their characters will turn out in the future trish was a hardworking bossy latina character seriously she had over at least 50 jobs on the show but we still loved her and den was the goofy not so bright orange haired character that everyone adored and also wore goofy clothes that's why we loved the show it was amazing
34
Best Friends Whenever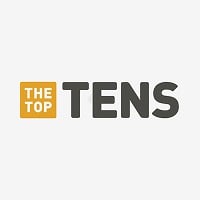 Best Friends Whenever is an American multi-camera sitcom developed for Disney Channel, created by Jed Elinoff and Scott Thomas and executive produced by Jed Elinoff, Scott Thomas, and Michael B. Kaplan. The series stars Landry Bender as Cyd, Lauren Taylor as Shelby, Gus Kamp as Barry, Ricky Garcia as ...read more.
Actually that was a bad show.
35 No Breadwinners
36
That's So Raven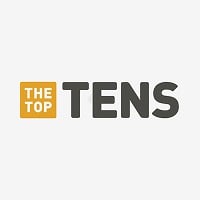 That's So Raven is an American supernatural teen sitcom television series. It debuted on the Disney Channel on January 17, 2003, and ended its run on November 10, 2007. The show had a spin-off series, Cory in the House. The series was nominated in 2005 and 2007 for Emmy Awards for Outstanding Children's ...read more.
37
It's not as offensive towards teenage girls
Nickelodeon portrays teenage girls to be girly and racist. Disney is only close in general.
38
Ross Lynch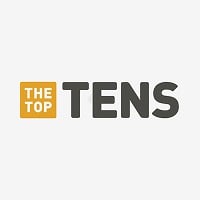 Ross Shor Lynch is an American singer, songwriter, actor, and musician. He is one of the founding members of the pop rock band R5. As an actor, he is known for his debut role as Austin Moon on the Disney Channel original series Austin & Ally, and for his role as Brady in Disney Channel's Teen Beach ...read more.
He played austin on austin and ally also known for his role as Brady in teen beach move 1 and 2 he's lovable talented and very cute
39 It is Less Prissy
40 Better Shows
41
Raven's Home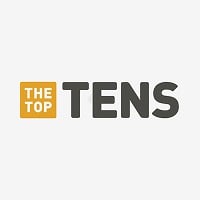 Raven's Home is an American comedy and family television series developed by Jed Elinoff and Scott Thomas that premiered on Disney Channel on July 21, 2017. Based on the characters created by Michael Poryes and Susan Sherman, the series is a spinoff and sequel to Disney's series, That's So Raven, ...read more.
42
Phineas and Ferb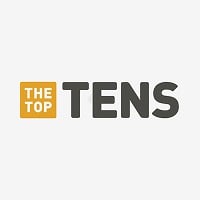 Phineas and Ferb is an American animated comedy-musical television series. Originally broadcast as a one-episode preview on August 17, 2007 and again previewed on September 28, 2007, the series officially premiered on February 1, 2008 and ended on June 12, 2015 on Disney Channel, and follows Phineas ...read more.
43
Marvel Comics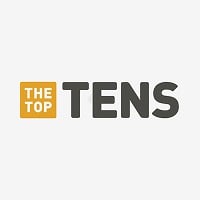 Marvel Comics is the common name and primary imprint of Marvel Worldwide Inc., formerly Marvel Publishing, Inc.
Disney now owns most of the Marvel franchise. Only Spider-Man is left. - EpicNintendoFan24
BAdd New Item