Top 10 Reasons Why Mario Kart 7 Sucks
Garfieldtop10s
The Contenders: Page 2
22
Bad new tracks
Umm what ARE YOU TALKING ABOUT? Alpine pass, wuhu tracks, melody motorway... THE BEST TRACKS!
V 1 Comment
23 How you unlock the characters
24
Rosalina, Mario, Wario and Wiggler are the only decent playable characters
Wrong. Shy Guy, Lakitu, Mario, Honey Queen, Daisy, Rosalina, Luigi, and Yoshi are the only decent characters. LOL.
Don't forget about Koopa Troopa! Dry Bones was my go-to character, but Koopa Troopa is also good.
V 2 Comments
25
Too easy
Even 150cc is way too easy. I destroyed them all just with Koopa Troopa.
26 The style
27
Luigi, Wario, Daisy, Yoshi, Rosalina and Koopa are the only decent characters
V 1 Comment
28
Metal Mario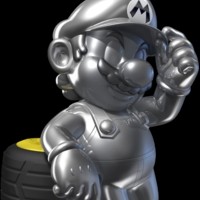 It's so stupid to watch when you go online. Then you should see at least 1 metal Mario in 10 matches, which puts usually SNES Rajnbow Road and Koopa City every time. I saw few matches where EVERYONE almost was metal Mario. I know he's cool but really setting things up! 😠 JUST ONE CHARACTER SO OVERRATED
29
People say it is impossible to get Daisy
Thank God, since her voice is even more annoying than Justin Bieber's!
It's easy actually. Don't know why people are saying MK7 is hard. One of the easiest ones.
V 1 Comment
BAdd New Item
Recommended Lists