Reasons why Martin_Canine is an Amazing User
First of all, Martin you deserve this, in fact the list should have been created a long time back.

Secondly, the items which are listed below are my personal opinions and are not in any order as I believe each and every one of them contributes equally to the make up of the personality that he possesses.

Lastly, Martin might raise his eyebrows when he eventually lays his eyes on the contents of this list, because its not that we have been sailing the boat of friendship since ages, but just began engaging every now and then since a couple of months ago. But, here comes my thoughts regarding Friendship, "Friendship is not for how long you've known the person, but how well you've known them".
The Top Ten
1
He's unbiased and doesn't follow the crowd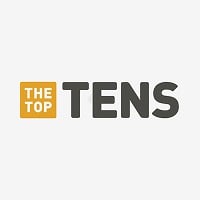 I completely agree with this list. Martin_Canine is an amazing user. It may sound weird, and maybe it is, but despite our very different music tastes, we actually collaborate very good. I feel there's mutual respect despite the differences. I love his contributions to my lists and I do my best to contribute to his lists when possible. - Metal_Treasure
He is in my vision, one of the handful users round here, who actually doesn't have a prejudiced mindset while viewing things different from his liking. His opinions and views comes straight from the heart, rather than under the influence of others or from the cumulation of relentless negative comments. For example. He even did a review on one of the Blood on the Dance Floor's album (plus also some from the plethora of other unpopular bands), which is an apparent exhibition of his broad and open mindset, where most people prefer to stray away as far as possible from these bands and feel tempted to catapult some curse words, he actually decided to review them despite bearing the knowledge of what's been cooking around. - Arhaan95
2
He doesn't run after popularity
He isn't someone who cares about the statistics and accomplishments, basically from my understanding he is someone, who is interested in the spiritual aspects of things rather than materialistic one. Coming to the point, one of the things that amazes me about him is that how he hustles and bustles so much here while also maintaining a low profile. He has an agenda here, which is only concerned with putting more and more efforts into his work and delivering the best that he can in every possible way. I mean, I normally don't care about the stats of any individual or myself, but just look at his posts, not the number of HQs, but the actual content for the proof. - Arhaan95
Absolutely... very chill, dedicated, smart, has a very nice and positive temperament.
One of the few members who make content because they love it... - Ananya
3
He's talented and creative
This item speaks a lot for me personally than it'll ever do for anyone here, Martin is aware of this too. His passion for art & drawings and the manner in which he channels his emotions in his art transforming them to a lifeform capable of producing human feelings, simply touched the bowels of my heart and left me mesmerized like never. Even though I've expressed it to him already, I can't stop admiring the fact that seeing the art have had some serious changes in my perspective and struck the core of my dying emotions. I will never be able to make up with a simple "Thank You", this will be the unpayable debt I'll owe you forever. - Arhaan95
4
He's diligent
This might be the most obvious item that seems to be popular in every list of this kind that has been created here innumerable times. But, the amount of effort and thought that he puts into his list, makes it difficult for me to not look at it with my dilated pupils, even though the lists may not be pertaining to my interests, yet, I just can't turn my back on the meticulous organization and clarity of thoughts in his list, for which he definitely deserves a shout out from my side at least and as well as for all the thankless contributions, which he has been making here. - Arhaan95
5
He's mature
I'm certain, anyone who has interacted with him online, will ever beg to differ to this item. Even though he's younger to me in terms of age, I can say from all the words exchange that took place in between us, he could actually teach me about many aspects of life, for which I don't possess the understanding as of yet. Most of his interactions exhibits a lot of experiences of life and clear motives. It doesn't take time for me to comprehend the inner aspects and quality of someone, a few heartfelt messages are enough. Martin might be scratching his head, at the time of reading this while also wondering about my identity.😁 - Arhaan95
6
He's genuinely a nice person
Well! There isn't much required to be said here. He along with ___________, are those users here, who have been very welcoming towards me and never failed to release their immensely positive aura every time I've had a confabulation with them, even on the mundane of topics. Their courtesy and overall respect for every soul here irrespective of the differences in tastes, opinions or even background, gives me some visuals of glimmering light at the end of the tunnel in the making of better community here. - Arhaan95
7
He's an inspirational user
Talking about inspiration, he has really been setting a great example for all the budding users here, it's a different argument if they don't want to follow his trail. I'm not speaking about his passionate contents, lists and HQ posts (that speaks volumes of his Calibre in itself), but overall the identity and reputation that he has made for himself here has become something today (at least in my opinion) that needs to be imbibed by others like not getting involved in unnecessary disputes and dramas as well as keeping your self-value intact. - Arhaan95
8
He's sensitive and caring
Even though, my perception regarding him wasn't as good in the beginning as it emerged out to be. Well, the former happened because of my lack of comprehension. He is among those peoples who from the surface might appear like a stoic and uninterested individual, but once you just try to set aside your judgemental view of looking at things, you'd realise overtime how incredibly benevolent his personality is, describing it is a difficult task, experience it. - Arhaan95
9
He's intelligent
As evidenced from plethora of his lists and post comments, this is a no-brainer. The standout aspect about his comments is that he pours downs all of his thoughts on any particular items he wants to express his opinions on, which not only showcases his level of commitment but also his impressive analytical ability. From the outside, I feel he has enough competency to become a good writer in the future. - Arhaan95
10
He's great to chat to or discuss things about
Of course last but not the least, this is one of the core reasons that compelled me to create the list. This is how things began with us and on every occasion I've spoken to him he's been incredibly nice and insightful to the queries that I've put forth to him. The best thing about chatting with him is that he's very professional while engaging in discussions, sticks to the matters of the concerning subjects and draws the line when it's necessary, giving the person the opportunity to process their thoughts and deepen the understanding, falsely presumed as a sign of disinterest. - Arhaan95
The Contenders
11 He Makes Excellent Posts
BAdd New Item