Reasons Why Nintendo Is Better Than Microsoft & Sony
The Contenders: Page 2
21
The 1st-Party Games are Cared About More than The 3rd-Party Games
Yeah, Nintendo doesn' just sit around doing nothing'. The give us the games! - HeavyDonkeyKong
22
The Music
Nintendo has the best music in the biz. In games like The Legend of Zelda, being stuck is a lot more tolerable with a beautiful symphony that matches the mood of situation.
Great point! Have you heard the music from Star Fox 64? Sounds awesome!
The music from the Super Mario Galaxy series is one of the most beautiful soundtracks to ever be in a video game.
Their music is very calm and relaxing
V 11 Comments
23
Fewer Hardware Issues
Ps3 dies for no reason and red ring of death Nintendo has none of these issues at all
Problems are starting to happen on the Switch with the left joy con but Nintendo handles it well and actually replaces the left joy con for free. - Kid_ethinederland
When you play for a long time, the Xbox 360 will be overheated and it will surely cause damage.
No batteries is not a hardware problem...
I'm looking at you, Xbox 360.
V 4 Comments
24
WiiU
The Wii U is awesome! I don't get why people hate it.
Wii u is awesome
It wasn't hated. It was just a poor execution and critical confusion.
One reason I think the Wii u is the best gaming console, Splatoon, I mean there is no game like it. I never wanted to play a shooter game because they were to violent, but then Splatoon came out and I was like, what is that? So I got it for my birthday and it was the best game ever, with a costumable character with great gear, colourful and NON VIOLENT. Do I need to say more
V 11 Comments
25
Shigeru Miyamoto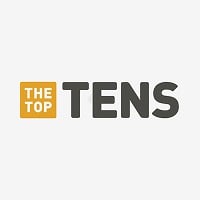 The world's best gamer is with Nintendo.
Copy cat (number 4)
The best reason
26
They Actually Make 1st-Party Games
Microsoft, we all know you've got a huge computer company keepin' you busy, but if you could make just one game on your own, not have a company you own do it, that would be nice.
At least Sony makes first party games.
People troll Nintendo for not having consoles built around third party, and while that does show with the Wii U, the Wii was a first party cosnoel and, sales-wise, it STILL kicked the 360's and ps3's asses! - HeavyDonkeyKong
Mocrosoft has rear were bango kasuy and perfict dark why why no use that
V 2 Comments
27
Nintendo almost never jumps in on a bandwagon.
Nintendo doesn't do things that other companies are doing just because their idea sold well. Nintendo innovates and tries to make their own successful ideas.
Nintendo tries to make each of their series original. Sony and Microsoft just do what they know people will eat up. Nintendo has made platformers, racing, RPGs, sports, shooters and puzzle games, just to name a few.
Jumped on a bandwagon: Miiverse to Facebook...kind of
Pulled the bandwagon: Motion Controls. Return of old classics (Virtual Console). And maybe soon the idea of the 3D Graphics (3DS) and the hybrid console (Nintendo Switch) - SoaPuffball
28
Their Gimmicks are Actually Pretty Cool
Nintendo wii actually has cool channels and n64 has all those paks like rumble pak when all sony & Microsoft does copy Nintendo and copy each other like Kinect & playstation move and lets be honest, Nintendo makes way cooler gaming experiences when sony & microsoft just makes those lame controllers.
Yeah! Nintendo invented selfies thanks to their Game Boy Camera & Game Boy Printer. Nice job, Nintendo. What else? Game Boy Calculator?
Really 1% but I everything
One word: SWITCH.
V 3 Comments
29
They're An Actual Video Game Company
This doesn't really make a difference either, but if there was no longer any consoles being made by real game companies, I'd feel like I'm in 1983.
This one is true. I here people complain how they hardly see 3rd party games on this. That's because they are a game company. Sega is a game company. That's why even Sonic Boom is popular because Nintendo and Sega know what there doing. PlayStations cool but it's not as fun as Nintendo. Which games aren't really fun unless Nintendo has it too. The only game I like from PS4 is Arkham Knights. Not much of anything else. Sega may have crashed but they still know what they are doing just like Nintendo. The other ones just aren't fun at all half the time
Nintendo has been around since 1889 that's ALMOST 130 YEARS - Kid_ethinederland
Nintendo s the best and like he said they r a company microsoft and sny are olny lik "hey should we do a thing so we willtry" "hahahha trying hahahhaha good joke"
V 3 Comments
30
Nintendo Makes, Sony Takes
While Nintendo makes innovation, Sony takes their ideas copying them, and trying to make them better than Nintendo.

Nintendo create the best experience and they always have new ways to play.
Microsoft also always copies Nintendo, not just Sony.
Sony is a Nintendo wannabe.
Sony makes Jak and Daxter, LBP, And GT
31
Pokémon X and Y Are Better Than Anything Sony and Microsoft Have Ever Made
Better plot, better gameplay. And they call me weird for liking it when they just want to play their shooter clones all day.
Nintendo don't make games where you basically watch a movie
A great boost to console and software sales. Excellent game too. Also, I get kind of annoyed when the rivalry of nintendo sony and Microsoft comed up. The real enemies are smartphones and tablets. Though they can't produce games like x and Y...
But Sony made Guitar Hero. - LemonComputer
V 4 Comments
32
The Legend of Zelda
They have skyward sword
I called the guy who said it was a bad series offensive. NO. NO ITS AWESOME
Oot set the benchmark for other 3D games
Fable sucks
V 8 Comments
33
Nintendo Makes Best Software to Sell More Hardware
Nintendo says: "Software sells Hardware" and they have the reason. Istead of Sony and Microsoft that they only focus on graphics, Nintendo makes the best and innovating Software to sell more Hardware.
34
Mario Kart 7
I love Nintendo and Mario Kart but Mario Kart Wii and 8 were funner than Mario Kart 7. Not saying it's bad, but I Mario Kart DS for a handheld would be my choosing.
ThiS game was ind of boring :/
35
Mario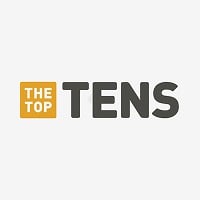 Mario is the main character in the Mario Bros . Franchise, who was created by the creative director and video game designer at Nintendo of Japan, Shigeru Miyamoto . Mario has appeared in almost every Mario Game, including spinoff series, as a playable character, with few exceptions including New Super ...read more.
While the Mario series continues to innovate gaming and change the genres of their games, Call of Duty is the SAME THING every time. Adding 5 new guns doesn't innovate a thing.
Mario saved the gaming industry!
I like Zelda better.
Mario is the Kim Jong-Un of video games. - thearkis
V 6 Comments
36
HAL
I love smash bros
They made great SSB and Kirby games. The third party games for Nintendo consoles are still amazing.
Kirby and Smash Bros are better than just shooting and killing people all day. XBOX and PS are pointless - XpizzamanXx
37
Free Online Play
Why does paying for going online on games exist? - Jake09
Xbox charge for online play while you can use Nintendo wifi for maeio kart or something for free whenever you want
Xbox and PlayStation charges additional costs for going online.
Sadly in 2018 you are going to need to pay for it 😢
V 3 Comments
38
Nintendo Doesn't Cause Video Game Obsession
I know, right? Shigeru Miyamoto said "Video games are bad for you? That's what they said about rock-and-roll." When does a video game company ever tell you "Don't stop playing our games." & you become obsessed with video games? Nobody! So, why are some people obsessed with video games? Because they choose to be that way. I like video games, and I don't want to be obsessed with them.
They make games fun and interesting, but not obsessive.
Because the games are boring on Nintendo"Well Maybe for you. Have fun listening to squeakers squeak in the mike.
Because the games are boring on Nintendo.
V 1 Comment
39
It's Not Just About Games
Nintendo is not just about games, it's a whole gaming culture. People still talk about and play old games released 20 years ago. There is a range of Nintendo merchandise people collect. How many sony/Microsoft fans still talk about the first gran turismo or halo? Nintendo has proved that creative vision behind a game is more important than the number of pixels on the screen or the number of cores inside the box
Nintendo has more things about it, which dumb, idiotic Call of Duty fanboys wouldn't know. Does Minecraft have a T.V. show? Does Halo have plush toys? No to both. While Sony and Microsoft do violent games, Nintendo does more family friendly games that everybody enjoys. Even great teenage YouTubers love Nintendo. I don't even find any Sony or Microsoft game nostalgic. Why? I don't even go near it much.
Talk about contradictions. You say it's not just about games by using games in your statement.
40
Nintendo Games Create Fun. Sony and Microsoft Create Violence.
Nintendo games are developed for everyone to play, with a clean and sanity diversion. Sony and Microsoft create violence making Blood and Gore games, intense violence and some Playstation Fans and Microsoft Fans gets angry when they lost a game online and offline.

But Nintendo unites the family to play together with real fun.
I'd rather play Smash Bros than Mortal Kombat. Blood and gore don't make a game good. Smash is WAAYYY better than Mortal Kombat! Also, Zelda is very fun and has many very important life lessons. That is what I love about Nintendo. They're games are the most fun, and yet they are the most kid friendly too!
Nintendo is the the best and the most fun. But Sony and Microsoft or any game company in general! There is already something wrong in the person. - Jake09
Well Sony owns little big planet and ratchet and clank so...
V 6 Comments
PSearch List
Recommended Lists