Reasons Why Nintendo Is Better Than Microsoft & Sony
The Contenders: Page 2
21
Mario Kart 7
I love Nintendo and Mario Kart but Mario Kart Wii and 8 were funner than Mario Kart 7. Not saying it's bad, but I Mario Kart DS for a handheld would be my choosing.
ThiS game was ind of boring :/
22
Mario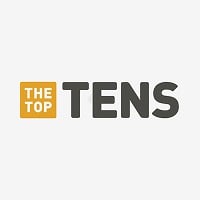 Mario is the main character in the Mario Bros . Franchise, who was created by the creative director and video game designer at Nintendo of Japan, Shigeru Miyamoto . Mario has appeared in almost every Mario Game, including spinoff series, as a playable character, with few exceptions including New Super ...read more.
While the Mario series continues to innovate gaming and change the genres of their games, Call of Duty is the SAME THING every time. Adding 5 new guns doesn't innovate a thing.
Mario saved the gaming industry!
I like Zelda better.
Mario is the Kim Jong-Un of video games. - thearkis
V 6 Comments
23
HAL
I love smash bros
They made great SSB and Kirby games. The third party games for Nintendo consoles are still amazing.
Kirby and Smash Bros are better than just shooting and killing people all day. XBOX and PS are pointless - XpizzamanXx
24
Nintendo Doesn't Cause Video Game Obsession
I know, right? Shigeru Miyamoto said "Video games are bad for you? That's what they said about rock-and-roll." When does a video game company ever tell you "Don't stop playing our games." & you become obsessed with video games? Nobody! So, why are some people obsessed with video games? Because they choose to be that way. I like video games, and I don't want to be obsessed with them.
Because the games are boring on Nintendo"Well Maybe for you. Have fun listening to squeakers squeak in the mike.
They make games fun and interesting, but not obsessive.
Because the games are boring on Nintendo.
V 1 Comment
25
It's Not Just About Games
Nintendo is not just about games, it's a whole gaming culture. People still talk about and play old games released 20 years ago. There is a range of Nintendo merchandise people collect. How many sony/Microsoft fans still talk about the first gran turismo or halo? Nintendo has proved that creative vision behind a game is more important than the number of pixels on the screen or the number of cores inside the box
Nintendo has more things about it, which dumb, idiotic Call of Duty fanboys wouldn't know. Does Minecraft have a T.V. show? Does Halo have plush toys? No to both. While Sony and Microsoft do violent games, Nintendo does more family friendly games that everybody enjoys. Even great teenage YouTubers love Nintendo. I don't even find any Sony or Microsoft game nostalgic. Why? I don't even go near it much.
Talk about contradictions. You say it's not just about games by using games in your statement.
26
Nintendo Games Create Fun. Sony and Microsoft Create Violence.
Nintendo games are developed for everyone to play, with a clean and sanity diversion. Sony and Microsoft create violence making Blood and Gore games, intense violence and some Playstation Fans and Microsoft Fans gets angry when they lost a game online and offline.

But Nintendo unites the family to play together with real fun.
I'd rather play Smash Bros than Mortal Kombat. Blood and gore don't make a game good. Smash is WAAYYY better than Mortal Kombat! Also, Zelda is very fun and has many very important life lessons. That is what I love about Nintendo. They're games are the most fun, and yet they are the most kid friendly too!
Nintendo is the the best and the most fun. But Sony and Microsoft or any game company in general! There is already something wrong in the person. - Jake09
Well Sony owns little big planet and ratchet and clank so...
V 6 Comments
27
Nintendo Supports Local Multiplayer Over Online Multiplayer
Local multiplayer means everyone is playing together on the same device or network. That also means that Nintendo supports families playing together, as opposed to Xbox and PlayStation's standard online multiplayer, where you play mostly with strangers, and the occasional tantrum-thrower or troll.
28
Free Online Play
Why does paying for going online on games exist? - Jake09
Xbox charge for online play while you can use Nintendo wifi for maeio kart or something for free whenever you want
Xbox and PlayStation charges additional costs for going online.
Yes. This all the way.
V 2 Comments
29
Gameplay > Graphics
Nintendo actually cares about gameplay, iconic atmosphere, variety, and innovation. Microsoft and Sony only care about overhyping graphics and doing anything they can to get more and more money. Examples: Nintendo introduced motion control with the Wii, has a large variety of games (from the social simulation of Animal Crossing to the action and puzzles of The Legend of Zelda), and probably has the most iconic characters in gaming (Mario, Kirby, Link, etc.).
Their only objective. I actually don't know why this is low. - Koro
30
Undertale Will Most Likely Be Ported Onto Their Systems First
Undertale won't be ported on to anything.
This doesn't even matter - PaperMarioFan
Doesn't matter - XpizzamanXx
Toby stated that Nintendo consoles don't support the engine he used to make undertale. So there systems would be last (Unless NX supports the engine)
31
Nintendo Entertainment System (NES)
Nintendo gave the world of video games a new start after The North American Video Game Crash of 1983, in which most of the companies including Atari, the then market leaders, went bankrupt. - jimmy12lee
Awesome. Filled with fun games. - XpizzamanXx
Call of Duty Fanboy: This is the worst console in the world! This console never save gaming the Atari did! NES f***ing sucks! Nobody likes it nobody! The games are terrible and hard to control! I wish this console didn't exist and the PlayStation and Xbox will still exist without this dumb console!
32
Nintendo Makes, Sony Takes
While Nintendo makes innovation, Sony takes their ideas copying them, and trying to make them better than Nintendo.

Nintendo create the best experience and they always have new ways to play.
Microsoft also always copies Nintendo, not just Sony.
Sony is a Nintendo wannabe.
Sony makes Jak and Daxter, LBP, And GT
33
Nintendo Does Not Shut Down Servers to Their Games. Sony Does.
Sony has shut down hundreds of servers.
This is where I tow the line with this Nintendo propaganda. Nintendo actually shut down all wii servers so I call bs and I know it was the gamespy servers.
Games Nintendo shut down:
Eshop
Look at all the games that Sony have shut down the servers to.
Calling All Cars
The Eye of Judgment
FORMULA ONE CHAMPIONSHIP EDITION
Gran Turismo 5 Prologue
MotorStorm
MotorStorm Pacific Rift
Race Driver: GRID
The Lord of The Rings: Conquest
White Knight Chronicles
White Knight Chronicles II
Buzz! : Quiz-T.V.
Buzz! : Quiz-World
Buzz! : Brain of
Buzz! : The Ultimate Music Quiz
Resistance 3* - Helping Hand, Silent Partner

Gran Turismo 5 - Proud Owner, Course Designer
MAG
SOCOM: Special Forces
SOCOM: Confrontation
Resistance: Fall of Man
Resistance 2
Resistance 3

This is proof that Sony does not care about gamers. Nintendo does.
34
Nintendo Consoles Are Less Expensive
The deluxe Wii you package costs only $300, which is one hundred dollars less expensive than a PlayStation 4, priced at $400, and two hundred dollars less than an Xbox One, priced at $500. Also, Xbox charges you an extra $10 a month for online multiplayer.
Today the Handheld DS online costs 20 dollars - XpizzamanXx
No a Wii u cost 500 dollars
35
Saved the Video Game Crash of 1982
If it didn't save the gaming industry then Xbox and Play Station wouldn't be here.
36
Microsoft and Sony Are Overrated
The ps1 and ps2 had barely any must have games apart from spyro, and the n64 has Zelda, Mario 007, conkers, and donkey kong - Harri666
What is so special in Xbox and PlayStation? All of the games are violent. All of their genres are FPS, racing and sports. SONY AND Microsoft are so stupid. I have played Xbox and PS consoles over a 100 times. When I knew about Nintendo, I tested many consoles and their games and no games of Microsoft and sony could even beat on game of Nintendo, neither in story nor in gameplay. Nintendo is the best and it is the real winner of the three.
Nintendo beats everything that's on Microsoft and Sony fanboy who's below.
HALO IS SO STUPID!
V 2 Comments
37
Nintendo makes consoles AND handhelds
Nintendo is the king of the handheld console market. Other handheld consoles are left to rot.
Nintendo 4THE WIN! I am no troll you Sony and Microsoft fans.
Yes and I still play my gameboy color
Original fat ds, need I say more?
V 3 Comments
38
Without them, there would never be any PlayStation
Nintendo is the one who helped Sony build the first PlayStation over an agreement to share a percentage of the cash. Sony got too greedy and took the cash for themselves giving Nintendo none of it! Nintendo practically built the PlayStation and started Xbox by the way the PlayStation was built! Nintendo is at the heart of ALL gaming!
Thanks for (sort of) making the PlayStation, Nintendo.
39
Skyward Sword has better gameplay than any Sony/MS game.
Pretty funny to hear this, but its true.
V 1 Comment
40
Ocarina of Time is the best game ever.
With Zelda and the whole Nintendo family, Nintendo is unstoppable.
V 2 Comments
PSearch List
Recommended Lists