Top Ten Reasons Why Pokemon Is Better Than Digimon
moonwolf
The Top Ten
1
Pokemon Is Just Better
"Comments may be reviewed before being posted"

I find this remark incredibly funny when I try to share my two-cents on this. I mean, just look at the other comments. They're cancerous opinions wrote by blinded Pokemon fanboys without any intention to sound remotely sensible or objective. Clearly, the one reviewing this is doing a half-ass job of making sure the discussion receives valid points that aren't subjective opinions labeled as facts. But then again, this is pretty much the state of the Internet for a long time, so who cares if they're right or not - mob mentality wins.

So onto my actual OPINION about this self-proclaimed truth about how "Pokemon is clearly just better". Uh, no. "Better" is a subjective term, kids. See, anyone can say anything is "better". Beliebers claimed that Bieber music is better than Metallica, Twilight fans think Twilight is better than Mad Max: Fury Road... you get the idea. Anyone could make a ...more - ActuallySensible
Face it. The only stronghold Digimon has is the anime. And that's just when the fans nit-pick at stuff, like the plot and character design and stuff. PLUS the only thing they can really put into detail is how their villains are better than Team Rocket.
Pokemon has a great plot and incredibly awesome addictive games. I mean lets get real, Mewtwo and Arceus are more than enough to destroy every single Digimon. Pokemon is more fun cause in the games you face different challenges! Pokemon is older than Digimon plus its extremely famous worldwide. The only reason Digimon fans hate on Pokemon its cause Pokemon is more creative and requires more thinking while playing the games for example: You need to EV train a Pokemon so it can be really great and doing that requires thinking cause you need to carefully choose which EV's to train.
lit answer
V 43 Comments
2
Pokemon Has Better Games
I do agree with this and Pokemon is better than digimon because it doesn't really have any games and Pokemon does but digimon is just data so soon digimon soon can become real life because technology has been getting better and Pokemon is just a a different realm that's like earth.
Sure but there are a fair amount of good digimon games
They have more games. Quantity does not equal quality, the pokemon games could be sooo much better but they need to rehash the same stuff year after year. Digimon has they're share of bad games but they've been getting better and better - kibablade38
I love digimon but I do agree that pokemon games are better.
V 10 Comments
3
Digimon is Rip Off of Pokémon
I don't get why everyone is fighting over which show is better when they are both great.

I mean, Pokemon had great art, and build up (until Unova) and they made sure that they didn't focus on stereotypical characters.

Digimon had loads of drama, and cool characters (until series 5) and they made sure that all their characters shared the spotlight.

Basically what I'm trying to say is that there is no reason to fight over kids T.V. shows cause they're both enjoyable and because doing so is childish.
No, it is not. Bandai may have never even heard of Pokemon at the time, so we can't blame them! Digimon merely began as a spin-off of the Tamagotchi keychain toy to appeal more to the male demographic. Eventually, its popularity overshadowed the Tamagotchi, so Bandai expanded Digimon to have its own anime, toy line, and eventually, games!

Pokemon, on the other hand, is completely different. Game Freak may have never heard of Tamagotchis or Digimons. It was never a spin-off of anything. It began as a game where you traded and battled Pokemon. And it stayed the same thing! Did Digimon? Nope.
People do know about shin megami tensei right which was the first with monster taming in like 1992 right
Not true. - Lucy1402
V 25 Comments
4
The Pokemon
Digimon are basically knock offs of Pokemon characters digimon said are animal with things like missile launchers on their heads! Who cares if they can speak human Pokemon sounds are cute and funny
The Pokemon are more realistic and less over designed.
Umm they are the more cool with so much stuff they had and pokemon only said their names except one meowth said their names only is boring
The pokemon are kind of slaves you know? They are taken from the wild and forced to fight till they collapse, digimon can't even digivolve unless their tamer is a close enough friend to them. - kibablade38
V 21 Comments
5
Pokemon Champion Cynthia
I had a crush on her when I was 9, but she really has become a icon of Pokemon, she is the representative of all Pokemon champions, she is the strongest, coolest, and nicest of them all. - moonwolf
True but so was tai and mikey were giant characters the main characters were in 2 seasons
One character does not make a show better than the other. - Mugi
It literally took me over an HOUR to beat Cynthia
V 6 Comments
6
The Pokemon Adventures Manga
This manga is AMAZING! It is Pokemon, but it has its own characters, and gives you their adventures through the Pokemon world. - moonwolf
The manga is one of the best things to happen to Pokemon, period.
The anime in pokemon was just too silly and digimon were serious
RED AND BLUE CASE CLOSED
V 7 Comments
7
Pokemon Is Still In America and Digimon Is In Japan
And your point is? Digimon tends to hold it's anime roots while Pokemon is very cartoonish. I may be wrong but that's how it seems. - kibablade38
Digimon never really left the west it was being thrown around like Italy a couple hundred years ago.
Rong digimon is still in amarica I no I live here it is
Digimon always fades out in America but Pokémon is always popular.
V 1 Comment
8
The Regions
There are no real "regions" in digimon but if we go by fusion there would be 107 zones
In digimon in each region there are some of the same characters but in Pokemon there are new characters coming in each region
Do you even Spin off Pokemon games Bro? There is like 10
Digimon is based in Japan and the digital world, I like the real world base of Japan. - kibablade38
V 2 Comments
9
Pokemon Have Much More Creative Names
Every single digimon I have heard of has "mon" at the end of their name, EVERY SINGLE ONE!
it is so FRUSTRATING, even Activision, yes, Activision has more creativity than the creators of digimon.
I know that ditto Japanese name ends with mon
Even though I love Digimon better, this is true.
Skylanders activision? yes yes it does and digimon is sort of annoyng
V 24 Comments
10
The Creators
Pokemon has better dezines
The Contenders
11
Better Acting
I prefer the Pokemon voice actors rather than the Digimon voice actors. Digimon English dub sucks! - Lucy1402
Ummm... have you seen pokemon? It's a crappily repeated cartoon for children that, like the games, almosy hasn't changed in 20 years
12
Pokemon Has Original Characters, Digimon Rips Them Off
(face palm) How stupid are you to put this? The Digimon character has different personalities than Pokemon, also, none of the Pokemon nor Digimon look each other, seriously, Agumon is a charmander rip-off? Oh my god, how you can compare that yellow dinosaur with simplified design of T-rex than the Lizard with long tail that burns its tail? I never seen the Tyrant compare to Agumon.
This is the second time being a rip off is used. In fact, using the same jumps in logic here you could say Lopunny is a shameless rip off of Terriermon. rabbit with super long ears ending in semi-fist like nubs. - kibablade38
How?
13
The Movies
All the Pokemon films generally follow the same formula with really the only one of note really being Pokemon 3 The Movie. Not to mention that the Digimon films quite a few of them were directed by Mamoru Hasoda the same guy who made Wolf Children, Summer Wars, The Girl who Leapt through Time and The Boy and The Beast. - animemasterman
I loved the pokemon origin special
The digimon is just one movie for america and the other digimon movie is just in japan
The only good thing about the Digimon movie is that it has the song All Star from Smash Mouth, which became a meme because of Shrek. - GumballWatterson
V 3 Comments
14
Theme Song
Everyone that puts this always focus on the ENGLISH theme song, not the Japanese one. Butterfly will always beat overrated Gotta Catch 'Em All in my book. - Mugi
I agree with this though - yungstirjoey666
Yea they did sort of take the theme and slightly change it until season 4 but that first theme is just as iconic as the Pokemon theme.
Before anyone brings up the point of the repeated D-D-Digimon it's electronica, anyone who has listened to EDM or dubstep can't start complaining now. - kibablade38
15
The Theorys
They are simply incredible, and Pokemon has just some of the best theorys out there! - moonwolf
That is because everything is explained in the games or shows. We don't need Theory's. The creators straight up tell us whats up.
I could list 10 theories for pokemon digimon I couldn't even think of one
True, there are some amazing pokemon theories. - kibablade38
V 1 Comment
16
Pokemon Was Legally Published First, So Most of the Digimon Could Have Been Added After They Saw Some Pokemon
What about Mega Evolution? - yungstirjoey666
Correlation does not equal causation. - kibablade38
17
Mewtwo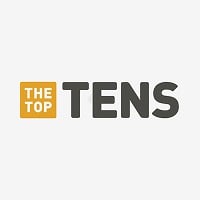 Mewtwo is a fictional creature from Nintendo and Game Freak's Pokémon media franchise. It was created by Dr. Fuji in an attempt to clone Mew.
Mewtwo is a Pokemon. How is it a contender? In fact, Mewtwo is one of Pokemon's most valuable assets.
The pokemon universe have really good villains like darkrai mewtwo heck even arceus
It's mewtwo for gods sake it's amazing let's see your digimon have two evolutions
Um... Alphamon, Omnimon, Dukemon and all the other royal knights? Even Devimon could take mewtwo and he is only a Champion. - kibablade38
V 10 Comments
18
Better Fan Base
They always mention Pokemon in every digimon article in a bad way or compare it with digimon, something you very rarely see in Pokemon related articles.
How can you know whether a digimon will beat a Pokemon when the way they battle are completely different?
Besides, no digimon could kill a Pokemon in battle because Pokemon get 'knocked out' or faint when they get defeated in battle.
All you have to do is look at the comments here. A lot of Pokemon fans will turn on you if you enjoy something they deem as "trash", heck they turn on each other on a dime if you say something like charizard is cool, or Ash is better than Red, or vice versa.
Better and more annoying fanbase but I don't hate Pokemon - ParkerFang
V 13 Comments
19
Human Characters
I like all the different personalities in both franchises, even though I'm kinda biased since I don't really know Digimon a lot (only watched the first season) and I really love Pokemon. - NightAbsol
20
Pokemon Looks Cooler
I mean, Digimon looks stupid, the company tries to make the COOLEST DIGIMON EVER, but they make some stupid dog as a Robot suit and Weapons to it and some Lizard man is much smaller than previous evolution of it has some yellow goldish armor and head references as some weird Viking head and eyes look stupid enought too, so Pokemon has yet simplistic design and looks much better than some stupid wandering yellow turd and some ugly pink dude on trash who has missile to it, just look at Darkai, lucario, aggron, so basically the design looks so bad ass unlike the Digimon.
Omnimon, I don't see pokemon fusing. - kibablade38
Wizardmon though - shawnmccaul22
PSearch List
Recommended Lists