Top 10 Reasons Why SpongeBob SquarePants Sucks These Days
Gamer231
The Contenders: Page 2
21
Mr. Krabs Is Greedy
I used to like mr Krabs he used to be funny but nowadays he's just a heartless cheapskate who only cares about money! He even fired SpongeBob in that one episode called SpongeBob your fired all for a NICKEL!
What's worse is how Krabs gets away with being greedy.
22
Mr. Krabs Is More Evil Than Plankton
Mr. Krabs is getting away with the evil rotten things he does (most of the time)because he doesn't have a conscience and he has no shame. This criminal scum would sell his own mother for a nickle in a heartbeat! He could care less about SpongeBob and does not appreciate his hard work or his loyalty. Mr Krabs has no problem cheating and overcharging his customers and his a horrible father to his daughter Pearl. He makes Plankton look like a saint in comparison. Mr Krabs is pure evil! Enough' said!
Mr. Krabs has quickly become one of the most easily unlikeable characters in the show, and retarded SpongeBob supports the prick. The writers just exaggerate his lust for money to the point where he doesn't give a single damn about anyone or anything as long as he has at least a penny. A penny. I think Plankton deserves to have the Krabby Patty formula way more than this ass. - Mcgillacuddy
He basically drove plankton to nearly kill himself
Protecting the Kraby patty formula is fine & dany, but harassing him to the point of suicide is sick. And they used to be friends? Well it's no wonder mr. Krabs hasn't any friends nowadays
V 10 Comments
23
One Course Meal
This is the worst episode of ANY SHOW on Nickelodeon! It hit kids with suicide, Mr. Krabs wanted Plankton to die, SpongeBob has died these days, but is thankfully getting better, thanks to the return of Stephen Hillenburg.
This is the worst. Even when I was 9 and first saw it I didn't like it.
Only sadistic people would think this episode is funny!
V 3 Comments
24
The Cruelty
The reason why SpongeBob caught on so well for kids is that it seemed like a friendly world to them. Kids wanted to believe they can find Bikini Bottom so they can say hi to Patrick or even do a funny dance with him, karate spar with Sandy(good luck with her), See Squidward get a tan, Have a Krabby patty while foil Plankton's plan. In the modern seasons, Bikini Bottom isn't that place anymore, it's a place of hatred and EVIL! Not only everyone is a jerk but more than not, people who wrong others get off free while the innocent get blamed. I don't know what kind of kid would live in a place like that.
I always thought Bikini Bottom people are so mean when I was little. This is an unnatural world thinking the natural, is unnatural, such as Squidward, Plankton, Mrs. Puff, and Gary, (possibly Sandy). These characters are just regular human-like creatures, but people in and some people out of this show, fail to see that it isn't their fault they acted like a villian. When I was little, I always thought if I was on SpongeBob, I would gather a lot of people as much as Bikini Bottom, and then go on a rant about how much Bikini Bottom is mean.
In 1998-2005 (development was done during 1996 or 1997 until 1999), the show was very funny and there were no torture porns of innocent characters such as Gary or Plankton. This all started after Skill Crane when they torture Squidward before it was too much since the year 2005 until now the show sucked. he only deserved it for 6-9 years but they still do it from 2014-present
"Your body isn't the problem. It's your heart! You've gotten what you deserved! "

That's cruelty to SpongeBob while he's stuck in the wringer. - anonygirl
V 7 Comments
25
Paul Tibbit
You know he wrote many episodes for the first three seasons, right?
But he didn't used to be producer, meaning now he has more say in what happens.
I wish for SpongeBob, You're Fired to be Paul Tibbit,You're Fired!
V 1 Comment
26
Kids Just Like New SpongeBob for No Real Reason Except He's SpongeBob
So maybe some kids like seeing Plankton trying to commit suicide because Mr. Krabs was terrorizing him, SpongeBob punishing Gary instead of Puffy Fluffy, and brutal scenes where a toenail gets ripped off (which gets slipped on, too.)
They watch too much of the show. KIDS NEED TO GROW UP FOR ONCE
If I'm a kid, I'd NEVER like SpongeBob no matter what.
V 3 Comments
27
You Actually feel Sorry for Squidward, Mrs. Puff, and Plankton Now
SpongeBob tortures Mrs. Puff to the point to where she wants to kill him, Squidward is more annoyed with SpongeBob's and Patrick's shenanigans now than before the movie, and Mr. Krabs drives Plankton to suicide. Not only that, but Mr. Krabs freaks out when Plankton has only ONE customer. - anonygirl
28
Richard Pursel is Working On the Show
And the stuff he was written on the show, A Pal for Gary and Pet Sitter Pat aren't EVEN THE WORST THINGS THAT HE HAS EVER WRITTEN! The worst thing he ever wrote was... REN SEEKS HELP!
Who Would Hire The Dolores Umbridge Of Cartoons!?
They really let the dude who wrote Ren seeks help work on a kids cartoon. Smart move Nickelodeon smh - FlakyCuddles43
V 1 Comment
29
SpongeBob's Flanderization
It's not just SpongeBob. Pretty much all of the characters are caricatures of what they used to be at this point.
I agree. This happens a lot in the new seasons.
30
Reruns
They're also rerunning old episodes of it two. now that's great but it gets old really fast. I'm not kidding. I've seen the episode Jellyfish Jam a million times and I'm sick of it. it's times like this where you check out something good at first, but when you watch it a million times you're never gonna watch it ever again.
Nick reruns 2007 episodes A LOT, it should really be the old ones to air
We don't wanna see anymore of this on T.V. !
31
Terrible Specials
There was one good special. It was the Christmas episode. The SECOND Christmas episode. "It's a SpongeBob Christmas" I like a lot of stuff in that episode. The music numbers are great, they're good at using stop motion instead of normal animation, Mr.Krab's greed seems like something from pre movie SpongeBob, and though there's some mistakes, they don't automatically ruin the work. I guess the writers are good at making a holiday special.
They make specials in a couple of months hype the hell out of it then make it a ratings trap
The theatrical movies were good - VideoGamefan5
Pest of the West was alright.
V 3 Comments
32
Patrick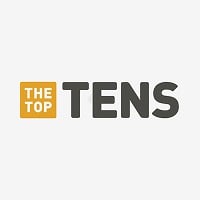 Patrick Star is a fictional character in the American animated television series SpongeBob SquarePants. He is voiced by actor Bill Fagerbakke, who also voices numerous other characters on the show . Created and designed by marine biologist and cartoonist Stephen Hillenburg, the series creator, Patrick ...read more.
He's turned into one of the worst characters in media history! He makes Lucy Van Pelt look good! Yet he gets more praise than Scrappy Doo and Perry the Platypus combined! - TENFLAKE
Invader Zim is more likable than him, and Zim is an evil, arrogant-ass alien who hates Earth and everyone who lives on it. Patrick takes all of Zim's qualities and ups them by 50. - Discord
Examples of why he went from being the best character to the worst character are Yours, Mine, and Mine, The Card, Pet Sitter Pat, and Patrick's Staycation. It's like someone took not just his brain, but also his heart, as he took SpongeBob's wallet, annoyed Squidward, blew up the Krusty Krab when Mr Krabs didn't deserve it, and flooded Sandy's tree dome in one episode, and caused it to be destroyed in another. This is why his bullying isn't as funny as say, "Wumbo", "The Ugly Barnacle", "I Love You" or "Oh boy, 3am" are.
God, Mr. Krabs was always my most hated character unti Patrick became what he is now. I hate Patrick now. - DCfnaf
V 16 Comments
33
Disturbing Implications
What if none of them were Jr? I like to think that.
34
Season 6
When SpongeBob really went downhill.
The vomit inducing episode of where spongebob & Patrick wrecked squidward's toe nail is the start of it. Goes on from boring @$$ episodes that do nothing for the characters, nothing funny happens, & all around boring episodes.
Its not horrible as a season but for SpongeBob it is
The grossest episode, The Splinter, was part of season 6
35
Stephen Hillienberg Resigning From The Show
Apparently, Stephen Hillenberg intended for the show to end after The SpongeBob SquarePants movie but Nickelodeon wanted the show to keep running because of the profits. Similar to how Jimmy Neutron and the Fairly Odd Parents were BOTH supposed to end after the Power Hour episodes but Nickelodeon forced the Odd Parents to keep going because of profits. (And petitions.)
Not a good reason. The new writers could have kept the same tradition as Stephen Hillenberg they just went a different way with no regard for the audience
That was a bad move. Stephen could've been running the show now and SpongeBob will be like Mario. But no, he put Paul "Ruiner of the Show" Tibbit.
This show went way downhill when he resigned.
V 2 Comments
36
Mean-Spirited Plots
You see Mr.Krabs not caring about anything except for money and doesn't care about his employees, (and SpongeBob is exectpitionally loyal to him and works his little yellow butt off ) then he makes fun o the scuicidal (ex: laughing at planktons suicidal actions) and lastly his sociopathic nature of needing money money money money! These are things an INSANELY EVIL PERSON WOULD DO. come on, think about it. Would someone with good moral fiber be willing to fire someone over 5 cents? Why not let him step on a kitty while he's at it? Then squid ward in almost every episode gets brutally maimed for no good reason and just wanting to not live anymore, (in the old cartoons this was karma, as he had done something to annoy SpongeBob and Patrick and was not shown as often as the new ones do) but now he is beaten down by the moral of the story. PATRICK OH MY GOSH. He is indescribably selfish, rude, mean spirited, he has no sense of humor anymore, unhappier than he was in the old cartoons, and ...more
37
Most Episodes Are the Same Thing
SpongeBob works at the Krusty Krab or he plays with Patrick or he annoys Squidward
In the new ones, 64% of episodes are Kristy Krab. In old, 28%
Here's Food Con Castaways. Spongebob and his friends deliver a precious Krabby Patty to a finishing point. Spongebob protects the patty from his friends who try to eat it because they are lost.

What does this sound like?
V 1 Comment
38 Cringe-Inducing Scripts
39
Stupid Concepts
There will be another film that will go to the movies, they should cancel the series and films them in forever
For me, the problem is often there isn't any real concepts, just filler.
40
Casey Alexander
Thank the lord he's not working on the show anymore.
V 1 Comment
PSearch List
Recommended Lists