Top 10 Reasons Why Undertale is Worth More Than Ten Dollars
xandermartin98
The Top Ten
1 It provides you with astonishing freedom of moral choice
2 It will remind you a lot of Earthbound
3
It has quite possibly the greatest cast of characters in gaming
They feel realistic.
They're all really deep.
FRISK
FLOWEY
TORIEL
SANS
PAPYRUS
4
Its soundtrack is kick-ass
MEGALOVANIA
SPEAR OF JUSTICE
YOUR BEST FRIEND
HOPES AND DREAMS
5 The gameplay is unique and refreshing
6 You get to date a skeleton, a fish, and a lizard
7 One of the characters is a lesbian dinosaur with nerd glasses
8
Hours upon hours of fanmade entertainment on the Internet
So does every other thing.
WHY IS JAMES CRYING? 'CAUSE HE JUST GOT DUNKED ON
9 Top-notch humor
10 Megalovania is back
The Contenders
11 All the bad puns you could ever ask for
12 The game is surrounded by so much unrelenting hype that it might as well literally be begging you to buy it at this point
13
Paying ten dollars is the only legal way to get it
I went to jail.
14 Despite its short length, it makes the recent Final Fantasy games look like a joke
15 It's the perfect thing for a Christmas present
16 Temmie is the cutest thing ever
17 It practically comes pre-packaged with Tumblr and Photoshop
18
Burgerpants' facial expressions
WHY IS THIS GUY TRYING TO SELL ME SOMETHING I'M JUST TRYING TO SURVIVE
19
The memes; oh, the memes
You're gonna have a bad time.
20
Mettaton's legs
A-ARMS? WHO NEEDS ARMS? WITH LEGS LIKE THESE
Leg so hot
hot hot leg
leg so hot u fry an eg
21 Cooking lessons from Undyne
22 For all we know, its creator might have a family to feed
23 It will introduce non-believers to the world of graphical processing units
24 It features a moral message like no other
25 It is easily better than most triple-A games of the past decade
26 Frisk's face
27 The fanart
28 The fancomics
29 If you have classy taste in video games, you can't afford to miss it
30
Sans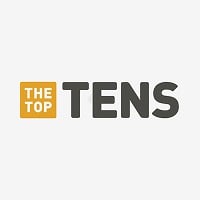 Sans or Sans the Skeleton is a character in the 2015 RPG Undertale created by Toby Fox. He is a lazy, pun-loving skeleton who is a supporting protagonist in the "pacifist" and "neutral" routes of Undertale, and a heroic antagonist/final boss of the "genocide" route. He is known for his incredibly difficult ...read more.
31 Asriel is the second cutest thing ever
32 The characters in general are so adorable
33 It is absolutely the greatest indie game of all time
34 It is truly the game that sparked the current Internet revolution
35 It was made by the creator of Radiation's Halloween Hack and Homestuck
36 The title is a wordplay on Cave Story
37
It proves how obsolete, outdated and generally overrated Cave Story has become over the years
Granted, Undertale itself is also this way, but not nearly as much as Cave Story is. - xandermartin98
38 Despite having the fanbase of Five Nights At Freddy's, this game deserves its hype
39 Easily the best storyline since Xenoblade Chronicles
40 It is way more fun to play than Final Fantasy VII
41 It is way more fun to play than Earthbound
42 It is easily one of the most emotional gaming experiences since Mother 3
43 The hype train for this game isn't going to push itself
44 This game honestly deserves even more attention than it already has gotten
45 It will teach your kids new things about themselves that they never quite realized prior to playing it
46 It is an indie game that got Game Of The Month in Game Informer because of how popular it was
47 It is most definitely the successor to Cave Story
48 It is a better game than Terraria and Minecraft combined
49 It does just about everything that Earthbound and Mother 3 did and does it even better
50 You can bet your ass that it's going to have a 3DS port at the very least
PSearch List
Related Lists

Best Movies That Earned More Than One Billion Dollars at the Box Office
Top Ten Reasons Why It's Not Worth Pursuing a Career As a Stalker

Top Ten Best Characters from The Dollars Trilogy (A Fistful of Dollars, For a Few Dollars More, The Good, the Bad and the Ugly)
Top 10 Music Genres That Aren't Worth Listening to Anymore Other Than to Criticize
List Stats
56 listings
3 years, 283 days old

Top Remixes
1. It provides you with astonishing freedom of moral choice
2. It will remind you a lot of Earthbound
3. It has quite possibly the greatest cast of characters in gaming
xandermartin98
Error Reporting
See a factual error in these listings? Report it
here
.