Top Ten Reasons Why WWE Sucks
The Contenders: Page 2
21
Roman Reigns "Overpushed"
No doubt about Reigns and his " Cena V.2 " superhuman power. You can see the fans reaction when they seen him won the WWE World Heavyweight Championship, guess what? He got booed. Because the WWE Universe would prefer anyone but Reigns as a champion.
I don't mind Reigns being champ or being pushed, its Cena getting pushed all the dam time that I can't stand, Reigns would be better suited to the attitude era style, not this pg rubbish
Roman reigns is an idiot and superman punch sucks.
I hate this guy he can't fight but still wins.
V 2 Comments
22
WWE Raw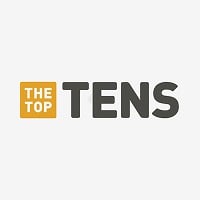 I miss the old raw as well, I miss RAW IS WAR and the warzone, that was brilliant
I miss the old WWE RAW
I agree the company has so many people that don't get airtime they have so many people working people barely get the oppurtunity to shine SEPARATE THE DAMN SHOWS
I miss the time when their used to be two WWE shows, not just one super show.. Now we have just one championship.. how more suckish can it be..
23
No More Jeff Hardy
I DO... WE ALL DO...
WE WANT YOU BACK BUDDY
If Jeff Hardy was back, WWE would be a lot better. Yeah there's gonna be a new generation uprising, but alteast have a legend like Hardy back. - Furyan12
V 1 Comment
24
It's rated PG
PG era is waste. Things were so good in the attitude era when rock, undertaker, hhh, hbk, were wrestling regularly, no one can replace stars like them in this waste era. Wrestlers of this era don't have those mic skills and are too overrated ( example roman reigns)
Yea wrestling is gay period
PG is not the reason it sucks - ExcaliberDG11
Biggest problem is John Cena and his C-Nation of little kids that love him, wwe needs to go back to its attitude days ASAP
V 1 Comment
25
Conspiracy Against Goatface
The poor guy is the most hard working man in the roster.. Yet the most screwed...
As we all know wrestling is fake we can guarantee he'll never have his day..
26
John Cena wins 2013 Royal Rumble
This crappy guy always wins.
27
Sexism Against WWE Divas
This is why I love TNA even though its dieing the woman in tna get to fight in ladder match and has more than one title WWE needs to do that
Yes, Vince is pretty sexist, but not WWE entirely, have you seen NXT. - thisisspata
Divas can make a boring story-line, good. It's just that..McMahon is a sexist. enough said
V 1 Comment
28
Undertaker Has Become Lame
As a child we enjoyed undertakers gimmick.. But now after we know that WWE is scripted it sucks... Losing to brock lesner made it worse. Not scared of the dead man any more.
That was stupid he lost the streak to brock but still it WAS shocking
29
Stephanie McMahon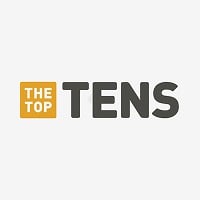 Stephanie McMahon Levesque is an American businesswoman, professional wrestling valet, professional wrestler, minority owner, and the Chief Brand Officer of WWE.
She suck
She is making banks vs flair in a real cage
Ugh
30 WWE Ended the Streak
32 No More Goldberg
33
Owen Hart's Horrible Tragedy
There are times when the phrase 'the show must go on' doesn't really work, like when someone dies.
34
Scripted Wrestling
WWE need to stop writing everything every match. Let wrestler do their thing in their own brain, styles, talent... Don't make a movie. Give a chance to true talent
Pro Wrestling is supposed to be scripted as it has pre-determined results. The problem is that the matches are predictable.
Everything here is so true
35
The Foreign Person Hates America Cliche is Getting Old
YupOne time kurt angle the French guy againts kane the AmericanOne time rusev the Russian guy againts the rock the American!
36
Hulk Hogan is a racist
Hulk always SUUUCKS
37
They Destroyed Kane's Career
I remember watching Kane entering with his old entrance music...gave me the shivers. Nowadays, I don't even know. Like, I understand T.V.-PG ratings and stuff, but at least give him the entrance music. I honestly believe that they kept Kane unmasked for too long therefore causing him to drop to mid-card and then to low-card. Kane is even trying to make "Director of Operations," look good, and it does. The problem is, WWE can't put him somewhere because they molded him after they unmasked him. R.I.P Kane's Career You shall be missed.
38
Brock Lesnar Won 2002 Royal Rumble
Seriously Kane or Undertaker should have won.
Brock won the 2003 Royal Rumble not 2002. Triple H won the 2002 Royal Rumble.
It was 2003 not 2002. - egnomac
39
Triple H Wins 2016 Royal Rumble
Made no sense at all. Triple H vs. Roman Reigns for the belt at Wrestlemania...who wanted to see that?
40
What Does JBL Want?
All JBL does is kiss every heel in WWE's ass
JBL needs to shut the hell up and leave WWE
PSearch List
Recommended Lists